Scrolling through Facebook one evening, I noticed a comment in answer to a friend's question of where to get a Christmas tree this year. The name Wonderland Christmas Tree Farm caught my eye, and my mouse stopped dead in its tracks. Then I saw the words Pea Ridge.
"Why, that's right up the road!" I thought. "Could it be?"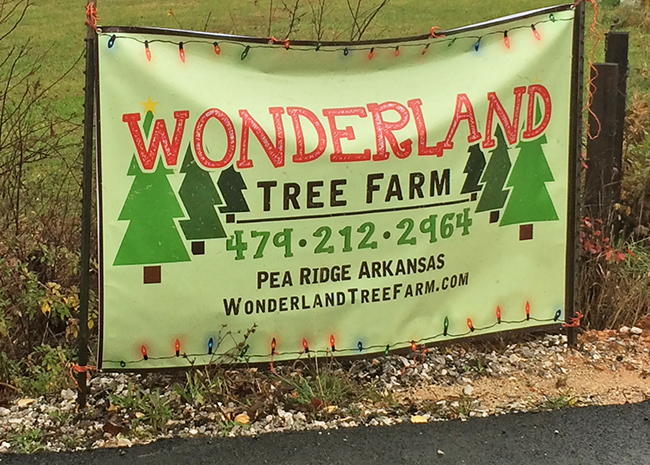 I couldn't contain my excitement as I Googled and found the tree farm right here in our own backyard in Northwest Arkansas. Finally, there's a place the whole family can go and enjoy as we pick out our Christmas tree, even cutting our own tree if we choose to do so! Enjoy we did.
Wonderland Christmas Tree Farm is owned and run by Martin and Jill Babb, formerly of Omaha, Arkansas where they ran a successful tree farm called Christmas in the Ozarks. When demand outgrew supply, they decided to move to Pea Ridge to begin the enormous task of starting a whole new tree farm. Their farm has since grown to 38 acres.
When you arrive on the farm, there are Christmas trees galore, as far as the eye can see. There are Fraser Firs, shipped in from North Carolina.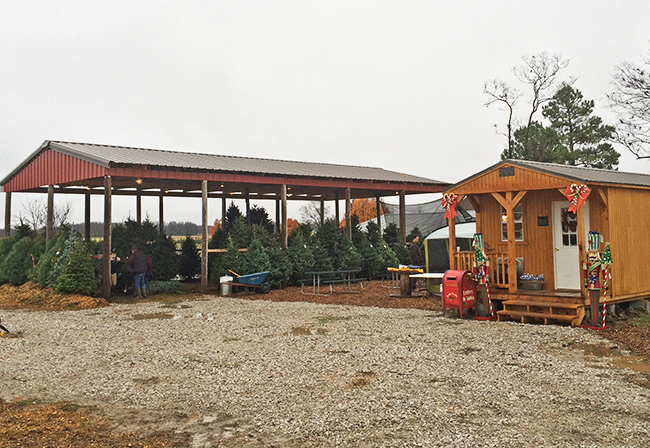 Guests also have the option of cutting their own trees. Grab a cart and a hand saw, and away you go, choosing from Virginia Pine or Leyland Cypress, our favorite of which was the beautiful Leyland Cypress. The needles reminded me of the cedar trees my mom and I used to cut in the woods on our farm and drag back to the house for Christmas. There are also many other varieties of trees growing on the farm. And they offer living trees for those who prefer to plant their tree when Christmas is over for the year.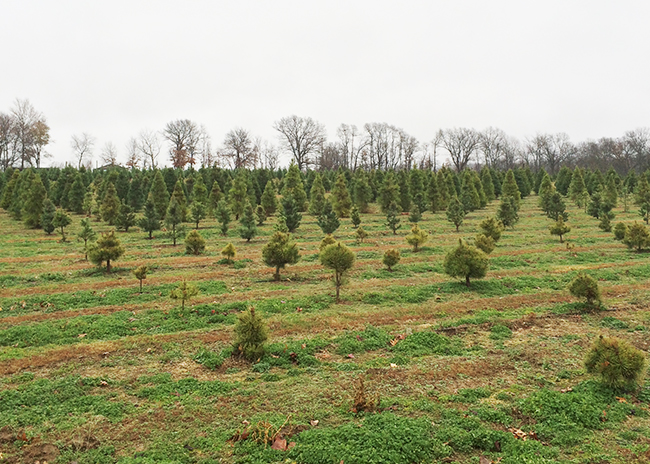 Fields of Christmas trees to choose from definitely build holiday spirit. And while you stroll through rows and rows of trees, Christmas music plays over speakers all around.
Once you've chosen your tree, it's put into a shaker to shake all the dead, loose needles off; and then it's netted, making it easier to get the tree inside your home.
Head inside the gift shop, where you can grab a cup of creamy, delicious hot cocoa and maybe even a Christmas cookie or decorations for your tree.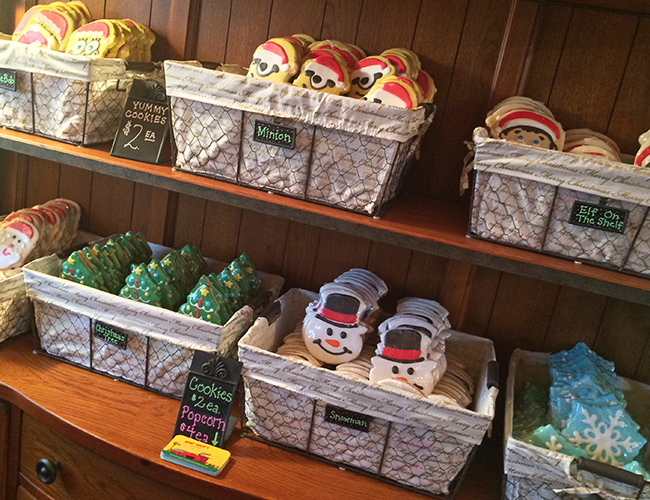 Of course, there are also wreaths available.
Once payment's been made, it's time to load up your family's tree, which is all done for you… full service! They load the tree on top of your car, tie it down, and all.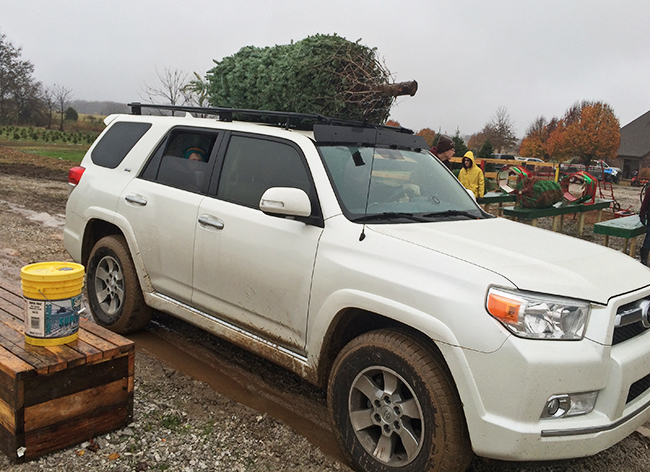 While it was a rainy day when we went to get our tree, it was still a beautiful experience, and I can honestly say we'll be back again next year. Next year, hopefully, we'll get in on the hay ride. It really is all about the experience, though. The people at Wonderland Christmas Tree Farm could not be nicer. They are all about making sure your family has an experience filled with wonderful holiday memories. It's a place you can go, take your time, stroll through the trees, make memories, spend quality time together, and just be for a little while. Living up to my true Elf self, I absolutely loved the Christmas music playing out amongst the trees.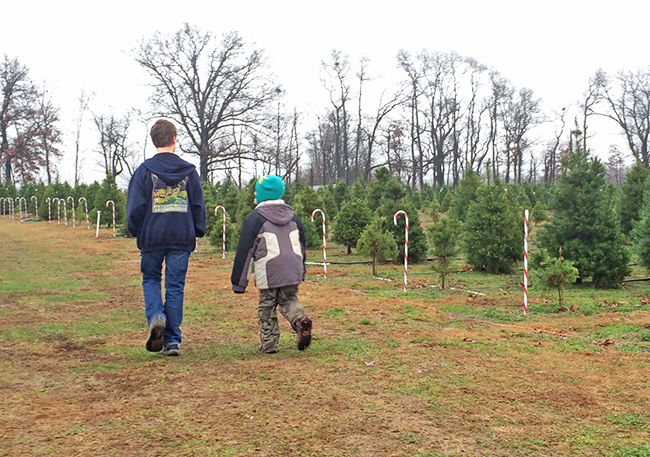 After a little while of strolling and browsing, we ended up choosing a Fraser Fir, mainly for the scent. It just smells like Christmas every time we walk in our living room. I LOVE IT!
Things to Know Before You Go
Wonderland does provide hand saws to cut your own tree; or you can bring your own. However, they do not allow chainsaws, axes, hatchets, or power saws of any kind. And if you're not comfortable cutting your own tree, they'll cut it for you.
There are portable bathrooms available.
For anyone who needs to know about accessibility, the area is generally flatter. So, as long as it's not rainy and muddy, it would be wheelchair-friendly, though you will be strolling through grass when browsing through the trees.
Payment is made in the gift shop after choosing your tree. Just take in the bottom portion of the tree's ticket, and you can pay with cash, debit, or credit card.
Finally, you can bring your pet, as long as they're on a leash and cleaned up after. So, even the family pet can get in on all the holiday memory making!
Merry Christmas! Here's to all the wonderful memories you'll make this holiday season!