It seems reasonable to call an event that has been happening for a decade an "institution". By that description, the Books in Bloom Literary Festival, celebrating 11 years in 2016, has hit the mark, and it doesn't seem to be slowing down any in its "old age".
Books in Bloom is an annual event, coordinated each year by the Carroll and Madison Public Library Foundation. It showcases well-known and up-and-coming authors in a variety genres speaking on topics of interest to anyone who loves books.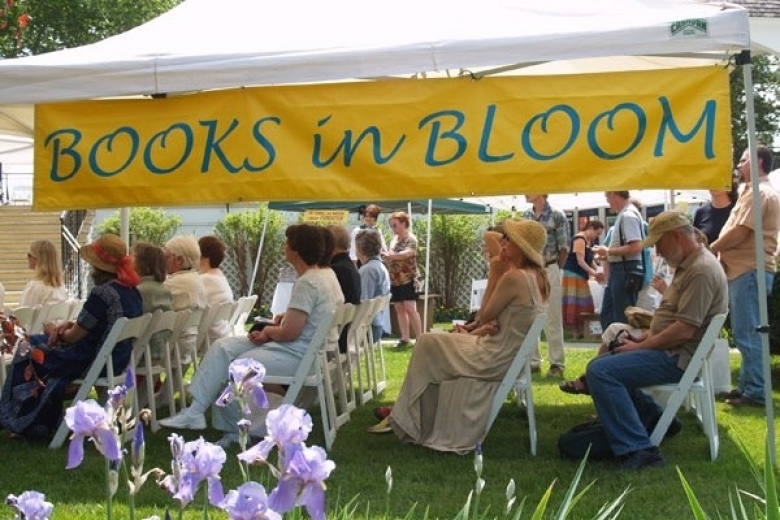 Scheduled for May 15th this year, the activities will take place in and around the beautiful gardens and conservatory of the 1886 Crescent Hotel and Spa in Eureka Springs.
Over the years, a number of award-winning and New York Times best-selling authors have been on the speaker's schedule, and this year is no different. In addition, there are always a few Arkansas authors included in the list. Here are the 2016 authors:
E.A. Allen
Brian Biggs
Brooks Blevins
Talya Tate Boerner
Diane Les Becquets
Laura Lippman
Leo Mazow
Radine Trees Nehring
Thomas Perry
Dusty Richards
Mary Nida Smith
Sanderia Faye Smith
Amy Stewart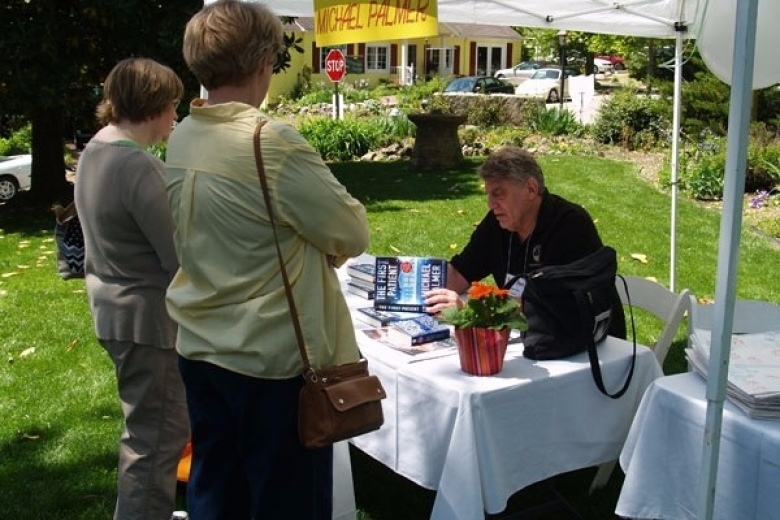 Authors will present on topics that appeal to writers and readers alike, and most will also share readings from their work and sign copies of their books. You can read more about each one on the "Authors" page on the event website. Here are a few highlights of the day's schedule:
Forgotten History & Unlikely Heroines will be the topic of Amy Stewart's presentation. Stewart wrote her latest novel, Girl Waits with Gun, based on the real-life adventures of three sisters who were a crime-fighting trio in the early part of the twentieth century.
Thomas Perry has written 23 novels, some of which have been listed on the NYT Bestsellers list. His presentation, A Life of Crime: Reflections on Four Decades Writing Mysteries and Thrillers, will be of particular interest to professional writers.
Talya Tate Boerner is a daughter of the Arkansas Delta. Her debut novel, The Accidental Salvation of Grace Lee was just published in January of this year. In her presentation, What You Should Be Doing While Writing Your First Book, she will share some lessons she learned along the way, including her personal journey to finding a publisher and things to be doing as you write your book besides writing.
Brian Biggs is an Arkansas-born illustrator and author of children's books and graphic novels. He will be sharing some background on previous work, including recent NYT bestsellers, the middle-grade Frank Einstein series written by Jon Scieszka, and preview his newest series slated to publish this fall.
Diane Les Becquets is an award-winning author who was recently interviewed on NPR about her latest novel, Breaking Wild. She will be sharing insights about her experiences that led to the writing of the book, and the characters she developed for the story.
The Books in Bloom Literary Festival is free and open to the public, and provides plenty of opportunity for attendees to ask questions and visit with the authors in a casual setting. Come out and enjoy a beautiful landmark in one of Arkansas' most unique towns, and feed your literary craving as well.