The Hays empire in Searcy and Judsonia has made its mark on the state as a hub to grab everything you need for work, hunt and play. And, now they are heading to Jonesboro with a new store opening soon. But, the Hays brand is not just about selling items, it's about a family who took risks and poured their lives into their business.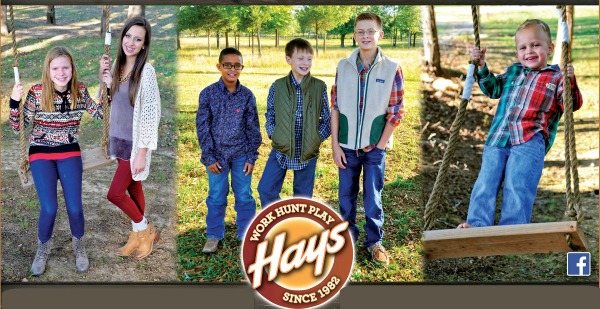 HUMBLE BEGINNINGS AND TAKING RISKS
When the Hays family bought the business back in 1982, it was never on their radar to be business owners. Pam was working two jobs and her husband Terry was on sick leave from the Arkansas Highway Department due to an injury. Times were lean. Pam's goal in life was to be a good mom and friend and live the family life. She would end up living the family life, but it would look differently than she had expected.
A family friend came to them with the idea of buying his store in Judsonia. This took them by surprise. After a lot of prayer and consideration, and then a lot more prayer, they felt God nudging them in this direction. They called Terry's brother Monte and decided to take the risk, jump out on a limb and buy the business together and run the small storefront in Judsonia.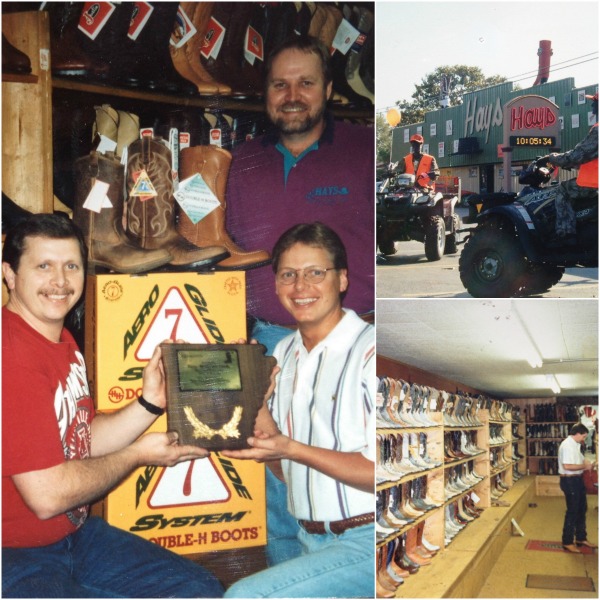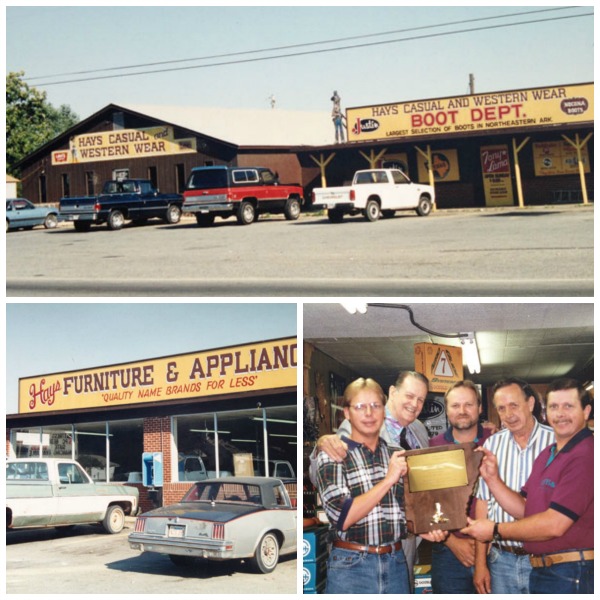 Pam said it was the simple things that helped them grow, like listening to their customers' needs and carrying the workwear items that regular hard working people requested, such as overalls. Pam was humbled and appreciative of all the customers who drove to Judsonia to get what they needed for work.
Like so many I am sure, I remember as a child in the early 1990s when my dad was in the pipeline industry, my mom would drive an hour to go to Hays in Judsonia to buy the specific Levi 501 work jeans that my dad preferred.
The first five years of the business were a struggle because they put every penny they had back into the business. Pam commented, "We had to baby our business. We lived off very little, we only took a meager wage so that we could invest everything back in the store. It was meager, but we had everything we needed."
GROWING SLOWLY
The Hays family attribute their success to God for helping them along the way and opening the doors to make it happen. There were struggles and hard times, but there was also joy and peace about what they were doing as a family.
They invested in more space and branched out and began to sell furniture and eventually stepped into the fashion world.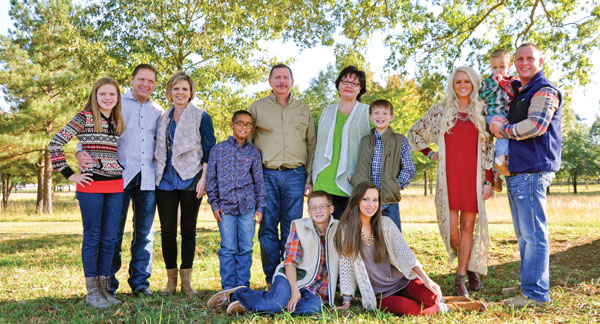 In 2004, 22 years after they bought the Judsonia store, the Hays brothers bought a storefront in Searcy. It is the grand central station of fashion, workwear, children's clothes and boots.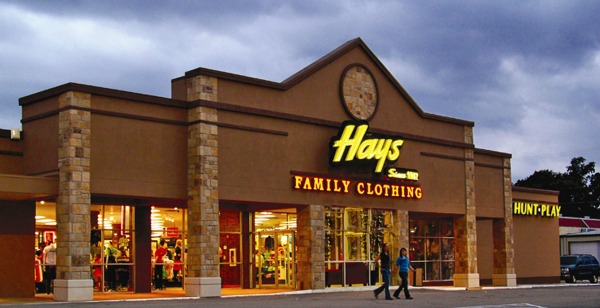 OPENING IN JONESBORO COCA COLA PLANT
In November 2015, they'll open a 55,000 square foot store in the former Coca-Cola bottling plant in Jonesboro.
The people of Jonesboro are excited to see an old, existing building remodeled and new business to open in their city.
"We chose Jonesboro primarily for the fact that it is a growing Christian community. Arkansas State University creates an inviting atmosphere and we felt that is where God was leading us," said Monte Hays, co-owner of Hays.
Terry Hays said future shoppers can look forward to new brands that Jonesboro doesn't have. "We're going to bring something Jonesboro has never had," he said. "Our unique one-stop shop will have something for the entire family."
Pam said, "Who would have ever guessed that a family-run boots and work wear store in Judsonia would grow to what it is today as a fashion leader and central hub for work, hunt and play in multiple locations?"
Hiring people in the community is at the core of their mission. They currently employ approximately 100 people between their Judsonia and Searcy store and when the Jonesboro store opens they will employ another 100. Many of those employed are family, children, grandchildren, friends of the family, and community members.
Pam said, "It is a blessing to us to be able hire people in the community and help other families." She talked of some of their employees that have been with them for over 20 years. They also hire a lot of teenagers in the area. Pam herself has teenagers in the home so she understands the importance of teenagers needing to work and have job training, but to also have a flexible schedule so they can participate in extra-curricular activities and be active in the community.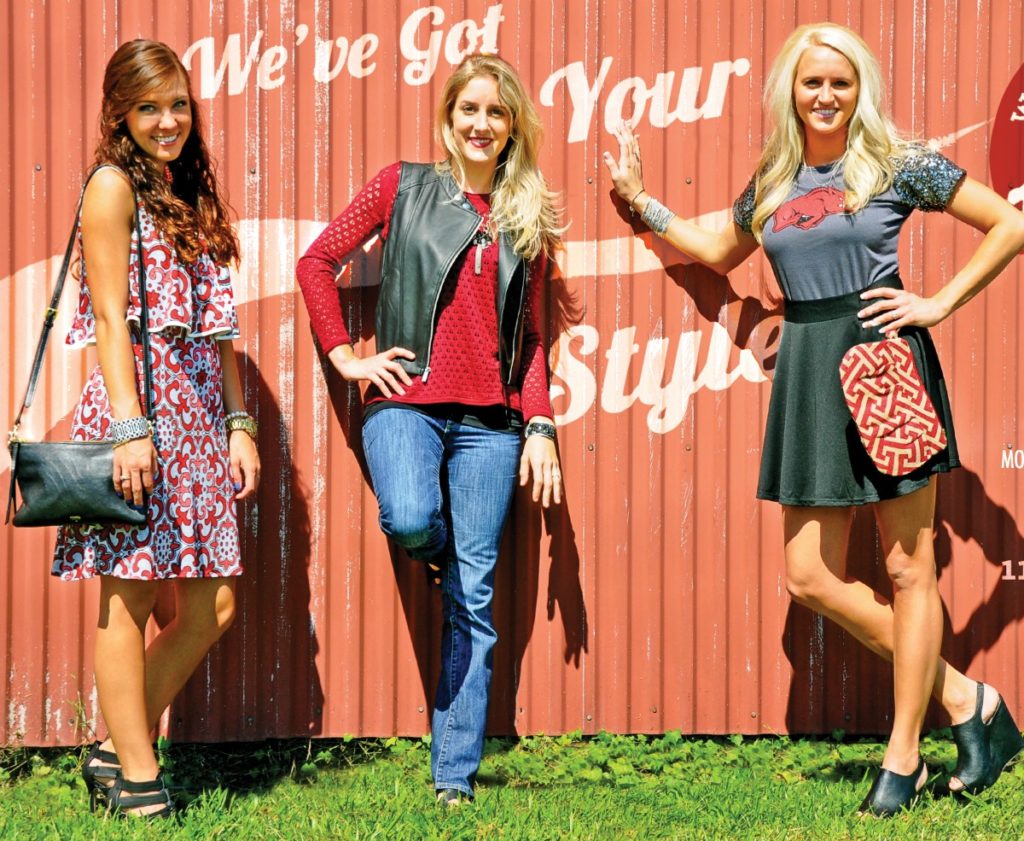 The Hays family is a great example of a hardworking Arkansas family that has been successful. After meeting Pam Hays, I can see why. Her kind heart, generous spirit and thankful attitude is contagious. The community of Jonesboro has a great treasure headed their way in the form of the Hays family business.
One of the signature marks of the Hays business are the semiannual tent sales. The tent sales are huge events that people from miles around have marked on their calendars, so they don't miss the chance to grab some amazing deals. Hays sells the overstock and off season name brand clothing to their customers at half price or less. Customers tell Hays owners that they buy Christmas gifts at the tent sale starting in October. I can personally attest to this. I went in last week and got all of my kids a few things that will be wrapped up and under the tree this year for a fraction of retail cost.
The tent sale ends this weekend, so hurry and grab some good deals!
For more information visit:
Hays Store
Hays Online Store
Hays on Instagram
Hays on Facebook