Arkansas is full of wonderful antique shops and flea markets where you can find treasures just waiting to go home with you. Flea Markets in the Highway 65 area north of Conway near Greenbrier are worth the drive and you are sure to enjoy your time meandering through the colorful alleys and treasure-laden corridors.
I'm a big flea market shopper. Ever since I married, I have scoured flea markets for one-of-a-kind pieces to give our space personality. There's something thrilling about searching for that perfect piece of art, vintage serving dish, or furniture item—almost like a treasure hunt! I also love to know that each piece has a history, that there is a story to be told.
As the weather warms up, head out for the perfect weekend excursion to some of my favorite flea markets just a few miles north of Conway near Greenbrier.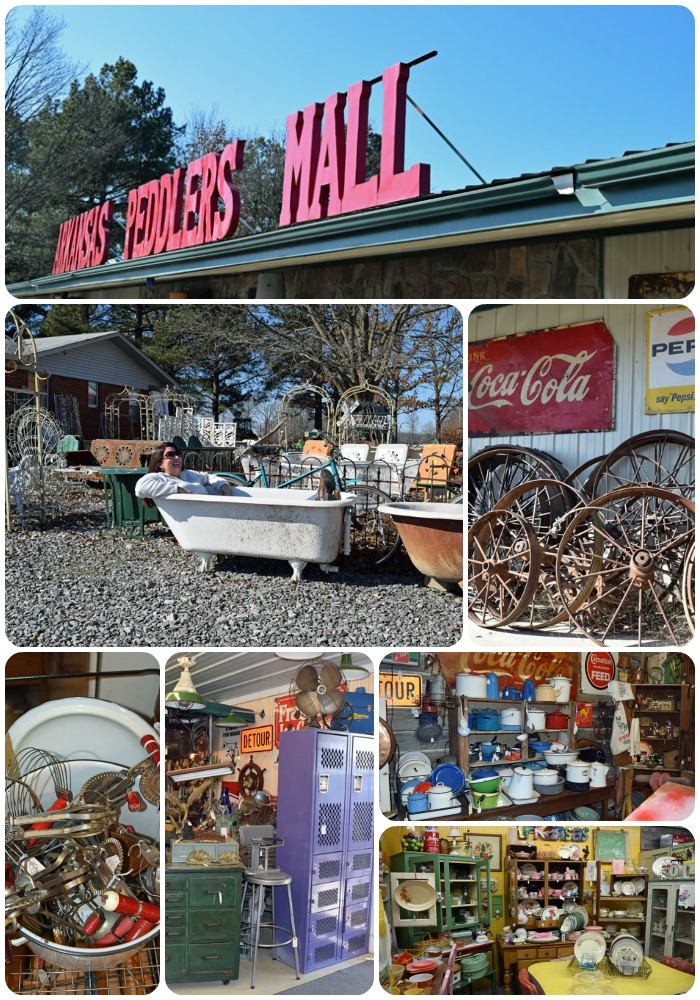 617 Hwy 65 North
Greenbrier, AR 72058
(501) 679-2200
When I walked in, I felt happy. They have over 60 vendors and their displays are gorgeous. It's clean, well-layed out and the staff are helpful and kind. They have something for everyone ~Vintage kitchen, primitive, hunting, fishing, housewares, tables, chairs, windows, doors, etc.
Look for the vintage metal chairs, gliders, and bathtubs  set up outside.
Other places to shop where you will find an eclectic array of items; antiques, shabby chic décor, wall pictures, picture frames, name-brand clothing of all sizes, home décor, various pieces of furniture (modern and antique), jewelry, coca-cola memorabilia, DVDs and VHS, kids items, books, motorcycle/dirt bike helmets, military clothing, cookie jars, knives, jams, jellies.

#2. Collectors Cove
33 North Broadview Street
Greenbrier, AR 72058
(501) 679-4644

#3. Flea's & Tiques
1097 Highway 65 North
Greenbrier, AR 72058-9321
(501) 679-7881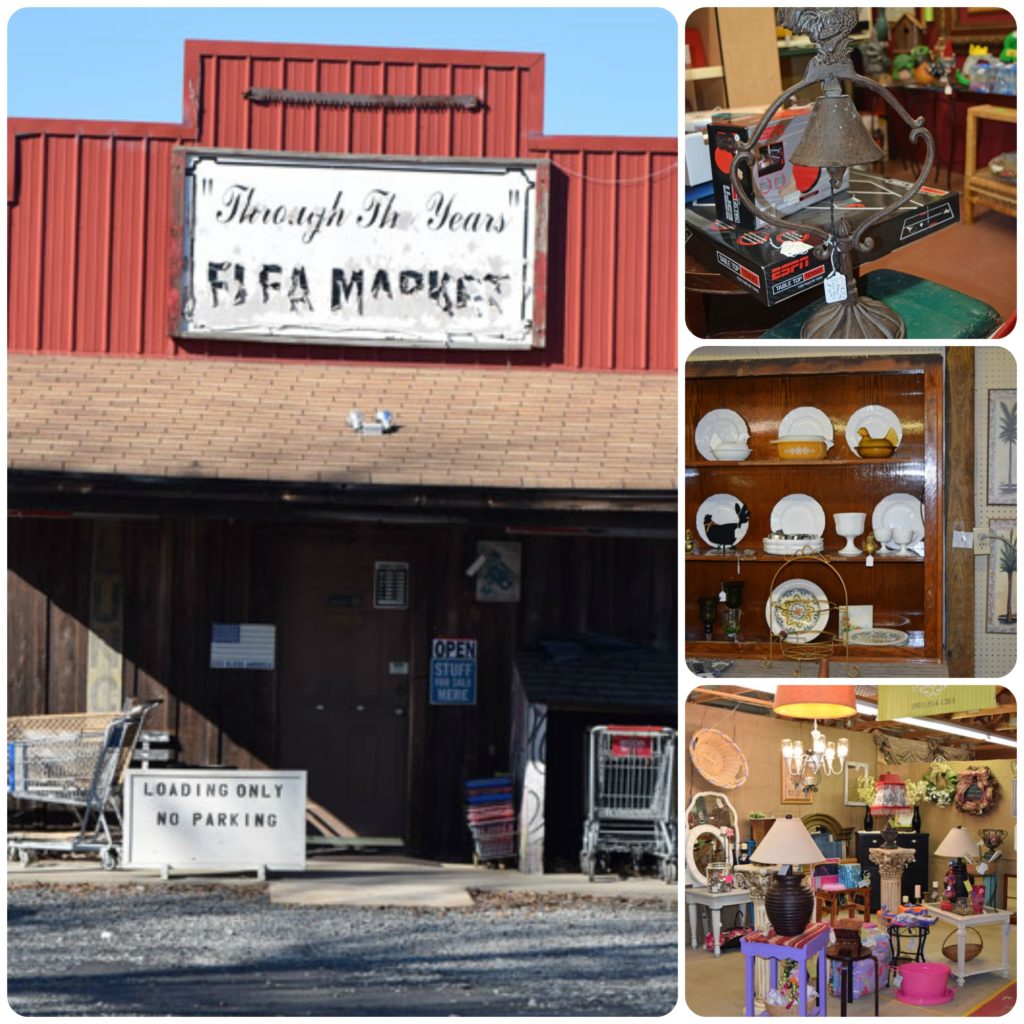 #4. Through The Years Flea Market
597 Highway 65 North
Greenbrier, AR 72058-9113
(501) 679-4347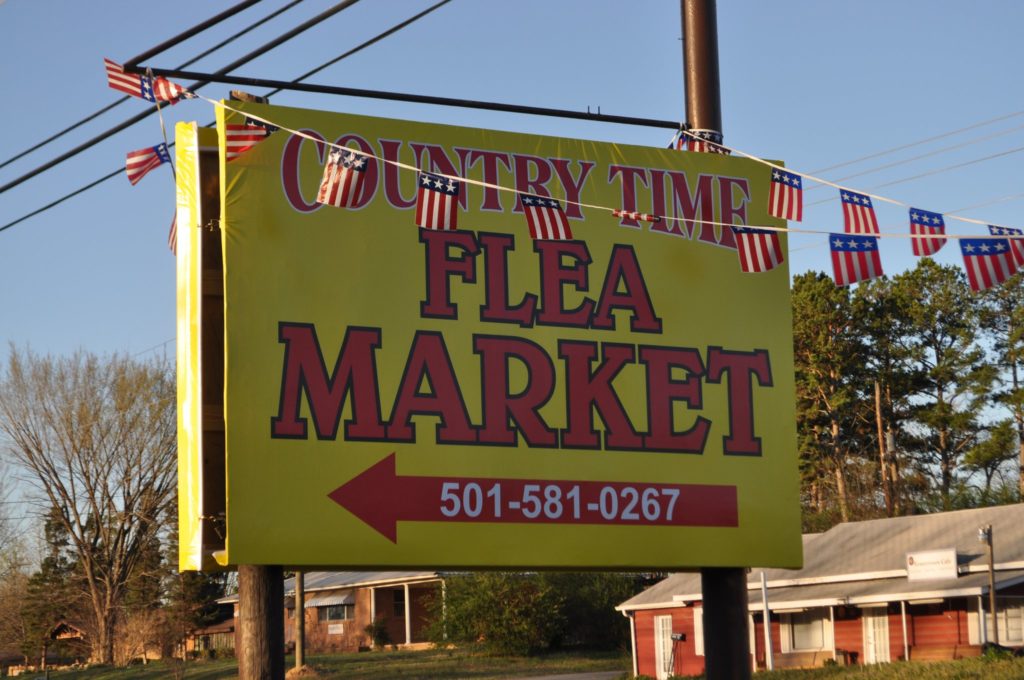 #5. Country Time Flea Market
34 North Broadview Street
Greenbrier, AR 72058-9471
(501) 581-0267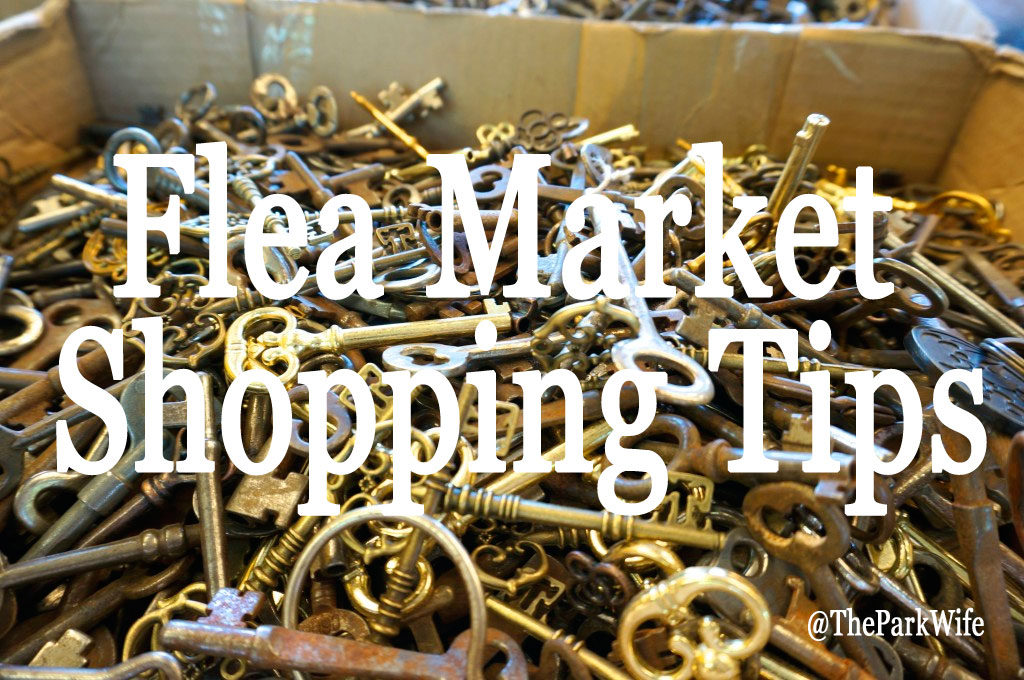 #1. Don't Over-Shop: Keep your eyes open for things that are truly special. Resist the urge to snatch up every single good deal or cute thing you see. You will end up having to declutter and donate or give away your treasures.
Search for things that you've never seen before, that are unique or a special fit with your home or your preferred style. Look for pieces that have personality and are versatility. I come home with less and in return I have less clutter and appreciate each item I buy so much more! Remember, there is a big difference between collecting and hoarding. I admit, I used to kind of hoard things under the banner of "collecting". Yes, I know that 15 vintage lanterns are too many…now.
#2. Always Keep EBay or Amazon Handy: Use Amazon and EBay to find out how much products are worth before making a purchase. When dealing with flea market vendors, you're dealing with people who have no formal price list or pricing system. Most of the prices they charge are just their assessment of what an item is worth. You need to know the value of the item before you buy it. You never want to find yourself spending unnecessary money on items that are not worth it.
Download the EBay and Amazon app, type in the items and see what they're going for. Use the information you find to help you decide what it is worth and negotiate the price.
#3. Limit Fixer-Upper Purchases: I will be the first to admit the "fixer upper" items tempt me. I see a broken shelf or a chair with ripped upholstery and my first thought is "I can definitely re-purpose this!" While this is a great attitude, it is not always realistic. To my husband's dismay, there have been too many times that I brought a less-than-perfect item home only to let it collect dust in our storage area for the next year or two. A solution that works for me is to only buy imperfect pieces that I plan to work on immediately. If I can't wait to get started then I buy it. If I know I won't get to it for a while, then I don't.
#4. Splurge on the Good Stuff and Know the Not Good Stuff: If you are shopping flea markets, you are probably like me and are looking for a good deal and have a thrifty mindset. But, every once in a while you will come across that incredible vintage piece or a one-of-a-kind find.  If you see it and know you will keep it forever, then buy it.  On the other end of that spectrum, I see a lot of "Shabby Chic"-style stalls filled with painted furniture. I love Shabby Chic, but many times it is made of flimsy particleboard with glued-on decorations. Plus, each piece is priced at $300 or more. If you want the genuine article, really examine the piece. I always look at the back of a wood piece — if it's stapled-on, I do not give it a second look.
#5. Be Organized:  Always carry a notebook with ideas, dimensions and inspirational photos. Take a tape measure with you, trust me on this. No, that 6 foot table will not fit in your 8 foot room comfortably.
#6. Enjoy shopping at flea markets: Don't rush. It's a place where creative ideas can happen while walking down an isle or digging through a box of old linens.  Grab some friends, make a day of it.
See you there! The Park Wife