Editor's Note: Unfortunately, The Old English Tea House closed in late 2015.
It's time for tea! The Old English Tea House recently opened in central Arkansas and I knew that I had to try it out. We often host tea parties in our home that we throw together spur of the moment for our little family.  The power of a tea party can lighten the mood and create some laughter in a matter of minutes.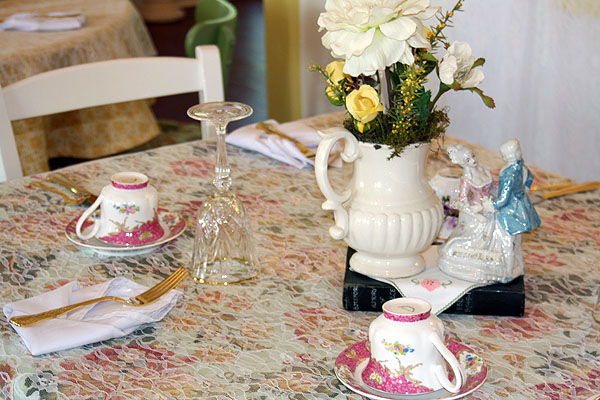 When I heard Searcy was getting its very own real tea house, I contacted the owners immediately to hear their story. Rhonda, the co-owner, grew up on the east coast and has always had a love for tea and tea houses as she could remember her grandmother taking her to tea houses when she was a little girl.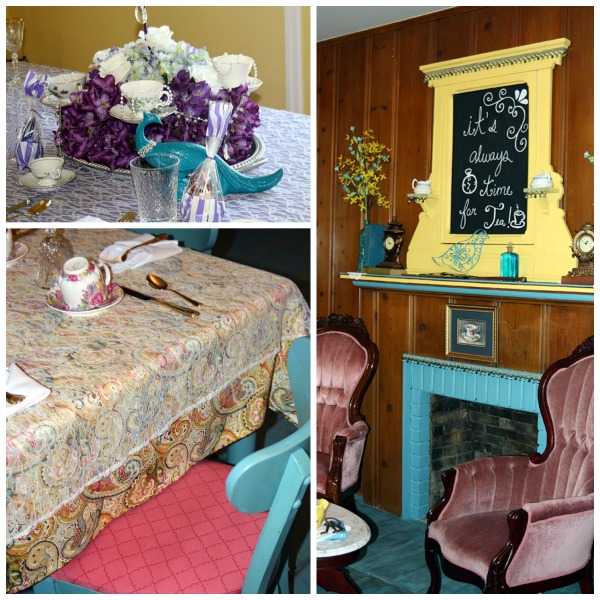 Rhonda tucked those great memories, interests, and thoughts in the back of her head and went on to pursue her career in nursing. She recently retired and knew it was time, tea time.  It was time for her to bring her tea house dream to life. She has a passion for class and refinery and wanted to create a space for friends to gather. Her vision for the cute little shop is a place where friends can share lunches over a pot of tea and fresh scones. But her bigger vision for the shop is private parties. This Old English Tea House is available for Wedding Showers, Baby Showers, Sunday School Gatherings, Ladies Meetings, Thank You Dinners, Birthday Parties, Tea Parties, and so much more!
Months before she opened I was calling and setting up a tea party for my little girl. We've read books about tea parties, learned about manners, and hosted our own at home. But I wanted to take her out and have a Fancy Tea Party in town.
So we grabbed a couple of her little friends and set out to experience This Old English Tea House together as a private afternoon party.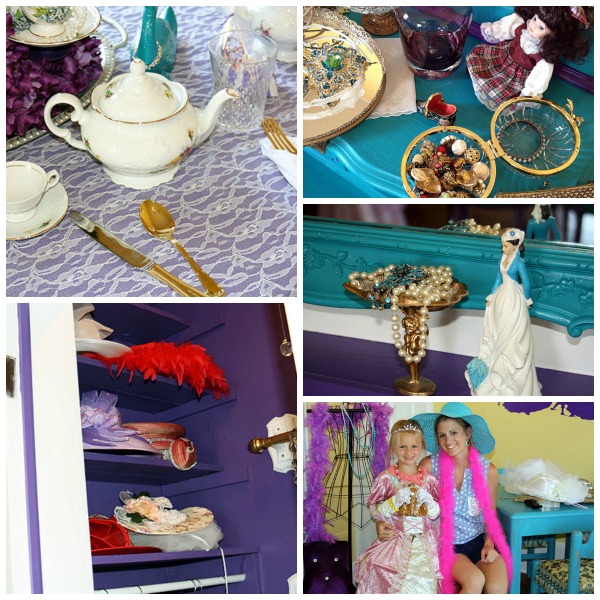 The tea house was decorated immaculately and perfectly. These ladies know what they are doing when it comes to setting the atmosphere and providing a beautiful place for friends to gather.
The main china cabinet in the room is full of the Rhonda's mother's personal antique china collection. The collection brings a personal touch and sense of tradition and family legacy to the atmosphere.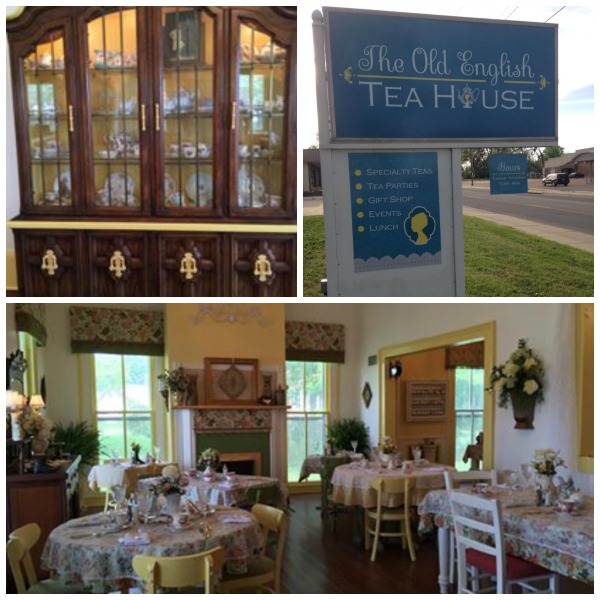 When the girls got there for their party the hosts let them pilfer through the closet full of beautiful tea party dresses, hats, gloves, and accessories. I think the girls changed clothes about three times before the tea was even served.
The room had antique jewelry, antique jewelry boxes and brooches on every surface to set the ambiance. But they weren't just for decoration. The girls had free range to adorn themselves with those, as well. Swoon.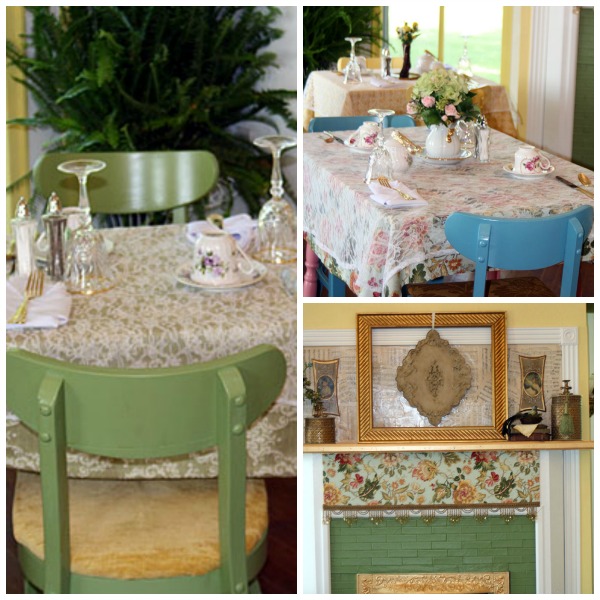 Tea was served in beautiful pots with real china cups trimmed with gold. Each girl had her very own pot of tea with which to party. It was precious watching these little girls put on their best fancy accents and try to carefully offer one lump of sugar or two to each other.
The hostess of our little girl party was excellent with the girls and made sure they had a great time. After the wonderful desserts and finger sandwiches, our hostess sat the girls down for a few activities of coloring and games.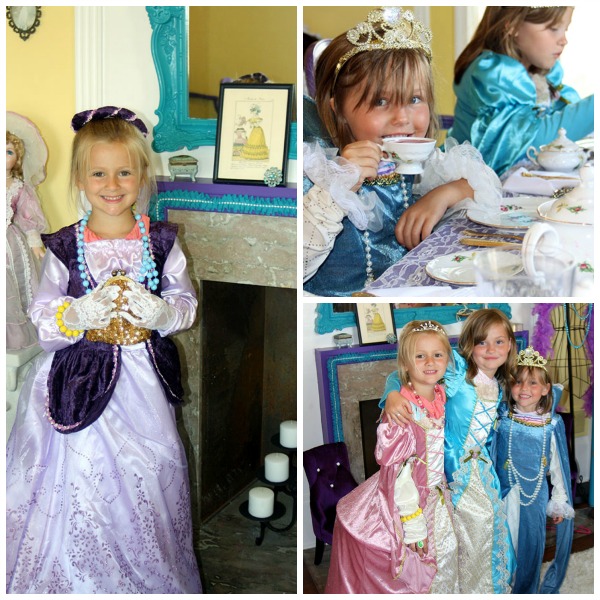 We were delighted with This Old Tea House and will be coming back again and again to make memories and chat over a pot of tea and a fresh blueberry scone.
They offer 30 teas! So far my favorites are the Strawberry, Kiwi & Apple tea, with the Mango Rose coming in a close second. Go try one today!