A devastating flood, a hotel fire, the birth of a county and of a couple of great women of Arkansas history – it's all in the month of April in Arkansas history.
The Flood of 1927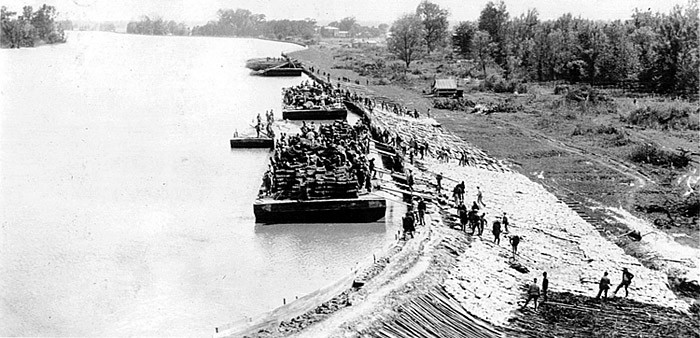 Photo courtesy of Library of Congress.
What became the flood of 1927 in Arkansas actually began in late 1926 farther up the Mississippi, where early snow melt was already affecting parts of Illinois, Iowa and Kansas.
The flooding from snow melt combined with a record rainfall in Arkansas in April, with more than 7 inches falling in Little Rock in just a few hours. With the ground already saturated, rivers filled, and the Mississippi backed into the Arkansas, St. Francis and White rivers.
It's said there was so much water that the White River even flowed backward during the deluge. Every levee between Fort Smith and Little Rock failed, and the Mississippi River was up to 60 feet wide in some locations.
While the flood was devastating throughout the middle of the country, Arkansas was the hardest hit, with nearly twice the amount of farmland submerged as other states. In all, 6,600 acres of land in Arkansas were submerged, with 36 out of the 75 counties under water that was, in some places, up to 30 feet deep and didn't recede for six months.
Almost 100 people died in Arkansas – second only to Mississippi in casualties – and 350,000 people were displaced. Losses were more than $1 million in 1927 money in Arkansas alone.
Arlington Hotel Fire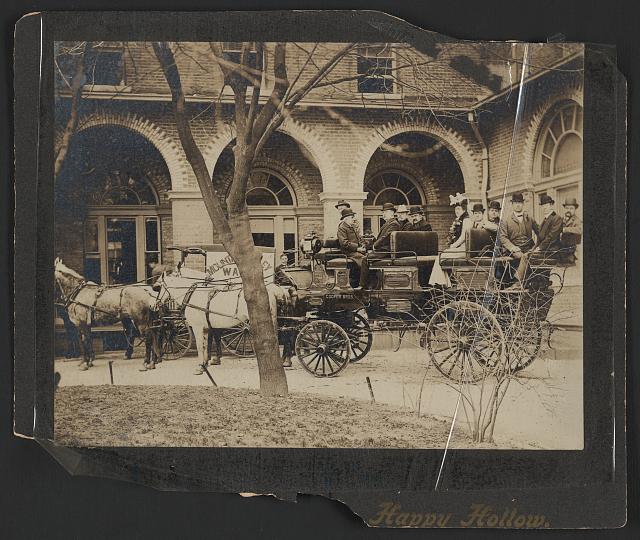 Photo from Library of Congress
A fire destroyed the Arlington Hotel in Hot Springs on April 5, 1923, after an employee noticed smoke coming from an electrical panel.
The fire spread slowly and most people around at the time did not expect the fire to do as much damage as it did. In fact, William Pinkerton, a hotel guest and founder of the security service that bore his name, was so unconcerned he smoked a cigar on the verandah rather than retrieve his possessions, which were all lost when the building was destroyed.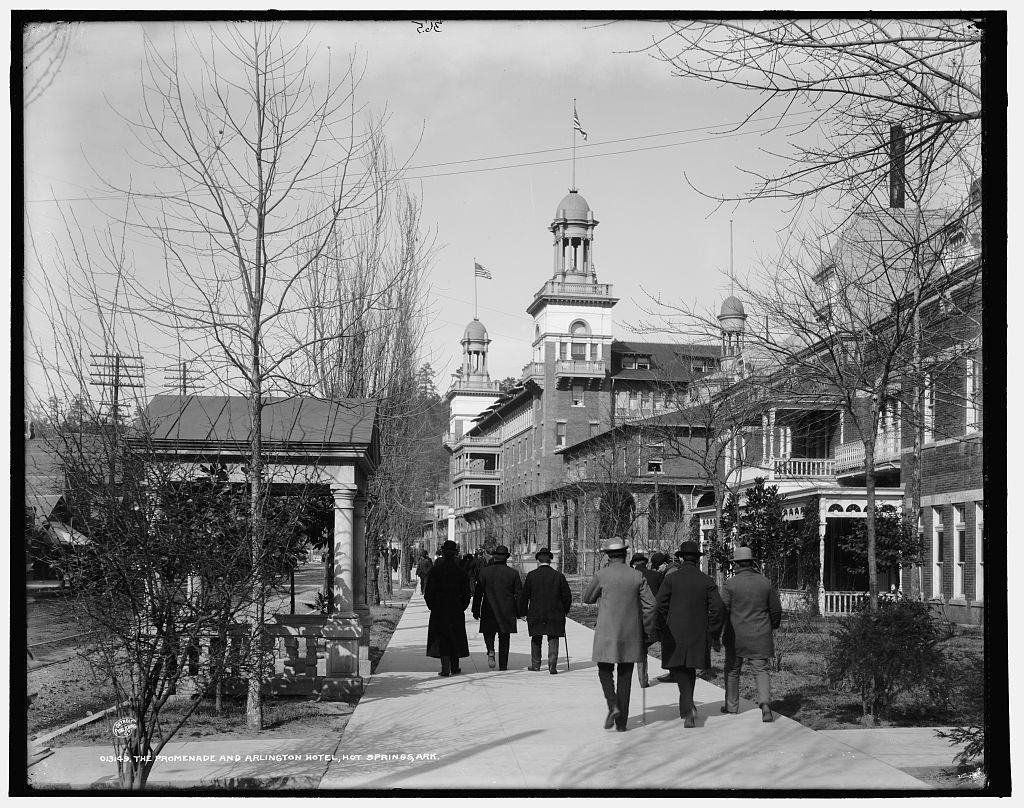 The Arlington originally sat across Fountain Street from its current location; that space is now a park. The original building was torn down in 1893 and rebuilt with more modern amenities. After the fire the hotel was relocated across the street, reopening in November of 1924.
The Birth of Lonoke County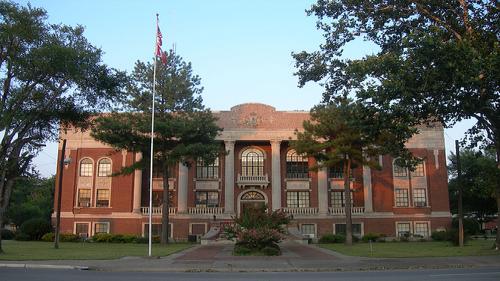 Elisha Baxter signed the act that created Lonoke County on April 16, 1872.
The county was carved out of parts of Prairie and Pulaski counties, and was named for a lone oak tree in Lonoke, the county seat. The tree was used as a landmark for George P. C. Rumbough as he surveyed for the railroad, and it was his idea to name the town that would come up around the railroad Lone Oak, though apparently he wanted it pronounced Lo-no-kah to give it an American Indian flair, but everyone else called it Lone-oak.
However you say it, Lonoke the county is unique in Arkansas in that it is the only county that shares a name with its county seat, though Cabot is the largest city in the county.
A Moment for Maya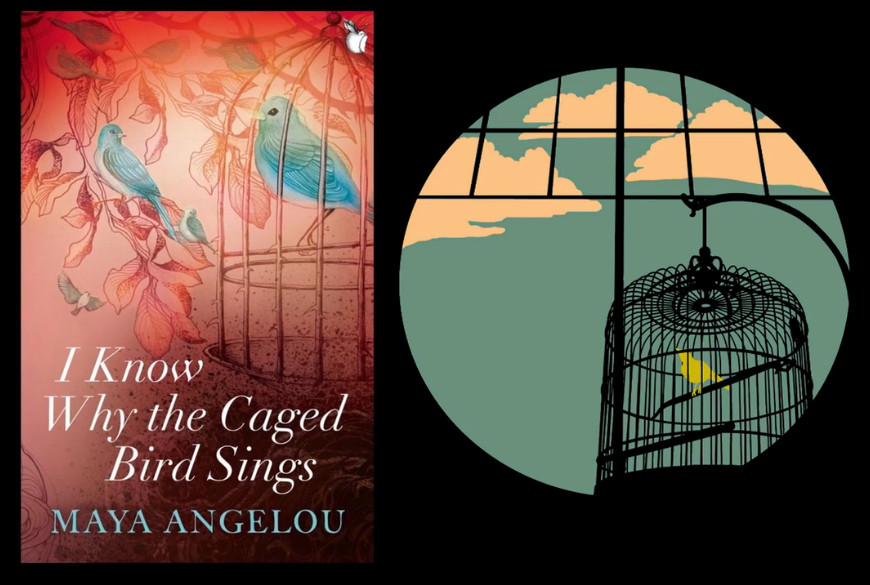 Photo via PBS
Though she wasn't actually born in Arkansas, we like to claim Maya Angelou, who was born April 4, 1928, in St. Louis. She and her brother moved to Arkansas in 1931 to live with their paternal grandmother.
The hardships of her early life in Stamps, St. Louis and San Francisco are detailed in her book I Know Why the Caged Bird Sings, which was published in 1970 and was the first of six autobiographical books Angelou wrote.
The book was made into a made-for-television movie, which Angelou wrote. It aired on CBS on April 28, 1979.
Florence Beatrice Smith Price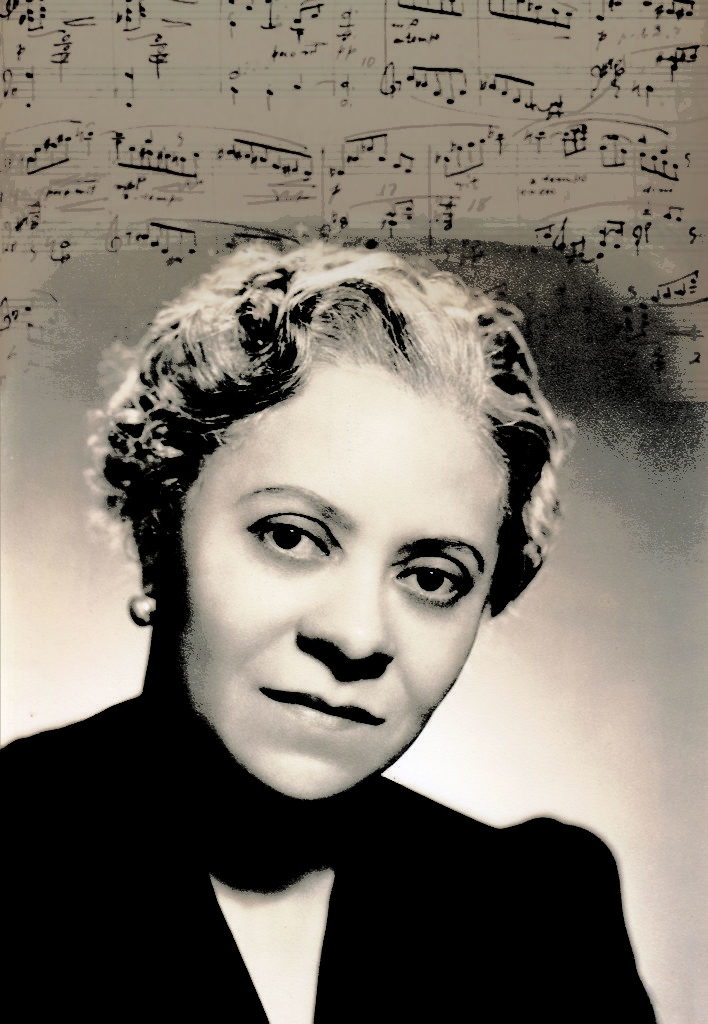 Photo via AETN
April is also the month to celebrate the birth of Florence Beatrice Smith Price, who was the first African-American woman to have a symphony she composed performed by a major orchestra.
She was born in Little Rock on April 9, 1887, and began to publish musical compositions while still in high school. She received degrees as an organist and piano teacher from the New England Conservatory, a rare achievement for African-American women in those days.
Her Symphony in E Minor was performed by the Chicago Symphony Orchestra on June 15, 1933. Price and her husband had moved to the city in 1927.
In her life she produced more than 300 musical pieces. She died June 3, 1953, and an elementary school in Chicago was named for her in 1964.
A documentary about her life aired on AETN in 2015. The title? The Caged Bird.
More Births and Deaths
John Selden Roane, fourth governor of Arkansas, died April 7, 1867, Born in 1817 in Tennessee, he served Arkansas as a district attorney, judge, state representative and state senator before volunteering to serve in the Mexican War, where he was made a lieutenant colonel. His men were routed in the battle of Buena Vista, and he returned to his plantation in Pine Bluff.
When governor Thomas Stevenson Drew resigned, Roane became governor and served from 1849 to 1852.
He received a commission as a brigadier general in the Civil War and commanded a brigade of Confederate soldiers in the battle of Prairie Grove. He's buried in Oakland Cemetery in Little Rock.
Simon P. Hughes, fourteenth governor, was born April 14, 1820, in Tennessee.