In this month in Arkansas history, we celebrate the birth of several towns, a couple of great musicians and a homecoming for a submarine, among other things.
Happy Birthday, Wynne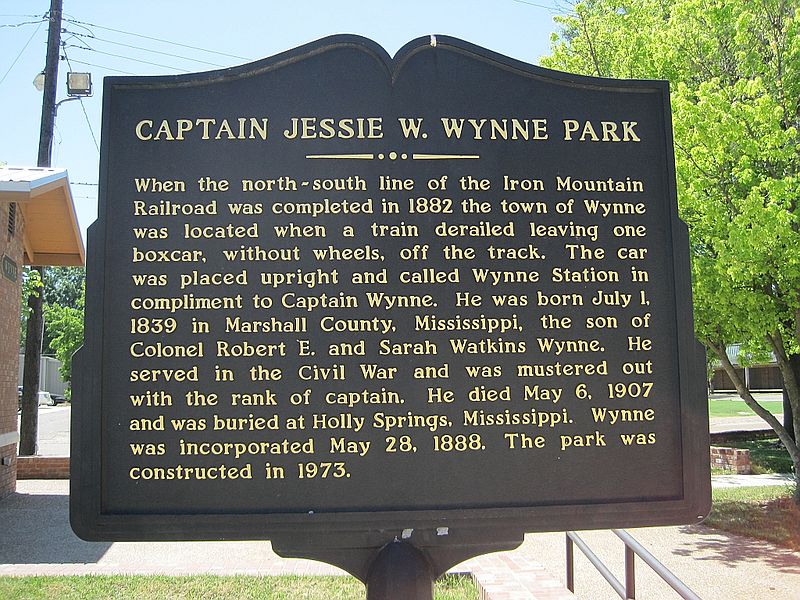 One of the more interesting stories about the founding of a town in the state of Arkansas is that of Wynne, which was incorporated May 29, 1888. The history of what would become Wynne begins in 1882 when railroad tracks were laid in the area by the St. Louis, Iron Mountain and Southern Railroads.
A train derailed in the area, leaving behind a boxcar, which was righted and named Wynne Station, after Capt. Jesse Wynne of Forrest City, an influential banker, though it's unclear why the town was named for him.
The railroad town grew up around the station, boasting six general stores and seven groceries the year before its incorporation, but a fire that September destroyed more than two-thirds of the town's business district (it was quickly rebuilt).
The town also got its first newspaper, the Wynne Ripsaw, in 1888, the same year the east-west line of the railroad was completed. It was called Wynne Junction before being incorporated as Wynne.
Cushman: Another Accidental Town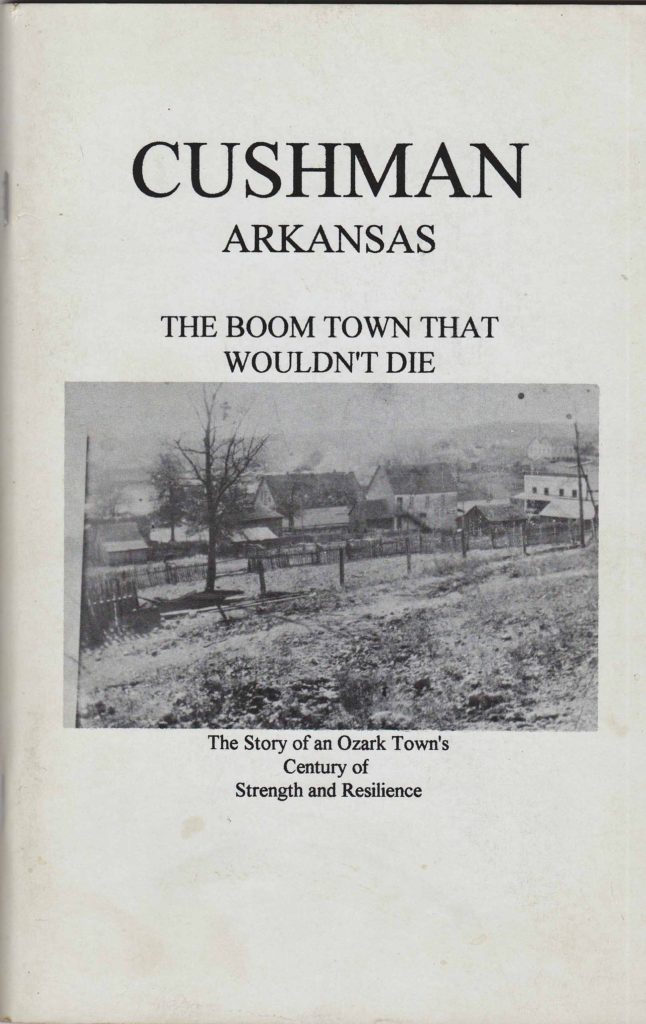 Another Arkansas town incorporated in May owes its existence to a railroad accident. Cushman came to be when the railroad was building a branch line to the mining fields, but a worker was killed in a blasting accident about a mile and a half from the expected end of the line.
Construction was halted and the railroad company ended the rail line there. The town that sprung up near the terminus was originally called Minersville, while the terminus itself was named Cushman after a railroad president. The village was dedicated on May 17, 1888; the name changed to Cushman when it was incorporated on March 12, 1906.
Ash Flat is another Arkansas town that was incorporated in May – on May 8, 1931, to be exact. It's founding had nothing to do with the railroad, but because of agriculture in the area. It formed up around a post office and was named for a nearby grove of ash trees.
Musical Arkansas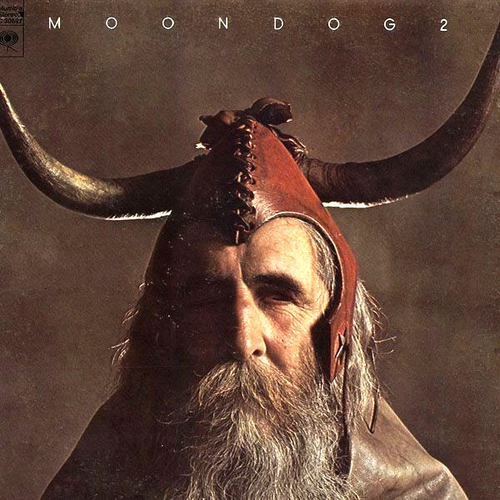 Two music greats with ties to Arkansas were born this month in Arkansas history.
Louis T. Hardin, aka Moondog, was actually born in Marysville, Kan., on May 26, 1916, and his family drifted around the Midwest because his father was a preacher. They lived in Hurley, Mo., when he was a teen, and he went blind after a dynamite cap he was playing with exploded.
The family moved to Independence County in 1936, where he took piano lessons and attended Arkansas College for a year. He studied music in Memphis, then moved to New York, where he was known for dressing like a Viking in a horned helmet with an Army blanket wrapped around him.
He took the stage name Moondog and recorded music that combined jazz and street noise with spoken poetry. His music influenced and was performed by musicians in the jazz, classical and rock genres. He died in Germany in 1999, after having lived there since the 1970s.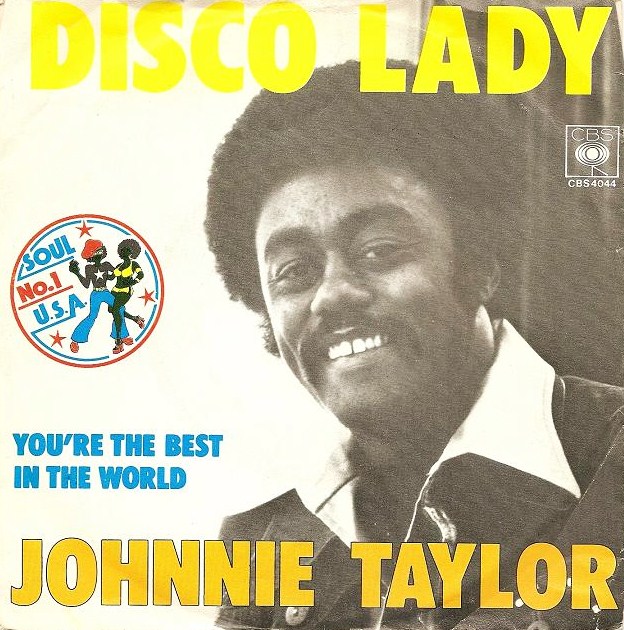 Johnnie Harrison Taylor, known as the Philosopher of Soul and a recording artist for Stax in Memphis, was born May 5, 1934, in Crawfordsville. He was raised by his grandmother in West Memphis, where he started singing in church around age 6.
At 10 he moved to Kansas City and later went to Chicago, where he recorded with a doo-wop group and a gospel quartet.
He became well-known as an R&B singer and his single "Disco Lady" was the first single ever to be certified platinum. His career spanned nearly 50 years, and he was named to the Arkansas Black Hall of Fame in 1999. He died in Dallas in 2000.
The Razorback Opens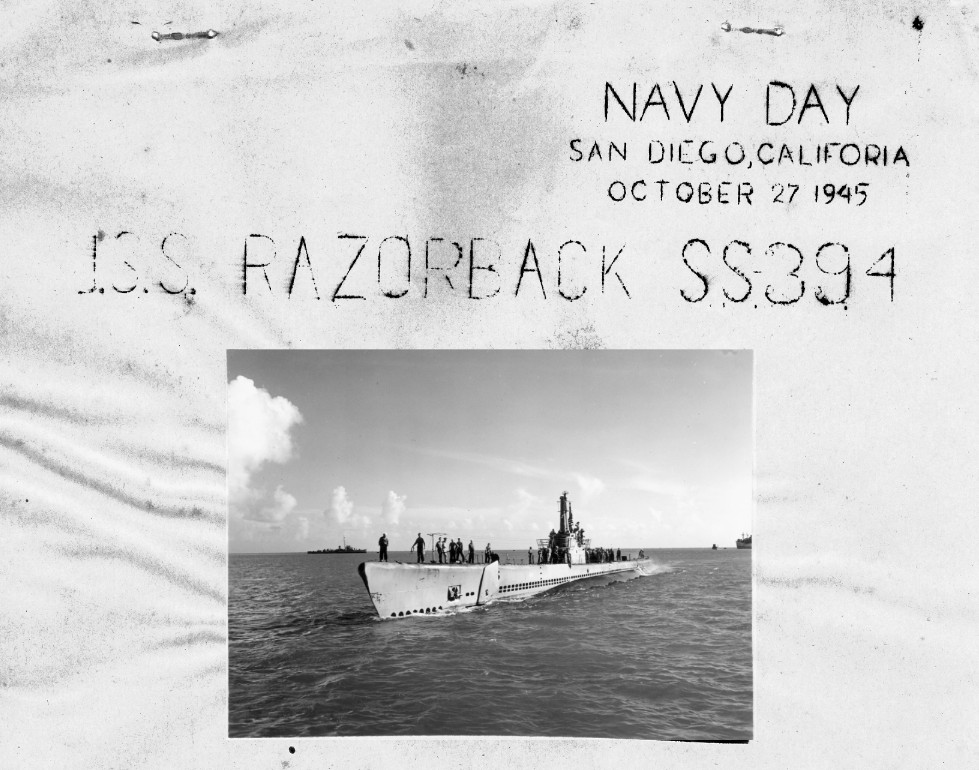 The only historic naval vessel open for tours in the state of Arkansas, the USS Razorback, opened to the public four tours at the Arkansas Inland Maritime Museum in North Little Rock on May 15, 2005.
The submarine was preparing to be decommissioned when a group of submarine veterans approached North Little Rock mayor Patrick Hayes about docking the sub in Arkansas. He traveled to Turkey, where it had been since 1970, to formally acquire the sub, which arrived in Arkansas in 2004 and was repaired before being opened to the public.
The Balao-class submarine saw action in the Pacific during World War II and is actually named for a family of whales, not the land animal we are more familiar with in Arkansas. It won five battle stars and is one of two surviving subs that took part in the formal surrender of Japan on Sept. 2, 1945.
Ernest Green Graduates

Photo courtesy of the Library of Congress, Prints & Photographs Division, NYWT&S Collection
Ernest Gideon Green became the first African-American student to graduate from Little Rock's Central High School on May 27, 1958.
The oldest of the group of students who would come to be known as the Little Rock Nine, Green said it had been "an interesting year" running up to his graduation, which was attended by Martin Luther King, Jr.
After graduating, he attended Michigan State University, where he earned a bachelor's in social science and a master's in sociology. He spent much of his career at Lehman Brothers and retired in 2009.
The End of the Civil War in Arkansas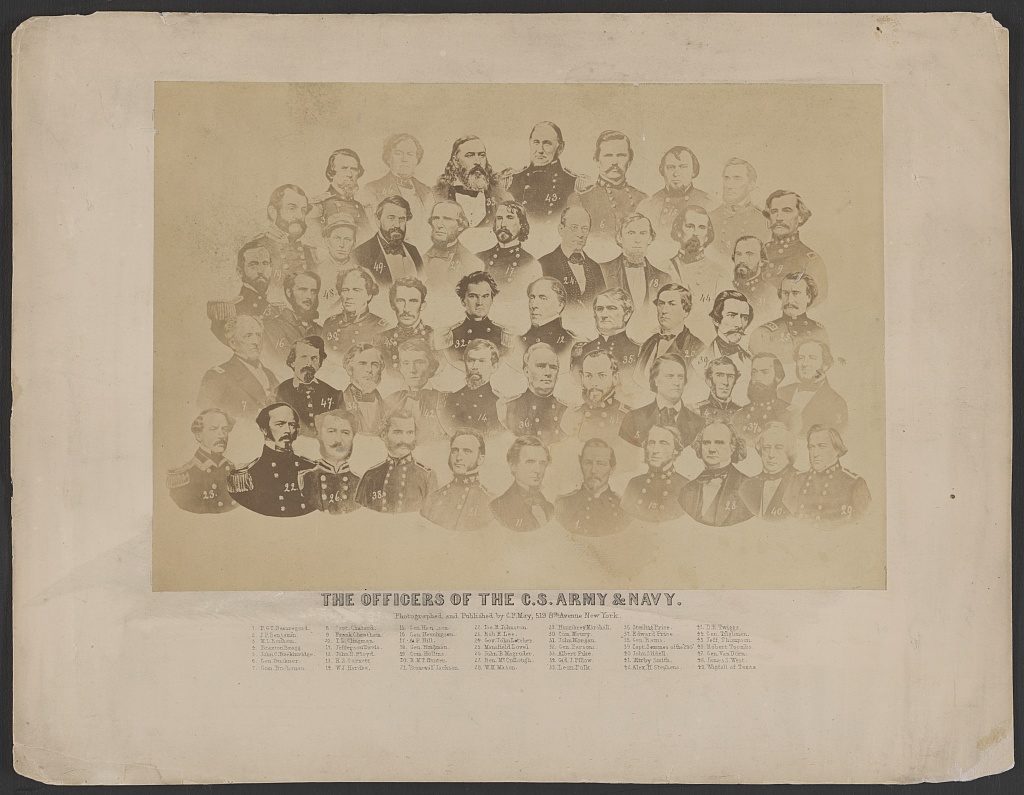 Though Confederates in the Trans-Mississippi didn't formally surrender until June, most of the soldiers in Arkansas had already surrendered, disbanded or deserted the fighting by that time. Brigadier General M. Jeff Thompson surrendered on May 11, 1865, and most of the active troops in Arkansas surrendered with him.
The last significant military engagements in Arkansas also took place that month in Monticello.
The war claimed the lives of about 10,000 Arkansans, or more than 12 percent of the men in the state between the ages of 15 and 40.
Births and Deaths
Elias Nelson Conway, fifth governor of Arkansas, was born May 17, 1812, in Tennessee. He followed his brothers Henry and James (who would become Arkansas' first governor) to Arkansas and served as governor from 1853 to 1860.
Our sixth governor, Henry Massie Rector, was also born in May, this time May 1, 1816. He was born in Kentucky and inherited a lot of land in Arkansas from his father. As the governor at the opening of the Civil War, he helped mobilize troops in the state.
Elisha Baxter, tenth governor of Arkansas and the Baxter of the Brooks-Baxter War, died May 31, 1899, near Batesville, and thirteenth governor Thomas James Churchill died May 14, 1905, in Little Rock.
James Henderson Berry, our fourteenth governor, was born May 15, 1841, in Alabama. His family moved to Carrollton, Ark., in 1848, where they farmed and ran a store. He was governor from 1883 to 1885 and sought an increase in taxes on railroads, which required a U.S. Supreme Court ruling to enforce.
Jeff Davis, the twentieth governor of Arkansas, was born May 6, 1862, in Sevier County, on the first anniversary of Arkansas' secession from the Union, which explains his name, though his father didn't serve in the Confederate army until he was drafted. Davis was governor from 1901 to 1907 and faced a threat of impeachment over his attacks against mismanagement and fraud in the penitentiary system. A report that accused him or wrongdoing failed to be approved by the House by one vote, and he won nearly 58 percent of the vote in his reelection campaign.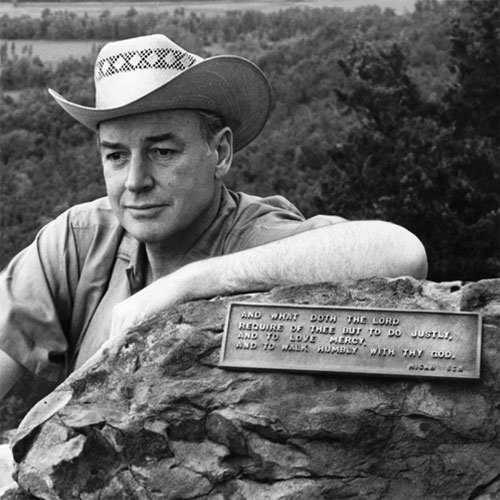 Winthrop Rockefeller, thirty-seventh governor, was born May 1, 1912, in New York City, the son of John D. Rockefeller, Jr. He served in the military and resisted joining the family businesses, then moved to Arkansas at age 41 and served as governor from 1967 to 1971.
And Frank White, governor from 1981 to 1983 – who broke up Bill Clinton's terms and was the forty-first governor – died May 21, 2003.