Arkansas's civil rights history runs deep. Our civil rights leaders, speakers, organizers, and activists are a proud part of our past, from the Little Rock Nine to Daisy Bates. It's no surprise that the National Civil Rights Trail (a national trail of monuments that spans from Kansas to Washington D.C), has included six historic Arkansas sites. The national trail, as well as the Arkansas landmarks, help us remember the history of civil rights in Arkansas and the very real people who made a difference not only at a state level but a national one as well.
Little Rock Central High School National Historic Site
The Little Rock Central High School Historic Site is one of the most easily recognized civil rights memorials in the United States. In September of 1957, nine African American students arrived to enroll in the previously all-white high school. Governor Orval Faubus violated federal desegregation law and ordered the National Guard to block the African American students' entry. Even after the governor was ordered to allow them entry, hundreds of intimidating protestors were present. These nine brave students were escorted into the school on September 25th and became national symbols of equality and bravery. For more information visit the high school's historic website.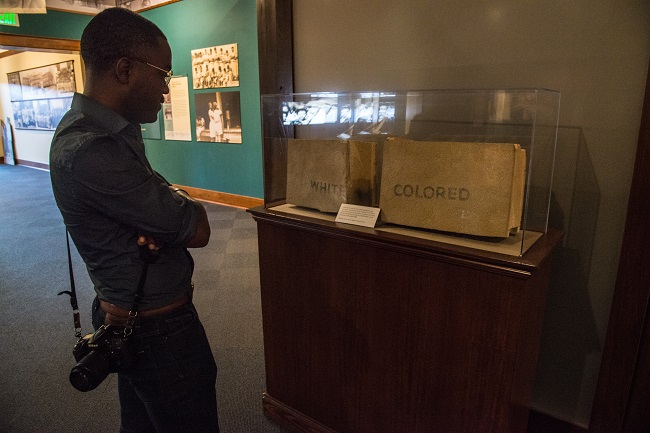 Mosaic Templars Cultural Center
Incorporated by two former slaves in 1883 (John Edward Bush and Chester Keatts), the Mosaic Templars of America was founded in Little Rock, offering illness, death, and burial insurance to African American communities. Named in remembrance of Moses and the biblical imagery of oppression and slavery, this organization was a powerful force in the African American communities. A fire in 2005 destroyed the historic Grand Temple in downtown Little Rock, but in 2008 the current Mosaic Templars Cultural Center was constructed. There are exhibits featuring African American history, racial integration, in addition to an auditorium modeled after the original. Self-guided tours are available, in addition to guided tours for larger groups. For more information visit their website.
Daisy Bates House
A pioneer in the educational integration movement in Little Rock, Daisy Bates served as president of the Arkansas NAACP and worked directly with the Little Rock Nine. After the skirmish at Central High, Daisy's home became a meeting place for students and local activists. Her support of civil rights resulted in her home being targeted by vandals. Shots were fired into her windows, a bomb was blown up on the property, and crosses burned in her yard. The home is now a National Historic Landmark, and private tours are available by reservation only. For more information and historic glimpses into Daisy's home, visit the foundation's website.
Arkansas Civil Rights Heritage Trail
Created in 2011 by the UALR Institute of Race and Ethnicity, this trail begins outside the Old State House Museum at 300 West Markham Street. Every year a particular group of civil rights activists are chosen and honored in memory of their efforts for sit-ins, freedom rides, and desegregation. With each new group and ceremony, new markers are added to the trail, which will eventually stretch to the Clinton Presidential Center. For more information visit UALR's website.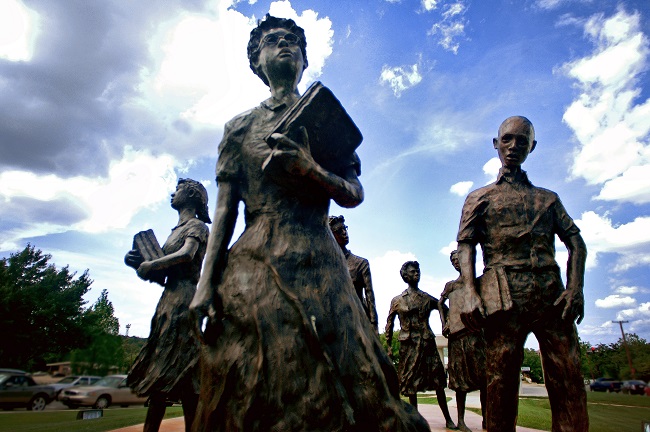 Testament: Little Rock Nine Memorial at the State Capitol
Located on the north side of the capitol building in Little Rock, this bronze sculpture monument faces the governor's office window. It is dedicated to the Little Rock Nine, the brave African-American students who enrolled in Little Rock Central High in 1957. Plaques are dedicated to each individual student – Melba Pattillo, Elizabeth Eckford, Ernest Green, Gloria Ray, Carlotta Walls, Terrence Roberts, Jefferson Thomas, Minnijean Brown, and Thelma Mothershed. For more information visit the state's website.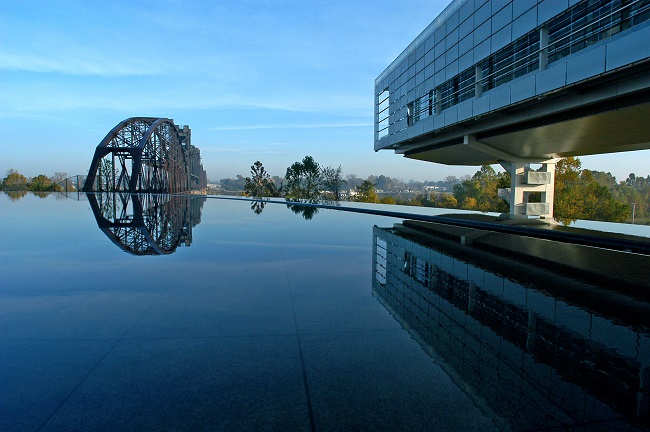 Clinton Presidential Center
The Clinton Presidential Center, located in Little Rock, is home to the Clinton Foundation, Library and Museum, and the Clinton School of Public Service. Known for his commitment to civil rights, Clinton received numerous awards throughout his political career. The 30-acre park overlooks the Arkansas River and features replicas of the Oval Office and Cabinet room. To discover more about the Clinton Center, visit their website.all the
The U.S. Civil Rights Trail encompasses over 100 landmarks across 14 states, and its creation coincided with Martin Luther King Jr. Day and the 155th anniversary of the Emancipation Proclamation. For more information about Arkansas's rich history of civil rights and activists, and to learn more about all the locations included in the National Civil Rights Trail, visit their website.
Photos courtesy of Arkansas Department of Parks and Tourism.