Fans of the reality show Project Runway are probably already familiar with the Liberian-born fashion designer making her home in Little Rock, Korto Momolu. She was the first runner-up in the finale of the fifth season of the show and was chosen by viewers as the "Fan Favorite." She went on to appear in two seasons of Project Runway All Stars.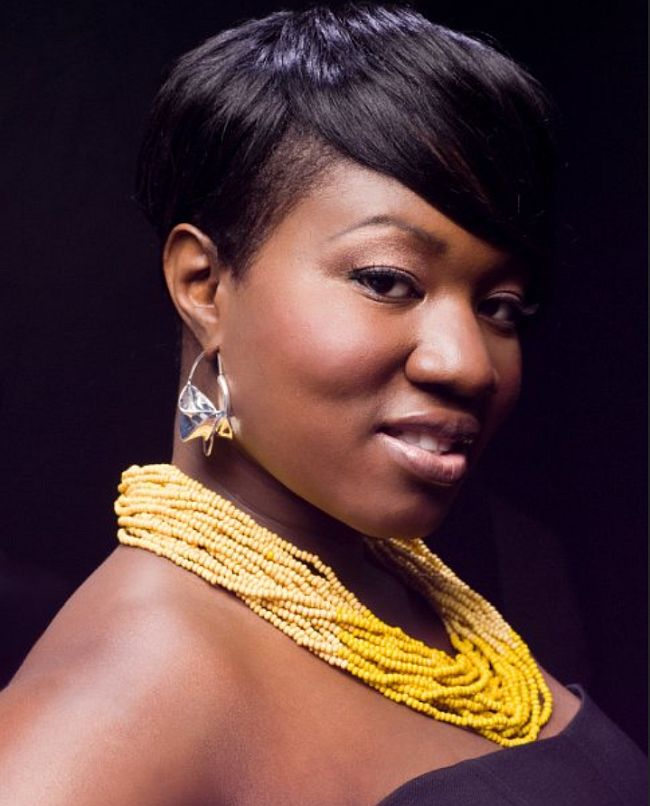 Unfortunately, the top prize remained out of reach, but she continues to wow her fans and fashion insiders with clothing lines that incorporate luxurious fabrics and creative shapes that are made to be worn by women of all sizes.
In fact, one of the things that made Momolu stand out on the show – and probably helped her earn the love of those fans – was that she thinks about women's bodies when she creates her clothing lines. Volume, bold colors and patterns and funky details that are reminiscent of her African roots make her styles popular among women who like to turn heads when they enter rooms.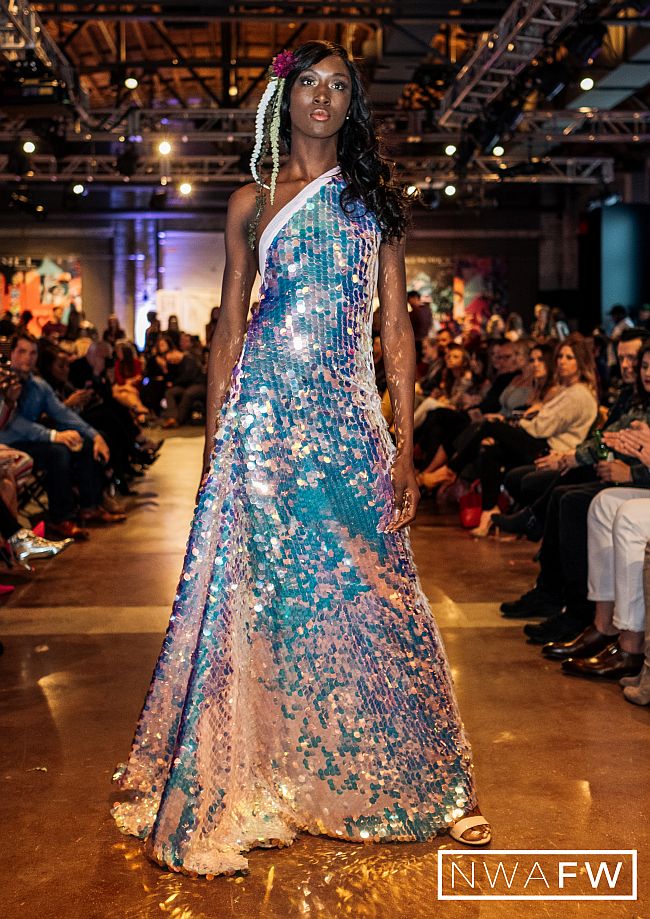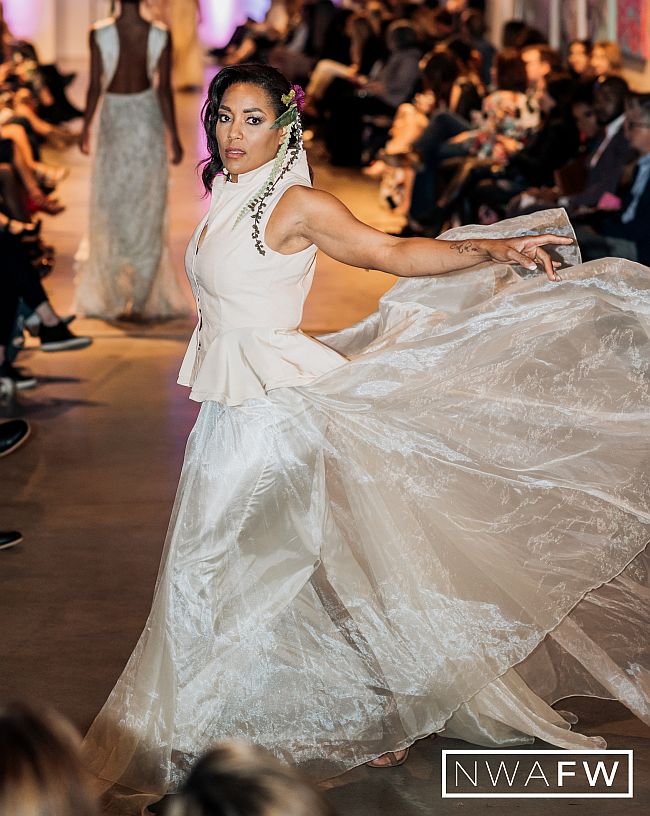 Momolu emigrated to Canada when she was a teen as a result of a political coup in her home country. She started drawing dresses for a project in a high school art class and attended L'Academies des Couturiers Design Institute in Ottawa, Ontario upon graduation. She says she had to work hard to catch up with others in the fashion design program, as she didn't have sewing skills when she started out.
From there, she went on to study at Parsons School of Design in New York City while working as an independent fashion designer. Finally, after watching a season of Project Runway, she decided she had something to show the world. As the show's beloved mentor, Tim Gunn says, she "made it work."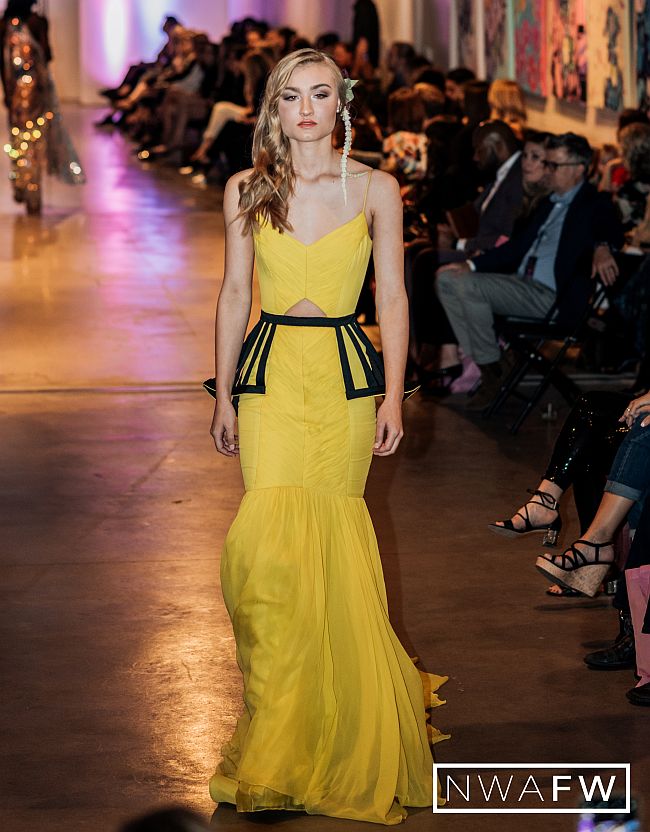 In addition to television, Momolu's designs have been seen on runways around the country, on the President of Libera and a Miss Universe winner and even on staff members at Crystal Bridges Museum of American Art in Bentonville. You may have also seen her line of accessories designed for Arkansas-based Dillard's department stores and Smithsonian Museum gift shops.
Momolu doesn't only advocate for creating fashion for women who are not the typical runway model (most designers prefer to design for a "sample size" of 0-2). She is also serving to inspire young people who come from communities of color in the United States and around the world, giving them the ability to see someone who looks like them in an industry that doesn't always feature designers of color. In a video interview on Face2Face Africa, Momolu speaks about this and the importance of her roots in Liberia.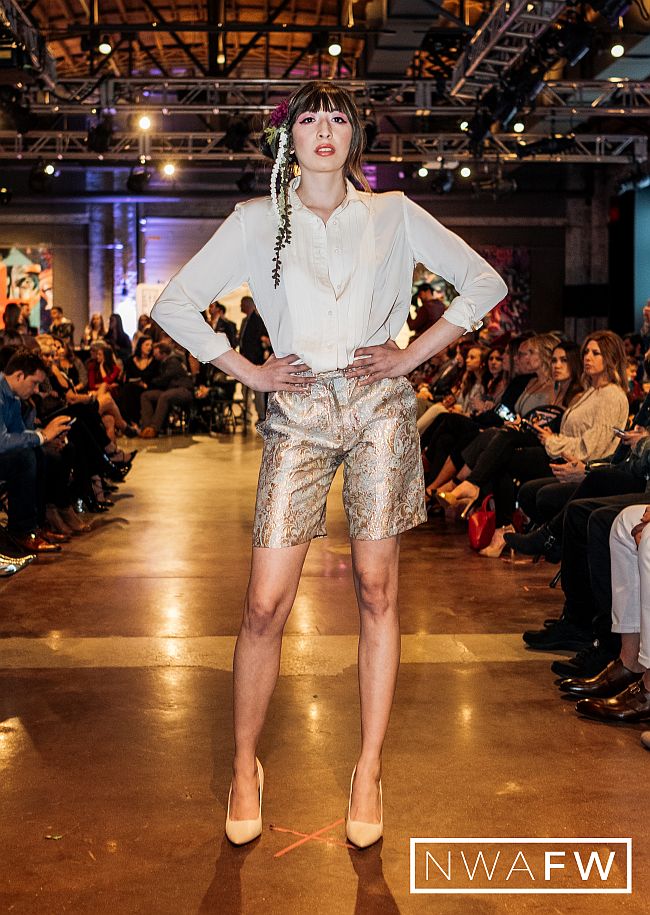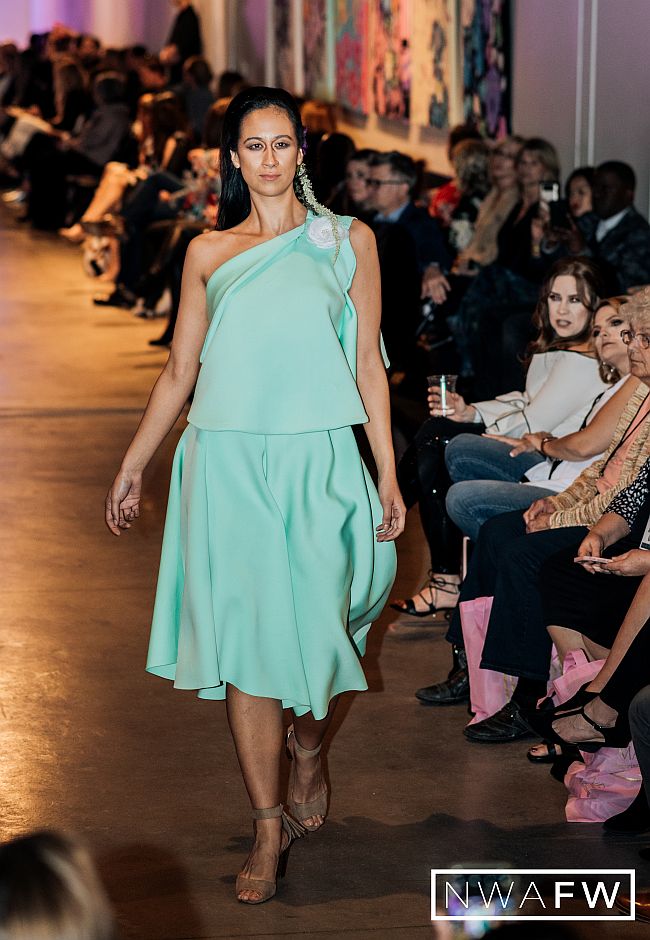 Although she hasn't put a line out at New York Fashion Week in a few years, she continues to inspire closer to home. This spring, she presented a show at NWA Fashion Week. The images included in this story are from that show.
To keep up with Korto Momolu and see more about her work and her designs, hop over to her website. We look forward to watching her continue to rise as a star in the fashion world – but we're pleased she's made her home here in Arkansas.