Kari Faux has a bit of advice for Arkansas-based musicians: Leave.
"It's not even, like, leave and never come back; it's just go outside of what you know, and see what the world has to offer you," she said.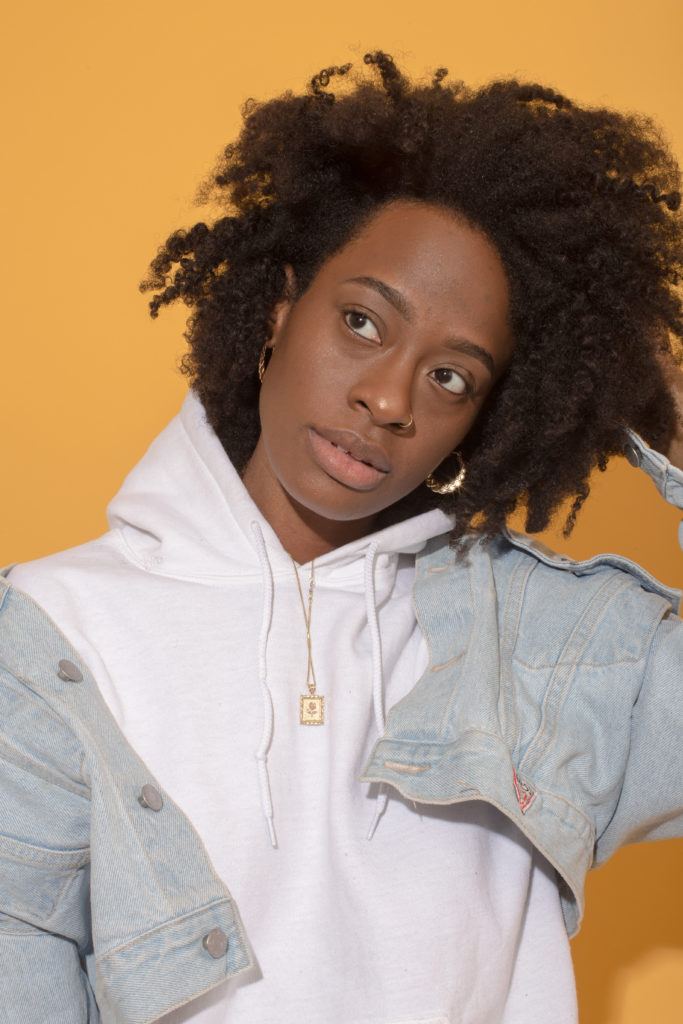 Kari would know. The Little Rock native and independent "rap sanger," born Kari Johnson, took off for Los Angeles in 2014, after her single "No Small Talk" piqued the interest of Fam Rothstein, manager of Childish Gambino, who went on to remix the song for his mixtape STN MTN/ Kauai. Since then, she has also attracted the attention of publications like Billboard, Complex and Vibe. Even screenwriter Issa Rae, whose first season of the hit HBO series Insecure featured a handful of Kari's songs.
It's not that Kari hates Arkansas—she loves it, in fact. Portions of the downtown Little Rock skyline appear in her video for "No Small Talk," whose lyrics are for mature audiences. Plus, she said, she keeps moving back to the state (more on that later). But she does think going beyond Arkansas's borders is key to one's journey as a musical artist.
"Yeah, you can have 50,000 followers on Instagram and Twitter, [but] if these folks can't see you and touch you and go to your show in their city, it literally does not matter," said Kari, who recorded her debut album, Lost En Los Angeles, in LA. "Followers don't always amount to dollars. You'll never know who you'll meet or what you'll end up doing."
Faux said she grew up rapping for fun with her cousins and friends. For the Little Rock Central High School graduate, who actually hated the sound of her own voice when she started out, rapping wasn't something she thought she could seriously pursue until around age 19 or so.  Twitter eventually became a major influence in how her work reached audiences beyond Little Rock.
"Twitter was becoming a real big thing," she said. "You could easily access people in different places. It just became easier to connect with people who did stuff in other places, and then you could go meet these people and work with them."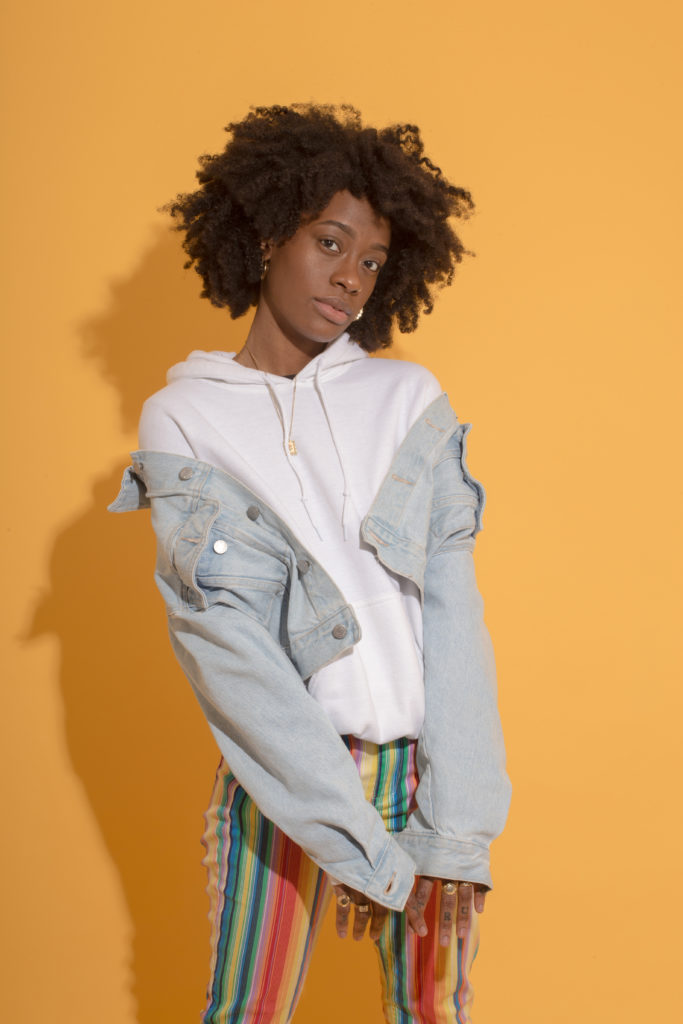 Though Kari was looking forward to the opportunity to work with Childish Gambino, she said she remained skeptical of the industry and vowed to stay true to who she is, which is why she turned down requests from other rappers.
"I was definitely excited, but I also was like, 'What does this mean?'" she said. "I even had people like Drake and Wiz Khalifa reach out to try to remix the song, too. I was just like, 'No,' because there doesn't need to be a 100 different remixes."
It turned out that Issa Rae was so impressed by Kari's work that she not only wanted to feature a few of her songs on Insecure, but she also wanted Kari to record an original track, "Top Down," for the series.
"She hit me up like, 'I have this one scene, I just need the original song for it,'" Kari said. "I just did it and literally just recorded a version and sent it to her. She was like, 'Oh, my God, this is amazing.'"
In November 2015, Kari moved back to Little Rock after deciding LA wasn't a place she enjoyed spending most of her time.
"The people aren't nice; there's no hospitality; the food ain't that good," she said, explaining that she still travels to LA as needed. "The only plus side is the weather. If that's the only thing I'm going to enjoy, it's not worth the money. … Just to be able to say, 'I live in LA'? It ain't even that deep to me."
Kari doesn't follow a creative formula; she simply records music that resonates with her. Everyday conversations create inspiration for a hook or verse. Sometimes, she'll pen a tweet but delete it after realizing those words are much better suited for a song.
"I think I'm pretty clever," she said. "A lot of my [ideas are] tongue in cheek. It's very satirical. The other day, me and my friends were talking about jewelry. I have a lot of gold jewelry, and I was [singing], 'I want another necklace, I want another ring.' She was like, 'That should be a song!' I was like, 'You're right.'"
Whether she's in Little Rock or LA or somewhere in between, Kari's music goes wherever she goes, as inspiration can be found anywhere, she noted. Kari said she's in limbo at the moment but is creating music that will hopefully turn into a new project.
"Music is waves. It's frequencies. It's vibrations," she said. "When you feel some type of way and you write something, that's a vibration. When you write something and you're mad, that's a vibration. When you write something and you record, that feeling that you felt when you wrote it, it's there. It's trapped in the song. When people hear it, they feel what you feel."