You may not know her name, but you probably know the hit songs she has written. It was Rose Marie McCoy's song "Trying to Get to You" that helped launch Elvis Presley's career, and in turn made McCoy one of the most sought-after songwriters of her generation. Born Marie Hinton in 1922 in Oneida, McCoy is one of the most prolific and versatile songwriters in the history of American music. She wrote more than 850 songs during a career that spanned six decades and broke down racial and gender barriers in the white, male-dominated music recording industry.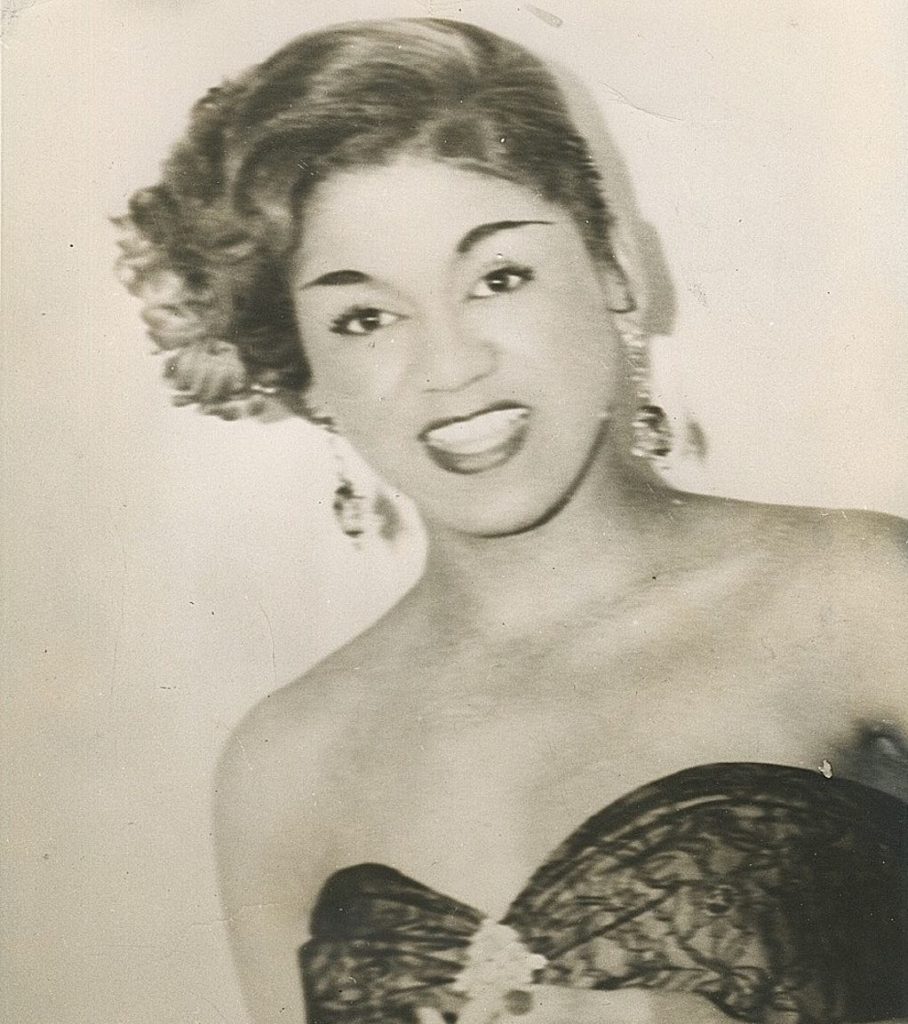 McCoy left Phillips County and moved to New York at the age of 19 with little more than a few dollars to her name. She dreamed of being a singer so her parents "could stop working in the fields," McCoy told a New Jersey magazine in 2014. She had spent her childhood helping her family raise chickens and pick cotton corn on the forty acres of farmland her parents rented. Though McCoy grew up in the Delta, often referred to as the birthplace of the blues, the genre wasn't played in her hometown because it was considered "devil's music." It was during her high school years, in the nearby town of Helena where McCoy fell in love with blues. She'd been sent there to live with her grandparents because Helena was the closest town with a high school for blacks.
While she was waiting for her big break as a singer in New York City she earned her living ironing shirts in a Chinese hand laundry. But songwriting came naturally to McCoy. In 1946, four years after leaving Arkansas, her song "After All" was recorded by a group called The Dixieaires. She went on to record two of her own songs for Wheeler Records. And music publishers began seeking her out, not as a singer as she had hoped, but as a songwriter. It would be nearly ten years later in 1954 that the song "Trying to Get to You" would catapult both Presley's and McCoy's careers. The song, written with her writing partner Charlie Singleton, was originally recorded by a black group called The Eagles. But Presley heard it and recorded it on his debut album. McCoy told NPR in 2009, "he wasn't a big start at that point, and we thought he was terrible because we thought he couldn't sing. We didn't understand but we was grateful. Thank God for Elvis." His debut album spent ten weeks at No. 1 on the pop charts and the song has since been recorded by more than thirty other artists.
By the 1960s, McCoy had turned down offers from major record labels such as Stax and Atlantic so that she could remain an independent songwriter. She had her own office in the iconic Brill Building, known as the "hit factory," where songwriters, producers and music publishers produced much of the most popular music of the time. In 1961 she and Singleton wrote the Grammy-nominated "It's Gonna Work Out Fine" for Ike and Tina Turner. McCoy also wrote hits for Big Maybelle ("Gabbin' Blues" and "Way Back Home"), Maxine Brown ("We'll Cry Together"), Jerry Butler ("Got to See if I Can't Get Mommy to Come Back Home"), and another for Elvis Presley ("I Beg of You").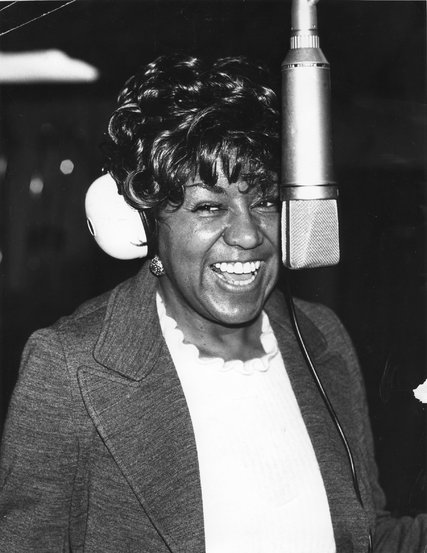 Although the music industry saw a shift as artists began singing their own music, McCoy continued writing and crossed genres from R&B to rock to country to gospel. In the 1970s she wrote five songs on the jazz album, Send in the Clowns, for Sara Vaughan and wrote songs for Nat King Cole. She also wrote jingles for artists such as Aretha Franklin and Ray Charles. In 2013, her last collection of songs written with Billy Jo Conor were published on his self-titled album. A website dedicated to preserving her legacy lists more than 360 artists who have recorded McCoy's songs. A biography, "Thought We Were Writing the Blues: But They Called It Rock 'n' Roll," was published in 2014.
McCoy and her husband, James, married in 1943 and remained together until his death in 2000. The couple, who never had children, settled in Teaneck, New Jersey in 1955—the same year Elvis' first album soared up the charts.  McCoy died from pneumonia in 2015. She was 92.