Kids all over Arkansas have that itch in their bones that surely their teachers have noticed. Spring Break is just days away!
If you are anything like me, life is super busy all the time. It seems as if we rarely get the opportunity to slow down and catch our breaths. I usually look forward to a handful of snow or ice days that keep us indoors and give us the opportunity to just chill. We've had our share of rain this year but little to no snow or ice. Spring Break is right around the corner and my initial instinct is to grab the kids and go, go, go. Do this, see that, eat here, stay busy — the more I think about it, the more I like the idea of just relaxing at home. It doesn't have to be boring. There are loads of things you can do right in your own backyard to have a wonderful and eventful Spring Break. Here are just a few of my suggestions: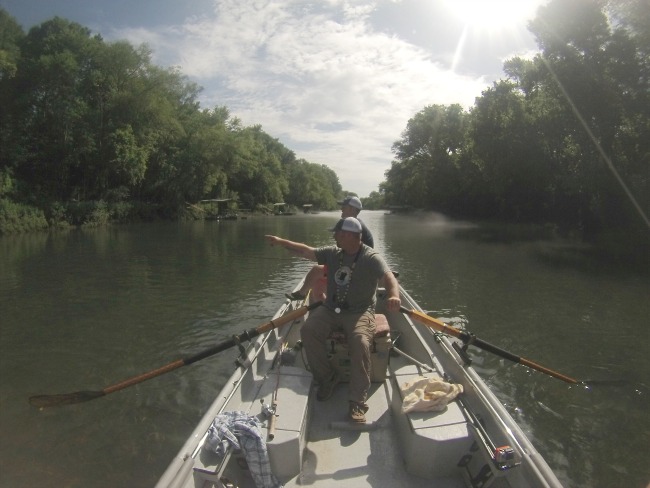 Fishing
Most of us live within a short distance from a pretty decent fishing spot. Whether it is a lake, a river, a creek or even a water-filled culvert doesn't matter. If the fish are biting, you should be there. Arkansas is home to some amazing fishing spots and a few businesses that know a thing or two about fishing.
Fly Fishing Rods – The Woodard Rod Company offers a variety of low-cost fly fishing rods named after Arkansas waterways. You can read more about them here or visit their online store.
Fishing Lures – If fly fishing isn't your thing you can try your hand at trout and crappie fishing. Jeff Smith of Leland's Lures in Searcy is known for his Trout Magnet and Crappie Magnet line of lures. They are a favorite of many local fishermen.
Fishing Tours – If you are new to fishing you may want to try one of the many guided fishing tours around the state. The Little Red River is known worldwide for its brown and rainbow trout. A few years back, my husband and I got to spend the day on the river with Beau's Guide Service. It was so enjoyable and you can read more about our experience here.

Hammocking
Hammocking is quickly becoming an American pastime. In fact, several Arkansas universities have even added hammock stands around their campuses for fresh-air-seeking students to hang a hammock and relax. Gone are the heavy rope hammocks of old with their clunky stands. Hammocks are now portable, can fit in the palm of your hand and can quickly be strung between two trees with the attached hardware.  Hammocks can be found at most outdoor/sports stores or you can check out our Top 10 Arkansas Outdoor Gear Guide and scroll to the bottom for a list of locally-owned outdoor outfitters all over the state.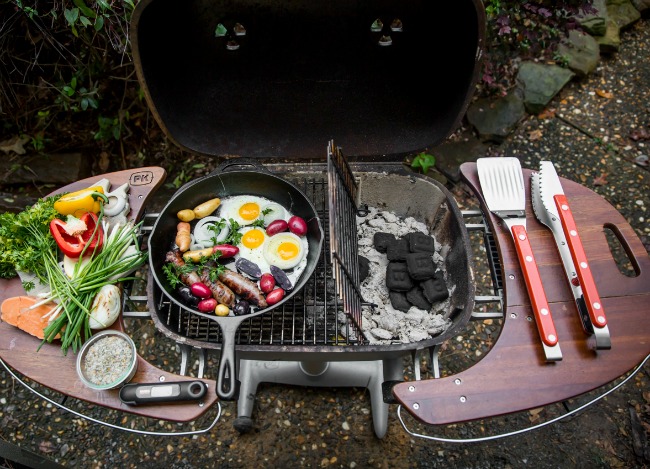 Photo courtesy of PK Grills – Sara Reeves Photographer
Grilling
In my opinion, there is nothing better than a meal cooked outdoors on the grill. Spring break is the perfect time to get the grill fired up for the season. Did you know that we have a company that makes outdoor grills and accessories right here in Arkansas? PK Grills is the official grill of the Steak Cookoff Association and is based in Little Rock. Check out their website to place your order or find a local retailer and a great list of grilling recipes.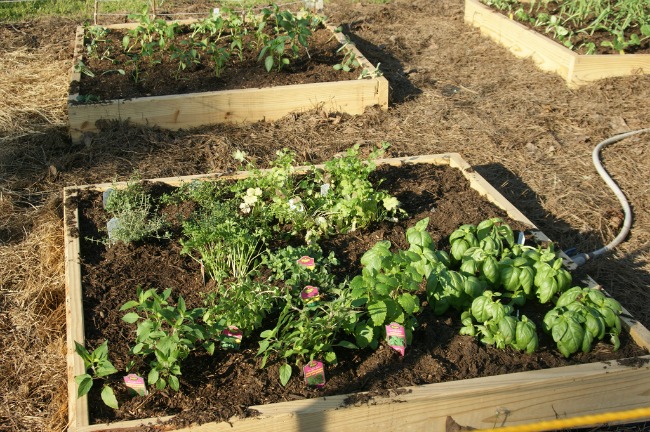 Gardening
Spring break is the perfect time to spruce up the backyard. Add a vegetable or herb garden, plant some flowers and get the whole family involved. You could plant some varieties that are native to the Arkansas landscape. If you are super brave, you could even add a chicken coop or some beehives. Here are several garden centers around the state.
Hughey Nursery Landscaping – Jonesboro
2201 Browns Lane
Jonesboro, Arkansas 72401
Good Earth Garden Center – Little Rock
15601 Cantrell Rd
Little Rock, AR 72223
Aydani Gardens – El Dorado
1325 W 19th St.
El Dorado, AR 71730
Earth Works Landscaping – Russellville
1915 AR-124
Russellville, AR 72802
White River Nursery – Fayetteville
5635 E Huntsville Rd.
Fayetteville AR 72701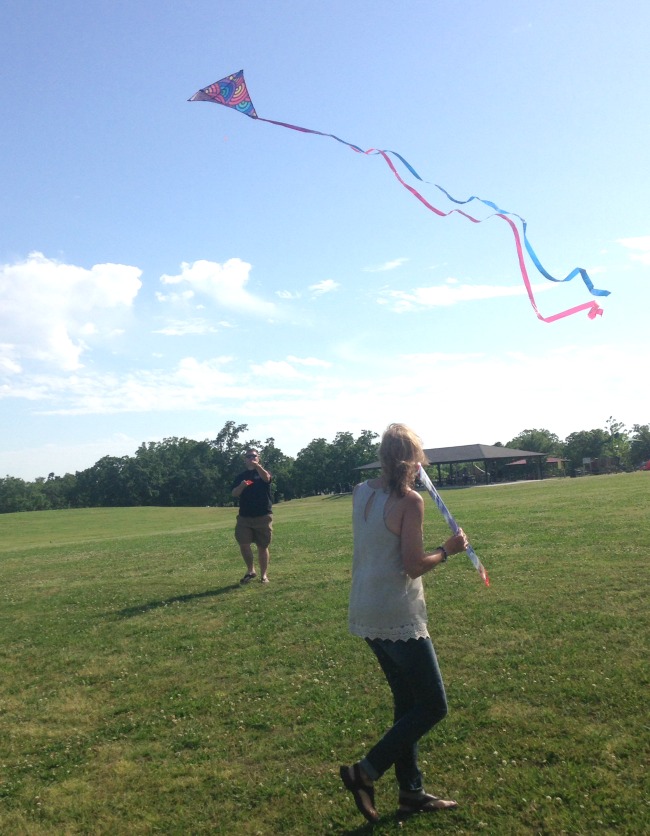 Flying Kites
Kids love kites and kites are a quintessential symbol of spring and summer. You can purchase inexpensive kites or even make your own. If your backyard isn't ideal for kite flying you can always attend the Kite Festival which will be held on Saturday, March 24 in Eureka Springs.

Bird Watching
I have always been a bird lover and there is no better place to begin birdwatching than in your own backyard. Set up a bird feeder and let the birds come to you. You can grab some binoculars and wander into the woods to look for some of the more elusive species. If you're lucky, you could even be the person who finds definitive evidence of the existence of the Ivory-Billed Woodpecker.
Arkansas Game and Fish has a great birding program called Wings Over Arkansas. This award-winning program allows you to track the birds you see and receive a pin identifying your level of birding experience.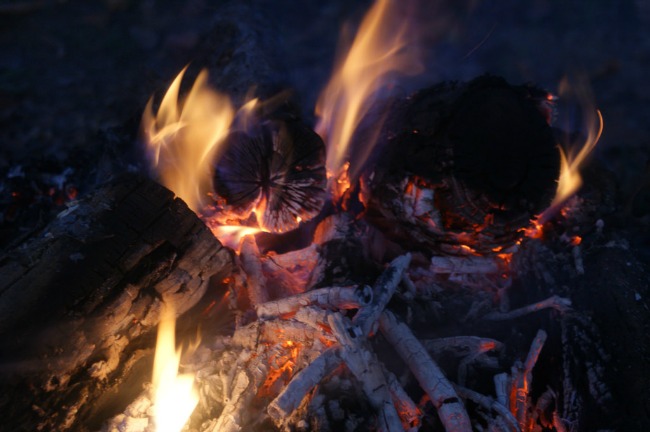 Campfires and S'mores
No backyard experience is complete without a campfire and a handful of ooey-gooey s'mores. Arkansas photographer and cinematographer, Sarah Shotts, spent some time in one of Arkansas's great state parks and made this great video to help you get started building a campfire. If you are feeling super creative, you can check out her virtual camp experience Camp Kindle for more camping and outdoor fun.
What backyard adventure are you planning this spring break?