My sisters and I grew up on the edge of a mountain in the Ozarks. This was right before the age of the Internet, and our location was far too rural for cable television. Therefore, our entertainment sources revolved around Stephen King books and our mom's Rogers and Hammerstein VHS musicals. We were destined for weirdo status, as our peers were watching "Saved by the Bell" and we were singing "I'm gonna wash that man right out of my hair" while also equally capable of quoting Pet Cemetery. And it wasn't long before our mother explained that these VHS musicals were reproductions, copies if you will, of Broadway stage performances.
The concept of Broadway and theatre blew our minds a bit. And while I sang in the high school choir, saw performances at the Robinson Center in Little Rock and the Orpheum in Memphis, the idea of "the stage" seemed far and removed from life in the Ozarks. But now, thanks to an organization called TheatreSquared, the residents of North Arkansas have access to a professional theatre experience.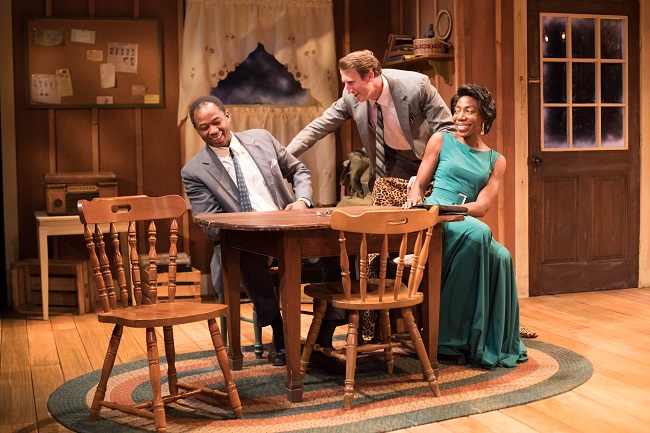 TheatreSquared is North Arkansas' only year-round professional theatre and produces nationally acclaimed productions at the Walton Arts Center's Nadine Baum Studios. Their productions reach 40,000 theatre goers per year, and in 2011 they were recognized by American Theatre Wing (founder of the Tony Awards), as one of the nation's ten most promising theatres. TheatreSquared employs professionally trained artists and creates 220 annual performances. A home for professional playwrights, they develop scripts through the Arkansas New Play Festival. A large part of their impact and work is with students and teachers, as they partner with schools, giving Arkansas students access to live performances and learning tools.
And during this holiday season, it's a special time for Arkansans to avail themselves of this North Arkansas cultural gem. "It's a Wonderful Life" is currently on their show schedule from now until December 31st. An inventive twist on the Frank Capra classic, it takes place on Christmas Eve, 1946. When I corresponded with Joanna Sheehan Bell, Director of Marketing and Communications, it was easy to get excited about their holiday show. She explained, "It's a radio play, complete with live foley sound effects. It's going to be a really exciting intersection of live performance and sound, handmade and live, right before the audience."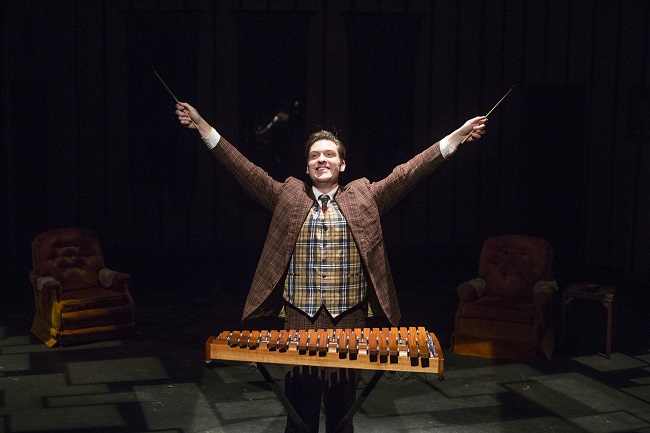 Photo Credit Wesley Hitt
The excitement continues in January when they'll stage "The Humans," a Pulitzer finalist and a 2016 Tony Award Winning play. This production will be the very first since the Broadway run. Following that production comes "Vietgone," a play that takes place at Fort Chaffee, and is written by native Arkansan Qui Nguyen.
In addition to their productions, TheatreSquared is building a state of the art theatre complex. This 50,000 square-foot complex will be a cultural landmark for North Arkansas, providing two theatres, a café, production workshops, and artists' apartments. This building is being designed by the same architects who worked on the National Theatre in London.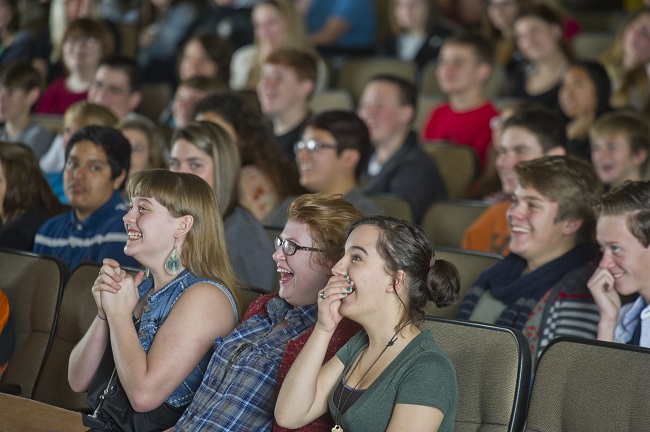 Photo Credit Wesley Hitt
Their Lights Up! initiative is equally impressive given their commitment to providing affordable tickets for the community. Lights Up! provides free, $5, and $10 tickets to help audience members of all backgrounds attend performances. For more information on this program, click here. In addition to providing affordable tickets, they also provide educational opportunities through Kids Club Classes, summer camps, adult classes, playwright workshops, performances in schools, and Team Improv Workshops for businesses.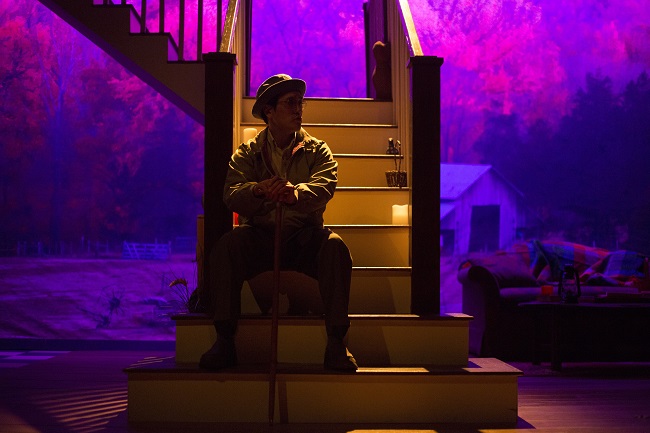 Ticket prices for "It's a Wonderful Life" range from $17 to $47, with performances Wednesday – Friday at 7:30, and Saturday – Sunday at 2 p.m. and 7 p.m. This theatre company is yet another facet that makes living in Arkansas great. We can live in the mountains and enjoy the solitude of rural living, while also having great access to professional stage performances. So, this holiday season, take your loved ones and your stage loving Ozark kids to see a performance at TheatreSquared, or any of their other great productions throughout the year. To learn more about their organization, visit them at https://www.theatre2.org/.