Megaphone Summit brings some of the biggest names in social media to Arkansas plus some of the most knowledgable and well-respected Arkansas experts in blogging, social media, branding and influencer work. August 4-5, Fayetteville, AR.
Six years ago, I attended my first "blogger conference", the Arkansas Women Bloggers University (AWBU), and it changed the trajectory of my career. In fact, it literally changed my life. In 2016, the event was rebranded, and the name is now Megaphone Summit to embrace changes in the industry, and the growing range of platforms influencers are using to promote brands and engage communities.
When I met the group of women who would eventually include some of my dearest friends, I wasn't sure writing for a living was a feasible choice. Today, the fact that more people don't do this work astonishes me. So if you are considering jumping into the world of online influencer work (or if you've been doing the work but need some support), or are a brand or agency who works with influencers, let me share some reasons why attending the Megaphone Summit is a great place to start, or re-commit.
#1. Speaker Talent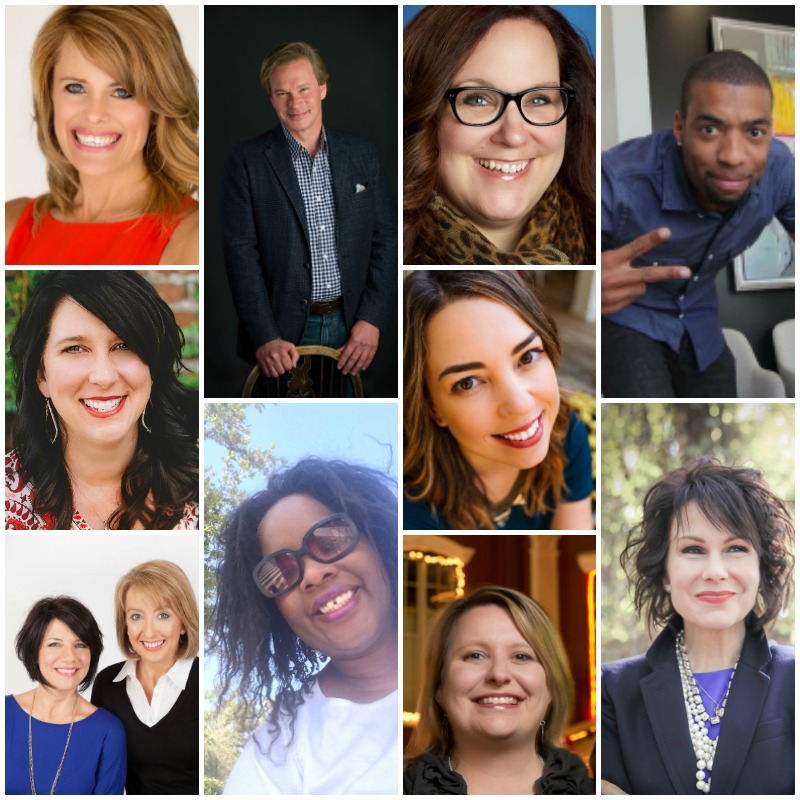 If you're just dipping your toes in, you may not recognize all the names on the list of speakers posted on the Summit website. But a quick glance at their profiles and online presence will prove that these are folks who have something to share you'll be interested in hearing. There are names that are familiar nationally, and plenty of local talent who know exactly where you are (wherever that might be) and can help you get to where you want to go.
#2. 101 is A-OK
We all start somewhere. It's okay if you don't know the difference between Blogspot and WordPress, and aren't sure how to format a photo for the web, and what, exactly, is SEO?? You'll be able to ask questions without feeling like a noob.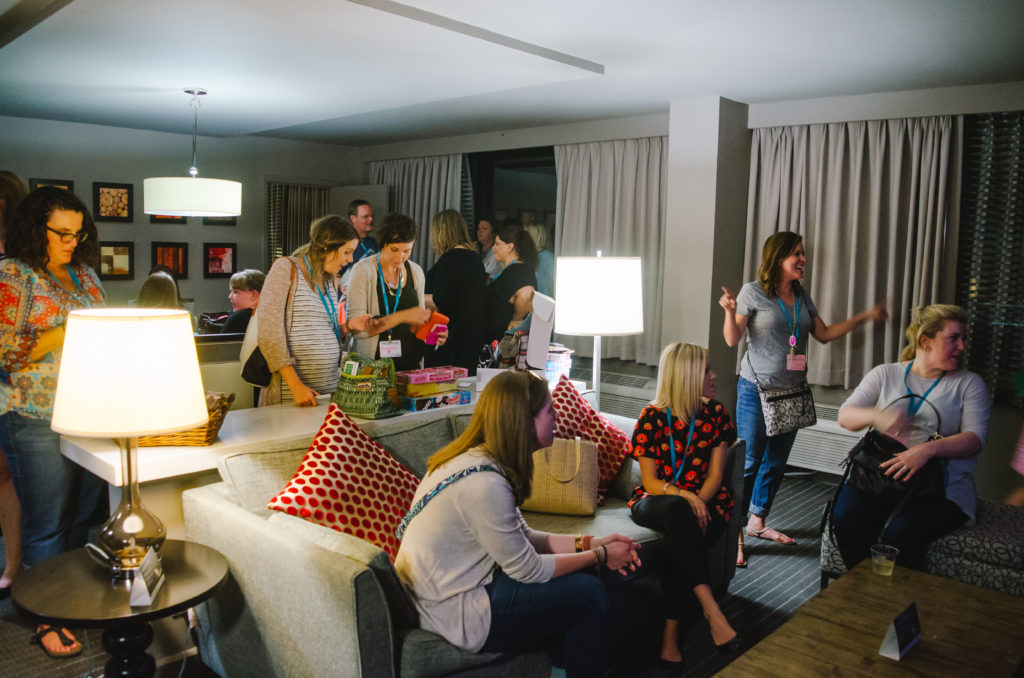 #3. Community, Community, and More Community
Look, we're in the south. It's implied that a social influencer gathering here is going to be a pretty friendly couple of days. As I said, some of the women I met at my first conference of this group have become some of my closest friends. This community has directed paying writing gigs my way, supported me when I was mired down with self-doubt, and celebrated my successes – all the things a great community should do. As soon as Megaphone Summit organizer, Stephanie Buckley (@theparkwife) welcomes you on Friday morning, you'll feel like you're right where you should be.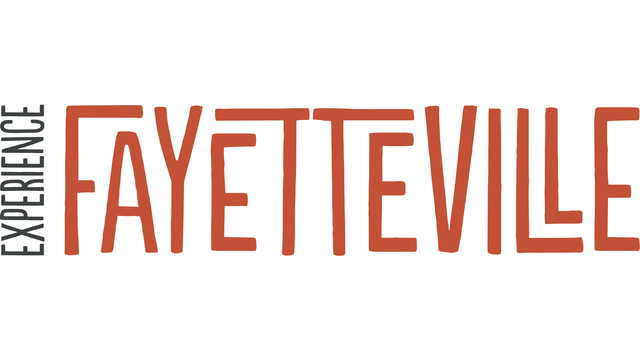 #4. Fayetteville, Arkansas Puts the Fun in "Funky"
Fayetteville was recently voted one of the Top 10 Places to Live by U.S. News & World Report. But visiting this college town is probably even more fun than living here. The Summit will be held at the Fayetteville Town Center, located on the historic downtown Fayetteville square. The area boasts a healthy number of locally-owned restaurants and shops for a little souvenir-hunting, but the highlight of the weekend is the Fayetteville Farmer's Market, which takes over the square each Saturday from 7:00 a.m. to 2:00 p.m. Part social event, part grocery-shopping, part people-watching, the market, founded in 1973, will provide plenty of opportunities for influencers to practice their new-found social influencer skills by taking beautiful photos and collecting stories to share to their channels.
#5. Bona Fide Bargain
There are a lot of blogger and social influencer conferences out there. There is also a lot of money required to attend some of them. The Megaphone Summit is doing things a little differently, because they want to help influencers grow their business without refinancing their house. You've already seen the list of talent on the speaker list, and registration is only $350.00 for the full conference, with a half-price option for those attending just one day.
Lodging in Fayetteville runs the gamut from "treat yo-self" accommodations, to budget-priced hotels, to home rentals that could be shared by several attendees. The official hotel for the conference is The Chancellor Hotel and they are giving a great rate for attendees, book here. If you live within driving distance, there's a parking garage under the Town Center for convenient access to the Summit.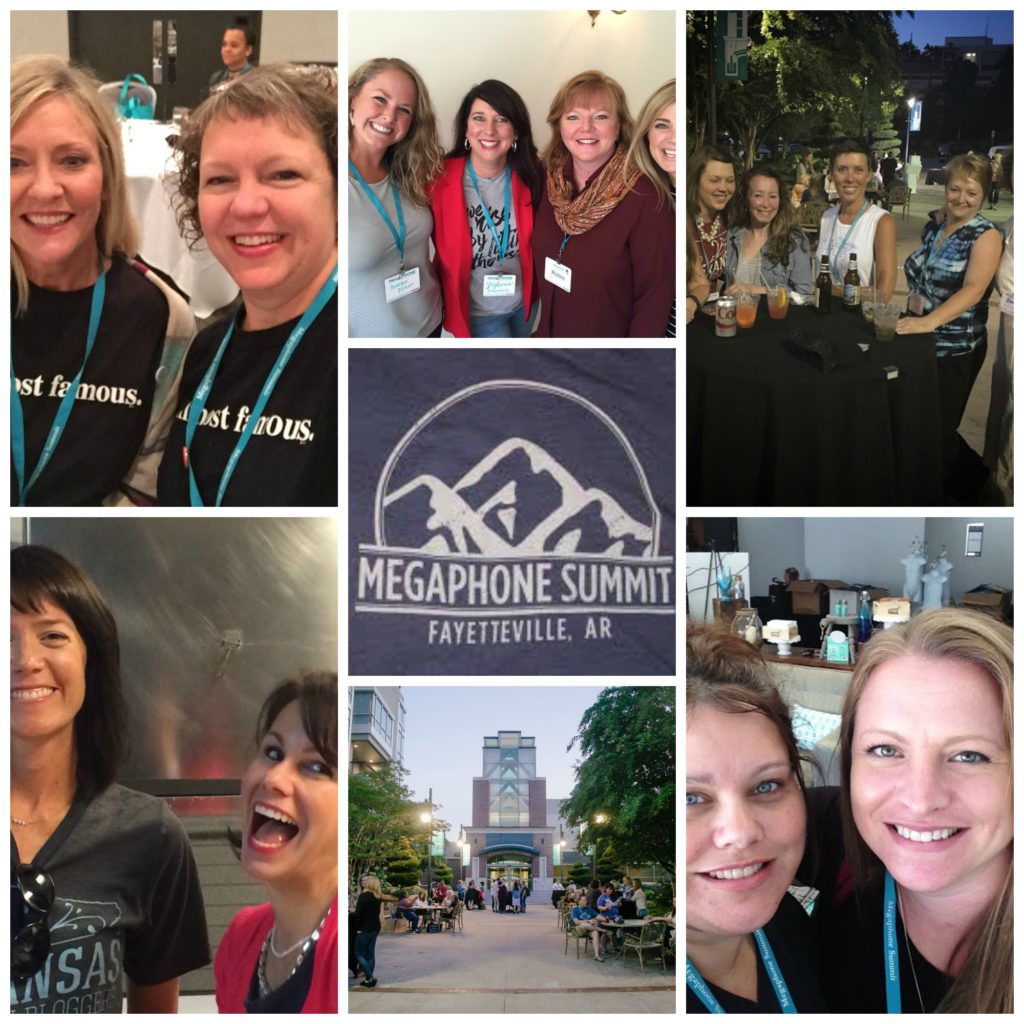 #6. You'll Leave Ready to Work
Whether you are just starting out or looking for some fresh ideas and perspectives to help you recommit to your platforms, you'll find all you need at the Megaphone Summit. You'll want to make sure to carry a notebook with you to meals, because as you visit with other attendees about their own creative slumps, or what has worked for them in the past, you'll discover inspiration and fixes that you hadn't thought of. You'll also get a taste of that Community I mentioned before – the one where your successes are celebrated and challenges are supported. Don't forget your business cards!!
#7. You'll Go Home (*snif*) or Back to Work, But You Won't Be Alone
After the conference (or, more likely, during) you'll connect online with everyone you were able to visit with during your sessions, at lunch and dinner, and while you were sight-seeing around the Fayetteville square. There are also opportunities to become an official part of the online influencer community of mostly women, but also men, in The Women Bloggers. They support one another through Facebook pages, regular emails, Twitter shares, and face-to-face meetups in some areas.
After the excitement of the learning and connecting in person is over, you'll be amazed how many notes-to-self you have written down, business cards you have stuffed in your purse, and how many great memories and connections you made.
But that's my story – come see what you can be inspired by, and maybe a couple of days at the Megaphone Summit will change your life.
Megaphone Summit, August 4-5, 2017
The Town Center, Fayetteville, Arkansas
Register here.
Full Schedule.
Brands interested in sponsorship opportunities, email stephanie@thewomenbloggers.com