The people of Arkansas truly make this a wonderful place to live. Get out and enjoy all the things this weekend planned by these people who want to show you a part of their world.
From Pine Bluff hosting a FREE, hands-on family afternoon at the arts & science center to people bringing in their personal collections to the Shiloh Museum of Arkansas History in Springdale to share with the public for the day to a fun social event for folks who love to cycle put on by the Arkansas Bicycle Club. And, let's not forget the brides, coins, and horses! The people of Arkansas truly know how to bring people together and enjoy life. Cheers to the weekend!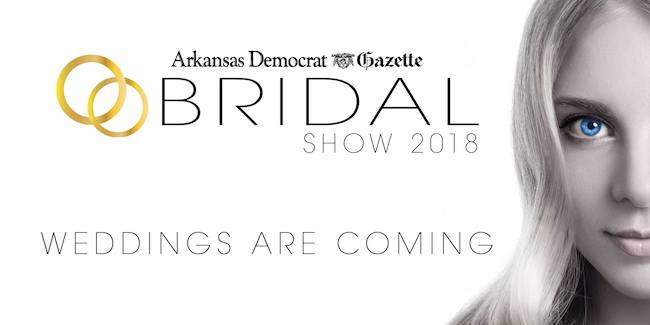 Arkansas Democrat-Gazette Bridal Show
The show features reputable sponsors and vendors that are ready to help you save time and money while enjoying a day with your family and friends. You will be able to make connections, be inspired, collect ideas and plan your ultimate wedding. If you're looking for the ultimate Bridal Show experience, then the Very Important Bride ticket is perfect. It includes tons of perks and exclusive access to the show sponsors to plan your special day, including our VIB & Sponsor Mixer at Albert Pike Masonic Center. The mixer will feature signature cocktails, entertainment, prizes and lots of one-on-one time with sponsors.
Venue: Statehouse Convention Center
Date: Jan. 14
Time: 12:30 p.m.- 5 p.m.
Admission: Varies
Contact: 501-378-3807 (Elizabeth Pannell)
Facebook Event Page: Click Here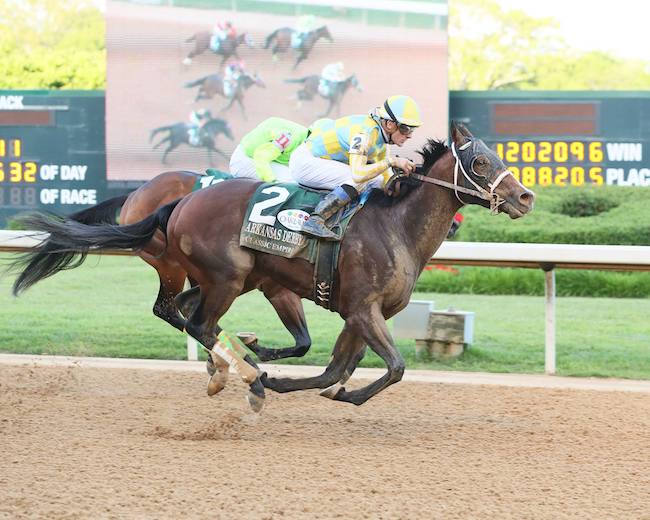 114th Annual Live Racing at Oaklawn (Hot Springs)
It's back! The 2018 live racing season at Oaklawn begins this Friday. Located in Hot Springs National Park, Arkansas, Oaklawn Racing & Gaming has been one of the premiere Thoroughbred racetracks in the country since 1904, best known as home of the $1 million Arkansas Derby. Grab some friends and head out for opening weekend!
Venue: Oaklawn Racing and Gaming
Date: Jan. 12 – Jan. 15 (Jan. 12 is opening day of the season)
Time: Gates open at 11 a.m. (Click here for reservations)
Admission: Varies
Contact: Click Here
52nd Annual Tri-Lakes Coin Show
Are you a coin lover? For the 52nd consecutive year, the Tri-Lakes Coin Show will be hosted by the Tri-Lakes Coin Club in beautiful Hot Springs National Park. Come and see all the incredible coins, paper money, stamps, and cards that will be in on display, and for sale. It's free to get in, and open to the public. We will also have free hourly drawings for door prizes! Come check out the oldest and largest coin show in the state of Arkansas!
Venue: Hot Springs Convention Center
Date; Jan. 12- Jan. 14
Time: 2 p.m.- 4 p.m.
Admission: Free
Contact: 501-617-3729

Mountain View B&B Ride
Join the Arkansas Bicycle blog for a 40-mile ride to Mountain View and stay at a bed-and-breakfast! The ride will leave from the Narrows at Greers Ferry Lake and go to Prim for lunch and on to Mountain View on low traffic roads, for 40 hilly miles total each way. There will be sag support for your gear. Lodging will be at the Wildflower B&B. Please join Arkansas Bicycle Club and register for this event if you plan to go.
Venue: Narrows Recreation Area
Date: Jan. 13- Jan. 14
Time: 9:30 a.m. (start time)
Admission: Varies (Free for Members)
Website: Click Here
Contact Person: Jim Britt 501-912-1449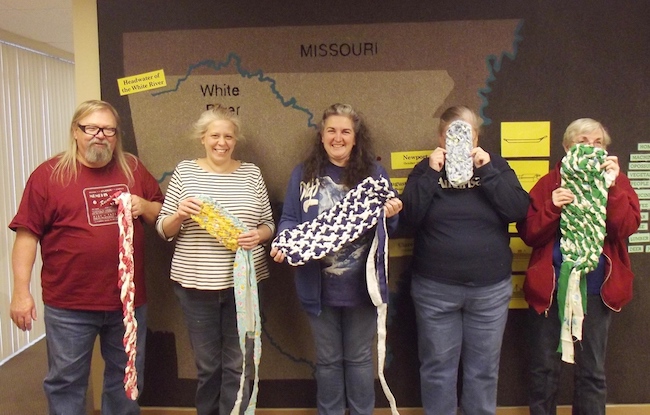 Rag Rug Workshop (Des Arc)
The art of making rugs from scraps of old fabric has been handed down for generations. Become part of this tradition and learn a new skill as you weave a no-sew rag rug.
Venue: White River Museum
Date: Jan. 13
Time: 10 a.m.
Admission: $10
Contact: 870-256-3711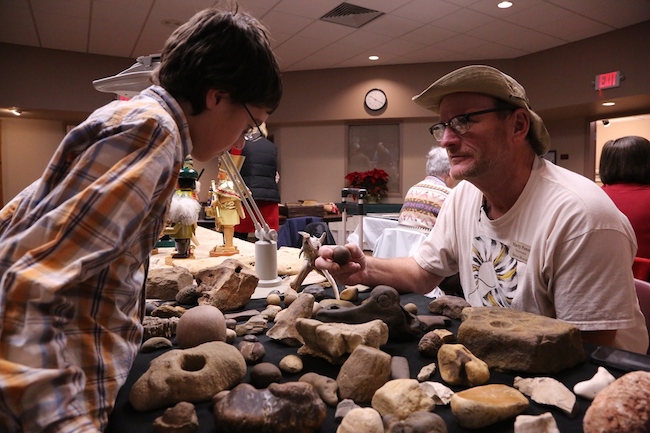 Cabin Fever Reliever (Springdale)
Head to the Shiloh Museum for their annual open house featuring displays by local collectors and visit with them about their treasures!
Venue: Shiloh Museum of Ozark History
Date: Jan. 13
Time: 10 a.m.- 2 p.m.
Admission: Free
Contact: Click Here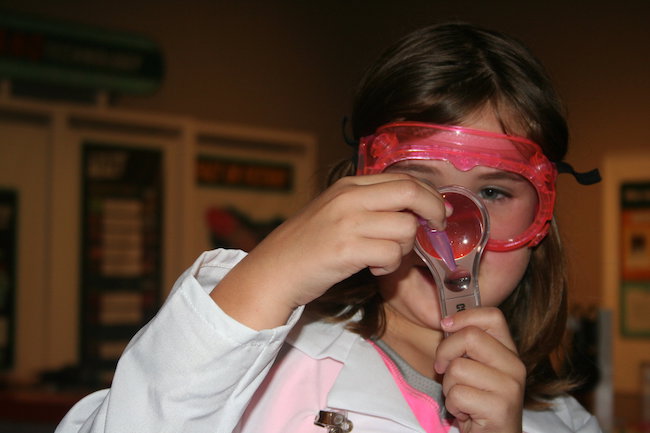 Second Saturday Family Fun Day: Creative Construction Zone (Pine Bluff)
This program offers monthly hands-on arts and science activities in which visitors create art, complete science projects, or perform dance, music, or theater. Activities complement current art or science exhibitions. Activities are free and led by visiting artists, local art educators, and ASC staff.
Venue: Arts & Science Center
Date: Jan. 13
Time: 1 p.m.- 3 p.m.
Admission: Free
Contact: Click Here

Women's Living Expo (Springdale)
For one weekend in January thousands of women come together for a day of fun and entertainment, of community and connection at this "what women want," event. This event hosts regional and local companies with the very best in shopping, fashion, food, entertainment cosmetics, jewelry, travel, financial planning and offer enter to win contests and lots of free goodies. It's a weekend of food, fashion and Fun! $2 off admission coupons available at participating Harps stores.
Venue: The Jones Center (922 East Emma Ave)
Date: Jan. 13 and Jan. 14
Time: 10 a.m.- 6 p.m.
Admission: $7, $5 with a discount coupon, ages 8 and under free
Contact: Click Here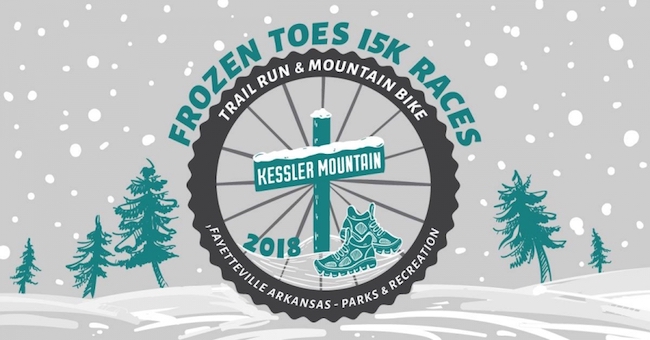 Arkansas Road Races
Running is a sport for all ages! There is a race for everyone. Check out this list of races happening in Arkansas this weekend.
Frozen Toes Trail 15k ( Fayetteville)
Click Here for Event Information
Chilly Cheeks 10k (Camden)
Click Here for Entry Form
Western Arkansas Ballet Tutu 5k & 1/4 Marathon (Fort Smith)
Click Here for Event Information
Click Here for the Arkansas race calendar and sign up for one of these!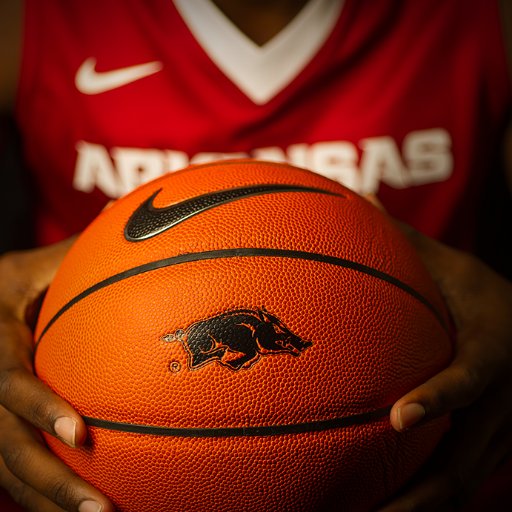 Arkansas Razorback Basketball
Razorbacks vs. Missouri
Venue: Bud Walton Arena
Date: Jan. 13
Time: 5 p.m.