The natural state does not disappoint yet again this weekend with a variety of things to do for all ages and interests. Whether you are looking for some old-fashioned family fun or a more adult setting, the towns of Arkansas have something to offer you! Are you in the mood for a scary play or a soup tasting from local restaurants?  How about a foliage tour to view the trees of Arkansas that have started showing their beautiful colors? And, of course, there are always great shopping events going on and yes, there is football. Cheers to the weekend!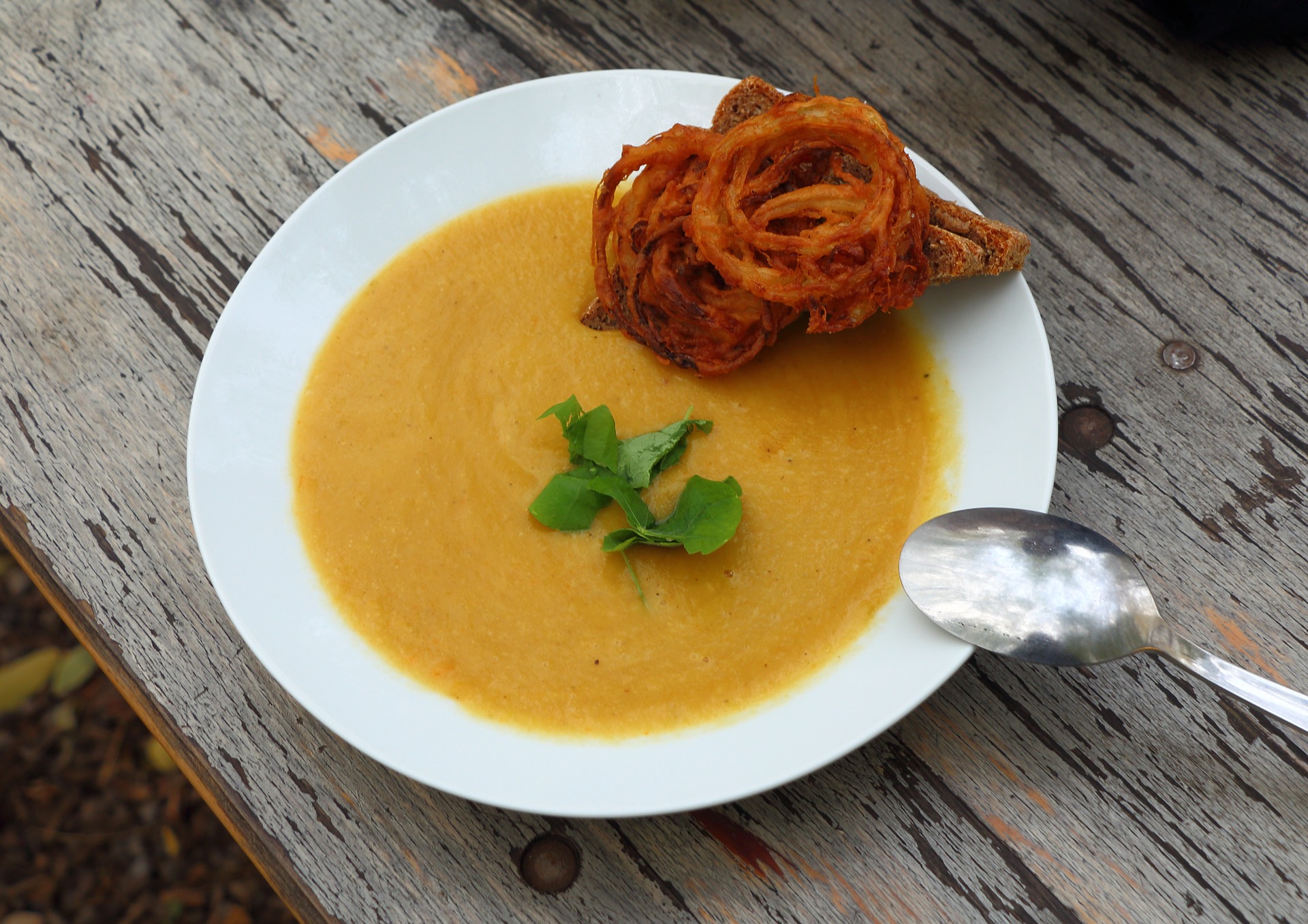 Souper Sunday- Jonesboro
The 8th Annual Souper Sunday is an event you don't want to miss! Participants will taste different soups from a number of local restaurants and vote for their favorites. The winning restaurant will receive the coveted ladle trophy and bragging rights for the year. A silent auction will also be taking place.
Venue: Hilton Garden Inn (Jonesboro)
Nov. 6
10:30 a.m.- 2:30 p.m.
Tickets: $10 (Children under 5 get in free)
Contact: 870-203-9898

Blood Wedding- Play at Ouachita Baptist University- Arkadelphia
The play is a tragedy focusing on a woman and the two men who love her. The play examines the societal norms that keep her from being with the man she loves. The power of desire is explored as the play unveils the consequences of gender roles and isolation. This play may not be suitable of children under the age of 13.
Venue: Ouachita Baptist University
Arkadelphia
Nov. 3-5
7:30 p.m.
Tickets: $10
Contact: https://www.obu.edu/boxoffice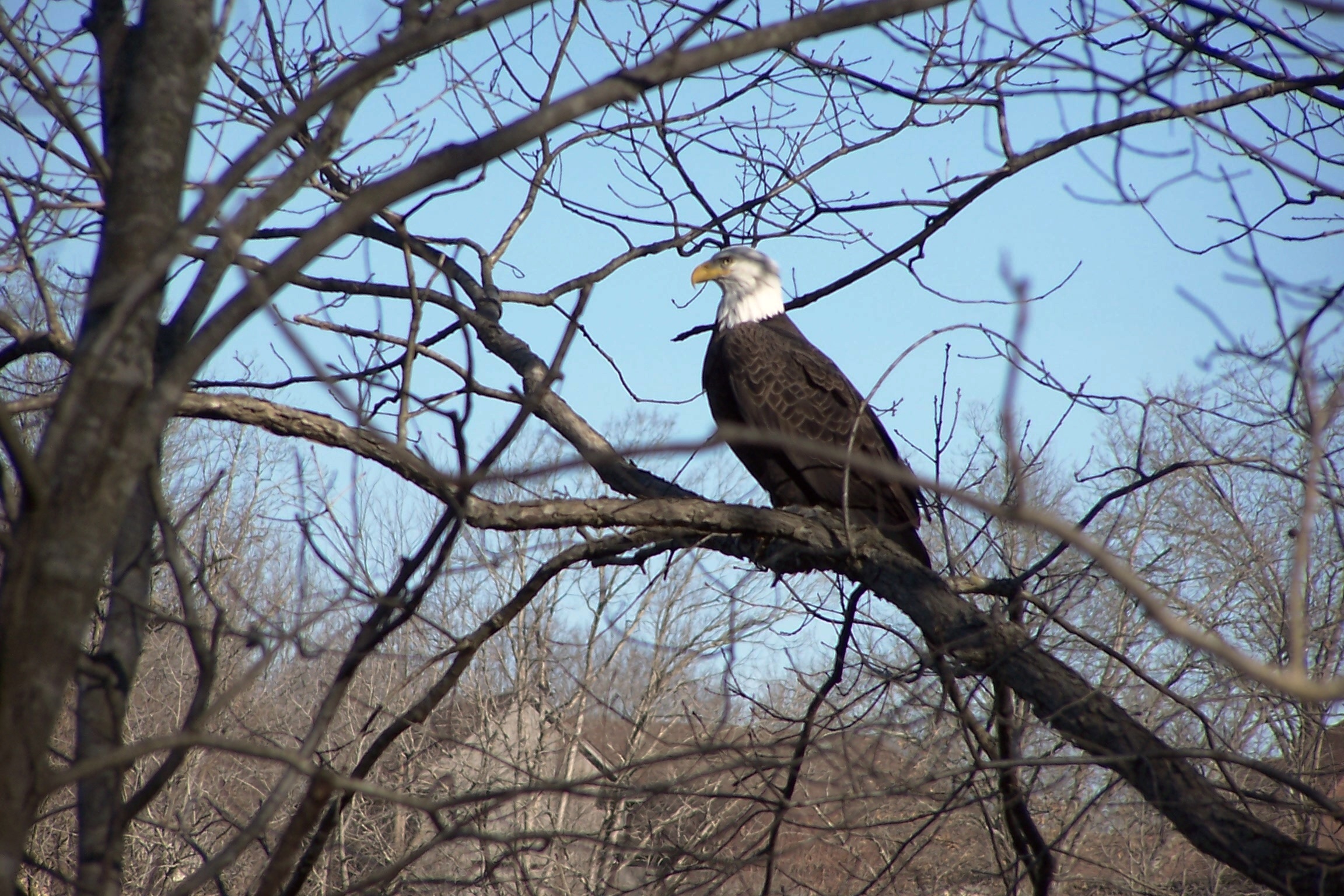 Eagle Tour– Russellville
Lake Dardanelle State Park is proud to offer free winter lake cruises for the best chance of seeing our national symbol, the American Bald Eagle. Many other spectacular birds will be in the area for viewing including American White Pelicans, ducks and Snow Geese. In an effort to accommodate as many people as possible for the tours, they will take reservations this year. You will need to call the visitor center to reserve your seat. Also, in case of inclement weather, call one hour before tour time for possible cancellations.
Venue: Lake Dardanelle State Park (Russellville)
Weigh-In Pavilion
Nov. 3
5 p.m.-6 p.m.
Admission: Free
Contact: 479-967-5516

Glitz and Garland- Benton
A spectacular shopping event that  features specialty shopping in one location. Vendors from around the region offer holiday items, clothing, jewelry, home décor, gourmet food, children's items, accessories and much more.
Venue: Benton Event Center
Saturday, Nov. 4, 10 a.m.-8 p.m.
Sunday, Nov. 5, 9 a.m.-6 p.m.
Admission: $5
Contact: http://bentonchamber.com

Klassy Kruzers 27th Annual Fun Run- Crossett
Come check out the best car show for all pre-1973 vehicles, classics and street rods.
Venue: America's Best Value Inn 1400 Martin Luther Kind, Jr. Dr. Crossett, AR
Admission: Free
Contact: 870-364-9490

Hands-On Botany and Taxonomy Workshop- Hot Springs
Plant physiologist and Hendrix College Botany professor Joyce Hardin presents a hands-on class covering basic botany and plant taxonomy. Participants will receive a copy of Trees of Arkansas by Moore & Sundell. Reservations Required.
Venue: Garvan Woodland Gardens
Admission; $20 for members, $35 for non-members
Contact: http://www.garvangardens.org

ComiCon-Way- Conway
Arkansas' premier comic, sci-fi, anime and gaming convention that is literacy based. The convention's goal is to bring back the appreciation of the art, entertainment and benefits of comics, graphic novels and gaming in literacy. While gaming, comics, and graphic novels have become very popular among children and young adults, the general public frowns upon them as "true reading material." ComiCon-way strives to bring the focus back to their true origins, the literature, by focusing on the writers, artist and creators themselves.
Venue: Conway Expo and Event Center
Nov. 3- Nov. 5
Admission $5 for the weekend and $3 for Sunday only. Children under 12 free
Contact: https://www.comiconway.com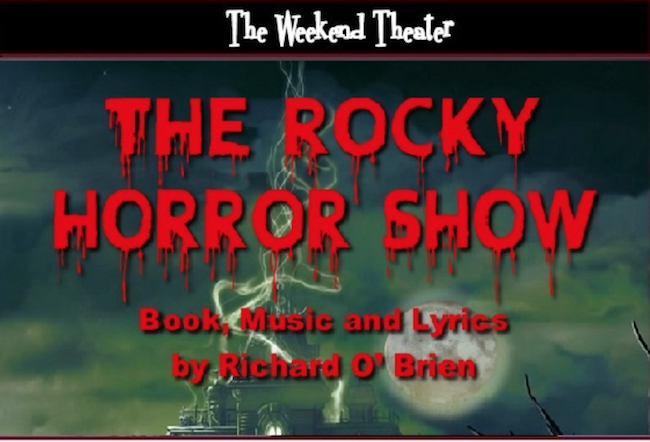 The Rocky Horror Picture Show- Little Rock
For mature audiences only, the musical tells of a newly engaged couple getting caught in a storm and coming to the home of a mad cross-dresser scientist unveiling his new creation – a physically perfect muscle man named Rocky Horror. On Saturday, Nov. 4, there will be an additional performance at midnight.
Venue: The Weekend Theater
1001 W 7th St.
Little Rock, AR 72201
Nov. 3, 4th and fifth
Admission: $20 Adults, $16 Students & Seniors
Contact: http://weekendtheater.org/the-rocky-horror-show/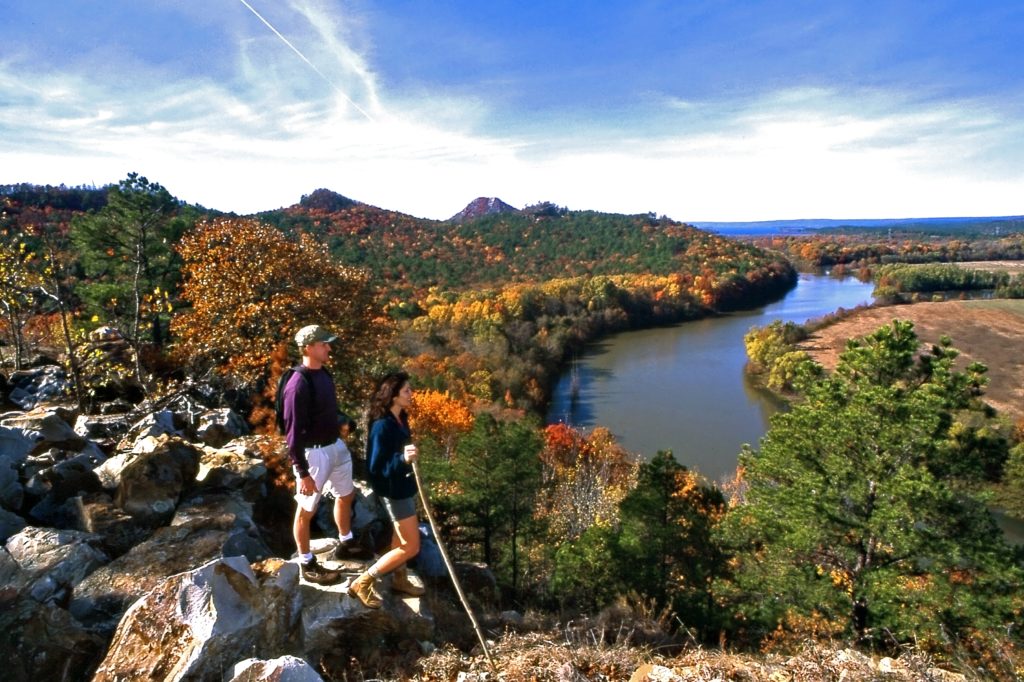 Fall Foliage Lake Cruise- Little Rock
Experience the beauty of a tree rainbow along the shores of nearby Lake Maumelle. Join a park interpreter for a guided tour of these amazing colors. Don't forget your camera—you won't want to miss the amazing foliage of the Ouachita Mountains. Advance payment and registration required.
Venue: Pinnacle Mountain State Park- Jolly Rogers Marina
Admission: $15 adults, $8 children ages 6-12
Contact: 501-868-5806

Battle of the Bands- DANCE OFF- Pine Bluff
Mr. Mac's Battle of the Bands and Reunion Fest brings some of the best dance teams in the South to compete which include the Southern Shimmerettes of Pine Bluff, Fearless Dance Company from Dallas and Divas of Dance, Lake Charles, Louisiana with a special performance from Pine Bluff's Kappa League!
Venue: Convention Center – Pine Bluff, AR
Admission: $5 advance/ $10 at the door
Time: Doors open at 4:30 p.m., Event Starts at 6 p.m.
Contact: 870-872-1349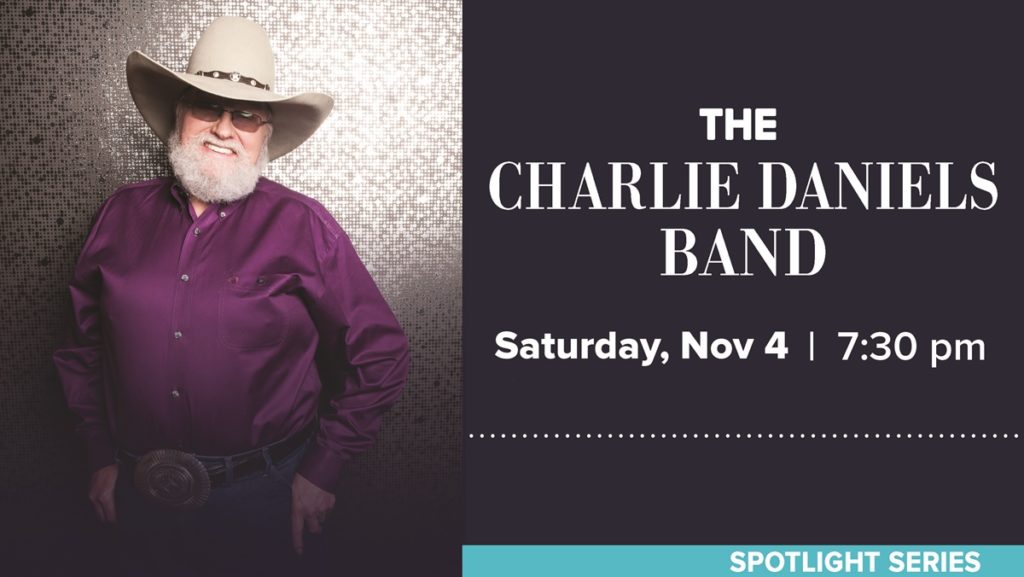 Charlie Daniels Band- Forrest City
From his Dove Award-winning gospel albums to his genre-defining Southern rock anthems and his CMA Award-winning country hits, few artists have left a more indelible mark on America's musical landscape than Charlie Daniels. An outspoken patriot, beloved mentor to young artists, and still a road warrior at age 80, Charlie has parlayed his passion for music into a multi-platinum career and a platform to support the military, underprivileged children and others in need.
Venue: East Arkansas Community College Fine Arts Center
Nov. 4
7:30 p.m.
Admission: $39 – Purchase Tickets from website
Contact: https://www.eacc.edu/pages?id=198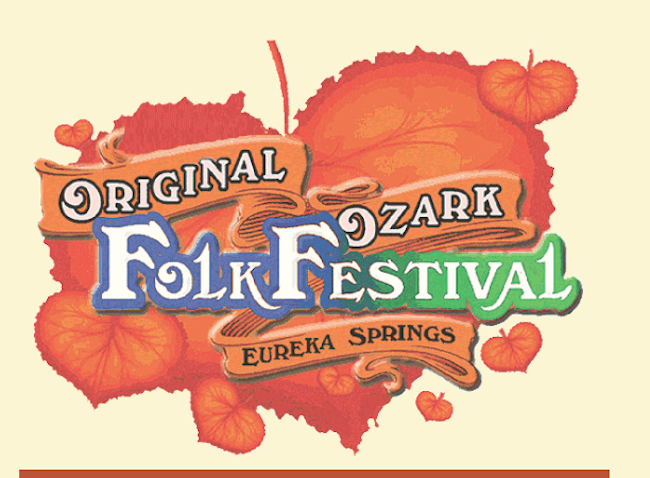 Ozark Folk Festival- Eureka Springs
The Original Ozark Folk Festival is America's longest continuously running folk festival! There will be several events over the weekend. Some will be free and some will require tickets. Click the link for all the details.
Nov. 3-5
Contact and Schedule: http://ozarkfolkfestival.com/schedule/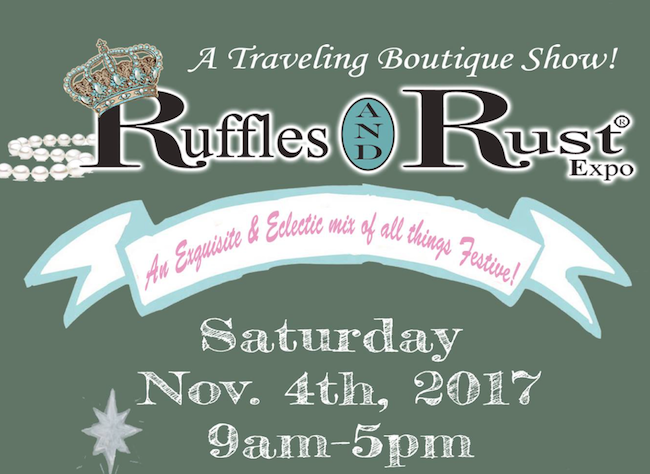 Ruffles and Rust Expo- Bentonville
If it Rusty, Sparkly, Funky, Yummy and One of a Kind, you will find it at the Ruffles and Rust show!!!It's more than shopping, it's an event!
Venue: Benton County Fairgrounds
Nov. 4, 9 a.m.- 5 p.m.
Admission: $5 (12 and under free)
Contact: https://www.rufflesandrustexpo.com/arkansas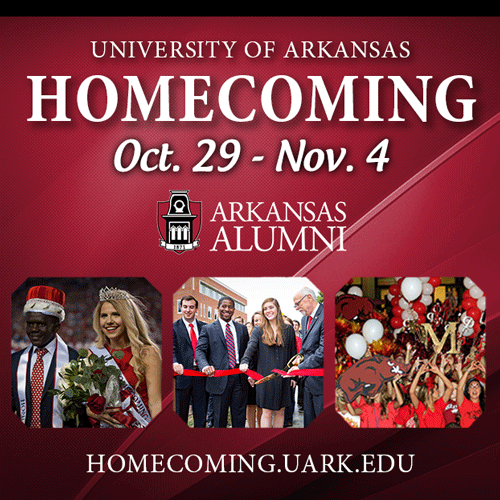 Razorback Homecoming
Arkansas' Homecoming game against Coastal Carolina will kick off at 3 p.m. CT on the SEC Network Alternate channel.
Nov. 4
Razorbacks vs. Coastal Carolina
3 p.m.
Donald W. Reynolds Razorback Stadium