The last full weekend in February means postseason basketball for Arkansas high school players. There are several locations in the state for you to be able to grab some popcorn, enjoy a game and cheer on the athletes! If sports aren't your preference, then no worries! There are plenty of other things to do. Former Negro Baseball League player, Dennis Biddle will be speaking in Pocahontas, there will be a home and garden show in Sherwood, the Crossroad Festival in Pine Bluff and much more! We hope you are staying dry and enjoy the weekend!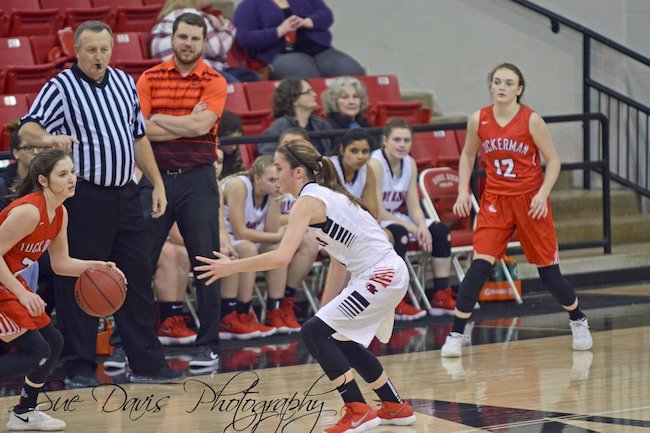 Photo courtesy of Sue Davis photography.
Arkansas High School Basketball- Post Season Regional Tournament
It's that time of year where high school basketball teams in the 1A-4A classification are competing to make it to the State Tournament. If you can make it to one of these gyms this weekend, you will not be disappointed. Grab some popcorn and a coke from the concession stand and enjoy watching each team as they try to extend their season one game at a time.
Regional Tournament Dates: February 21st- February 24th
Regional Tournament Locations:
1A Regional Tournaments- Alpena, Armorel, West Side- Greers Ferry, Dierks, Hampton
2A Regional Tournaments- Marked Tree, Magazine, Poyen
3A Regional Tournaments- Two Rivers, Rose Bud, Melbourne, Fordyce
4A Regional Tournaments- Berryville, Monticello, Lonoke
For brackets- CLICK HERE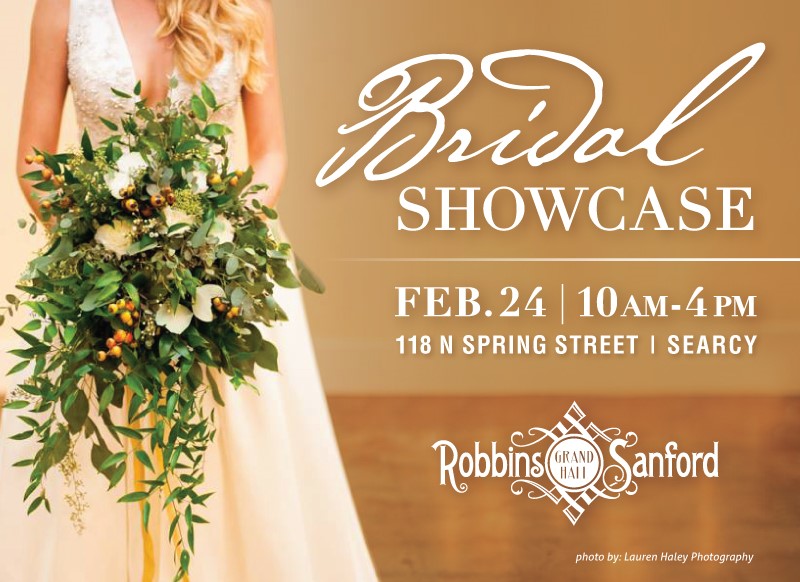 Bridal Showcase (Searcy)
Make plans to attend the 2018 Robbins Sanford Bridal Showcase in beautiful downtown Searcy. The Showcase will feature the gorgeous historical Robbins Sanford Grand Hall venue as well as key event partners and vendors. Brides and Grooms will be able to experience an assortment of services and products to make their special day an event that will never be forgotten with vendors that span honeymoon travel, to hair and makeup and everything in between. Plus, attendees can WIN $1,000 off their booking fee by pre-registering here. If you are looking for a wedding or reception venue in the central Arkansas area, this is a must-attend event.
Venue: Robbins Sanford Grand Hall
Date: February 24th
Time: 10:00 a.m.- 4:00 p.m.
Admission: FREE
Contact: Click Here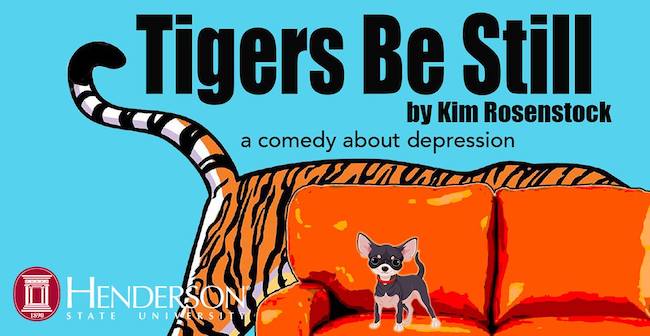 Tigers Be Still (Arkadelphia)
Henderson State University puts on a performance of "Tigers Be Still" by Kim Rosenstock. This play is a comedy that follows the misadventures of Sherry Wickman, a young woman who has recently earned her master's degree in art therapy only to find herself moving back home with her family, sending out countless résumés and waiting for the job offer that never comes. Unemployed and overwhelmed, Sherry retreats to her childhood bed and remains there until an unexpected employment opportunity gives her a renewed sense of purpose and hope. Now, if only her mother would come downstairs, her sister would get off the couch, her very first therapy patient would do just one of his take-home assignments, her new boss would leave his gun at home and someone would catch the tiger that escaped from the local zoo, everything would be just perfect.
Venue: Arkansas Studio Hall (Henderson State University)
Date: February 22nd- February 26th
Time: Varies
Admission: $10
Contact: Click Here or call 870-230-5291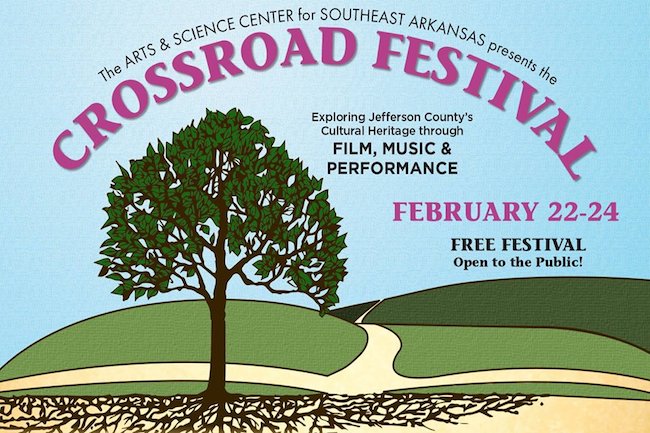 Crossroad Festival: Exploring Jefferson County's Cultural Heritage (Pine Bluff)
The Crossroad Festival is a three-day event exploring the region's French, Quapaw Indian and African American cultural heritage from its historic roots to contemporary iterations through the interpretive lens of film, music, dance and living history. The festival is supported in part by a major grant from the Arkansas Humanities Council and National Endowment for the Humanities.
Venue: Arts & Science Center for Southeast Arkansas
Date: February 22nd- February 24th
Time: 10:00 a.m.- 5:00 p.m.
Admission: Free
Contact: Click Here or call 870-536-3375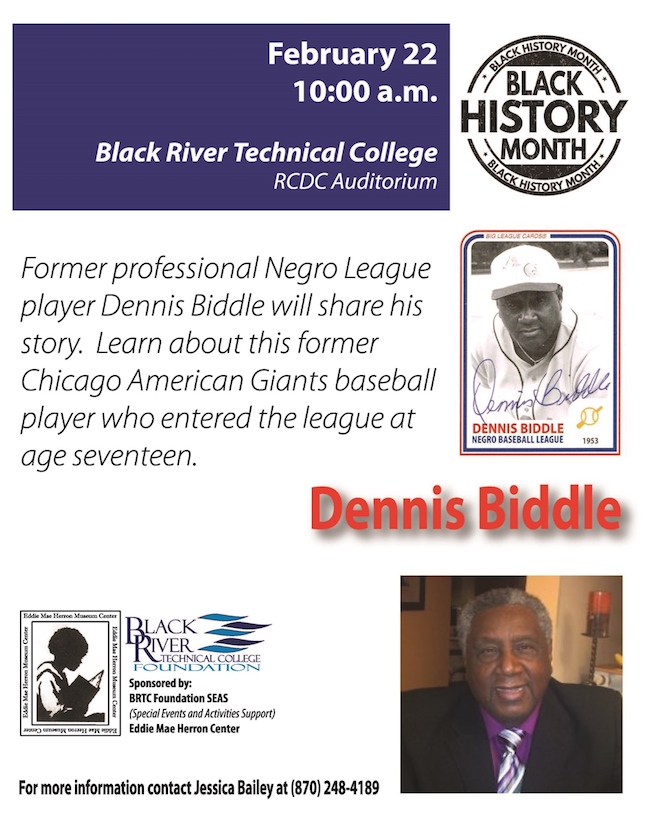 Dennis Biddle To Speak At Black River Technical College (Pocahontas)
For Black History Month, BRTC is partnering with the Eddie Mae Herron Center to have Arkansas native Dennis Biddle speak about his life and time as the youngest player in the Negro Baseball League as a 17-year-old pitcher for the Chicago American Giants.
Venue: Randolph County Development Center
Date: February 22nd
Time: 10:00 a.m.- 11:00 a.m.
Admission: Free
Contact: Click Here or call 870-248-4189

Sherwood Home & Garden Show (Sherwood)
Visit with hundreds of professionals on hand from the home & garden industry to answer your questions. Find everything imaginable for your home, inside and out.
Talk to experts about generators, fencing, residential gates, real estate services, garage doors, lawn care equipment, pest control services, energy saving services, outdoor kitchen, windows, flooring and much more!
Free face painting on Saturday for the kids.
Venue: Sherwood Forest Community Center ( 1111 W Maryland Ave)
Date: February 23rd- February 24th
Time: 9:00 a.m. – 5:00 p.m.
Admission: $5 admission for adults, kids under 12 get in free
Contact: Click Here or call 501-362-0903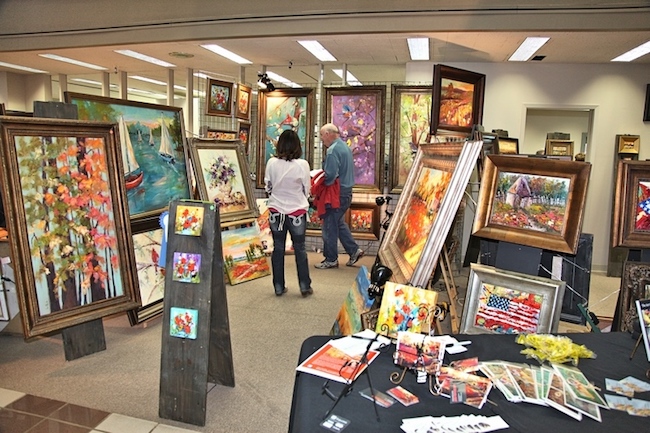 10th Annual Delta Visual Arts Show (Newport)
The Blue Bridge Center for the Delta Arts features over 200 artists from a five-state area displaying and selling their incredible work. Artwork includes painting, photography, sculpture, jewelry, woodworking and much more. More than 30 authors now participate in the show as well.
Venue: Downtown Newport
Date: February 24th
Time: 10:00 a.m. – 6:00 p.m.
Admission: Free
Contact: 870-523-1009

16th Annual FHS DECA Fashion Show (Fayetteville)
The DECA chapter of Fayetteville High School is local chapter of an international organization of marketing and business students who are hosting the 16th annual DECA fashion show and silent auction. Models will be supporting local businesses from the Fayetteville community exhibiting the latest from Mr. Tux, Tesori's, Impressions, David's Bridal, and E. Leigh's Boutique (just in time for prom). The funds raised will be used to help manage our club and keep it running for yet another year.
Venue: Fayetteville High School Performing Arts Center
Date: February 22nd
Time: 6:30 p.m.- 8:00 p.m.
Admission: Advance: $5 for students, $10 for adults. At-the-show: $10 for students, $15 for adults.
Contact: 479-444-3050
And, if you want to brave the wet weather: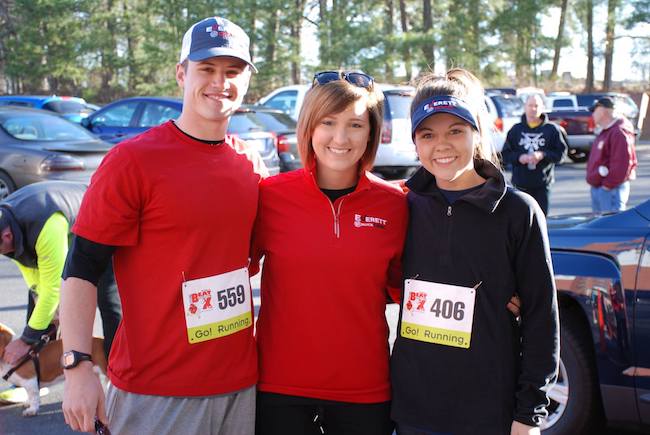 Saline 5k Run/Walk to Support Cardiac Health in Saline County (Benton)
 The Saline Memorial Health Foundation and Everett Buick GMC are making plans for the 10th annual The Beat Goes On 5K Run/Walk on Saturday, February 24. Proceeds from the event will help fund a Wellness Park at Saline Memorial Hospital and continue to support the fight against heart disease in Saline County. Participants can win prizes just for signing up. The Foundation is giving away 50 prizes (one each day) leading up to the race on February 24. Winners will be selected at random from the current list of registered participants, and they will have the opportunity to win Sony headphones, a Fitbit, speakers, gift certificates, new running shoes from Go!Running and more.The Beat Goes On 5K (3.1 miles) is a certified course, will start at SMH and will take participants through downtown Benton. This is a chip timed race.You don't have to be a runner to participate!
Venue: Saline Memorial Hospital
Date: February 24th
Time: 8:00 a.m.
Admission: Pre-registration is $20 or $25 the day of the event. Included in the registration fee is a long-sleeved race t-shirt.
Contact: Click Here to register or call 501-776-6746