Music takes center stage in Arkansas this weekend. Celtic, classic spirituals, Broadway tunes, bluegrass and folk, a cello concerto, and even a performance of the Tony-winning musical Cabaret. Add in some dancing, sports and a game dinner and you have a full weekend of fun Only in Arkansas.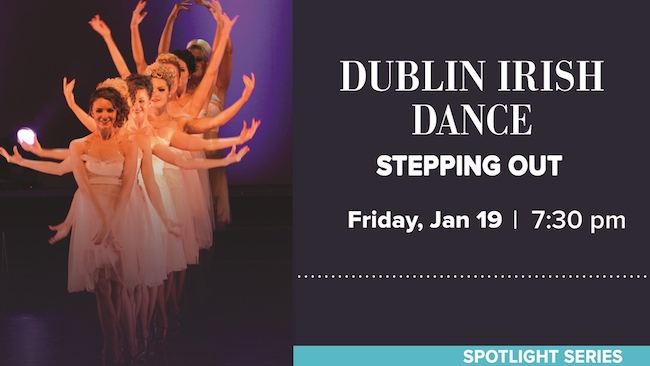 Dublin Irish Dance (Forrest City)
Follow the evolution of Celtic culture in Stepping Out, a high-energy extravaganza of sights and sounds presented by Dublin Irish Dance. These accomplished Irish step-dancers and musicians take the audience on a journey, exploring the history of the Celtic cultural experience through song and dance. Many of the artists in this ensemble have performed with popular acts like Riverdance, Michael Flatley's Lord of the Dance, and Celtic Woman. With the lightening-fast footwork of the step-dancers, the spirited melodies of an eight-member traditional Irish band, and the lovely sounds of their Irish vocalist, this performance is sure to amaze.
Venue: EACC Fine Arts Center
Date: Jan. 19
Time: 7:30 p.m.
Admission: $39
Contact and Tickets: Click Here

Romantic Echoes (Fort Smith)
The Fort Smith Symphony presents an evening of beautiful music, including one of the most sublime cello concertos of all time by Saint-Saens, featuring cellist Sang-Eun Lee. The program includes Bartok: Romanian Folk Dances Saint-Saens: Cello Concerto No. 1, op. 33 in A minor Schumann: Symphony No. 2, op. 61 in C major.
Venue: Arc Best Corporation Performing Arts Center
Date: Jan. 20
Time: 7:30 p.m.- 9:30 p.m.
Admission: Varies $40-$45 adults; $17-$22 students
Contact and Tickets: Click Here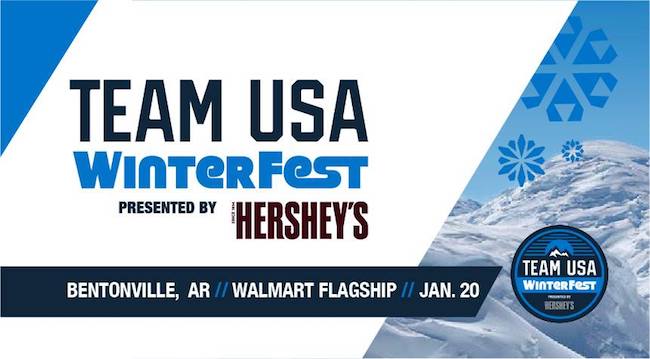 WinterFest Celebration (Bentonville)
The Team USA WinterFest tour presented by HERSHEY'S makes its stop at the Walmart flagship store.). Olympians Wallace Spearmon Jr (track and field) and Lauryn Williams (track and field) host a meet and greet with fans. The tour stop features a number of interactive elements, including a HERSHEY'S S'moresmobile, Bobsled Boomerang and Stage, along with OREO's Team USA Curling Challenge and the Social Media Truck.
Venue: Walmart Flagship (406 S Walton Blvd, Bentonville)
Date: Jan. 20
Time: 11 a.m.- 5 p.m.
Admission: FREE
Contact: Click Here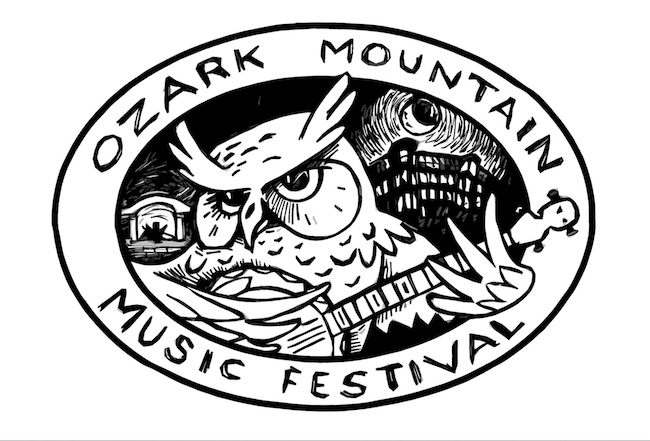 Ozark Mountain Music Festival (Eureka Springs)
The Ozark Mountain Music Festival is an Ozark Mountain fusion of Bluegrass, Folk and American Roots Music held annually at the Basin Park Hotel in Eureka Springs, Arkansas. With bands often celebrated at such major festivals as Wakarusa or Harvest Fest, the Basin Park Hotel has invited festival goers to come camp inside on a chilly January weekend with some hot music and great memories.
Venue: Basin Park Hotel
Date: Jan. 18- Jan. 21
Time: 1 p.m. – 11:45 p.m.
Admission: $55 for an all-access pass
Contact and Ticket Purchases: Click Here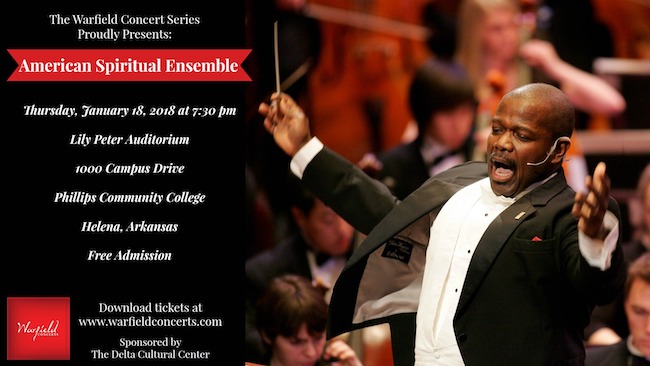 American Spiritual Ensemble (Helena)
The American Spiritual Ensemble is a critically-acclaimed professional group composed of some of the finest singers in the classical music world. The vocalists have thrilled audiences around the world with their dynamic renditions of classic spirituals and Broadway numbers.
Venue: Lily Peter Auditorium in the Fine Arts Center at Phillips Community College of the University of Arkansas
Date: Jan. 18
Time: 7:30 p.m.
Admission: Free
Contact and Tickets: Click Here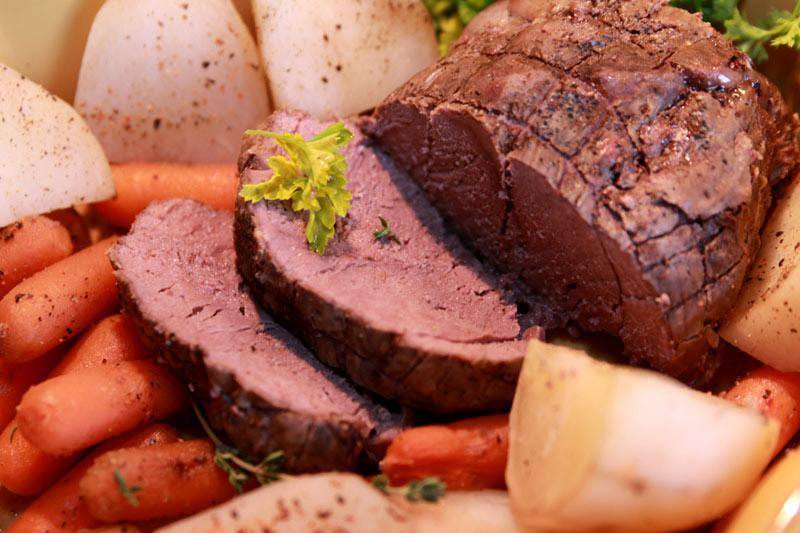 Wild and Tame Game Dinner (Jasper)
Just like mom used to cook! Entrées include elk, deer, rabbit, squirrel, chicken, beans, fried okra, cornmeal gravy, cornbread, blackberry cobbler.
Venue: Newton County Senior Center
Date: Jan. 19
Time: 5 p.m.- 7 p.m.
Admission: $15 adults, $7 kids
Contact: Tammy Casey 870-446-5531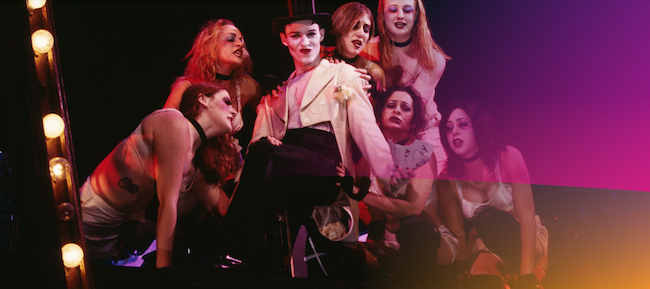 Cabaret (Fayetteville)
Based on Roundabout Theatre Company's Tony Award®-winning production, Sam Mendes (Skyfall, American Beauty) and Rob Marshall's (Into the Woods and Chicago, the films), CABARET debuts at Walton Arts Center this January! Come hear some of the most memorable songs in theater history, including "Cabaret," "Willkommen" and "Maybe This Time." Leave your troubles outside – life is beautiful at CABARET– John Kander, Fred Ebb and Joe Masteroff's Tony-winning musical about following your heart while the world loses its way.
Venue: Walton Arts Center
Date: Jan. 19- Jan. 21
Time: There are five show times to choose from.
Ticket Price: Varies
Contact and Tickets: Click Here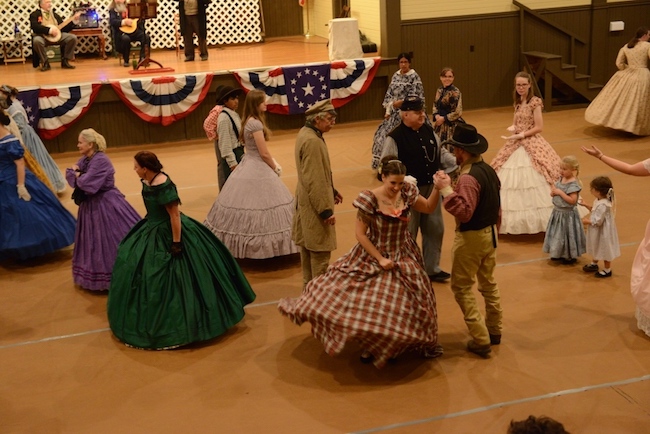 Dancing With The Stars "Washington Style" (Washington)
Dance experience is not required for this fun evening of dance and fellowship! Join the staff of Historic Washington for an exciting class that will leave you with unforgettable memories. Throughout history, dance has been not only an art form but also a way to socialize and make new friends. Come alone or with a partner and you will leave with new friends and new knowledge of dances such as the Virginia Reel, and many more. Refreshments will be served and fun will be had by all. Casual dress or period dress as you like. To reserve your spot for the evening call (870) 983-2684.
Venue: Historic Washington State Park
Date: Jan. 20
Time: 7 p.m.- 10 p.m.
Admission: $18 couples, $10 singles
Contact: Click Here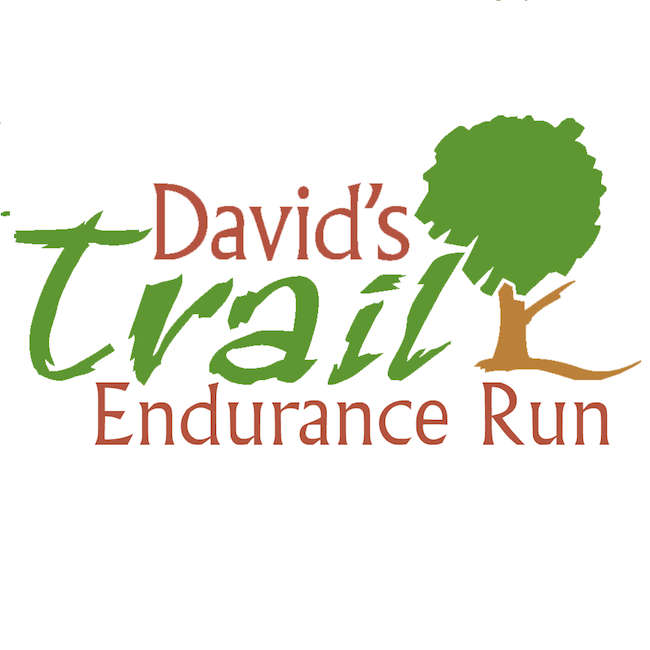 Arkansas Road Race
David's Trail Endurance Run (Mountain Home)
David's Trail Endurance Run is a challenging 50K, 25K and 7K course through the Ozarks along Lake Norfork with a great mix of single and double track! David's Trail Endurance Run is providing a full-blown "experience" for runners.  The host, Rocking Chair Resort, is the mecca for the weekend with Friday night's meet and greet, breakfast Saturday morning, then bands, campfires and food Saturday evening.  Stay both nights on-site and enjoy your suds and buds!
Venue: Rocking Chair Resort
Date: Jan. 19 and 20th
Time: Race beings Saturday morning with varied start times
Contact and Race Sign Up: Click Here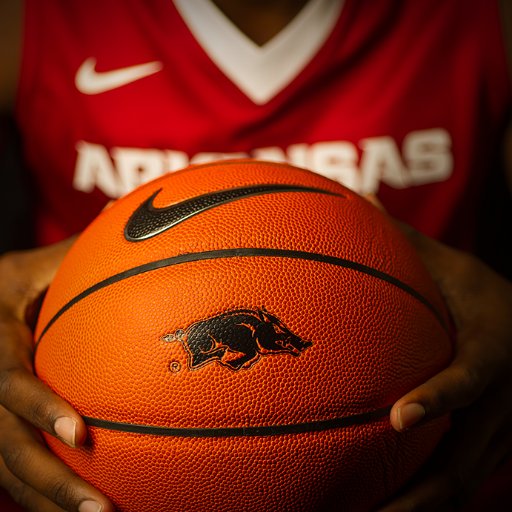 Razorback Basketball
Razorbacks vs. Ole Miss
Venue: Bud Walton Arena
Date: Jan. 20
Time: 2:30 p.m.
Admission: Varies
Contact and Tickets: Click Here
Lady Razorbacks vs. Florida
Venue: Bud Walton Arena
Date: Jan. 18
Time: 6 p.m.
Admission: Varies
Contact and Tickets: Click Here