Each week as we put out the weekend happenings here on OnlyinArk.com, we are always amazed at the great people of Arkansas and everything there is to offer! No one can ever say they are bored living in this state, there is always something going on to fit different interests. Take this weekend for example, we have shopping, sports, vintage Christmas cards, live performances, Casqui food, and of course, always something in the nature/outdoor category. If you are a sports fan, we will have three Division I football teams with home games, one Great America Conference volleyball tournament, and the Spa Running Festival. How will you choose?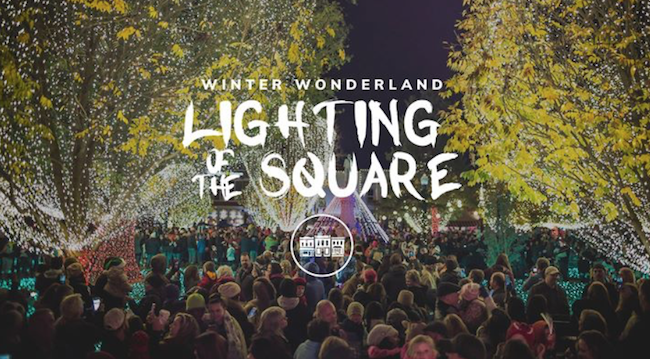 Lighting of the Bentonville Square- Bentonville
This marks the beginning of the holiday season. Wrap up warm and come celebrate with other families to enjoy live music, steaming hot chocolate and the beautiful lights.
Venue: Bentonville Town Square
When: Nov. 18
Time: 6 p.m.- 8 p.m.
Admission: Free
Contact:  https://www.downtownbentonville.org

Great America Conference Volleyball Tournament- Hot Springs
Come on out and watch some competitive volleyball! The mission of the Great American Conference is to develop student-athletes at each of its member institutions physically, academically and socially by allowing them the opportunity for a quality education, compete in athletics, and to become productive citizens within their communities. A three-day tournament with an eight-team, single-elimination format. Four first round games contested Thursday, semifinal matches Friday evening, and the championship Saturday afternoon.
Venue: Hot Springs Convention Center
When: Nov. 14-Nov. 18
Admission: $6 Adults, $3 Students
Contact: 501-320-2277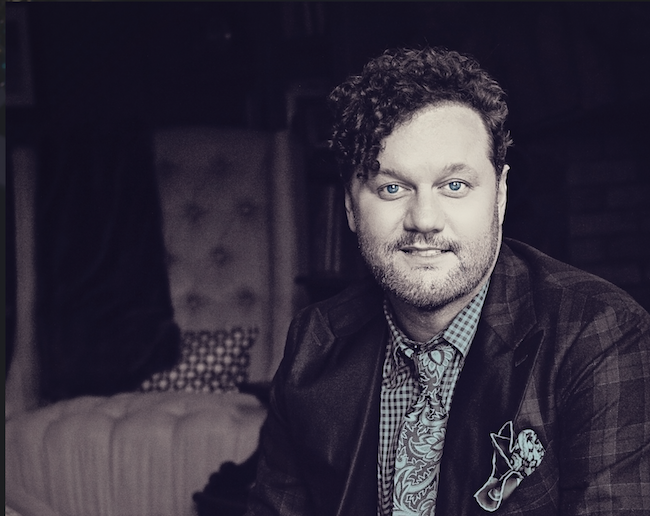 Photo Credit davidphelps.com
David Phelps Holiday Celebration- Hope
Multi-Dove and Grammy Award winner David Phelps, performs non-seasonal hits as well as many of your Christmas favorites. A Miracle Farms Production.
Venue: Hempstead Hall (Hope)
Date: Nov. 16
Time: 7 p.m.- 8:30 p.m.
Admission: Varies by seating
Contact: http://www.hempsteadhall.com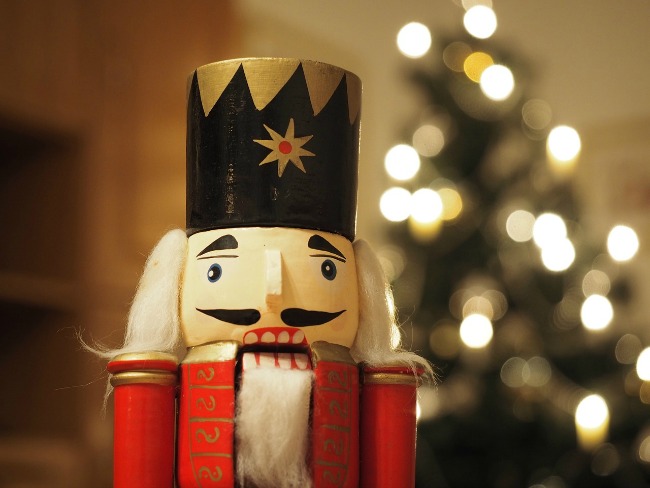 A Homemade Christmas Craft Show- Clarksville
The JRMC Auxiliary sponsors a fundraiser for the hospital. Vendors from the hospital service area show and sell handmade crafts. Booth rental fees benefit the hospital.
Venue: Johnson Regional Medical Center
When: Nov. 16- Nov. 17
Time: 8 a.m.- 5 p.m.
Admission: FREE
Contact: 479-774-1153

The Mousetrap (Play)- Arkadelphia
A murder mystery play by Agatha Christie. The Mousetrap opened in London's West End in 1952, and has been running continuously since then. The longest running West End show, it has by far the longest initial run of any play in history, with its 25,000th performance taking place on Nov. 18, 2012. The play is known for its twist ending, which the audience are traditionally asked not to reveal after leaving the theater.
Venue: Henderson State – Arkansas Hall Studio Theatre
When: Nov. 16
Time: 7:30 p.m. – 9:30 p.m.
Admission: $10
Contact: 870-2305291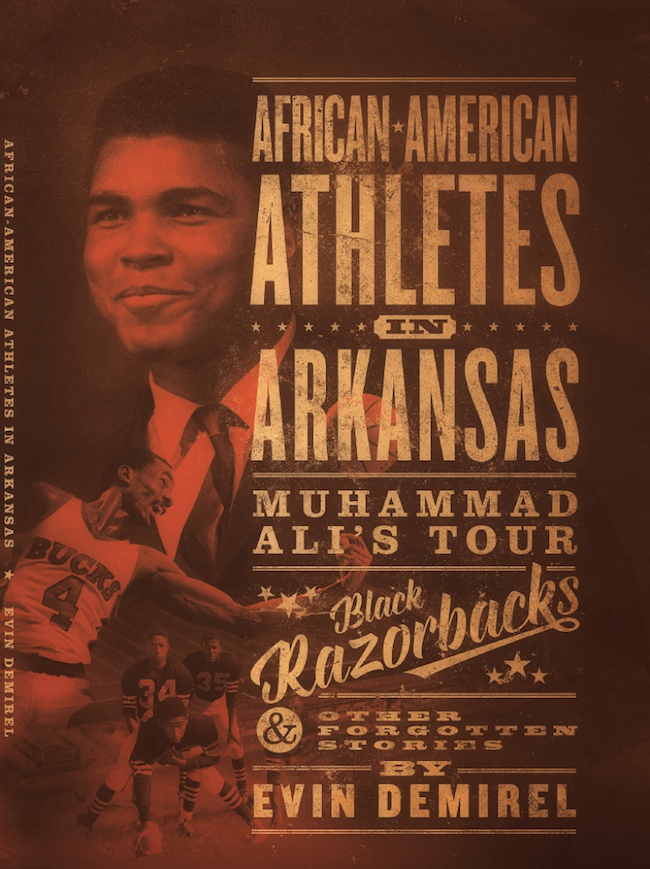 Book Signing with Evin Demirel- Fort Smith
Join the Fort Smith Museum of History, Representative George McGill and author Evin Demirel for a book signing and program featuring African-American Athletes in Arkansas: Muhammad Ali's Tour, Black Razorbacks and Other Forgotten Stories. The unprecedented collection showcases original features on Fayetteville's forgotten "Black Razorbacks" of the 1930s, Muhammad Ali's fascinating weeklong 1969 tour through the state and award-winning articles form Slate, Arkansas Life magazine, the North Little Rock Times, the Arkansas Times and more. We are proud to have Demirel as a contributing sports writer to OnlyinArk.com
Venue: Fort Smith Museum of History
Date; Nov. 16
Time: 5 p.m.- 7 p.m.
Admission: Included with museum admission: $7 adults; $5 veterans; $2 children; under age 6 are free.
Contact: http://www.fortsmithmuseum.org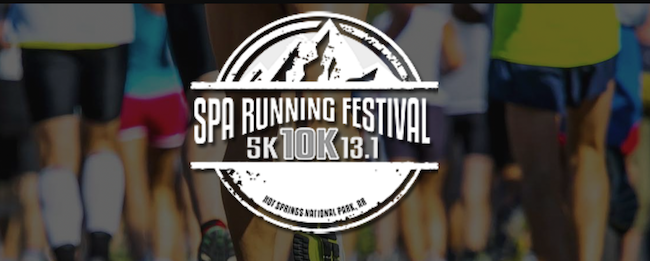 Spa Running Festival- Hot Springs
The Spa Running Festival is an event that has a race for everyone … kids, walkers, beginners to elite runners and those that like a challenge! This year will be the 36th running of the Spa 10K and it has been selected by the Road Runners Club of America as the RRCA Southern Region 10K Championship Race. The 5K is for both walkers and runners! The 1K Squirt Race is for kids 2 – 10 years of age and so much fun to watch! The challenging half-marathon returns for the 3rd year!
Venue: Packet pickup begins at the convention center
When: Nov. 18
Contact: http://www.sparunningfestival.com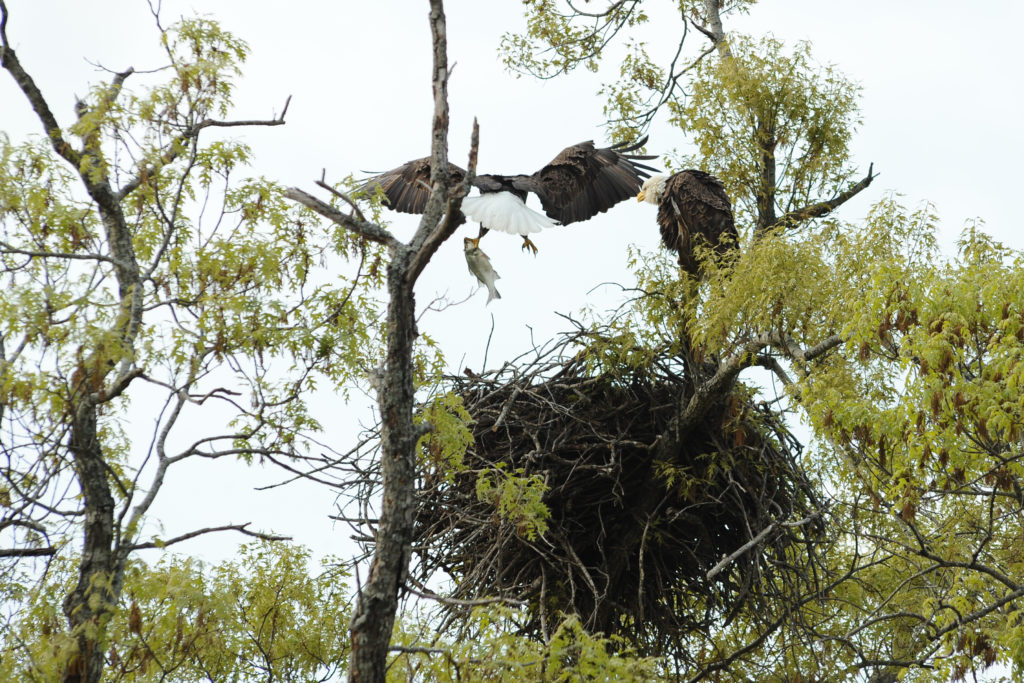 Eagle Tour- Russellville
Lake Dardanelle State Park is proud to offer free winter lake cruises for the best chance of seeing our national symbol, the American Bald Eagle. Many other spectacular birds will be in the area for viewing including American White Pelicans, ducks and Snow Geese.
When: Nov. 17
Time: 2:30 p.m. – 3:30 p.m.
Venue: Lake Dardanelle State Park
Admission: Free
Contact: 479-9675516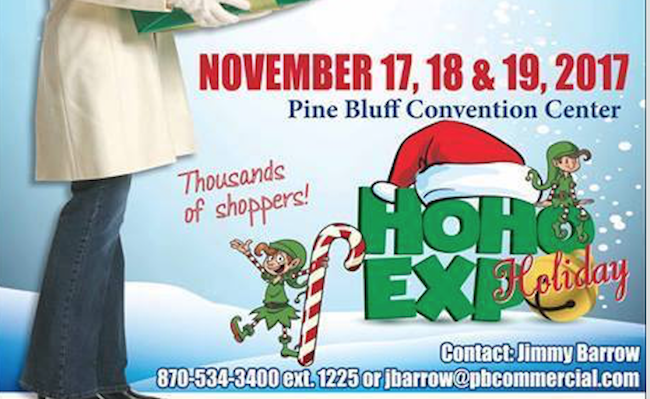 Ho Ho Holiday Expo- Pine Bluff
Come and experience Pine Bluff's 1st Annual HoHo Holiday Expo! This will be three days filled with exciting times and shopping to get you ready for the Christmas Holiday. It includes free admission, free parking, pictures with Santa, gingerbread house contest, free treats, safe kid drop-off, man cave, costume characters, giveaways & crafts.
Venue: Pine Bluff Convention Center
Time: 10 a.m.- 4 p.m.
Dates: Nov. 18- Nov. 19
Admission: Free
Contact: 870-534-3400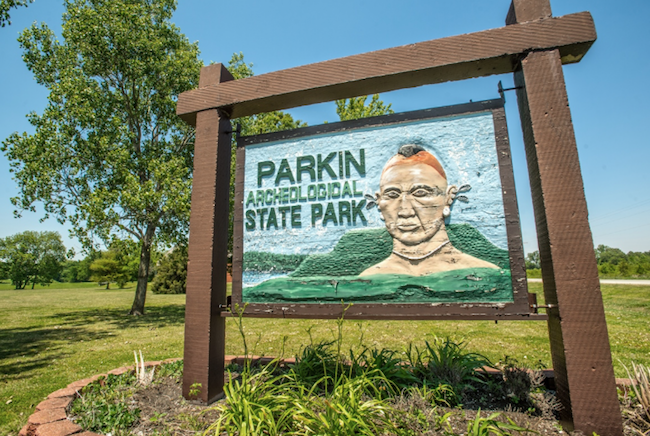 Casqui Food- Parkin
While the ancient inhabitants of Parkin didn't have pizza and cheeseburgers to enjoy, they had a varied and healthy diet. Bring your family and friends to experience the tastes of the past. Most of the dishes will be created from food grown in our very own on-site garden and other ingredients gathered from the surrounding area! Learn about what foods were and weren't available to the prehistoric Native Americans and marvel at how they still created delicious dishes! This event is free and reservations are not required.
Venue: Parkin Archeological State Park
When: November 18th
Time: 11 a.m.- 2 p.m.
Admission: Free
Contact: 870-755-2500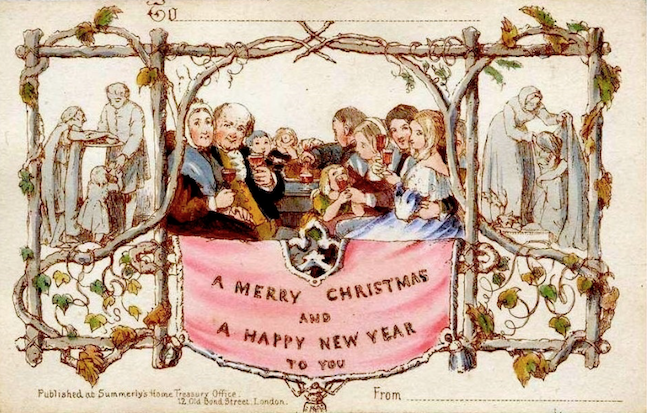 Victorian Christmas Card Creations- (Texarkana)
Invented in 1843 during the Victorian Era by Henry Cole, who helped establish the British post office, the Christmas card has become a standard holiday tradition. Come continue this tradition by visiting the Victorian Ace of Clubs House and create a variety of Christmas cards from the Victorian age to Modern day.
Venue: Ace of Clubs House (Texarkana)
Date: Nov. 18
Time: 2:30 p.m.- 3:30 p.m.
Admission: Free members and ages under 3; $10 non-members
Contact: http://www.texarkanamuseum.org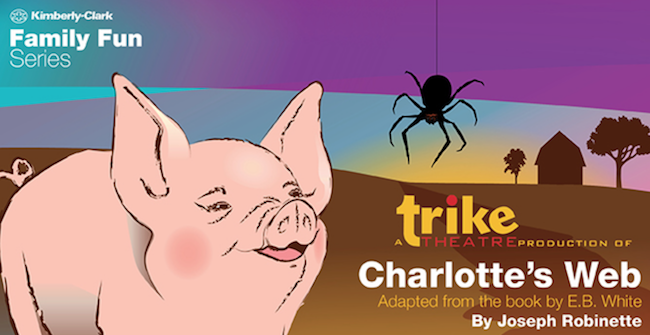 Charlotte's Web (Play)- Fayetteville
In the classic and beloved E. B. White story, Wilbur, a little pig with a big heart, becomes famous with the help of his clever friend Charlotte and their chatty animal neighbors. Wilbur, the runt of the litter, struggles to survive from the very beginning, but with the help of his barnyard friends, Wilbur becomes the prize-winning pig of the County Fair and the most famous pig ever. Trike Theatre brings to life the gentle story of friendship, loyalty and truth, reminding us that friends come in all shapes and sizes.
Venue: Walton Arts Center
When: Nov. 19- Dec. 2- There will be several showtimes to choose from!
Tickets: Varies- Starting at $9
Contact: https://waltonartscenter.org/family-fun-series-fy18/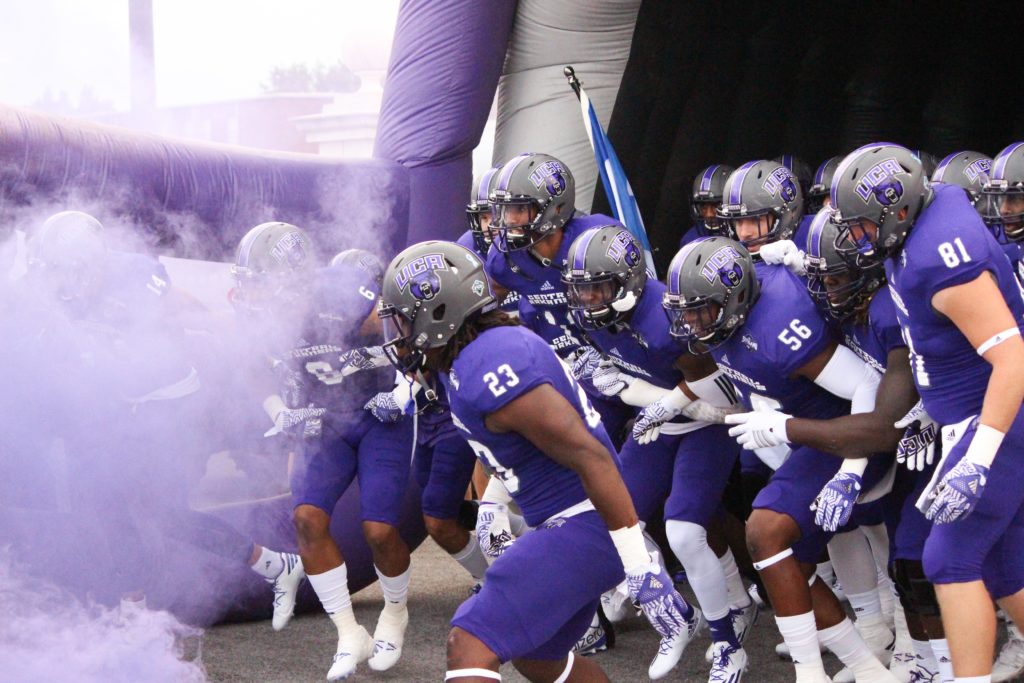 Photo courtesy of UCA

Arkansas Football
Razorback Football– Woo Pig Sooie!
Razorbacks vs. Mississippi State
Home game
A-State Red Wolves Football
ASU vs. Texas State
Home Game
Bears Football- Bear Nation
UCA vs. Abilene Christian University
Home Game @ 3 p.m.