Four years after Jeremy Rhodes, owner of North Little Rock-based Geek Eats, introduced his hummus and pesto products to the community at the Bernice Garden Farmer's Market, he's still producing great offerings for an adoring fan base of locals.
If you're not necessarily a fan of hummus, Jeremy's version might change your mind.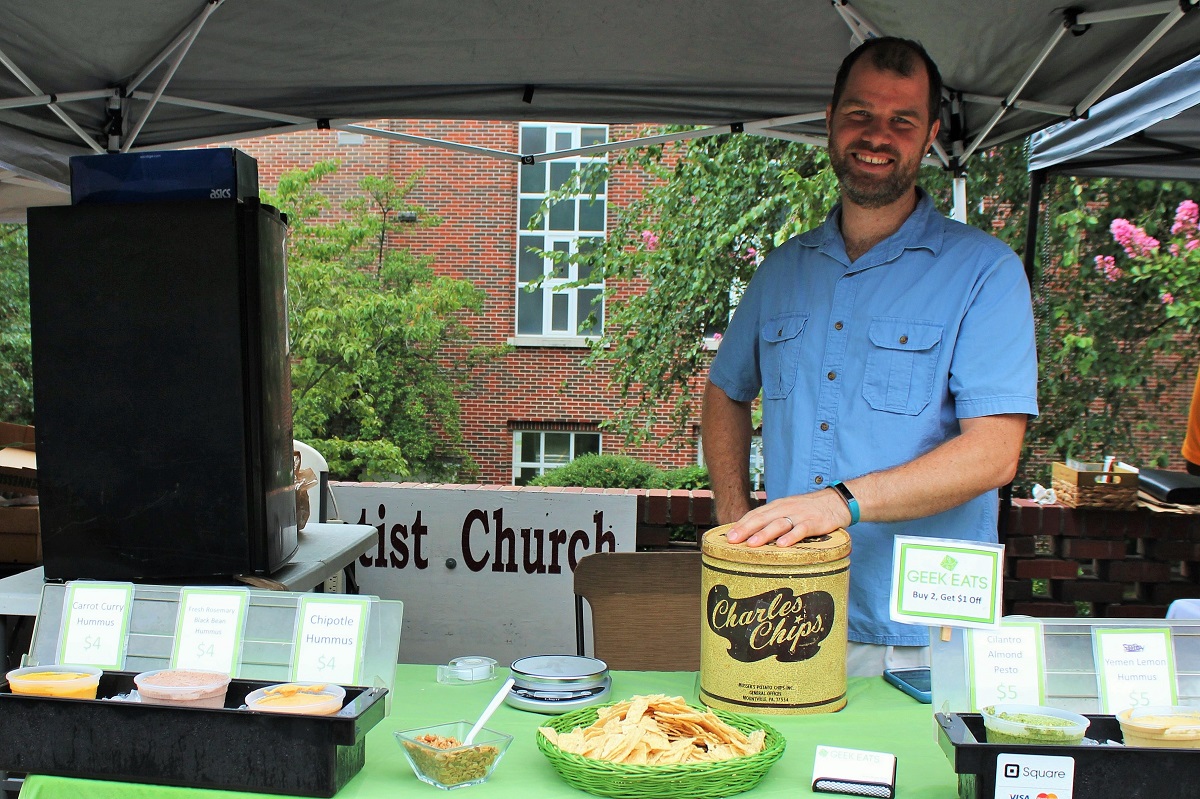 "I still get a lot of people who don't think they like hummus. I tell them that I've converted a lot of folks to my brand. While hummus is popular in some circles, it's still too foreign to others. I start with something they know. For example, if you like black bean dip, you'll like this. Except I use quality ingredients and delicious olive oil. And I make all my stuff fresh before each market weekend," says Rhodes.
Rhode's has five staples in his arsenal, including Fresh Rosemary Black Bean, Carrot Curry, Chipotle, Original, and Cilantro Almond Pesto. There are also 10 rotating flavors like Zest Cilantro, Spicy Yemen Lemon, and Jalapeno Cheese, which are all crowd favorites.
"The Fresh Rosemary Black Bean is my best selling. I sell about 50 pounds a week. Funny enough, I created that one on a whim. I was experimenting with some Black Bean Sriracha that didn't do great and I needed to use some black beans. I found some Rosemary and the rest is history. If I don't bring it to market, people get mad," says Rhodes.
And while taste is always the most critical factor, what makes the Geek Eats hummus and pesto so popular is the versatility. Just get some fresh bread, pita chips, or veggies and use it as a dip.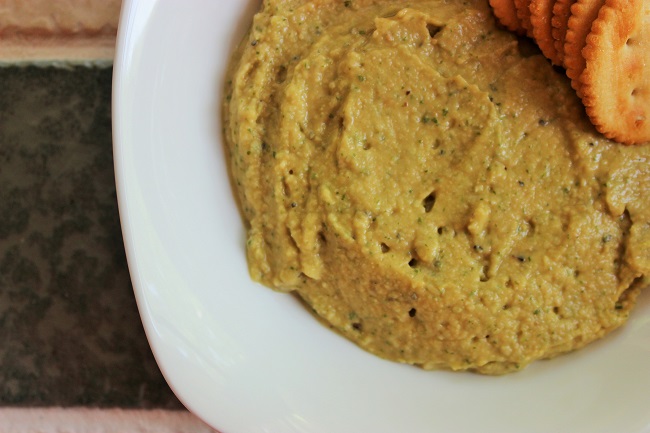 "I also do love to use the Carrot Curry and Cilantro Almond Pesto as spreads. Put either one of these on some flatbread, add oven roasted veggies, cheese and Farm Girl Meats sausage. It's a perfect appetizer," says Rhodes.
The bottom line is that if you live in the Little Rock area, tubs of Geek Eats hummus and pesto are never far away. And if you don't reside in the vicinity, there's always this little invention called a cooler. The products travel well … and eat even better.
For now, Jeremy Rhodes is quite content with his business, but always has an eye toward the future.
"I'm really happy selling at farmers' markets. I love seeing customers on a weekly basis and forming relationships with them. If I do anything, it will be where I continue this. I'd love to have a space where I can expand my menu and offer a third space to people, but that's in the future. Currently, I want to continue growing my brand and being with my family," says Rhodes.
Sounds good to us.
Where to Find?
Saturdays: Hillcrest Farmers Market, Dogtown Farmers' Market NLR, and St. Joseph Farm Stand.
Sundays: Bernice Garden Farmer's Market
Tuesday evenings: Westover Hills' Farmers Market
Also at…
Stratton's Market and The Green Corner Store