Fishing is year-round in the Mountain Home area, but everything picks up in the spring. The mornings are still chilly and the water is frigid, yet intrepid anglers wade the White River or drop anchor in the lakes in piscine pursuit. Imagine how essential a hot cup of coffee is to the start of a day of fishing, or how welcome the hot drink is to the sodden fisherman! Fortunately, coffee options for the area extend beyond McDonald's and Starbucks. A drink, smoothie or meal from these local options will also meet the tired fisherman's fancy following a trip.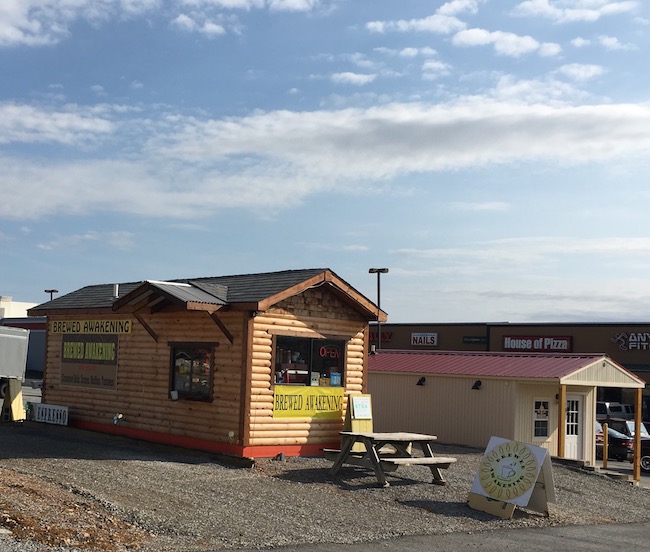 Brewed Awakening was opened to meet an area need for a simple drive-thru coffee stop. Operating from a small structure, Brewed Awakening provides a type of friendly service that befits a family-owned business, supporting local charities such as Baxter County's chapter of The Call.  Brewed Awakening has enjoyed success and a good reputation in Mountain Home since its 2008 opening. It expanded a year later to include a café inside the Baxter Regional Medical Center main entrance (not a drive-thru, but the hospital volunteers will happily help you get from your car and inside quickly). The original location recently relocated to a larger drive-thru café near Walmart, where drive-thru cupcake and flavored ice businesses are also located. Get a frequent buyer card and watch for daily deals like double hole punches on Tuesdays and a free second shot of espresso on Wednesdays.
Hours: Monday through Friday 7 a.m.—5 p.m., Saturday 7:30 a.m.—5 p.m.; closed Sunday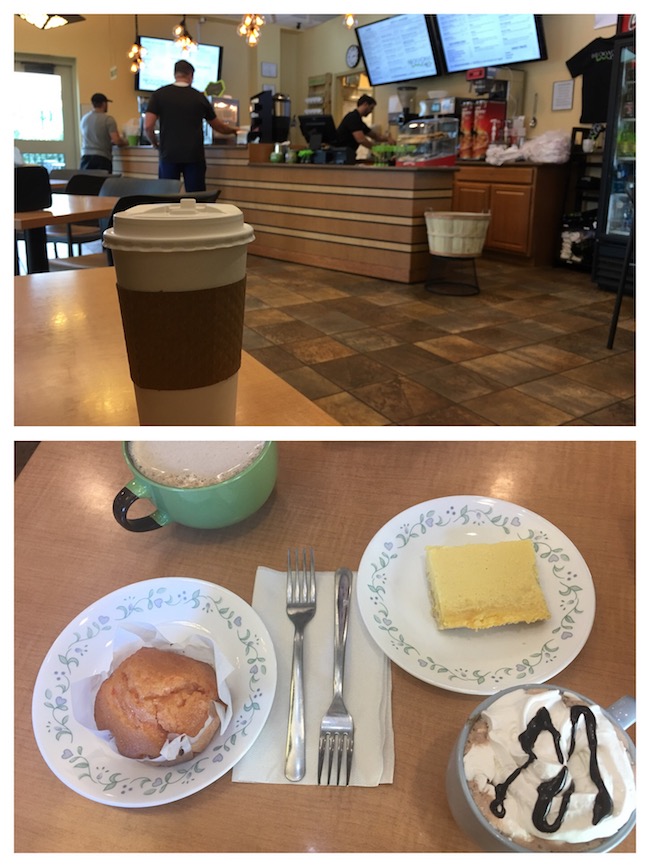 Bookworms Café opened in the Baxter County Library café space this past January. The charming café, which has its own app and offers catering and delivery, is poised for success and enjoys good custom, from high school students attending after school programs to casual errand-runners and run-of-the-mill book aficionados. The name and decor (books suspended from the ceiling and adorning tables and walls) pay homage to the location, as does the menu: the café's selection of soups, salads and sandwiches are wittily named for popular literary works. The Hemingway, a tuna salad sandwich in honor of the famous literary angler, will make for an auspicious fishing trip!
Hours: Monday through Friday 7 a.m. – 6 p.m., Saturday 9 a.m. – 2 p.m.; closed Sunday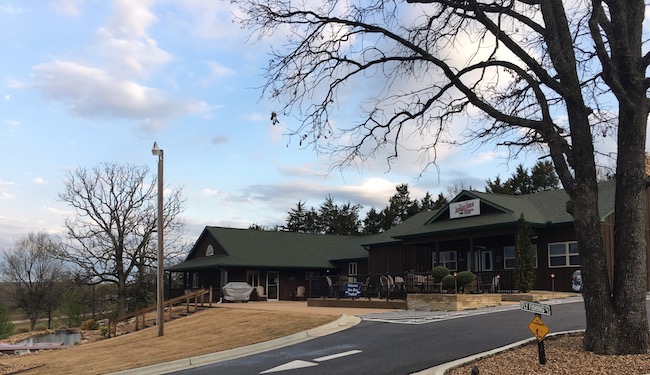 Angler's Café is an attractive coffee stop that wants to encourage fishing, from the name to a fishing motif, mounted fish and game heads and displays of fishing gear and big catch photos—to say nothing of the adjoining Blue Ribbon Fly Shop, where last minute fishing supplies can be purchased. Besides a great selection of food and caffeinated drinks (don't forget to get a punch card), Angler's Café provides a spacious parking lot, convenient drive-thru, plentiful outdoor seating and accommodating indoor seating, including table seating (with fresh flower arrangements) as well as sofas and armchairs. Angler's Café caters and delivers, hosts music performances and is a favorite for groups to meet around the fireplace or outside. Extend the enjoyment of a day spent outside fishing by continuing it on Angler's patio with a delicious meal or cappuccino.
Hours: Seasonal, call (870) 508-4040 but generally 7 a.m. – 3 p.m.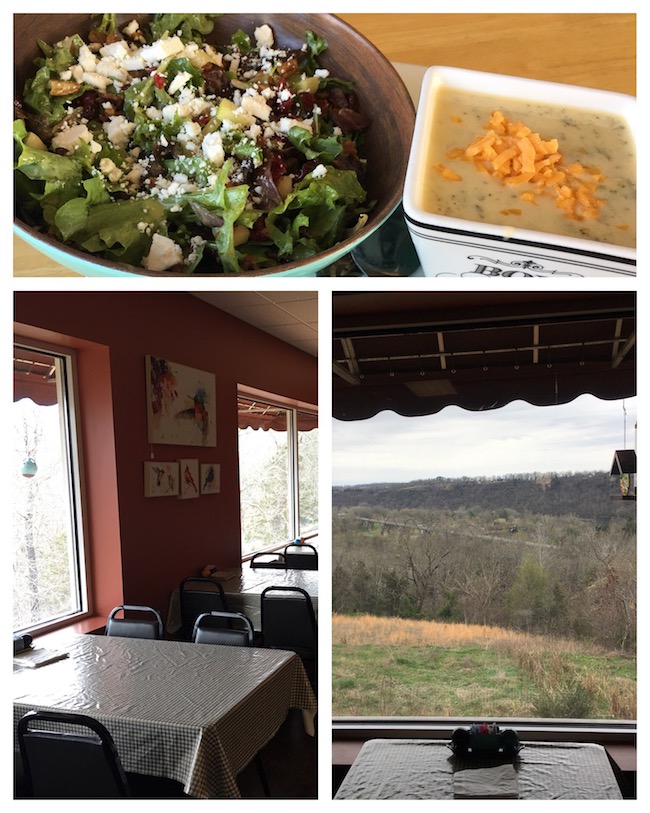 Blackbird Café's menu, with a daily variety of fresh salads, soups, sandwiches and cakes, epitomizes customer satisfaction, causing mouths to drool with incredible and delicious food and not neglecting vegan friendly options. The popular café, which offers catering, maintains a close relationship with the community. Service is personal and the staff at Blackbird feel like family, maintaining a close relationship with the community in ways such as supporting local artists by displaying hanging art for sale and hosting open mic sessions. Blackbird has undergone some moves and changes in the past year but will be reopening soon inside Giftiques on Highway 62 in nearby Cotter, with intimate seating overlooking the White River—perfect for grabbing a latte or brunch before launching from Big Spring Park!
Hours: Check for a reopening date on the Facebook page.