Have you ever eaten at a place and just known it is your next regular lunch, dinner, date, or any-reason-to-eat-out spot? From our first taco and torta, I knew we had found our new favorite at Food Geek Taco Company in Heber Springs. 
Glance around and you will notice that Food Geek Taco Company began as a food truck in South Haven, Mississippi. Then you will probably wonder how they ended up in Heber Springs, Arkansas. James and Laura Norman, owners of Food Geek, sat down with me to share how their license plate turned into a Heber Springs postal address.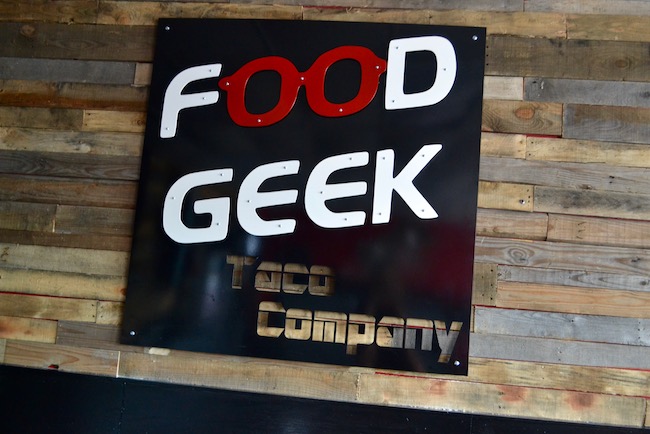 The story behind it all
At a young age, James learned to cook with his mom, and eventually discovered a talent for grilling meats and BBQ. He had the idea and desire to start a food truck. Over time, opportunity smiled on the Norman family in the form of a camper.
With much effort and hard work, a food truck was built from the ground up, quite literally, considering the camper had trees growing into it when they began their renovations. They did all the renovations themselves, a family working together to bring a dream to reality.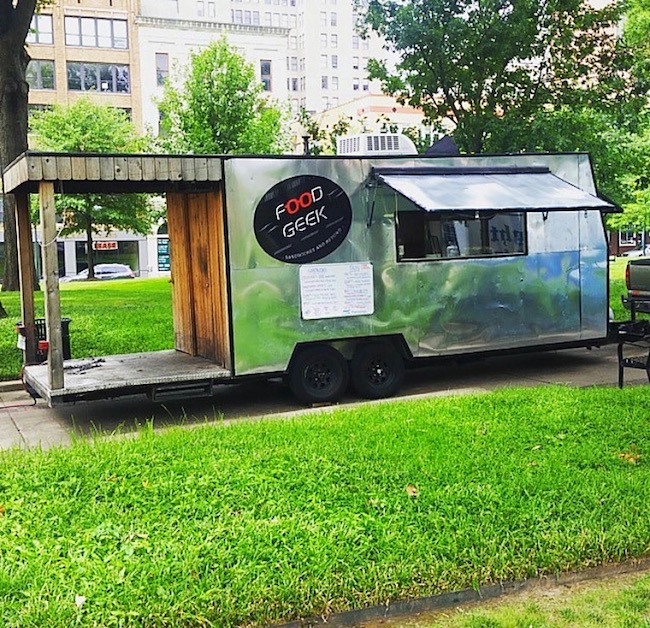 Photo courtesy of James Norman
Despite a simple start in South Haven, Food Geek wandered over to the Memphis area and was quite a success. Eventually, they found themselves purchasing an actual "truck" in February 2016. Once again they completed the renovations themselves, this time working with friends who devoted many long hours and hands-on work to bring the vision to reality. The dedication of each person leads to a perfect partnership as Food Geek moved from camper to truck, showcasing their uniquely crafted menu! They received Memphis Most 2016 Favorite award in the category of Best Food Truck.  It was a whirlwind from the beginning and quite the adventure.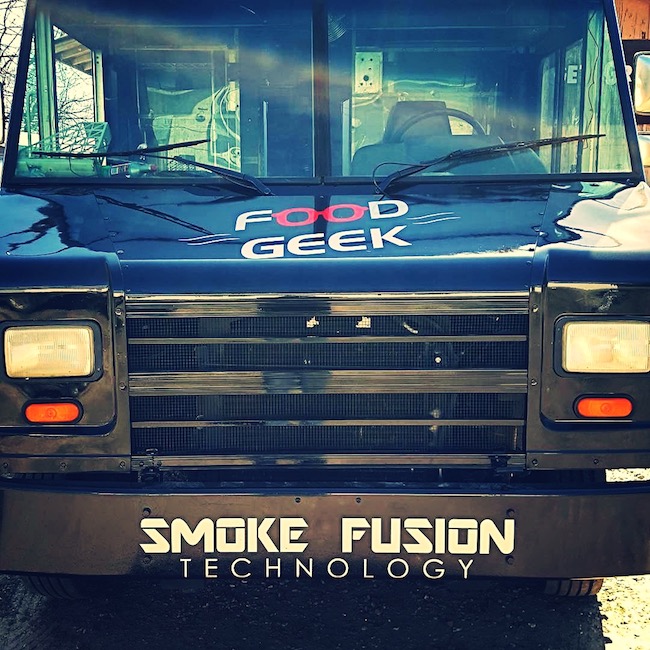 Photo courtesy of James Norman
After decades of vacationing in Heber Springs with parents and grandparents, the Norman family eventually set their sights on bringing their family to the area for more than just a summer trip. Heber Springs became their home in 2017, and they brought their fresh flavor with them. After selling their food truck, the Normans were able to start their permanent location, trading in their wheels and axels for foundation and walls. The Food Geek we know today opened the doors for customers of Heber Springs on June 30th, 2017.
The story behind the menu
As you enter Food Geek, you will see a tribute to their beginning and history in the color scheme, décor choices, and displayed photographs. They used black, red and grey to symbolize the original food camper and truck. Every choice ties back to their humble start, along with the friends and family who helped them along the way. In the process of building and changing their business, the Normans mastered their craft in the menu and the establishment, never forgetting the beginning.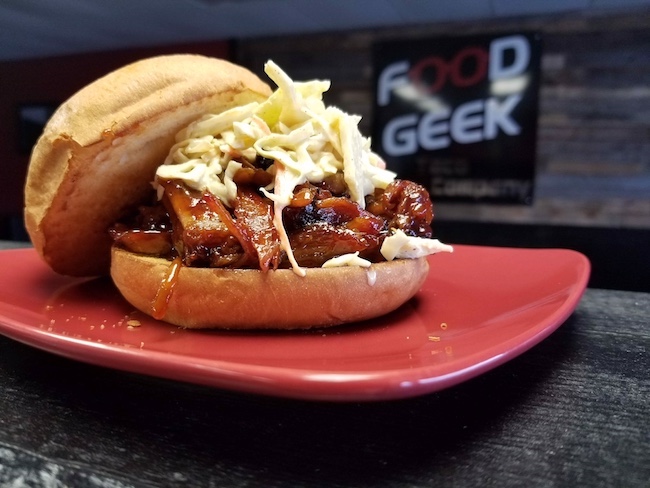 The menu at Food Geek is unique. James has established a network of friends and family, bouncing ideas for tweaks on classic dishes. Each menu item has its own "geeky" twist, even down to the side items and soda choices. You can expect to find flavor pairings like sriracha and blue cheese, Asian pickled veggies and garlic aioli and blackened shrimp and cilantro chimichurri. They offer smoked cheddar queso and coconut curry rice. 
Originally, Food Geek started with only two sandwiches, the BBQ and the Buffalo. Quickly realizing they would need more choices, tacos were added to the mix. But as mentioned previously, not a single menu item is without a special twist. James had inspiration from all types of cuisines, from South American, to Asian, to Mediterranean, and more. Slowly, his menu grew, adding diversity and tantalizing choices. Now you can find yourself torn between tacos, burritos, sandwiches, nachos, salads and rice bowls. Each time we go, we struggle to pick a favorite, but we love the various choices of sandwiches and tacos, such as the original BBQ sandwich and smoked salmon taco.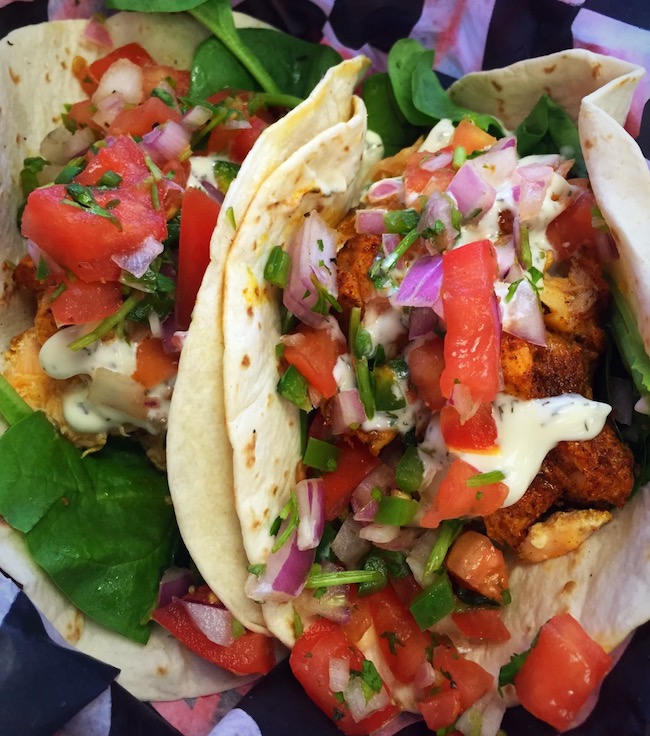 The Normans have created a great experience, from taste to service, and by honoring locals with special discounts. If you have yet to try Food Geek's smoke fusion, I encourage you to come out this summer. Enjoy a great adventure to the lake and then treat yourself to this uniquely crafted menu.