The Ohio Club opened in 1905, and because it's believed to have always served alcohol, that makes it the state's oldest bar (the oldest restaurant, the White House Cafe in Camden, has a bar today but is recognized as opening in 1907 as an eatery). John Coffee Williams and Sam Watt, his nephew, started the joint and named it after their home state of Ohio – mind you, Kentucky and Illinois were also home, but there was already a Kentucky Club and an Illinois Club so Ohio Club it was.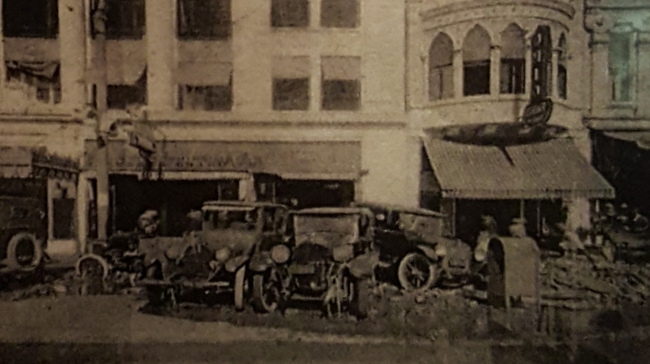 Gambling was a big industry in those days in Hot Springs, and gambling was certainly taking place in Mrs Williams and Watt's hall. The prohibition of gambling in 1913 didn't slow things down, nor did the prohibition of alcohol in 1919. The only real difference after the latter was a fake wall put up front, and a temporary renaming of the spot to the Ohio Cigar Store. If you knew the right thing to say, you'd be let past that wall and into the sanctum of fun, with a bar downstairs and gambling upstairs.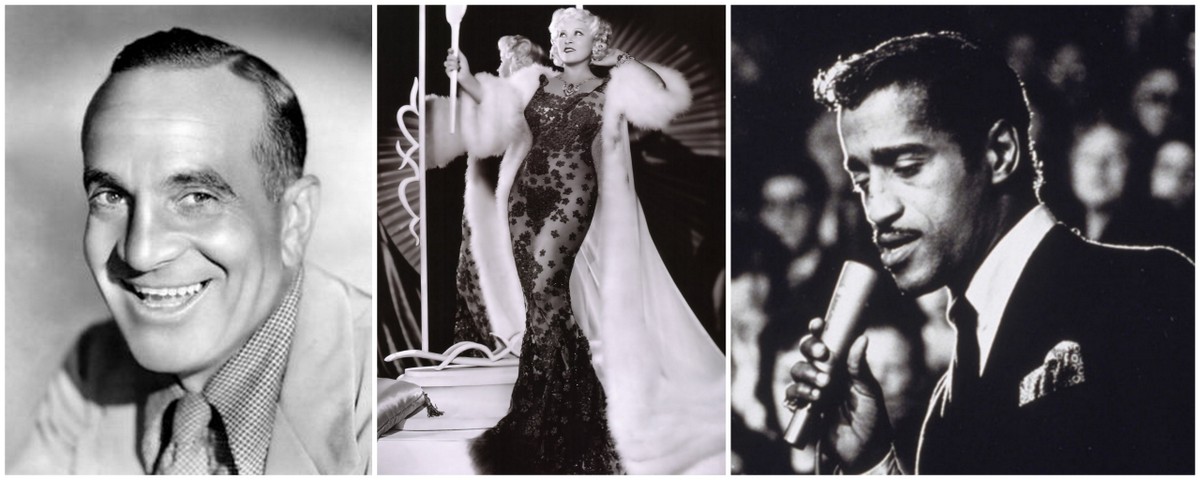 Al Jolson performed in the club back in 1915, and he wasn't the only one. For decades, different stars came through the doors and sang their hearts out – Mae West and Sammy Davis Jr. and Tony Bennett all rang the windows here. Babe Ruth was a customer. So were some of the biggest names in crime families of the 1920s and 1930s, such as Bugsy Siegel, Frank Costello, Owney Madden (who owned New York City's famed Cotton Club), Bugs Moran, Lucky Luciano and, of course, Al Capone. Teddy Roosevelt is rumored to have had a beer here, making it a presidential point. And of course, Bill Clinton knew the Ohio Club.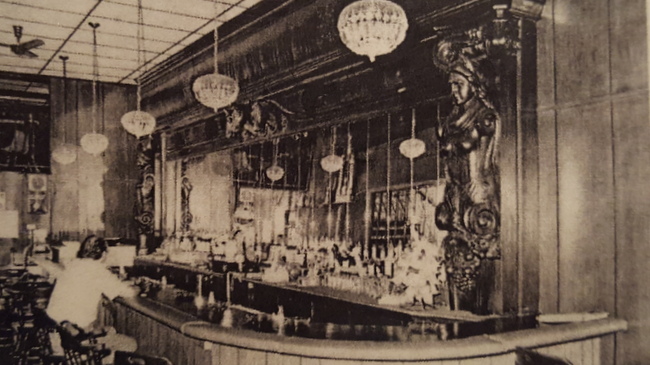 The gaming continued long after it became illegal… all the way to 1967. The Ohio Club even had an ad in the Yellow Pages, letting people know they could call any time for sports scores. And over the decades, though sometimes closed over a gambling raid or fire or flooding, the Ohio Club still kept coming back.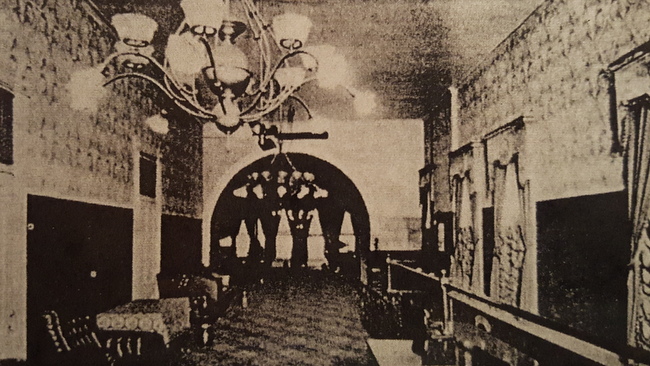 Historic photos show a drop ceiling sometimes, but what you'll see when you walk in today is a gorgeous expanse of silver-painted tin overhead, original tile below and that impressive 1880s backbar with the half-naked maidens. That fixture was allegedly found by one of the original owners in Cincinnati, then floated down the Ohio River and sent by train from Memphis. At the time, there were only narrow gauge tracks between Malvern and Hot Springs, so when the backbar got to Malvern it was loaded on a special wagon and taken to the Spa City by horse. To get it in, the front of the building had to be removed.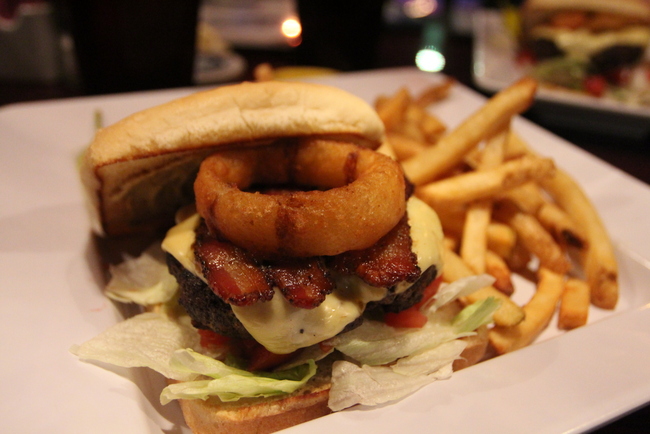 In the past few years, The Ohio Club has become known for its burgers. Its Ohio Burger is a hand-patted beef patty with a lot of spice in it, served on a square bun specially made for this eatery, somewhere between a ciabatta and a potato roll in consistency. The burger includes bacon, lettuce, tomato, pepper jack cheese, hot mustard and a single fried onion ring. It may be the best burger in Hot Springs.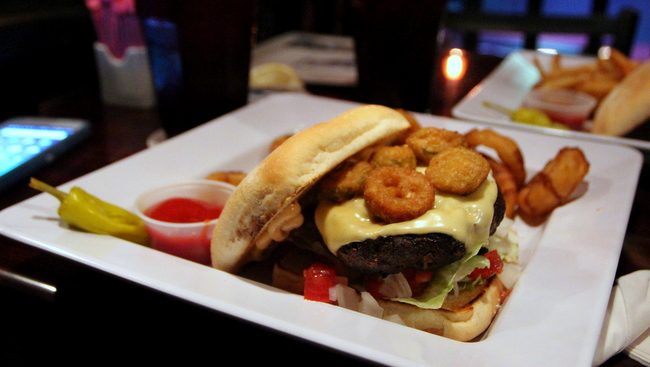 The Southwest Burger is a ground beef patty topped with pepper jack cheese, lettuce, tomatoes, onions and fried jalapenos, with chipotle mayonnaise on the bun. The bun has a nice toasted crunch to it, and the ingredients went very well together, but it's certainly not as hot as I expected — at least at first. The heat is cumulative. The burger patty has a bit of char to it (our waiter told us right off the bat that all burgers were cooked to medium well with no pink, to my chagrin) but it is flavorful. The soft bread and crisp vegetables and crunchy jalapenos come together for something substantially tasty.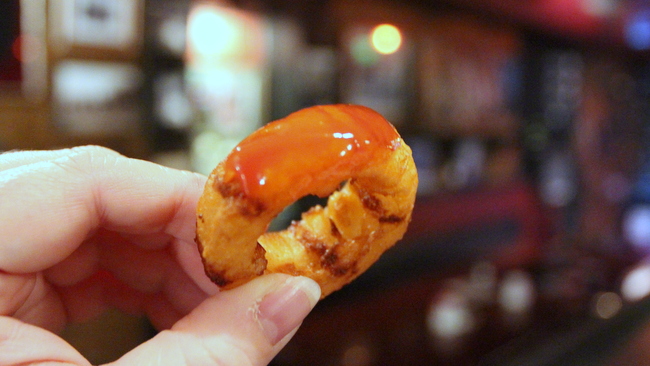 The onion rings are rather hoppy. Good, crispy, but certainly and strongly beer-battered.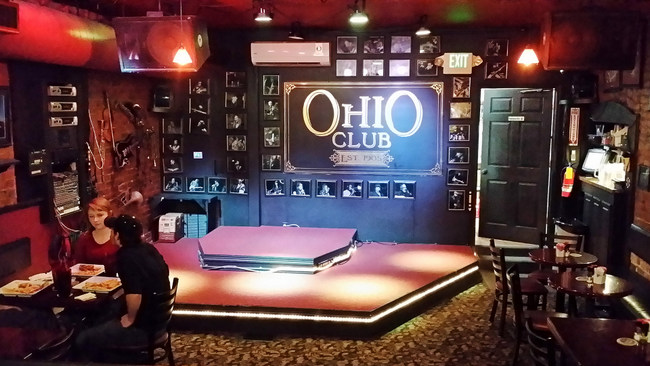 The Ohio Club is also a great place for music. During the day the overhead speakers resonate with the sounds of swing, big band and rockabilly, and at night there's live music.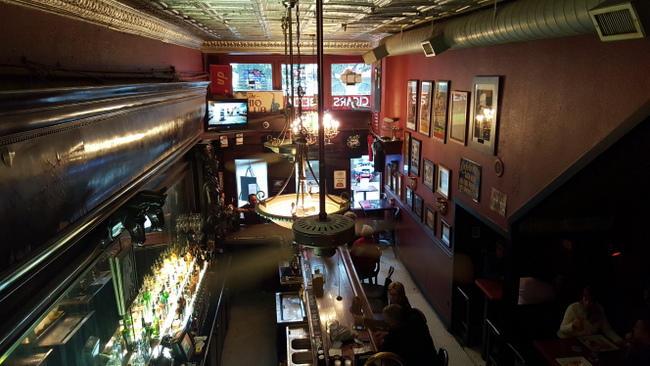 The Ohio Club makes for a great stopping point along the way for Hot Springs visitors, especially those wanting the whole Bathhouse Row experience. There are a few local beers on tap and more than a few sorts of alcohol. Those unable to climb stairs may find their options for seating limited, however, to a bay window table by the door or a few more two-tops tucked in along the south wall. Go for lunch if you're around, or step in for a drink and a good time in the evening.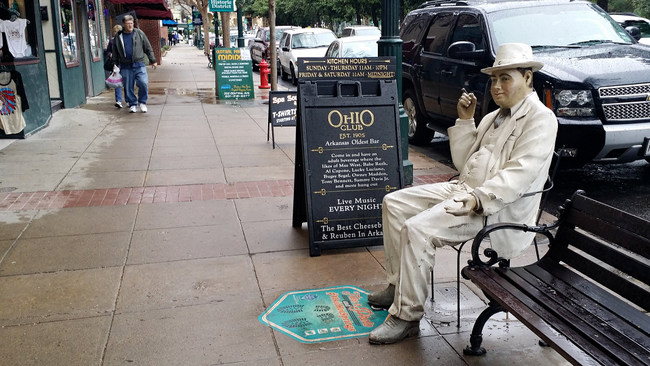 For more information, check out the website.