On the Altus Square, you'll find one of the most eclectic eateries in Arkansas. Kelts Pub serves lunch and dinner and is known for delicious fare, European-style brews, and a unique experience.

We first stumbled upon Kelts years ago while touring Arkansas wine country. My husband got the steak and I got the special – some sort of salmon creation. They cooked the steaks on a grill in the restaurant, creating the most amazing charred flavor and the best steak we've ever had. We lingered for a long time, enjoying the jazz music and atmosphere. We never forgot our fun time at this little hole-in-the-wall place, and we decided to venture back there again.
One rainy spring morning, we decided a road trip was in order. We loaded up our baby girl and headed to Altus for the day. Kelts was just as we remembered — European flags flying out front and chalkboard menus showcasing the deliciousness that awaited us inside. We came for lunch, so we could see we were in store for a selection of sandwiches and burgers.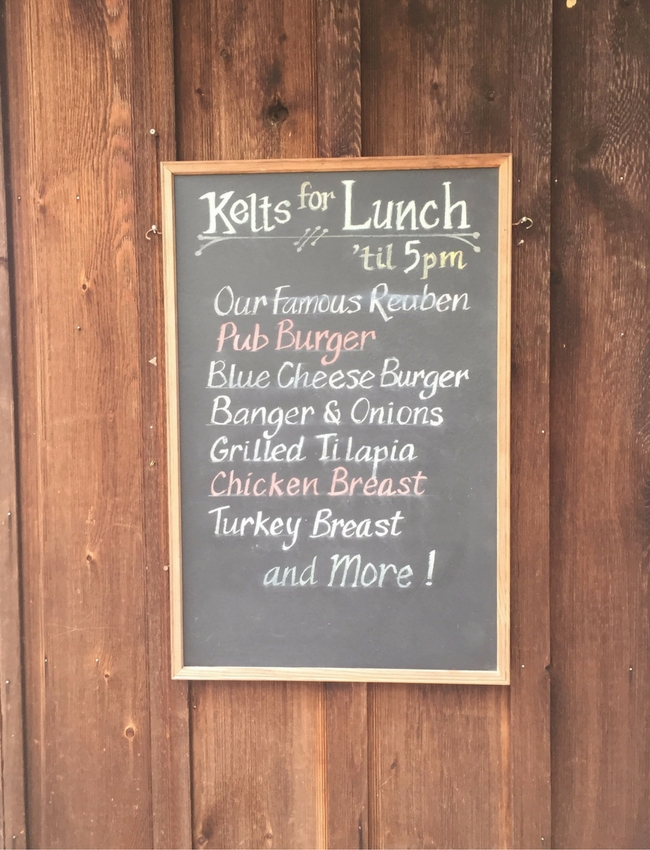 We were greeted inside by Dan, the chef and owner. He was running the place solo on this Saturday, but we were just fine with that. We came to enjoy ourselves, and we weren't in a hurry. We laughed when we saw the back of the menu. It gives you an idea of the kind of place this is. "Do we serve children? Don't ask. Dan will just ask you how you want them prepared."  (For the record, they do serve children. They just don't have highchairs or booster seats. He was very nice to our baby girl.)
My husband ordered a bleu cheese burger and I got a pub classic — Bangers and Onions (also known as a sausage). Dan brought us two flawlessly prepared plates. My sandwich was perfectly toasted. The bread had that crunch on the inside so that it held up to the yummy juices from the sausage and perfectly caramelized onions.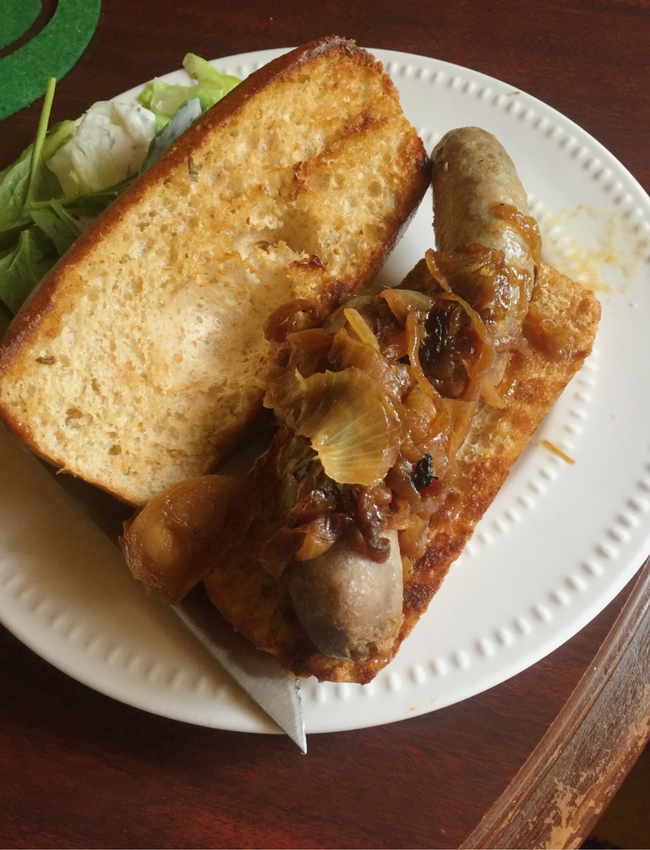 The bleu cheese burger was grilled to perfection. Juicy with a flavorful bleu cheese melted on top. Both of our meals came with a side salad, and we chose Kelts homemade ranch dressing, which is tangy and creamy and full of spices.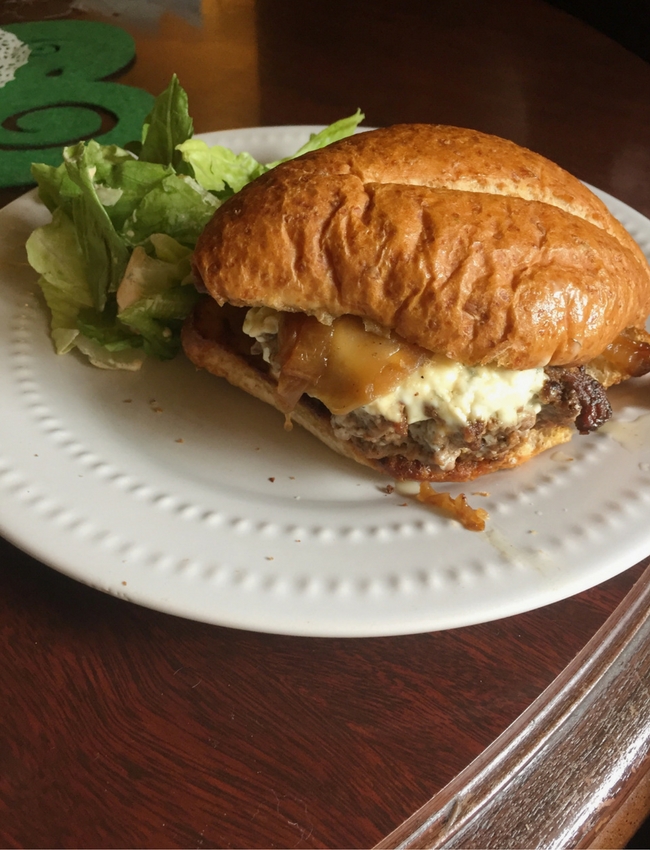 If you drop by at dinner, you'll find steaks, pork tenderloin, chicken béarnaise and grilled trout as standards. Every weekend, Dan and his wife Jan dream up delicious specials that almost seem out of place in this tiny Arkansas town. Some recent features include salmon tarragon, grilled ahi tuna with wasabi butter, and prosciutto, shrimp and sun-dried tomato capellini. Their Facebook page will tease their weekend feature so you can make plans to visit when something sounds delicious to you.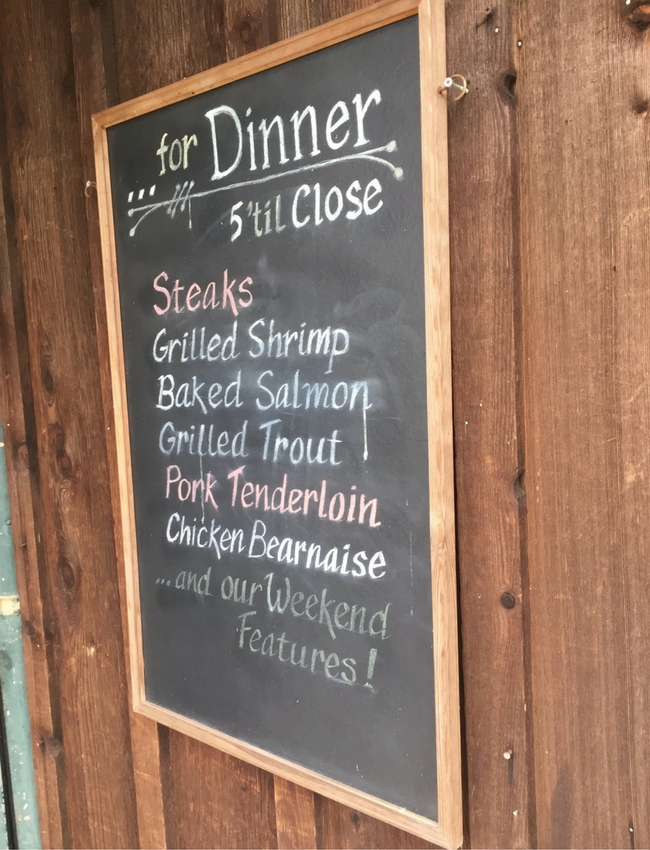 After you finish eating, take a look at the unique décor on the walls. If Dan wasn't so busy, I would have asked him about them. I'm sure they have a story. On the walls, you'll also find Dan and Jan's wedding invitation and a sign that perfectly sums up the place. It says: There's no place anything like this place, anywhere near this place, so this must be the place.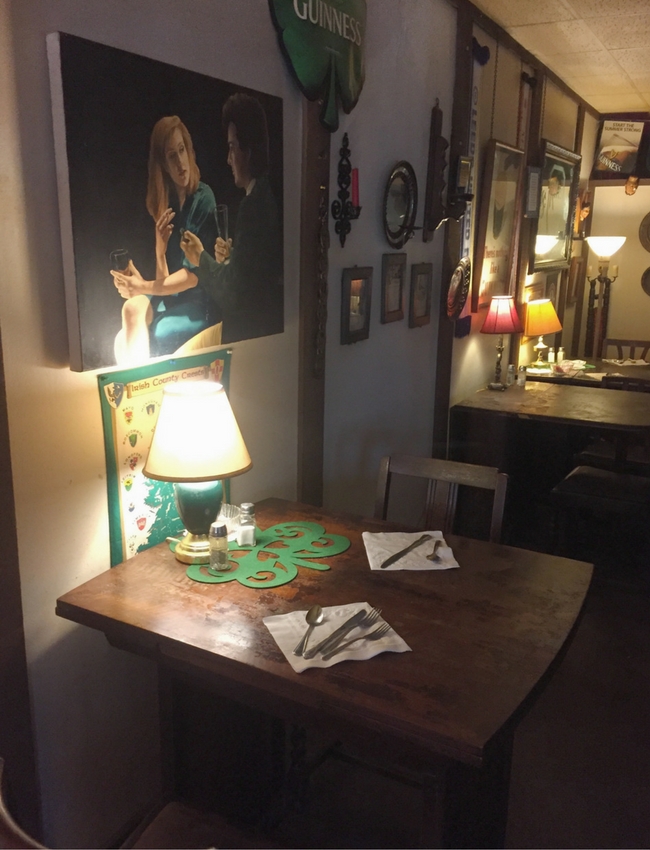 Drop by Kelts sometime — whether you're driving to or from Northwest Arkansas or visiting Arkansas wine country. It's an experience unlike any other!