Arkansans love Yarnell's Ice Cream, and they love the Razorbacks. As the official ice cream of the Razorbacks, the partnership brings some of the most passionate fans in the country together with one of the state's most beloved brands.
Whether you are at Razorback Stadium or anywhere else in the state, Yarnell's has you covered.
Here are the Top 10 places in Arkansas to get your Down-Home Goodness fix:
At the game
Yarnell's Ice Cream's Razorback-themed flavors are available at Donald W. Reynolds Razorback Stadium. Last fall, Hog Heaven and RazorTracks joined the roster that includes Wooo Pig Chewy and Hog Wild for Cookie Dough. In addition to rotating classics such as Homemade Chocolate and Homemade Vanilla, the Razorback flavors may be purchased at concession stands throughout the stadium. During basketball and baseball season, it is available at Bud Walton Arena and Baum Stadium, respectively.

Purple Cow
Yarnell's has supplied the ice cream that produces the Purple Cow's famous hand-dipped milkshakes since its grand opening in 1989. At locations in Little Rock, Hot Springs and Conway, fans can enjoy Purple Cow's classic purple vanilla, as well as mint chocolate chip and orange sherbet – flavors that are not available anywhere else.
State Parks
Arkansas State Parks put an emphasis on Arkansas-made products in the visitor centers, gift shops and lodges. In other words, while visitors may only explore one corner of the state, they can get a taste of what other parts of Arkansas have to offer – sometimes literally. Visitors to Skycrest Restaurant at Mount Magazine, Mather Lodge at Petit Jean and Queen's Restaurant at Queen Wilhelmina may enjoy Searcy's own Yarnell's ice cream for dessert.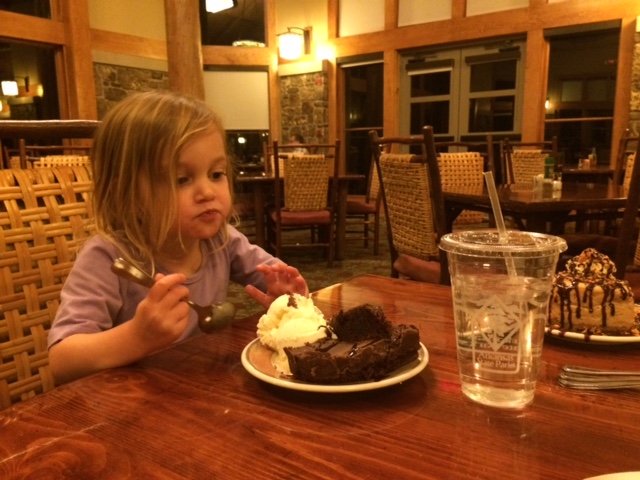 Arkansas Alumni House
Yarnell's is part of the food, drinks and fun provided at Hog Wild Tailgate parties prior to home games. If you need some for the road, you can also purchase the ice cream in the Walmart campus store in Garland Center.
Big Orange
This burger and shake restaurant is a fan favorite in Central Arkansas, and Northwest Arkansas residents are in luck, as a Rogers location opens this fall. Big Orange uses Yarnell's in its monthly feature shakes, like Bananas Foster, Key Lime Pie, Barnhill Blackberry Cobbler and Almond Joy.
Your Independent Coffee Shop
From Jitterbug Coffeehouse in Heber Springs, to Community Bakery in Little Rock and Midnight Oil in Searcy, you can find your favorite ice cream at the same place you enjoy your espresso. These coffeehouses may be known for their lattes, but they also offer old-fashioned milkshakes featuring various flavors of Yarnell's.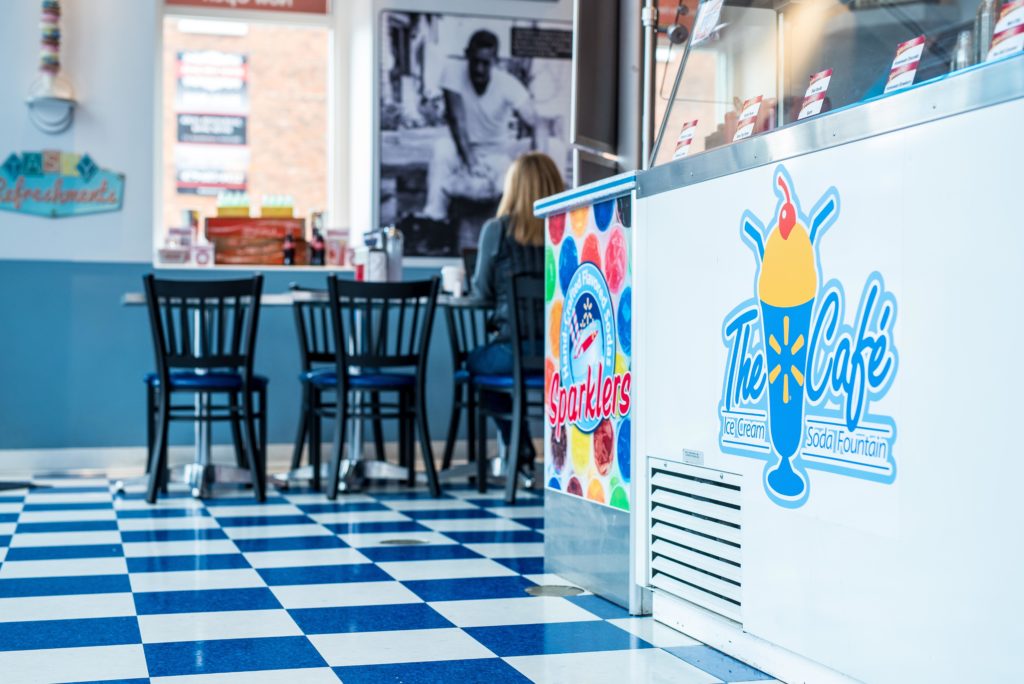 Spark Café in Bentonville
The nostalgia of a brand like Yarnell's is conveyed well in ice cream parlors like Spark Café at the Walmart Museum in Bentonville. According to the Walmart Museum, Sam Walton had a strong love of ice cream. "Butter pecan, to be exact. Alice Walton remembers many happy memories of often going for ice cream with her dad, something special the two of them shared. The Spark Café Soda Fountain is a tribute to Sam's love of ice cream. The café proudly serves Yarnell's. Albert Yarnell, founder Ray Yarnell's son, remembers the days of delivering ice cream with his dad to Sam Walton's Ben Franklin store in Newport, Ark. Yarnell's was the very first ice cream Sam ever sold, so the tradition has been kept alive at The Spark Café."
Your local grocery store
Yarnell's Premium Ice Cream can be found in Walmart, Kroger and Harps stores, as well as many independent grocers throughout the state.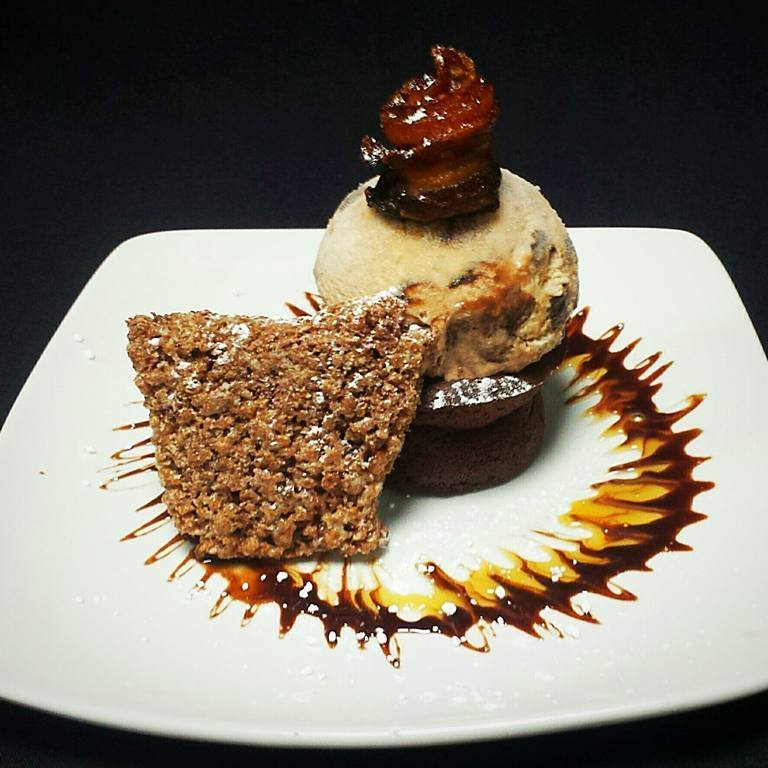 Postmasters Grill in Camden
This contemporary restaurant located in the Old Camden Post Office sources the best local foods and beverages as well as locally grown produce to feature on its menu wherever it can. One of its stars is the Razorback Bacon Chocolate Torte. It starts with a chocolate torte base, complete with Petit Jean bacon crumbles. A scoop of Yarnell's Wooo Pig Chewy comes next, topped with a candied Petit Jean bacon twist, and completed with an Arkansas-shaped Cocoa Krispie garnish.
Searcy, Home of Yarnell's Ice Cream
Yarnell's Premium Ice Cream Company of Searcy is steeped in tradition, tracing its roots back to 1932. Ray Yarnell survived the Depression and steadily grew the business by selling five-gallon metal cans of ice cream to local drug stores and ice cream parlors. Through a series of acquisitions, Yarnell's became the last Arkansas-based ice cream manufacturer. Now owned by Schulze & Burch Biscuit Company of Chicago, Yarnell's continues to rely on the same original formulas and recipes that have been enjoyed by generations of Arkansans. In Searcy, Yarnell's is proudly served at Midnight Oil Coffeehouse and Sno Island.