Lilliehobbs Mercantile just opened six months ago but is already drawing attention and rave reviews for its handsome construction, beautiful location, creative bakery and café and assortment of American-made gifts. Located along Highway 65 in Omaha, Arkansas, about 9 miles north of Harrison, many people find it a convenient stop on their way to Branson or Springfield.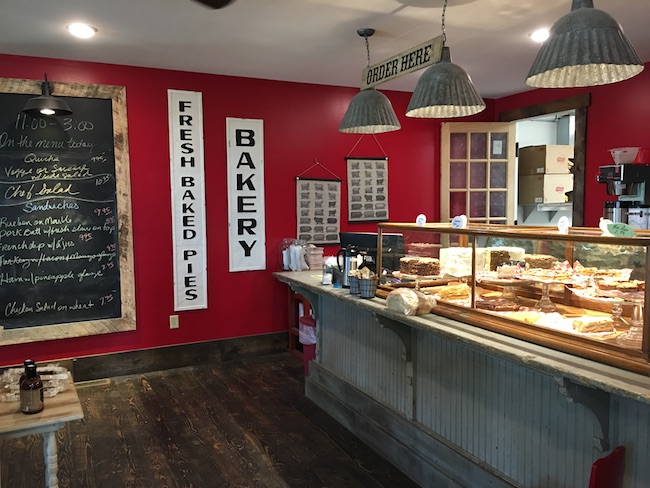 Owned and operated by Kelly and Eric Lindberg, the store represents a lifelong dream and approximately 16 years of consideration and planning for Kelly, who acquired land that had formerly belonged to her family in order to build. A combination of the names of loved ones resulted in the business name of Lilliehobbs, which Kelly says speaks to a "soft, Southern and comforting" tradition. The sign outside, with the name printed in lowercase letters, depicts Kelly's grandmother in an old black and white photograph that was taken 2 miles down the road. A mercantile calls to mind a place for a community to gather and shop, hear news and visit with neighbors. Kelly agrees: "No one ever seems to be in a hurry—people feel comfortable here." She wants a visitor's stop to be memorable.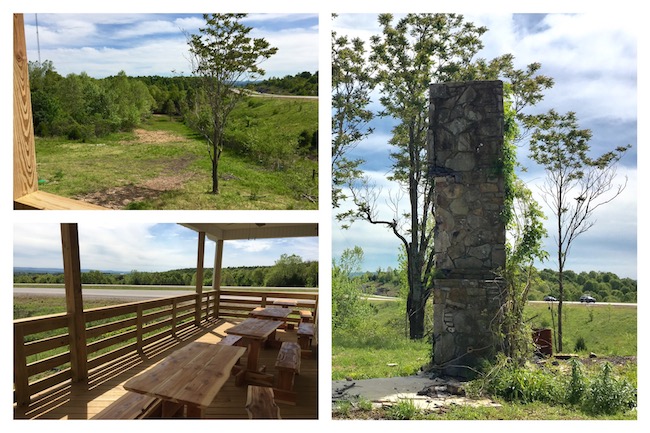 Currently, customers can sit inside at tables in a window-lit large dining area that emerges naturally from the store space, or they can sit on the covered back porch overlooking the hillside where, Kelly tells me, she hopes to establish gardens and walking paths. A vine-covered chimney remains to mark where Kelly's uncle's house stood, near where the mercantile is built. The Lindbergs would like to restore the chimney and create an outdoor patio and fire pit area, establishing another way for people to gather and relax at the mercantile.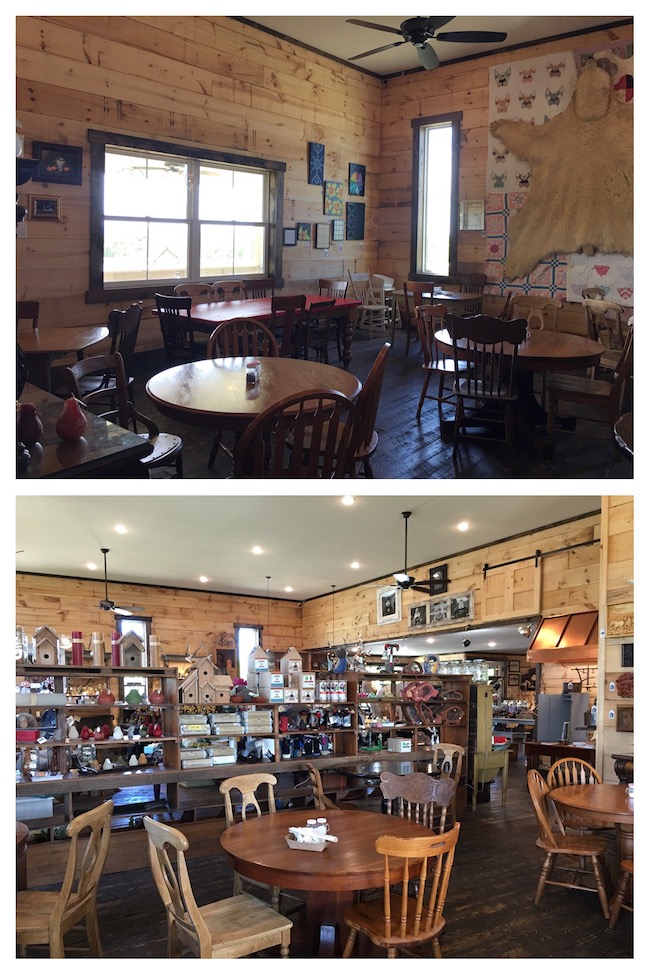 Since Lilliehobbs opened in late November 2016, improvements and changes have occurred rapidly and business is good. Kelly credits the mild winter for Lilliehobbs' strong start. I recently visited around 3 p.m., after the lunch crowd (Lilliehobbs is open 9 a.m. – 6 p.m. every day except Sunday when they close an hour early at 5 p.m.). The glass display counter in the bakery held pies, cinnamon rolls and cakes, including a crepe cake with 15 layers. Kelly took my order directly and, after overseeing the installation of a new refrigerator, sat down to visit with me as I ate my ham, bacon and mango-glazed panini, followed by a slice of blueberry cake with mascarpone icing. Intermittently during our conversation, Kelly checked on the other guests, inquiring about their meals.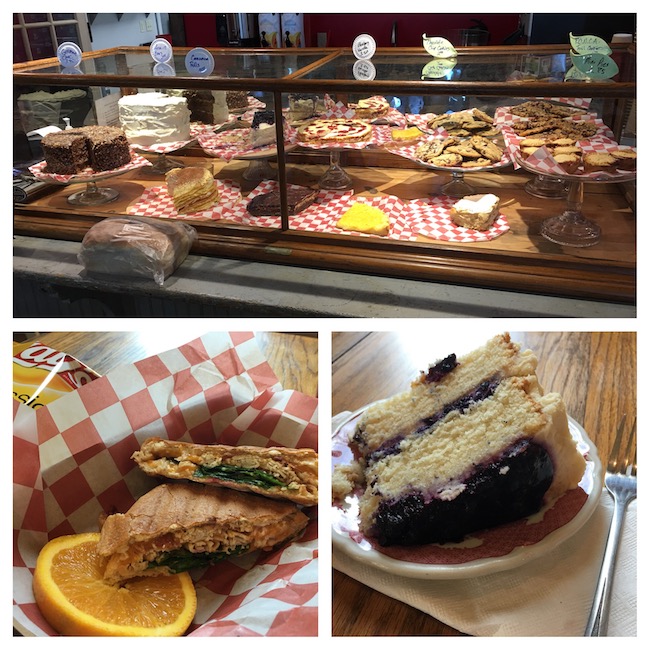 As an artist trained as a stained-glass apprentice in Branson, Kelly appreciates American and local artists and strives to highlight exemplary, unique goods and items. On my first visit, I selected a Good Wood kitchen utensil made from Ozark-sourced hardwood. When I returned a few months later, different items were for sale. Kelly encounters artists to feature in her store by attending trade shows, and not only does Lilliehobbs offer a variety of handmade, vintage and restored items (one side of the store has booths for sellers to rent and service themselves), but merchandise is constantly being refreshed so there is something new for customers on each visit.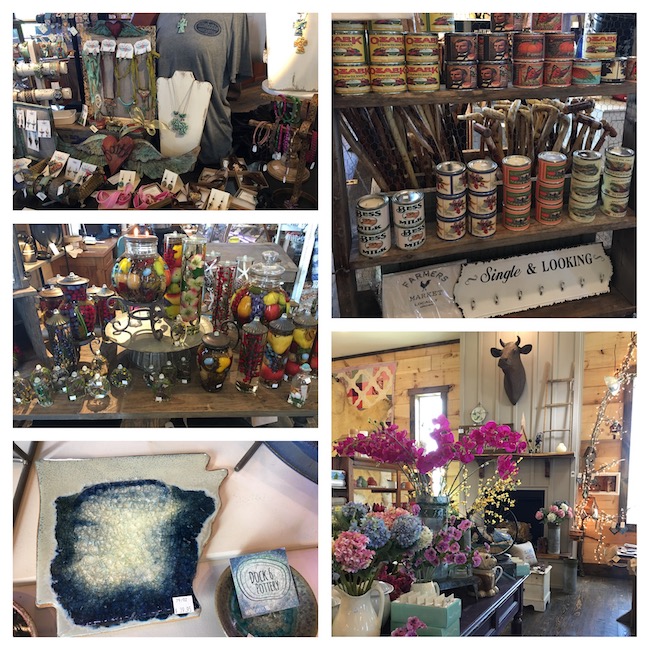 With a regular customer base from Bentonville to Mountain Home and visitors from states like Colorado and Oregon, Lilliehobbs brings in guests whom Kelly and her team enjoy getting to know. Often, people return to Lilliehobbs and bring a group of friends. Lilliehobbs advertises current goodies from Facebook and Instagram accounts, including an account dedicated to the bakery (it includes a video of the aforementioned crepe cake). In the future, we might see a cookbook from Lilliehobbs. Toward that goal, as well as for general purposes, Kelly says she values the honest criticism of visitors, insisting she and her family and staff appreciate it for helping them improve.