Women all over the country and world—including a contestant on last season's The Bachelor—wear Leah Keller's gowns and outfits for special photo shoots, mainly bridal and maternity, and Keller has collaborated with leading family photographers and popular Instagram influencers. Her business, Leah Maria Couture, stays busy: she and her team of three seamstresses work hard to keep up with an ever-increasing demand for her creations. A manager and team of assistants help run the business, along with a social media manager, and Keller speaks in terms of competitors and imitators of her work. Yet for the extent of the couture business, Keller operates it from her home, where she is also a dedicated wife (about to celebrate her 8th anniversary) and attentive mother to her three children.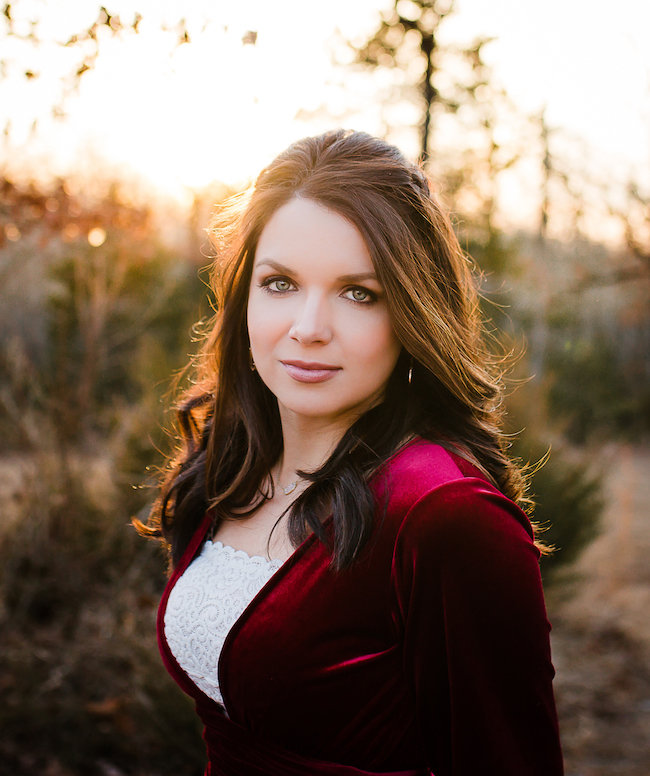 Photo Credit Jana Gaston Photography
Photo Credit: Jana Gaston Photography
Keller grew up in Mountain Home in a large family. She was homeschooled, but tells me she was "a horrible student" with no interest in attending college. Claims of having been a bad student aside, she is obviously dedicated and has always had the drive to work hard and implement business models: she began her own dog walking business at age 10 ("—a dollar a dog! It was a good day when I had seven dogs. And they were all little weiner dogs!"). As a teenager, Keller bussed tables at Fred's Fish House and started a boat cleaning business that is still running, now in the control of her sister Andrea, and graduated high school at age 17.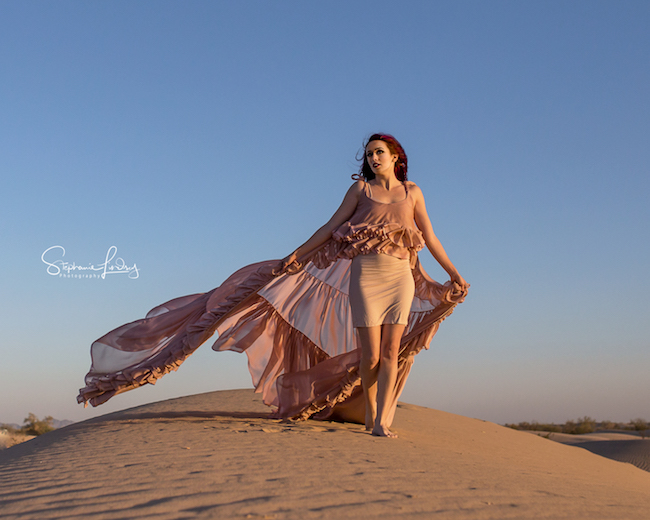 Photo Credit: Stephanie Lindsey Photography
Keller moved to Virginia in 2010 to marry her husband William and worked briefly as a dental assistant before leaving to be home with her first baby. She found herself with unoccupied time. Trips to a market where women from the local Mennonite community sold well-crafted handmade items inspired Keller, who taught herself to crochet, t0 begin making baby booties. Her crocheted newborn props caught the eye of a photographer, who purchased some and spread interest in the items among other photographers. When Keller realized the income for her work was not equal to the effort, she began to explore sewing. Until this point, her only experience with sewing had been in a home economics course for which she made a jogging outfit that she calls "a bit of a disaster," but early projects sewing baby blankets were a success.
The trend of maternity photo shoots was taking off as Keller launched her fledgling business, which she called Sew Unique Homestead. The basic outfit for these maternity shoots was a bandeau top with a full skirt, and Keller began receiving orders to customize the look. It was rewarding to earn income from her labor and she enjoyed setting goals for herself of paying certain bills each week. Her husband was working full-time as a registered nurse while studying to be a nurse practitioner, and they had had their second child, so the added income was a boon.
As Keller saw her business taking off, she renamed it Leah Maria Couture, using her first name and the middle name she was given when she was confirmed in the Catholic Church, after Saint Maria Goretti. Leah Maria Couture offers over 150 gowns, dresses for girls, a boudoir collection, jewelry and exquisitely detailed full-sized angel wings. Keller's creations are magnificent and expansive: bold colors and dramatic forms, with cascades of fabric. Her minimalist designs are equally impressive, revealing a keen eye for detail. She designs especially for the individual, setting, purpose and photographer, and her customers often request customization.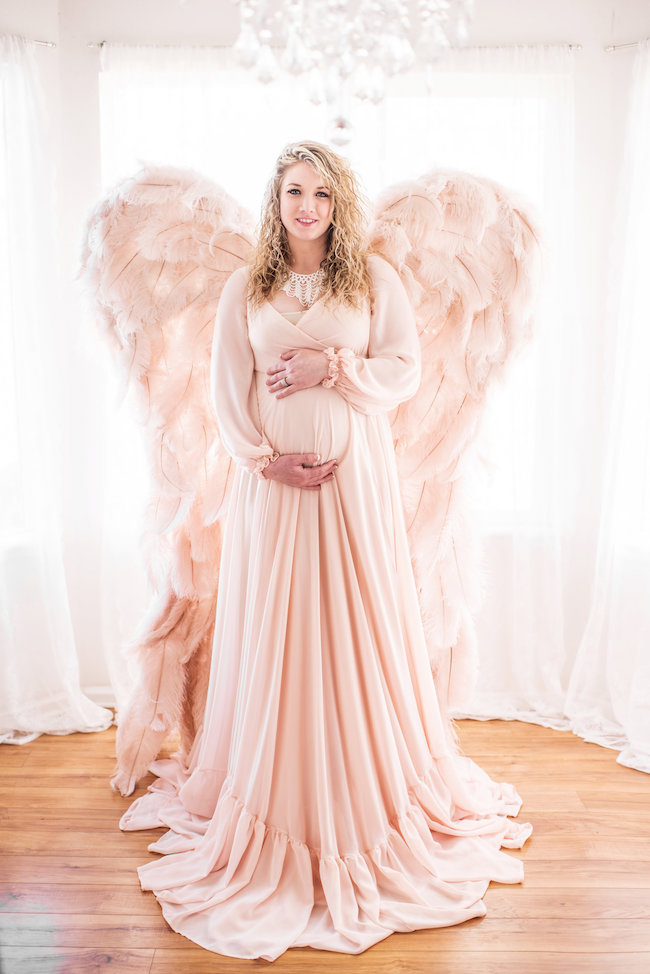 Photo Credit: Ginny Haupert Photography
Keller returned to Mountain Home in 2014 to be close to her family once again, which she appreciates especially now that she has had her third child. She credits her parents, Teresa and Hal Wehmeyer, as an inspiration for her work and the basis of her business sense, and she credits her husband for supporting and helping her. Of her success, Keller believes that "all this has happened because I prayed a lot. I would pray every day. I still do. Now I pray that I make the right decisions."
Leah Maria Couture is continuing to grow: Keller is creating a blog, working with a manufacturer to offer customers a more affordable option, and pursuing an extension of Leah Maria Couture that will rent the designs. Orders for gowns keep coming in, and Keller says she needs more seamstresses.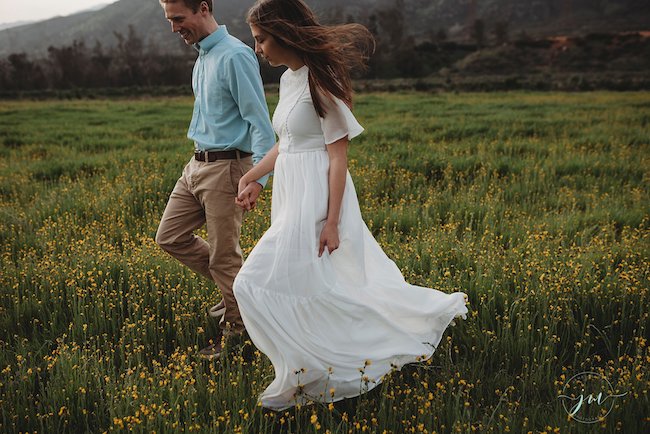 Photo Credit: Janae Marie Photography
Asked what it's like to have people buy and wear clothing with her name on it, Keller says she doesn't feel like it's a big deal, but she does feel touched when her customers share their stories with her of the special significance of her gowns in their maternity shoots: "I'm just an everyday person. You pay me and I make something for you. But when somebody leaves a review talking about how they were trying to conceive this baby for seven years and they finally have their little blessing, or their rainbow baby after three or four miscarriages, [I realize] I helped bring joy to this person."
Keller is happy to make a difference and connect with her customers, and she also wants to encourage future generations to explore their creative side and learn to sew. She's on the right track in her own family: her two young sons enjoy sitting with her and attempting their own sewing projects.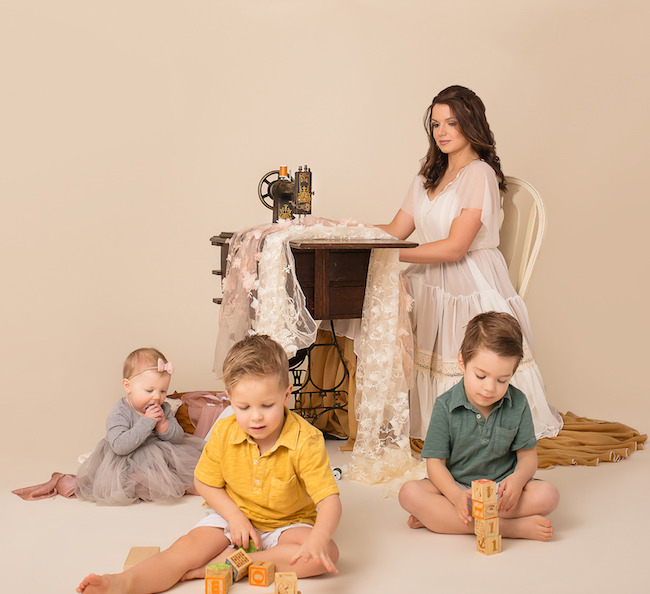 Photo Credit: Jana Gaston Photography
Banner photo credit: Ammara Crittenden