Did you know Arkansas has its own art enclave, not far from Fayetteville?  Terra Studios has been in operation for 40 years, and it still offers a great afternoon for art lovers.
Leo and Rita Ward and their son John established Terra Studios in 1975 as a family glass and pottery studio. The first Blue Bird of Happiness was created in 1983, and it caught on quickly, becoming a favorite Arkansas souvenir that's traveled home with millions of visitors. Over the years, the Wards were able to enlist more than 100 different artists to create the extensive art park surrounding work spaces.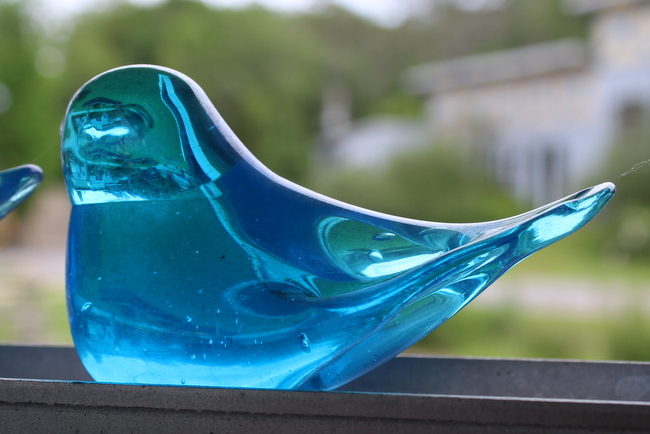 The Wards retired in 2007, and Jamie Ulick purchased the park. He and Val Gomez have been working hard to get Terra Studios back up to par and at its best. In 2014, the duo announced that Terra Studios has now been incorporated as a 501(c)(3) nonprofit organization. Two hour workshops on a variety of crafts are already offered, and this year community concerts and festivals are being added to the schedule. Every Sunday afternoon, musicians come in for gatherings; glass blowing and glass art demonstrations are done every day starting at noon (except in January and February).
Those little glass bluebirds?  There are more than 8 million of them now, and they're all over the place.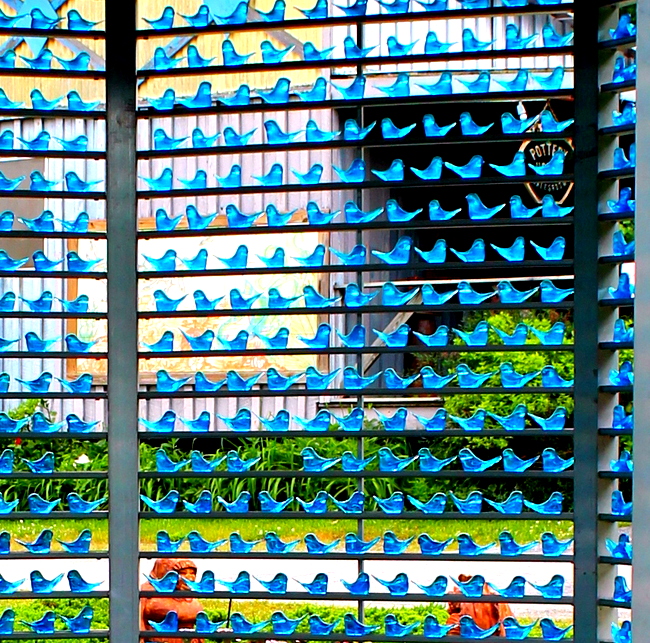 Visiting Terra Studios is an adventure, for both artists and art lovers. The vast park showcases an extraordinary array of pieces, from stonework to pottery, glasswork to fabric arts. In addition to a large facility that houses a gift shop and the glass studio, there is a pottery building, classrooms, a stage, an event center and even a "wizard's cave." A small lake graces the center of the compound. There is a mural garden, more stone statuary on a woodland trail and even a hand-laid labyrinth for walking and thinking.

Terra Studios is also about hands-on art, where individuals and groups can come and learn how to create pieces. One building on park offers classrooms where everything from wheel-throwing pottery to dyeing silk is offered. There are kilns available for creating works of clay and glass, and plenty of space for entire clubs to gather. These activities are great for kids, but they're also wonderful as workshops and corporate retreats, where team-building can be more than a metaphor.
Tourists and individual travelers who come to the park can join in on classes being offered at just about any time. Some projects are free, and others are available to create for a small fee. There's also a café within the main building that serves sandwiches, sweets and beverages.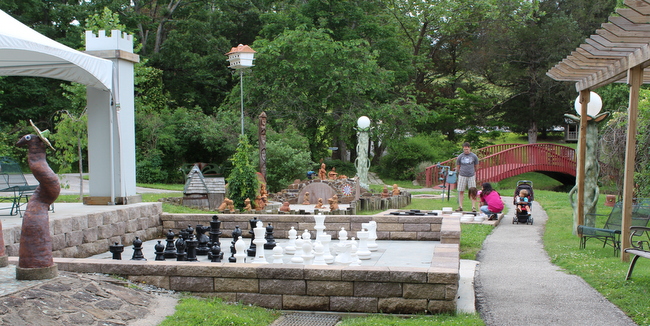 If there were one word to describe Terra Studios, it would be whimsical. From tiny clay cars to adorable sculptures, stained glass windows and diminutive wooden doors and even cave-like playgrounds, you'll find this Ozark retreat to be a place of wonder.
Terra Studios
12103 Hazel Valley Road
Fayetteville, AR 72701
(800) 255-8995
Terrastudios.org
Open 10 a.m. – 5 p.m. every day except Thanksgiving Day, Christmas Day and New Year's Day
Free admission