Jason Suel puts the variety in variety show.
The actor, teacher, comedian and musician may have found his career calling when he blended his many and diverse talents together as the namesake and creative leader of Later with Jason Suel.
Fayetteville Public Television and made the transition to regional television on New Year's Eve on Fox 24 and in the process went to a weekly format. The local variety, sketch and informational show, which is styled in the tradition of popular late-night talk shows, can be seen at 9:30 p.m. Saturdays. The current season runs through the end of June, with a hope to continue with a fifth season later next year.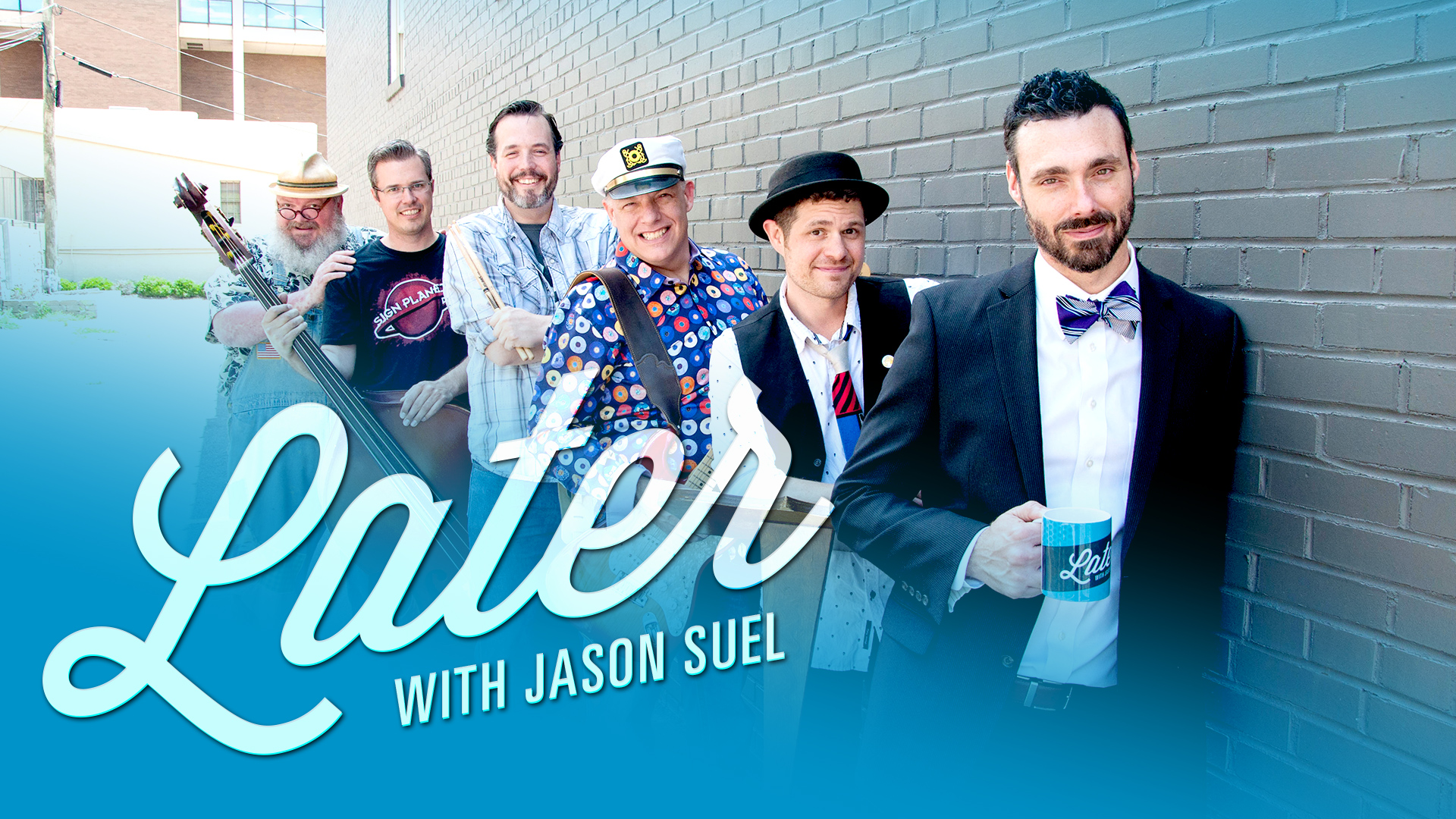 The cast of "Later with Jason Suel"
"I am involved in a variety of things," said the host, a Fayetteville resident for the past eight years. "It's been difficult to pin me down."
It started back in college. People would ask him what his major was, and he could never decide. He ended up with a communications degree from the University of Central Arkansas in Conway, then an MA in Theatre & Film from Bowling Green State University in Ohio before moving to England for four years and working as a youth theater instructor and director.
He came to Fayetteville to work in the arts and took acting and teaching jobs as they became available. In particular, he credits his work in various improv groups (such as Phunbags and Rodeo Book Club) as a major help to his newer role in front of the camera. The classic improv mechanism of listening to a scene partner and then building from there – known as the "yes, and…" in the improv world – helped him develop a voice.
"Doing improv has helped me hone the skill of talking to people in Northwest Arkansas. I wouldn't have been able to sit in a chair and talk to people (without an improv background)," he said.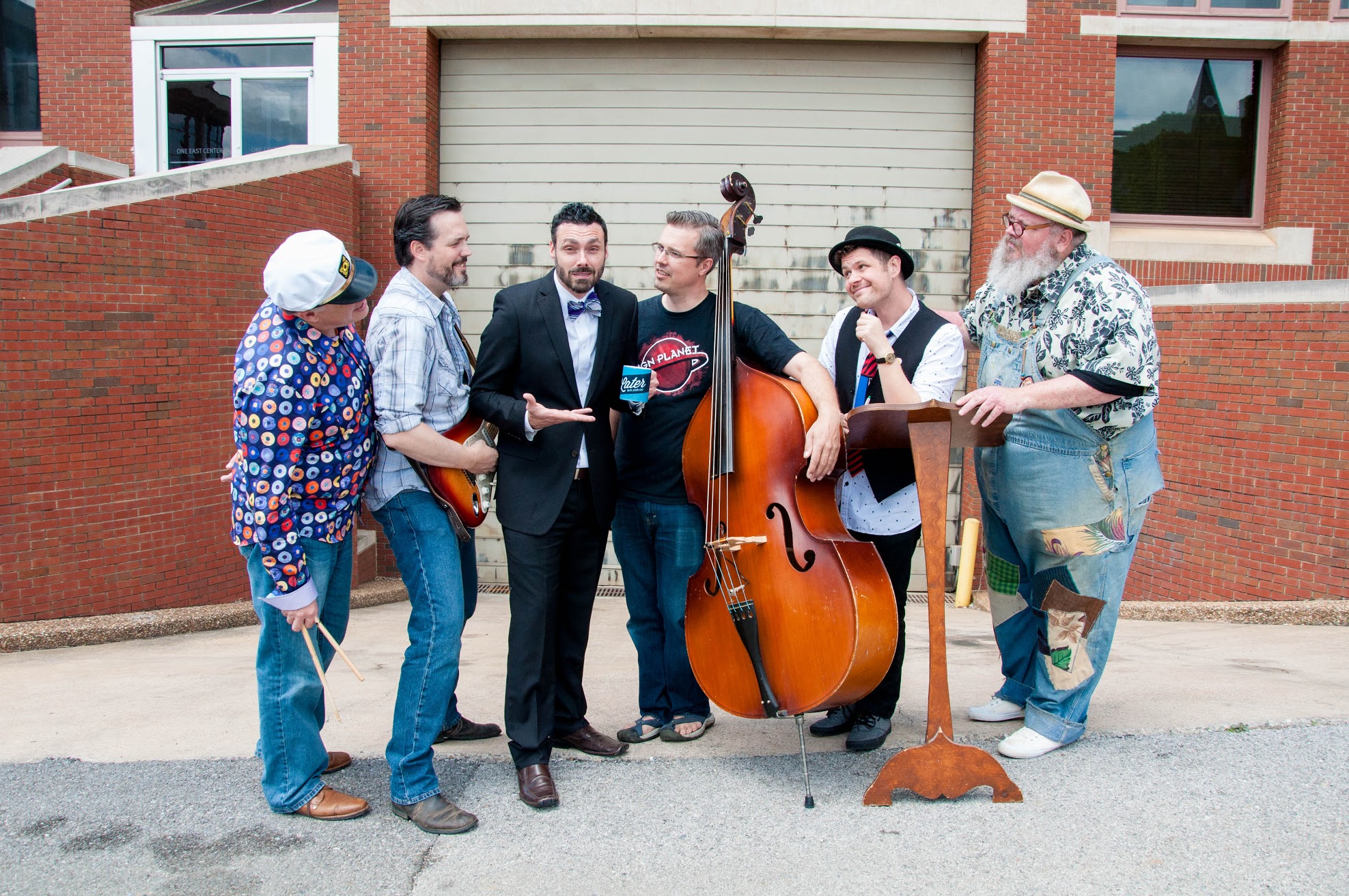 Dan Robinson, director of FPTV and also a man of many talents, walked Suel through the process of creating a show. Over a series of coffee meetings, they set the show's style and its central conceits. The idea was always to focus on Northwest Arkansas and its many colorful characters and bustling businesses. And there was also a discussion on the tone, language and character of the show.
"I errored on the side of political correctness, and making it something for everyone," Suel said.
The coffee meetings began in late 2013 or early 2014. Production on Season 1 began in March 2014. The first show debuted the next month, with a second episode following a full month later.
The first season was orchestrated by a small group of friends. Suel did much of the writing himself and invited his friends to fill in as guests. Robinson quickly assumed the role of producer. Editing was (and still is) handled in-house by Flint Woods. Live music was provided by Jason Reddecliff, who soon brought along musical partners Owen McClung and Charlie Platt. To further liven up the backdrop, Suel borrowed set pieces from all around town.
Continue Reading at Fayetteville Flyer