Whether you need pet treats, supplies or advice- you can find it all here in the Natural State. The animals who fill our lives and homes make Arkansas even better. Here are some stores in Arkansas that sell products that are made here too.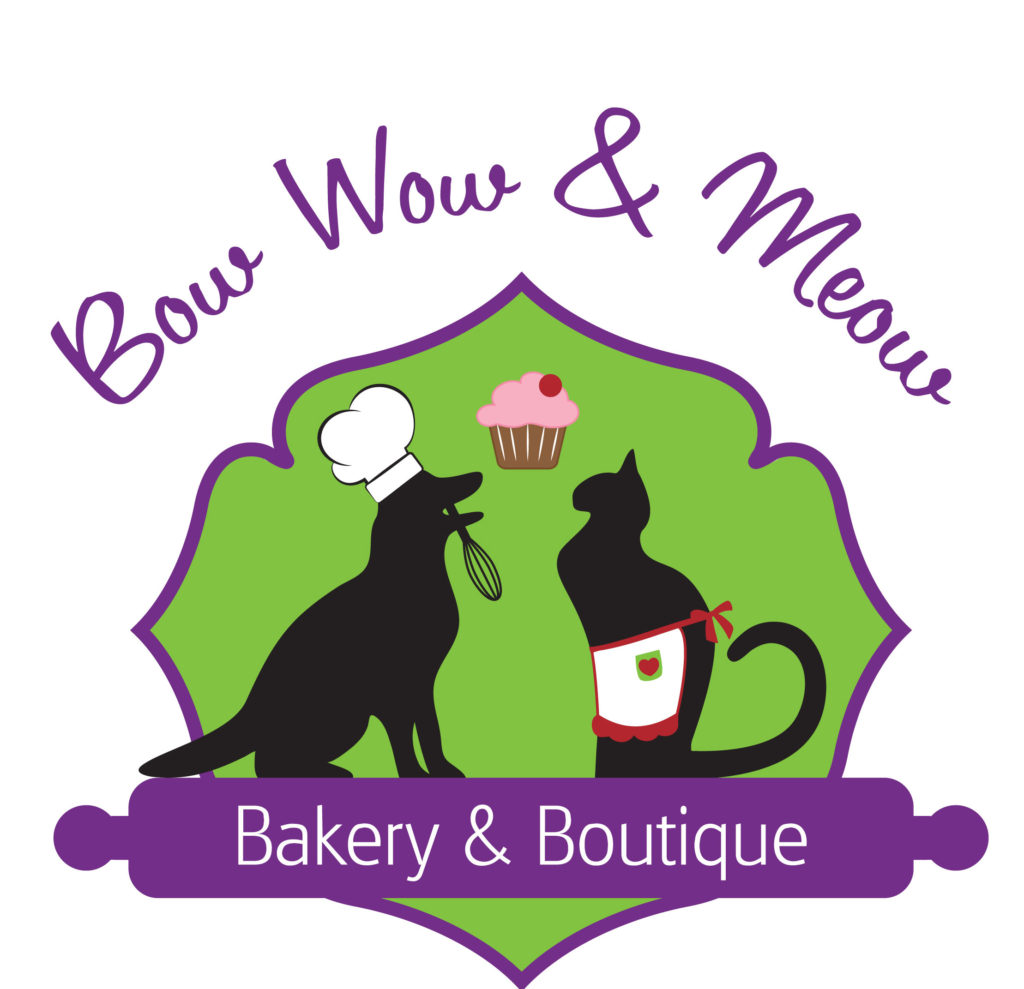 Bow Wow & Meow- Bakery and Boutique
This is the sixth year April Mayfield, owner of Bow Wow and Meow, has been making tails wag with excitement at her great bakery and boutique where owners can bring their leashed pets. Why leave them at home when you can let them sniff out what they want for themselves?
Usually, we tend to feel a bit guilty as our pets watch us eat. Here you'll find that the opposite is true. Bow Wow and Meow has a big selection of edibles for your pet: birthday cakes, cupcakes, brownies, whoopie pies and pizza. Yes, pizza! They have dessert pizza and their popular Pupperoni pizza. Don't worry- it isn't real pepperoni. Theirs is topped with yogurt or peanut butter shaped like pepperoni.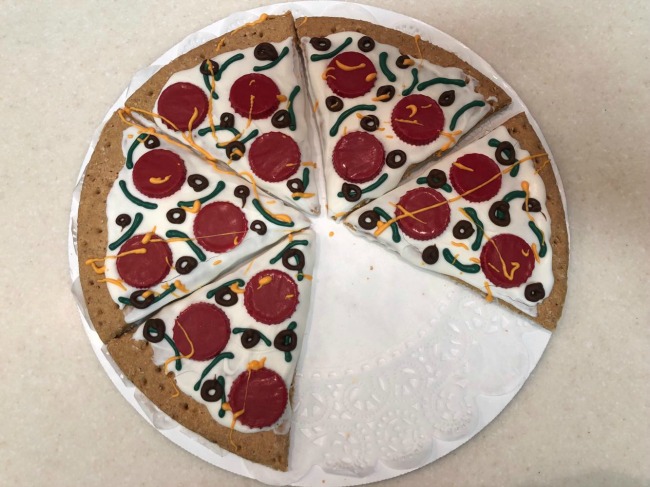 Everything is baked fresh, on-site where you (and your pet) can see and smell what's cooking. You can pick out the perfect cake to celebrate your pet and have it personalized.
They need two days notice for birthday cakes. Cakes start at $12.50. They offer small, medium, large and extra large. Cupcakes are $3 each. Whoopie pies and brownies are $4.50 each.
If cats can play games on phones, then I think you should let your dog pick out what they want for a treat. No matter what, you can check out Bow Wow and Meow in person, on paws or on Facebook. Check them out on Instagram- where they love to feature their 4-legged clients.
Bow Wow and Meow
Location: 11607 Maumelle Blvd, North Little Rock, AR
Phone: (501)753-2663

Just Dogs Gourmet
This is a must-stop doggie destination. You and your favorite fido are invited one of Little Rock's finest dog boutiques offering tasty gourmet dog treats and confections. Just Dogs Gourmet also has the newest and coolest pet accessories. Their boutique features a unique collection of clothing, collars, harnesses, leashes, beds, carriers, toys, bowls and items for the dog-obsessed. It goes without saying that dogs are always welcome in their store.
You can order a customized birthday cake. Just Dogs Gourmet has small Birthday Cakes that are  3″ round and their large Birthday Cakes are 6″ round or bone shape. They start at $27.99. For $17.99 you can get a large personalized doggy bone. While you are at it, you can sign up your precious pup(s) for their Frequent Barker's Club for a special birthday card, discounts and the latest news and events.
Let's talk about all the tasty treats they have! By the end of this, YOUR belly will be what's growling! If your pooch has a hankering for some cheese, they have cheese fries worth drooling over. They are $7, and you get two orders of fries.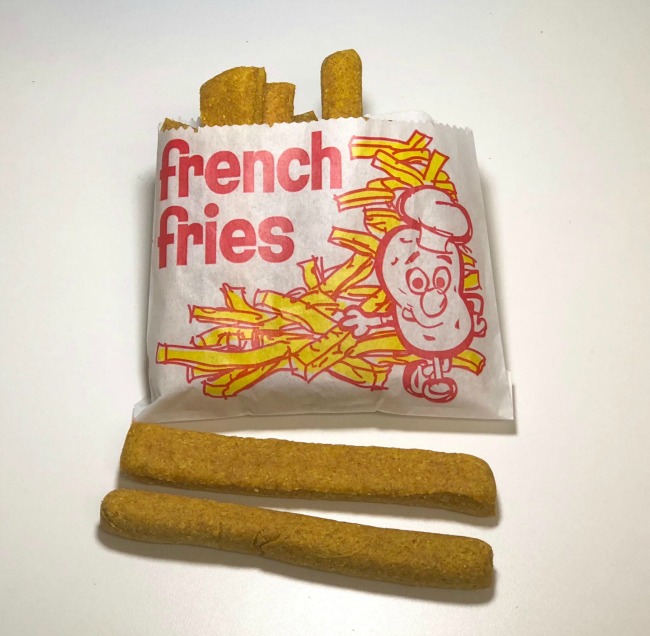 As for their best-sellers, your furry friend will go Hog Wild for their Pig Sooie Cookies. A pack of 4 hog-shaped cookies costs $7.00. Paw confections are also a best-seller. They are solid yogurt confections that are decorated seasonally. Umm, they look as good as they taste. A pack of 6 is $5.25.
The coatings on their treats are safe for dogs and consist of vanilla yogurt, peanut butter yogurt and carob. Carob looks and tastes like chocolate, but it doesn't contain the harmful ingredients for dogs – caffeine and theobromine. Their products are designed to be fed as treats and are safe for healthy dogs in moderation. You can find a list of ingredients in their coatings and recipes on their website. And you can follow Just For Dogs Gourmet on Facebook.
Just For Dogs Gourmet
17711 Chenal Pkwy, Little Rock, AR
Phone: (501) 821-5774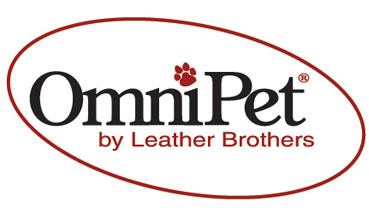 Leather Brothers
For over 40 years, Leather Brothers have been manufacturing pet products in Conway, Arkansas.
They manufacture high-quality pet products: Pet collars, leads, muzzles, harnesses, dog bowls, crates, pressed rawhide, charms, & more!.
Leather Brothers was established in 1976 by brothers Louis and Steve Schrekenhofer, They are third generation leather workers, who began their career working with their father, George Schrekenhofer, Sr. The brothers, who started the company with just a few employees and a few product offerings, still lead the company. They employ about 60 full-time associates and offer more than 8,000 quality-made pet products.
This Arkansas based business supplies its products, many bearing the OmniPet® by Leather Brothers brand name, to an ever-growing network of dealers and distributors worldwide. The company's 55,000-square-foot facility, skilled workforce and modern equipment enable it to manufacture quality products efficiently and cost-effectively.

All of their Luxe Leather products are made in Arkansas! Their best seller: Luxe Leather Dog Collars retail for anywhere from $12.99-19.99. There are all kinds of colors and prints available. If doggy bling is your thing, then they have that too. You can check out everything they make on their website. Don't worry- Several stores in Arkansas sell their products – Safari Pets in Cabot and all 3 locations of The Whole Pet.
You can find them on Facebook, where on the first of each month they give away a free product. Your pet would be disappointed in you if you missed out on that!
Leather Brothers
1314 Nabholz Ave, Conway, AR
Phone: (501) 329-9471

The Whole Pet
With 44 years of experience in the business and 3 locations in Arkansas, The Whole Pet is dedicated to making shopping for the pet(s) in your life enjoyable. Their stores are located in Fort Smith, Fayetteville and Springdale. Each of their stores offers healthy pet foods, supplies and grooming. Some locations provide training, fish supplies and pet photography.,
They are proud to carry all the best brands discerning pet owners want and products made by family-owned companies.  Guess what? They carry products made by Leather Brothers. I would not leave you hanging. I don't know how you will pick only one style of collar from their selection of Leather Brothers. No matter what, your pet will look styling. You will be saying "Woo Pig Sooie" while your furry friend shows their Arkansas pride when they wear the Razorback Red collar. They can bark or meow while you call the Hogs!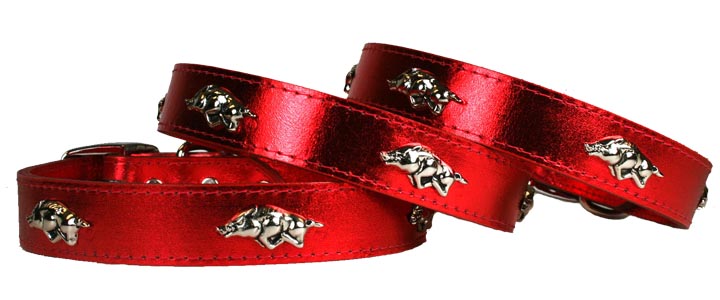 You are in luck- that is not the only Arkansas brand they carry. Your pet deserves to sleep like the King or Queen they are. You can buy indoor/outdoor cots for your furry friend that are made in Arkansas. The Whole Pet carries cots made by 4 Legs 4 Pets.
If it just so happens you do your shopping online- The Whole Pet can hook you up! Check out everything they have to offer on their website. You can follow the Whole Pet on Facebook too.
The Whole Pet
5320 W Sunset Ave, Springdale, AR
Phone:  (479) 419-4993
6802 Rogers Ave, #5, Fort Smith, AR
Phone: (479) 452-3235
2423 N College Ave, Fayetteville, AR
Phone: (479) 249-6108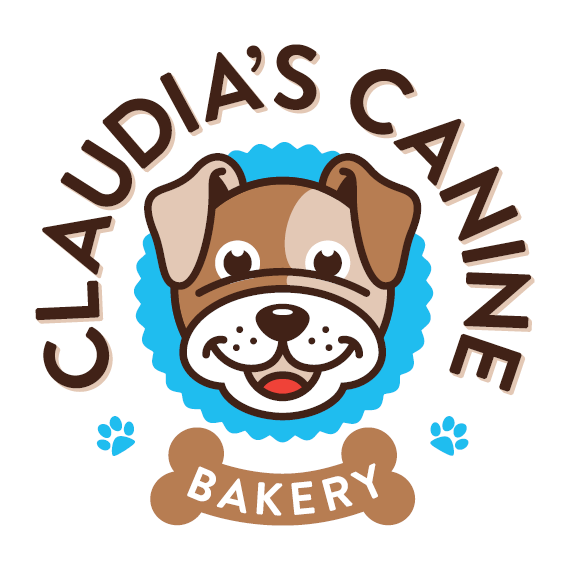 Claudia's Canine Bakery
Claudia's Canine Bakery is a wholesale bakery in Maumelle, Arkansas. Since 1997, they have specialized in quality, wholesome dog treats. All of their products are made with all-natural, high-quality ingredients. Each treat is made with love and compassion, right here in Arkansas.
They are styled to be attractive to both pets and owners. They have designs for birthdays, Halloween, Christmas and everything else.
20 years ago, their founder had gotten a golden retriever puppy. That is when Claudia discovered that some of the most popular dog treat brands all contained some amount of harmful ingredients. This didn't sit well with her or the puppy she named Daisy. She set out to find a safer treat alternative, but ultimately realized the only solution to her problem was to create her own!
Claudia transformed her small apartment kitchen into a micro-bakery and began to make her homemade dog biscuits and cookies. After experimenting with different recipes and using her golden retriever, Daisy, as her taste tester, Claudia's Canine Bakery was born.
While they don't sell directly to the public, you can find their goodies in local stores, such as Petsense, Doggy Daddy and Just Dogs Gourmet. Also, a local company called Pear Orchard Products sells their items in their Amazon store.
You can follow them on Facebook to see what they have cooking right here in Arkansas for pets nationwide.
Claudia's Canine Bakery
100 Four Paws Ln, Maumelle, AR
Phone:  (501) 851-0002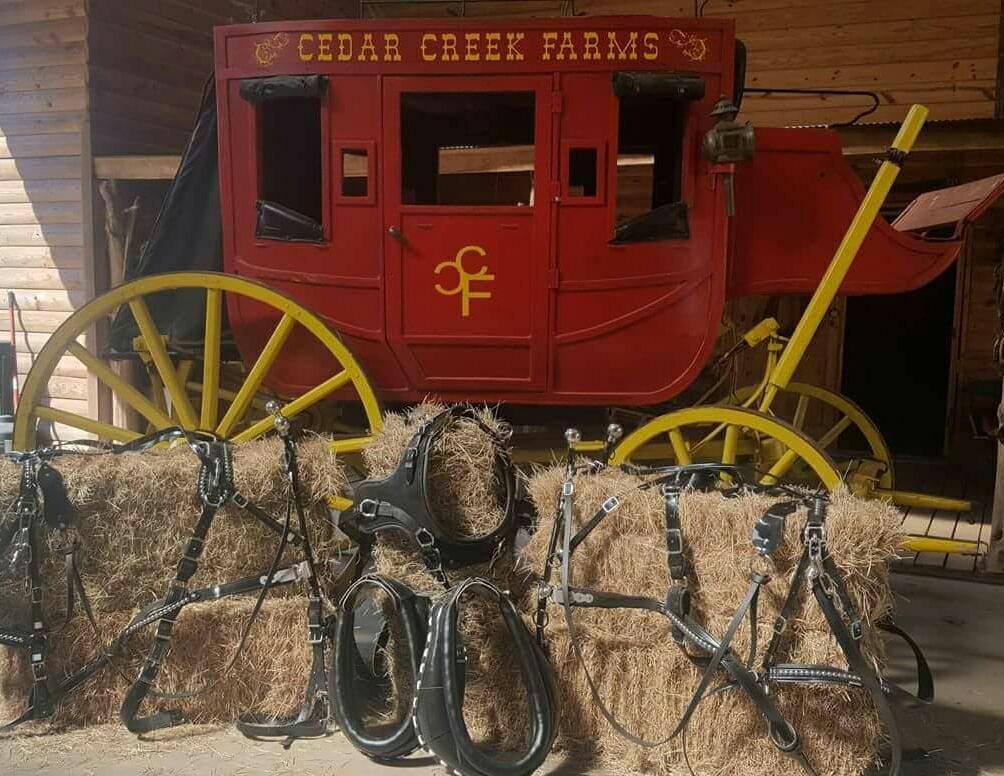 Cedar Creek Farm Harness and Tack Shop
A great example of a "Mom and Pop" Shop, everything from Cedar Creek Farm Harness and Tack Shop is handmade on the farm by owners Randy and Keith Galloway. Cedar Creek Farm Harness and Tack Shop is located in Romance, Arkansas – that is where they get to do what they love and love what they do.
If you are looking for a full parade horse team harness or a wagon racing team harness, they have both. Their horse team bridles (full spot) start at $75. And they have spur straps that start at $35.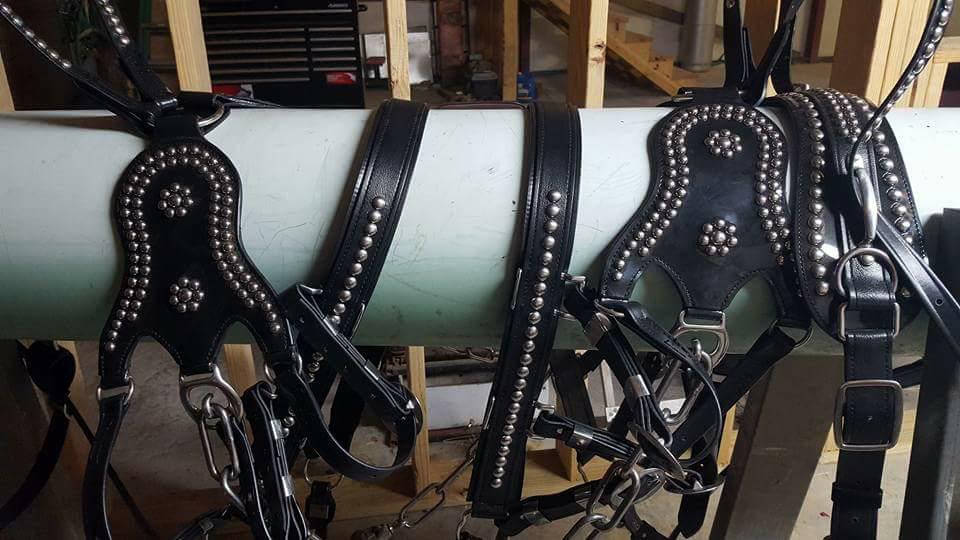 You can find Cedar Creek Farm Harness and Tack Shop on Facebook. Or you can shoot them an email.
Cedar Creek Farm Harness and Tack Shop
205 Cedar Creek Road  Romance AR
Phone: 501-940-6108
Email: Cedarcreekharness@gmail.com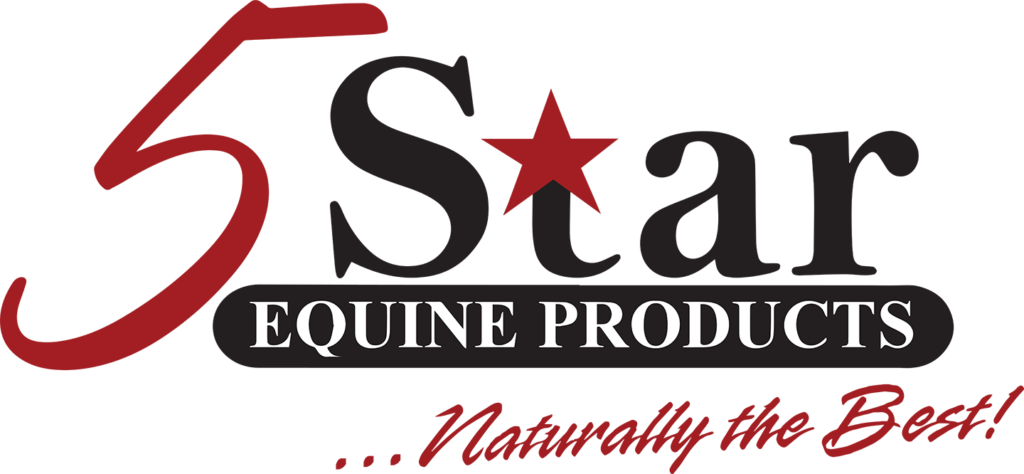 5 Star Equine Products & Supplies, Inc.
5 Star Equine Products & Supplies is owned and managed by Terry & Julia Moore in Hatfield, Arkansas.  It is a family-owned and operated business. From this small community set within the heart of the beautiful Ouachita Mountains located on the west-central side of the state, they manufacture some of the world's finest, all-natural saddle pads and mohair cinchas.
They're best known for their saddle pads, which are made from the highest-grade pressed industrial felt. Using nothing but 100% virgin wool, 5 Star Equine Products & Supplies developed their saddle pads using scientific research and intensive field testing to achieve the correct function, safety and benefit for your horse.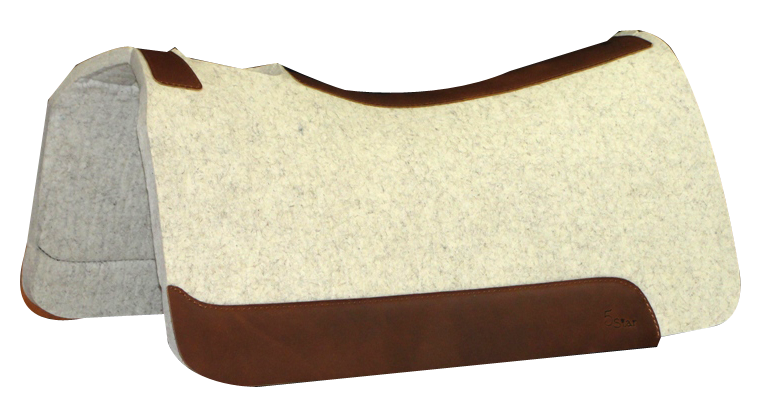 They also manufacture a line of premium-quality cinches made from 100% mohair for ultimate comfort and a natural fit on horses, ponies and mules.
Not only do they have dealers nationwide, but they are also proud to sponsor riders at the National Finals Rodeo.
Their website is shopper friendly. You can also find them on Facebook.
5 Star Equine Products and Supplies
4589 US-71, Hatfield, AR
Phone: (870)389-6328