Walking into the boutique shop Sparrow is a treat for all your senses. Music plays softly in the background while a light floral scent floats through the air and a welcome sign greets you at the entrance along with a Prayer Requests book.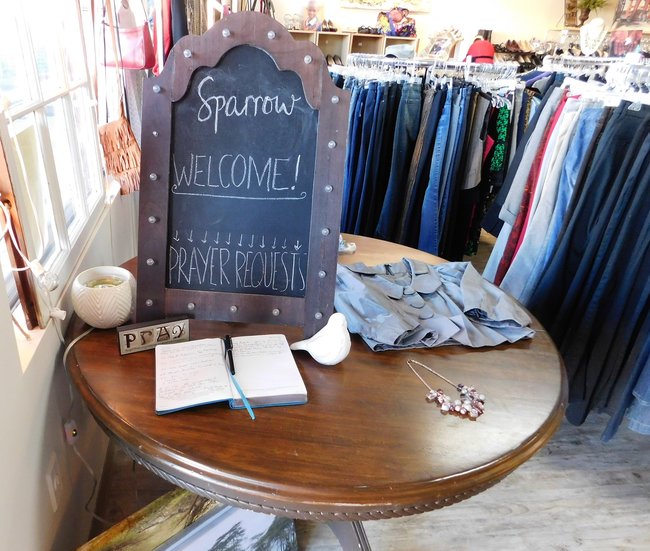 Founded in March 2015, Sparrow, originally named Shop My Closet, is a charitable resale store located in the Pinnacle Valley Plaza specializing in women's clothing, shoes, jewelry and other accessories. All items are donated, inspected for stains and rips and only the donations of highest quality are placed for sale in the 2,000-square foot store in west Little Rock.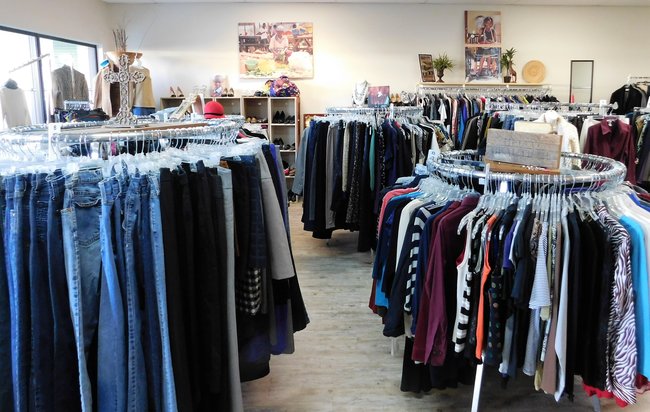 Proceeds from the sales at sparrow are used to help support the James127 Foundation that assists widows and orphans in Kenya, Africa. Jennifer Nix Mooney, co-director of the James127 Foundation, helped start Shop My Closet nearly two years ago with co-founder Melody Taylor as a way to "empower women" both in Kenya and locally. Jennifer, a widow from Little Rock, first traveled to Kenya in June 2014 to assist with an International mission project. She saw firsthand the challenges widows in Kenya must overcome to survive and provide for their families. As a result, Jennifer immediately welcomed the opportunity to join the James127 Foundation.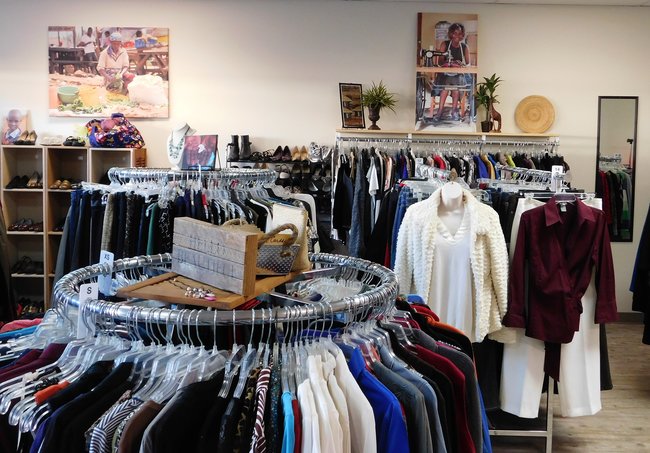 The James127 Foundation aims to give these widows sewing training for 18 months. After graduation, the women are certified Kenyan tailors. The certification enables the women to be employed and provide for their children.  The next sewing class of seven students is scheduled to start in March 2017 in Ukunda, located off the coast of Kenya.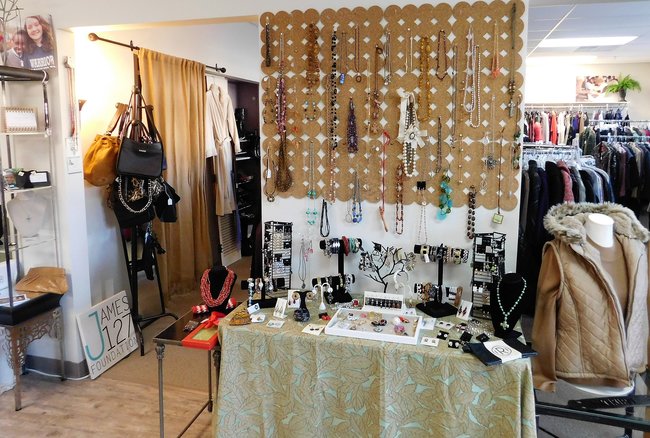 The money made at Sparrow goes into the sewing training program. Not only is the foundation giving these women sewing training, but it also provides them with groceries every month, computer skills, English classes, and basic training in gardening and farming.
According to Anna Taylor, founder and executive director of the James127 Foundation, the foundation is striving to help these women empower themselves through employment. Anna, the daughter of Melody and Lewis Taylor of Northwest Arkansas, is a graduate of the University of Arkansas with a major in Apparel Studies. She also founded Judith & James, a high-end fashion line produced for a sophisticated audience dedicated to alleviating poverty and infusing hope in Third World communities.
For more information see j127foundation.com and judithandjames.com.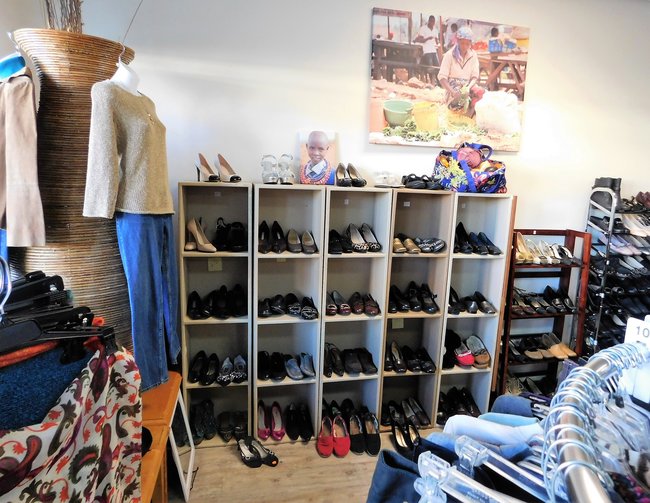 In addition, local charities in the community, such as Dorcas House and The Little Rock Compassion Center, benefit from the donations of gently used clothing, coats and shoes.  The Dorcas House provides a safe and Christian environment for women and children who are victims of domestic violence. The facility provides emergency services like food, clothing, shelter, and crisis intervention to more than 400 women and children annually.  Each week, Sparrow donates hundreds of pounds of clothes and shoes to this organization that are then given directly to the residents of the Dorcas House at no charge.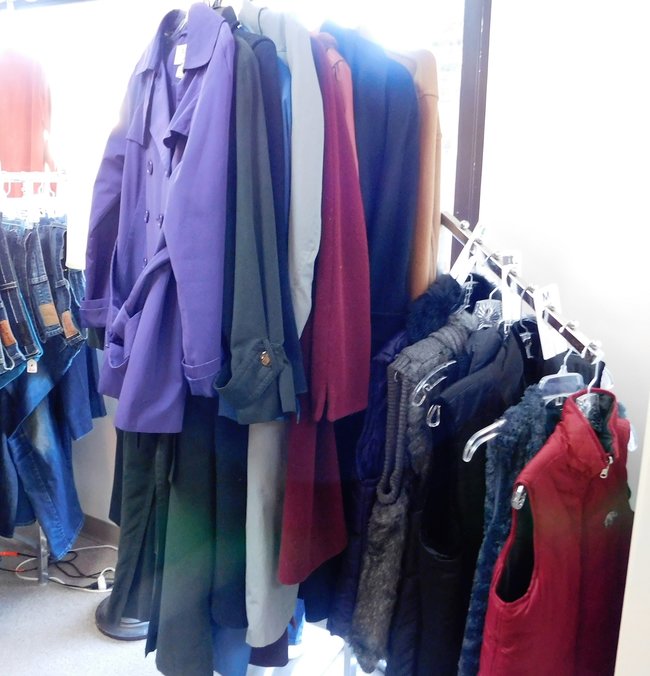 The store sells seasonal casual, workout, business and formal attire in sizes 0 to 28, including petite and women's plus size fashion. In addition, shoppers can find shoes in a variety of sizes along with purses, scarves, jewelry and accessories.
Some of the items available now include Vera Bradley purses, sterling silver jewelry, Antonio Melani shoes, Scala cocktail dresses, and Chico's sportswear.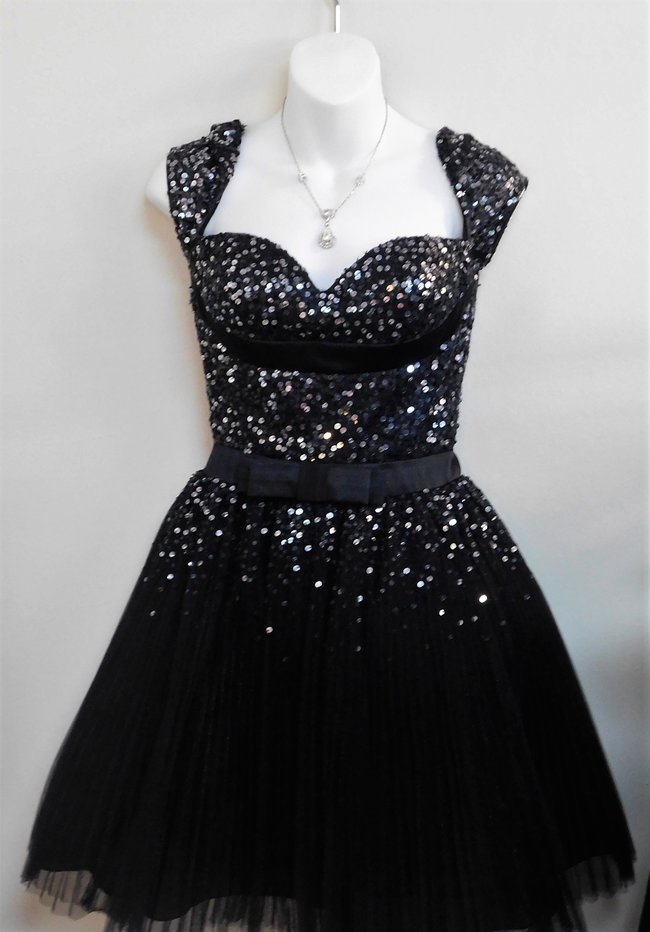 One section of Sparrow is designated for clothing, shoes, scarves, purses, jewelry and other accessories that are priced at $5.00 per item. Another section of the shop provides shoppers designer brand clothing, shoes, purses and jewelry that range approximately from $10.00 – $50.00, depending on the item. There is also a formal gown section that offers cocktail dresses, long formal gowns appropriate for proms or balls and several wedding dresses at various prices.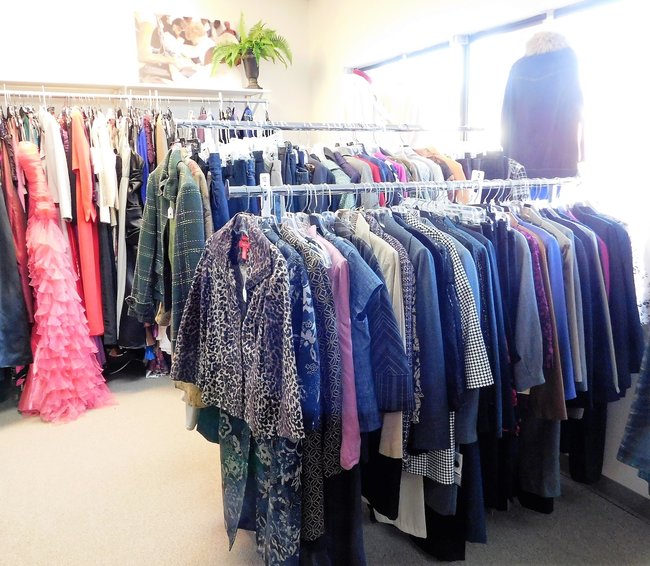 On a recent afternoon at Sparrow, a teen girl shopping with her mother purchased a long gown for $20 to wear to her first formal dance, two co-workers spent their lunch time buying office clothes, a customer who had lost more than 50 pounds cheerfully bought clothing in her new size, and half a dozen people brought in donations.
Along with Jennifer, three of the four part-time staff members in Little Rock are widows and one of the goals of the shop is to serve as a resource for widows of all ages. I lost my husband almost five years ago, and have been volunteering at Sparrow for the past 18 months. I feel fortunate that I am involved with an organization that helps so many people in so many different ways.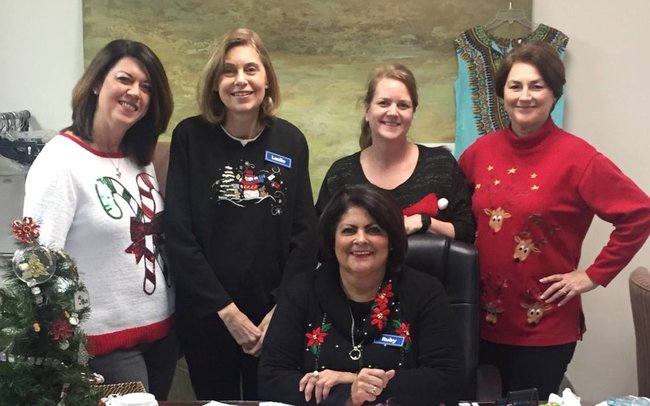 If you wish to donate new or gently worn women's clothing, shoes or accessories, please follow these Donation Guidelines:
Acceptable items include women's clothing, shoes, purses, jewelry and other accessories.
All donations should be in good to excellent condition, free of stains, odors or rips.
Items may be brought to the store on hangers or in bags, boxes, or baskets.
Once the donations are received at Sparrow, they will be placed in an intake area in the store where they are thoroughly examined and then put out for sale, stored to be put out at a later time, or donated to one of the several local charities and organizations that we assist.
All donations are tax-deductible and you will receive a Thrift Store Tax Receipt, complete with the organization's Tax ID Number that you can then keep for your records.
Sparrow accepts donations anytime during the following business hours:
Wednesday/Thursday/Friday – 10 a.m. – 5 p.m.
Saturday – 10 a.m. – 4 p.m.
Contact Information:
Sparrow
14710 Cantrell Road
Little Rock, AR  72223
501-554-0299

Facebook