Warmer weather is approaching, and that means that Heber Springs is about to be a hot spot for visitors. Many people from Arkansas and out of state travel to Heber Springs to enjoy all the activities on Greers Ferry Lake as well as the other attractions that Heber has to offer such as climbing Sugar Loaf Mountain.
There are two other places that should be on your must-visit list when in Heber. Collins Creek and Bridal Veil Falls are two hidden treasures that locals have deemed as epic photo spot areas. If you visit Heber, then you must grab a fun picture in one of these places. It is essential to the Heber Springs experience.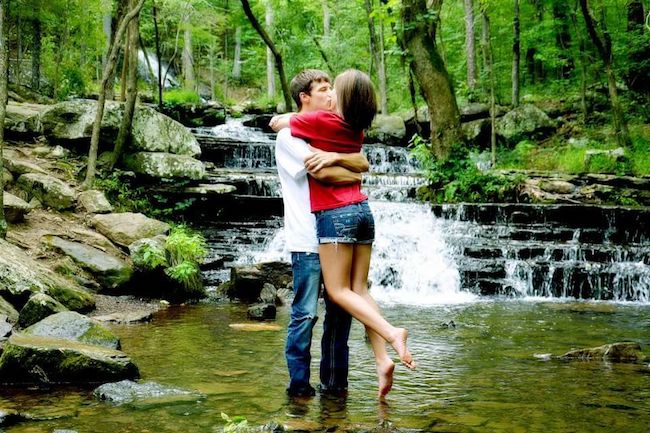 Collins Creek is likely the most popular spot in Heber Springs to have your photo taken. The creek, which is within JFK Park below Greers Ferry Dam, flows into the Little Red River. By piping water from the dam to the creek, a continuous stream is flowing for trout reproduction.This beautiful area is the backdrop of many special occasion photos such as engagement photos, maternity photos, family photos, and senior pictures.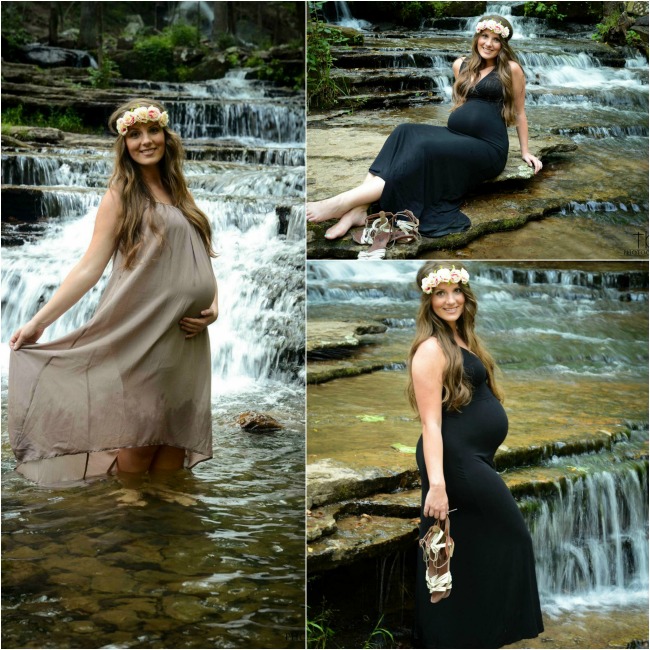 It is the perfect spot to pose and get a quick picture when you are spending the day as a family enjoying some of the trails in Heber Springs. When the weather is warm, many families use this spot as a quick outing with their family to enjoy a picnic and wade in the creek. The picture doesn't have to be posed or planned; it just needs to be taken!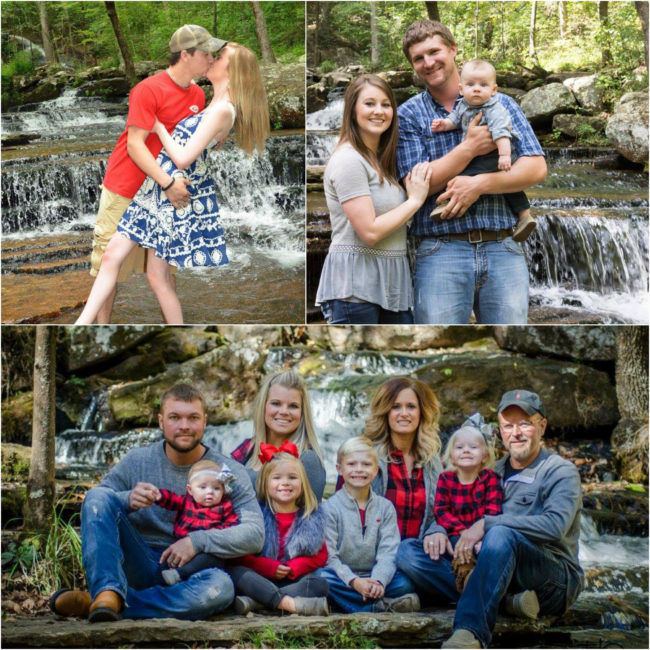 It is very easy to get to Collins Creek. From AR-25, take Hatchery Road down a short distance, and the Collins Creek trailhead sign will guide you into the parking spot. The falls are about 100 yards from the parking area.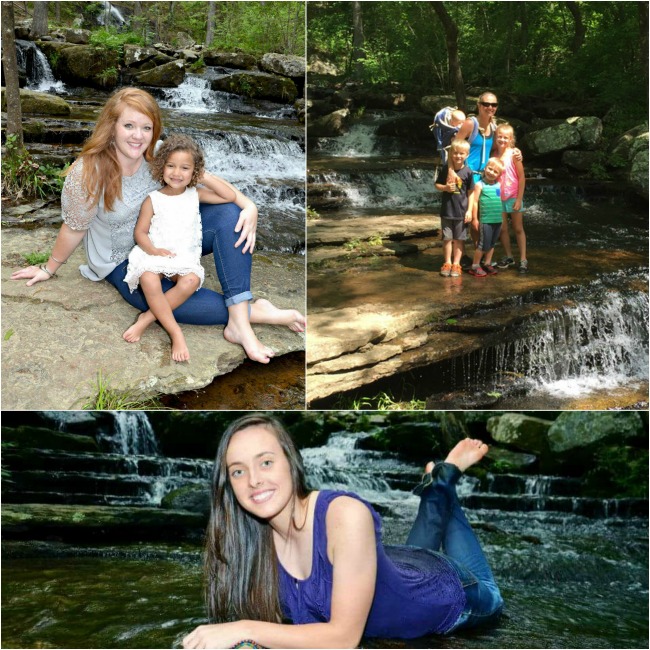 After you have enjoyed the scenery and taken your pictures, jump back in your car and head to Bridal Veil Falls.
The free public parking for Bridal Veil Falls is off Highway 25 on Bridal Veil Falls Road next to Heber Springs Collision Center. Bear right at the fork and turn right into the parking area and enjoy a short walk to the lookout point above the falls. You can even walk down to the base of the waterfall.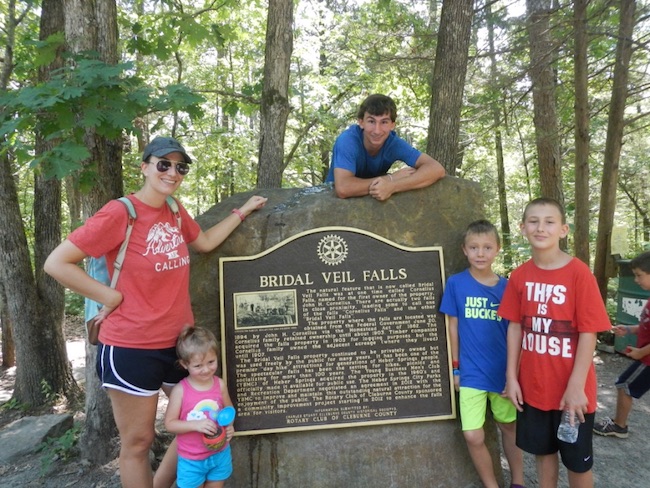 You can play in the water at the base of the waterfall and walk behind it. This makes for some fun photos!
This is one of my favorite spots to take my kids in the summer for some quick water play and outdoor adventure. It's a short walk, and the waterfall is beautiful when the water is really flowing. If you want to see a high volume of water, plan to go during the rainy months.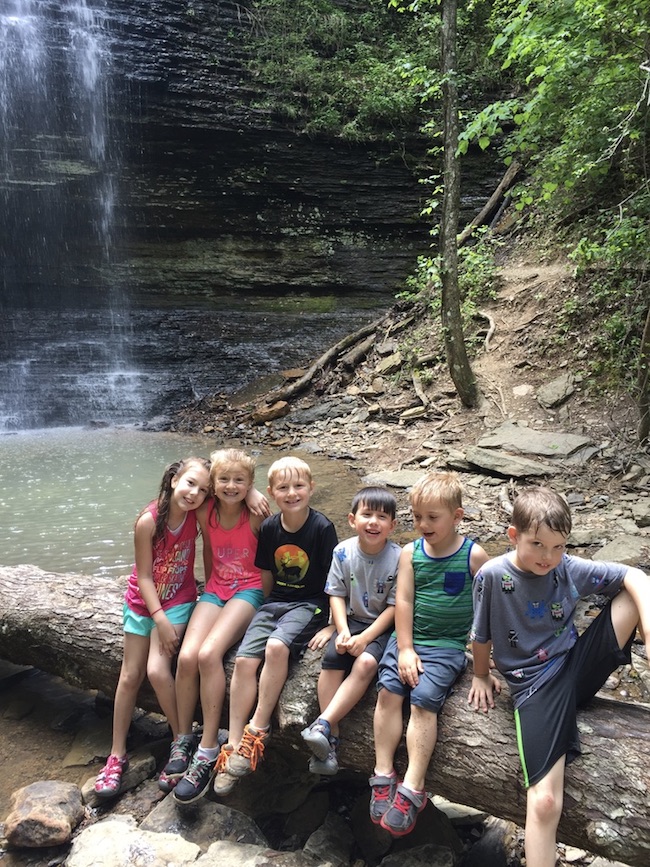 There is another trail at Bridal Veil Falls that leads you to another pretty section, but it is more strenuous and not as "little kid" friendly to get to. But, if you are not traveling with a passel of small children, then I recommend making the trek towards the other end. The end point is not the main attraction of the Bridal Veil Falls, but it does make a nice spot just to sit, have a picnic, and hang out with friends.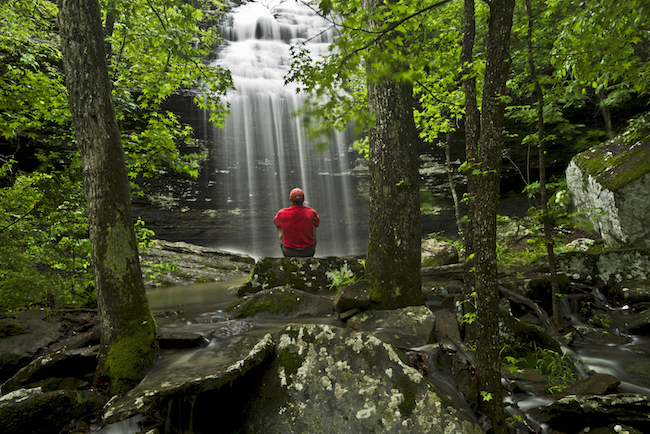 After you have taken your photo at Collins Creek and experienced walking behind the waterfall at Bridal Veil Falls, it is nice to end the day with a treat from Jitterbug Coffeehouse and enjoying the shops on Main Street.
Make plans to spend a couple of days in Heber so you can get the full experience with a visit to Greers Ferry Lake, the fish hatchery, climb Sugarloaf, visit Collins Creek and Bridal Veil Falls, and shop downtown. Also, don't forget all the great places to eat! 
Enjoy your day in Heber Springs!