When I was 11 years old, my family moved to Mountain View, Arkansas. We set up residence in a rented house, an old stone farmhouse in an area named the Cove.  My dad took me hiking through the surrounding woods, and one day we came upon a falling-down log cabin. We walked the perimeter, and dad pulled an old nail out of a board. He explained that it had a square head instead of a round one, making it much older than modern nails. "That means this has been here a long time," he told me. That little Ozark cabin made a deep impression on me as I looked at trees growing through what had been windows and the forest crowding in and swallowing it up.
I've since had the same feeling when visiting places like Rush, or Peppersauce Alley. I'm fascinated by historic or abandoned places that used to be bustling with life and are now shuttered, but I'm equally fascinated with locations that did not go the way of the little falling-down Ozark cabin I discovered with my dad. Places, structures, and memories that have been preserved from the hands of time and the natural elements are something to be especially treasured. When they are frozen in time, we're able to look backward. We're able to see a way of life, a place, and a people that have long since gone.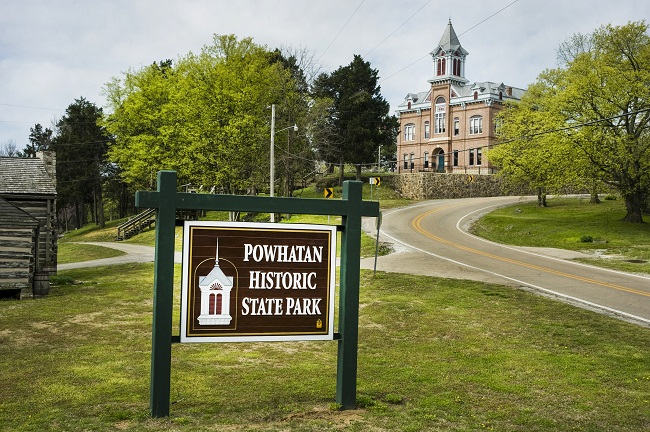 Luckily, here in Arkansas, we have many such time capsules. State houses, historic homes, and museums preserve pages from our past. One such gem is the Powhatan State Park. Named "Powhatan" in 1837 in honor of the father of Pocahontas, this community began as a river port town on the Black River. Steamboat landings created economic growth, and the community grew in industries such as timber and pearl buttons. But when the railroad bypassed the town in 1883, it began an inevitable decline. In 1963 all Lawrence County functions were moved from Powhatan to Walnut Ridge. And while Powhatan could have gone the way of so many deserted homes and communities, efforts to save the buildings began in 1970, and in 1979 were transferred to the Arkansas State Parks. Buildings were renovated and preserved, and today, visitors can see this once-thriving community for what it was before its population moved elsewhere.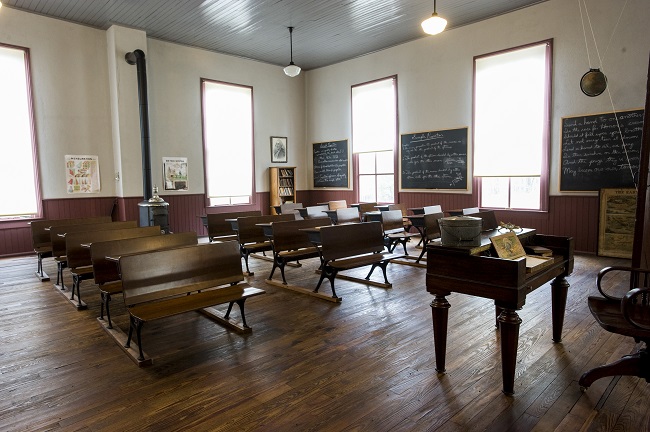 One of Powhatan's main institutions, the Powhatan Male and Female Academy, remained in operation for over 100 years. It closed briefly only during the Civil War but reopened afterward. Originally a log cabin, it burned to the ground, and the current Victorian-style building was built to replace it. It was constructed with two separate doors, one for male and one for female students (although by 1913 all students were studying together and no longer separated). The school finally closed in 1955 after being completely consolidated with nearby Black Rock.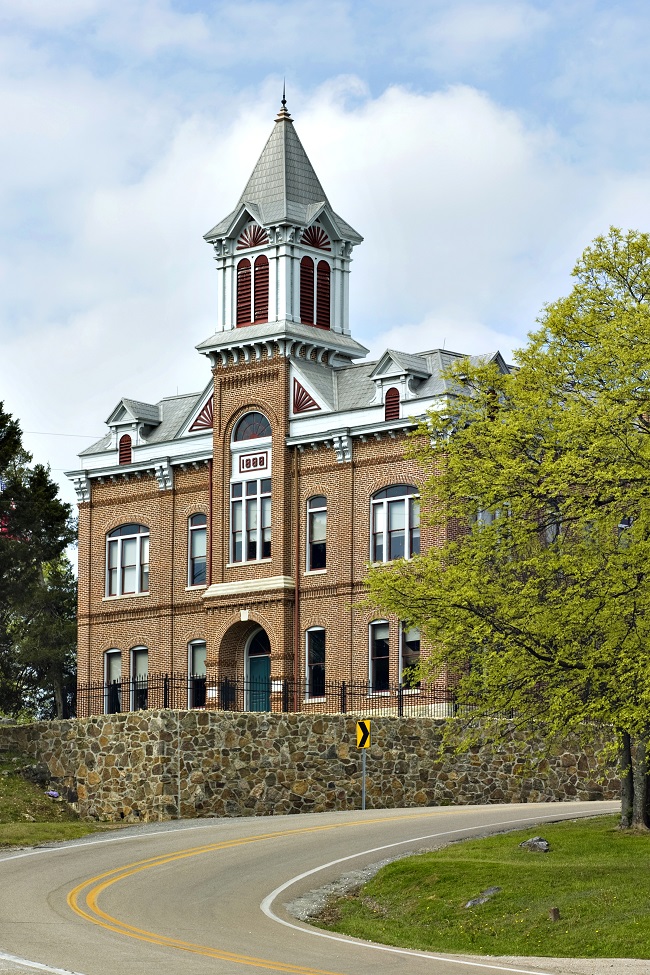 The Powhatan Courthouse is another preserved jewel from the past, a stately Italianate building perched high on a ridge. It was constructed in 1888 on the foundation of an original courthouse that burned down. The bricks were made on site, and years later in 1970, it was restored to the original architectural plans. Most recently a thorough renovation preserved even more original details, bringing the interior back to life and doing paint analyses for the original wall colors.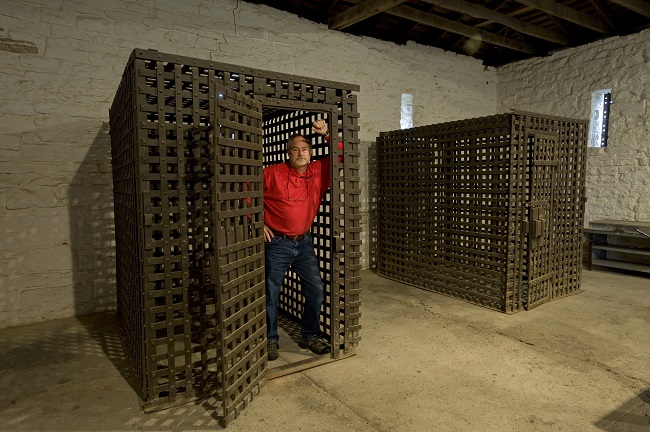 The Powhatan Jail is another preserved landmark, and one of colorful (if not foreboding) history. Constructed in 1873, it is a place far removed from modern incarceration, with cages for cells. Inmates were given straw beds on the floor, and no heating was provided until 1895. Even more shocking, the jail did not provide food, water or clothing. These items were given by locals or relatives, although not based on pure benevolence, as the city paid them 33 cents for their contributions. Later used as a canning kitchen, a movie theater, and a honey business, the Powhatan Jail has worn man hats in its life. Listed on the National Register of Historic Places, the jail remains one of the few of its kind.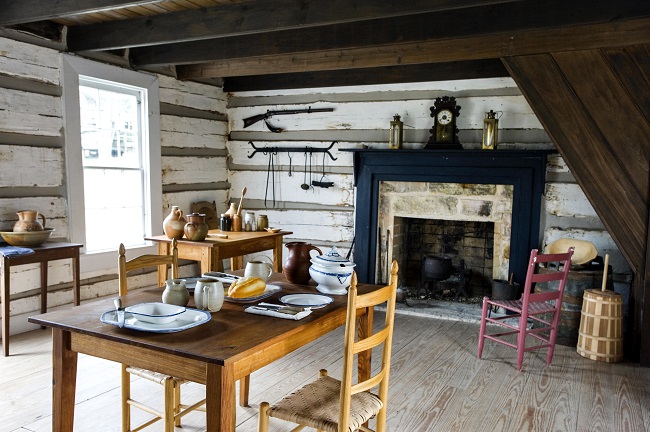 In addition to these buildings, the park also includes the Flicklin-Imboden House and a circa 1887 Commercial Building. Visitors to Powhatan State Park can take guided tours through all five of the historic buildings on site, learning about life in the 1800s and the history of the Black River steamboat port. To learn more, and to schedule a visit to this "frozen in time" piece of Arkansas history, visit the park's website at https://www.arkansasstateparks.com/powhatancourthouse/.
Photos courtesy of Arkansas Department of Parks and Tourism