It's not unusual to see a ton of boats being pulled around our little town. Heber Springs, after all, is a prime destination for tourists from Little Rock and Memphis.  The allure of our beautiful and pristine Greers Ferry Lake is strong during a hot and steamy Arkansas summer.
What is unusual, however, is seeing cardboard boats in all shapes and sizes being carted around town. It's been happening the last week of July for twenty-seven years. Yes, Heber Springs is home to the World Championship Cardboard Boat Races and every year people from all over the country converge on our small town to sail the high seas of Greers Ferry in their homemade cardboard vessels competing for the Captain's Award and the most coveted title-The Pride of the Fleet. So unusual but also-so cool.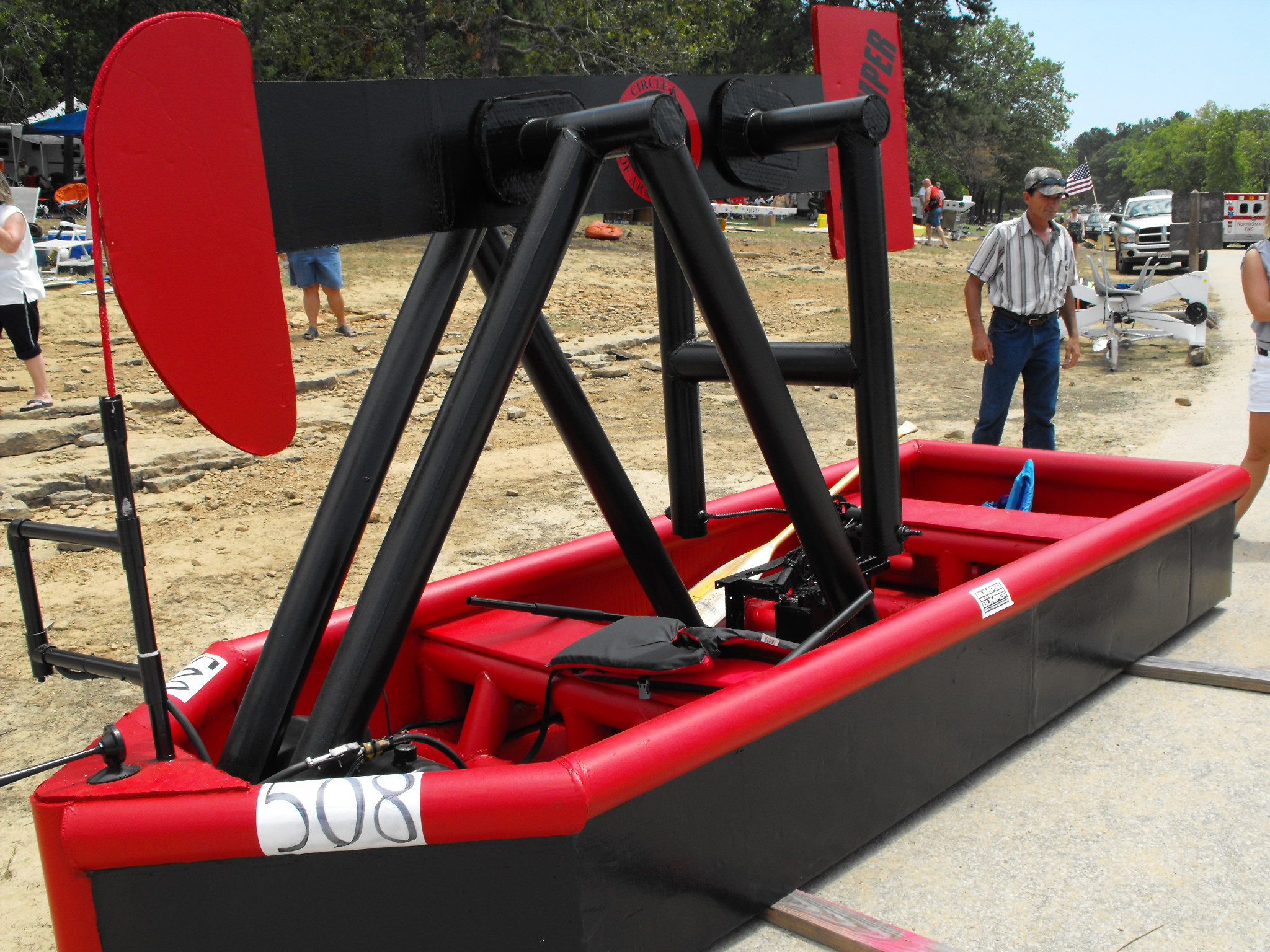 The rules are simple: the boat must be made completely out of cardboard and fastened with duct tape (but not wrapped) or liquid nails. It may be water proofed with approved sealants and decorations are encouraged as long as they don't add to the structural integrity of the vessel. Above all, life jackets must be worn by all members of the crew.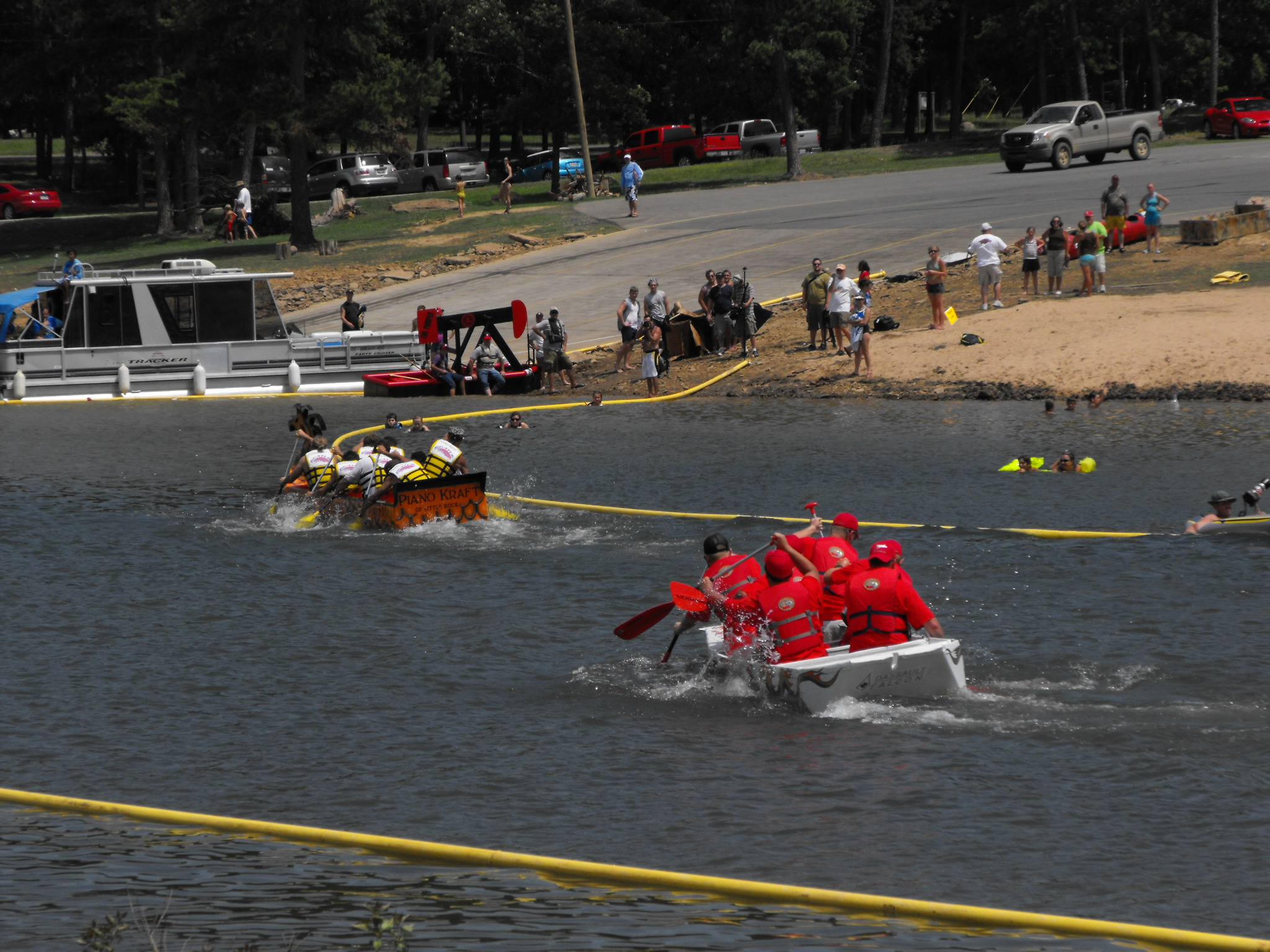 Competitors range in age from kids to adults and come from every level of experience; novice boat builders (who are given a cardboard boat building guide) to expert boat builders and racers.
Creativity and imagination are encouraged as are costumes and themed crews. Crowds gather along the shore to cheer on the fleets as they navigate a roped-off course. The excitement builds as the start gun fires and each crew pushes off and rows, paddles, or peddles their way to the finish line.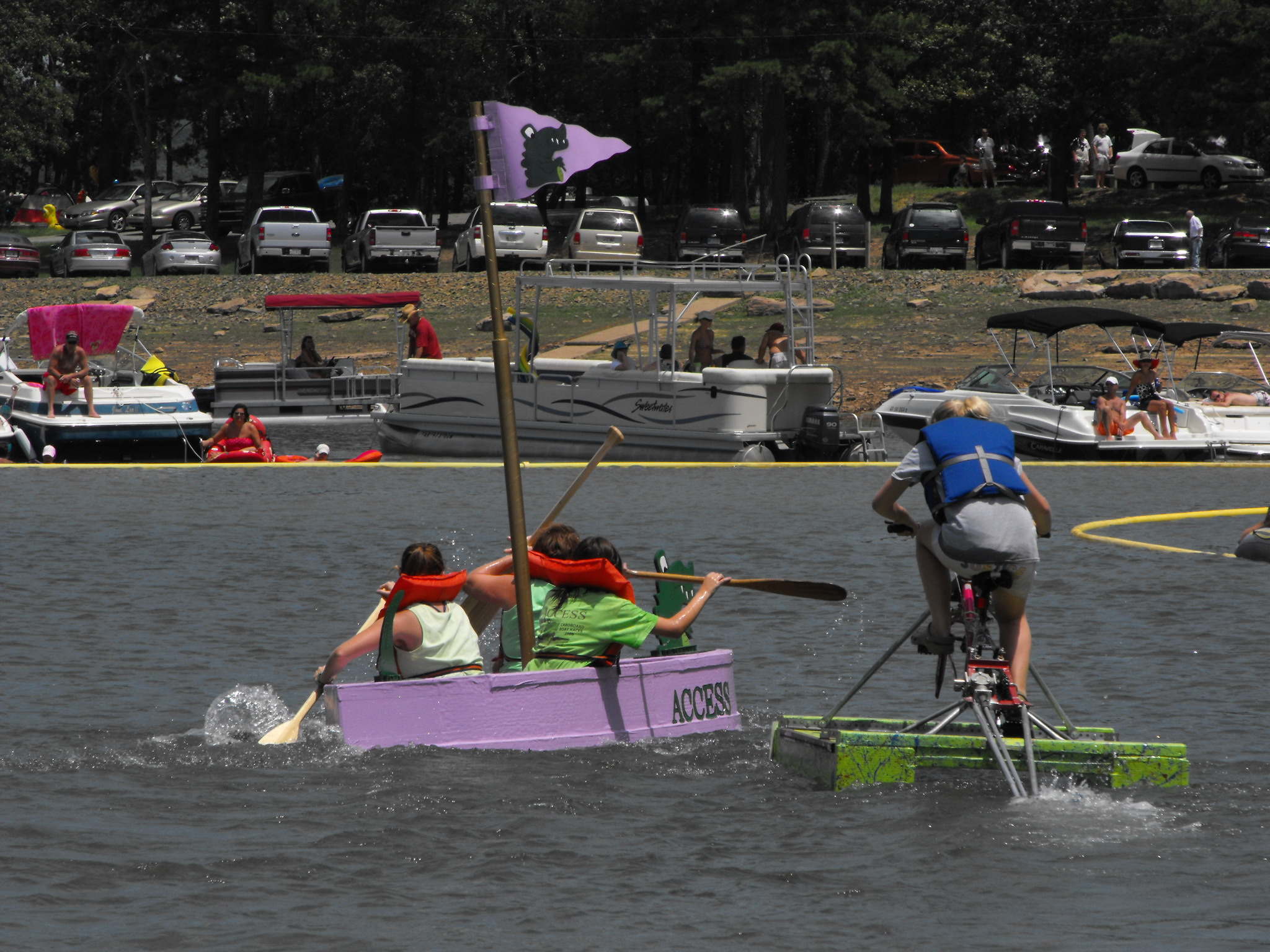 Sometimes, hilarity ensues; boats toss around in the wake and flip over or start to sink. Sometimes the competitors maneuver their crafts too close to one another and tie each other up while the boat behind sails right on by to take the lead. Sometimes, Captain Cardboard gets caught up in the excitement and can be heard encouraging his scallywags a tad bit rambunctiously-all in good fun, of course.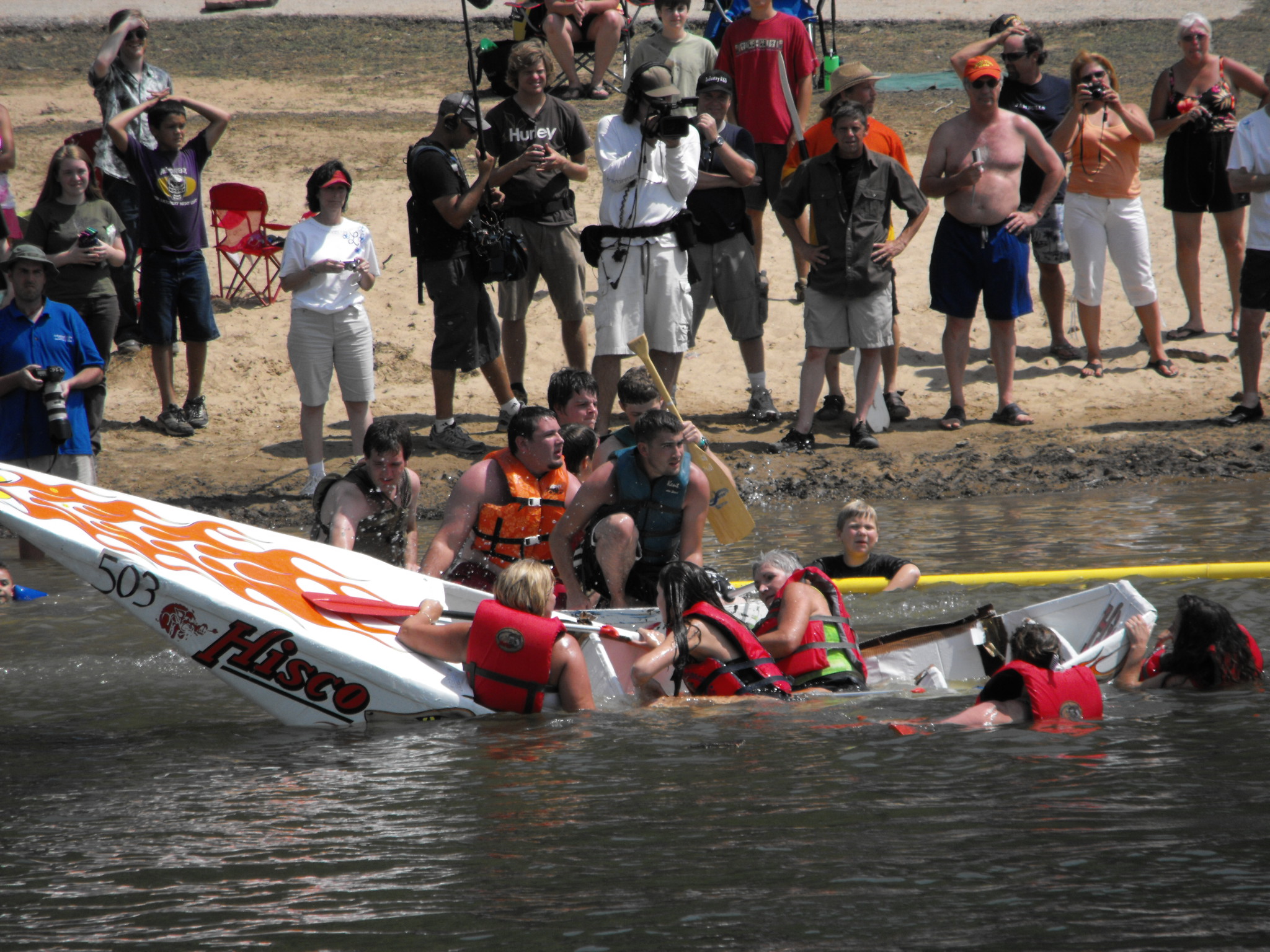 The fun isn't over after the winner has been declared, though. The Demolition Derby takes place at the end and crews intentionally ram each other and try to sink the opposing boats. The most dramatic sinking is awarded the Titanic Award. Most importantly, everyone walks away with a smile and probably sore arms, too.
This fun and entertaining event garners attention from newspapers, magazines and television shows nationwide. In fact, worldwide. I was contacted in 2011 by an Italian magazine wanting to publish one of my race snapshots. It appeared alongside a write up of the cardboard boat races.

It may be too late to enter your cardboard marvel this year, but it's never too late to start dreaming and scheming for next year's event. If you'd like to experience the race for yourself, head to Heber Springs on July 26th. Races begin at 10 a.m. at Sandy Beach. Bring the family and enjoy a treasure dig, a watermelon eating contest, and volleyball tournament.  For more information, check out the Heber Springs Area Chamber for race details, pictures of past events, and fun race-related links.
See you on the lake, mateys!