The King Biscuit Blues Festival is more than just a simple festival.  It's a celebration of blues where it all began, in the heart of the Arkansas Delta. This year's festival runs October 7-10 in downtown Helena-West Helena.
Each year, thousands of music lovers descend on Helena-West Helena for three nights of the best blues you'll hear anywhere.  Visitors come in from not just Arkansas and the Mid South but from around the world, from places like Great Britain and Japan, just to take part.  This year is the 30th King Biscuit Blues Festival, and it'll be incredible, with headliners such as Taj Mahal, Bobby Rush, The Kentucky Headhunters, and Jimmy Vaughn and Lou Ann Burton.
If you're looking for a hotel room, you may be out of luck.  Accommodations sell out a year in advance.  However, there are plenty of places to camp or pull your RV, including sections of the downtown area and right across the levee from Cherry Street.
The event itself is electric.  Though planned music happens on the event's stages, you'll find aspiring blues musicians setting up an amp or blowing a harmonica all along Cherry Street.  Crowds will form around these musician hopefuls, and sometimes you'll be hearing an up-and-coming star.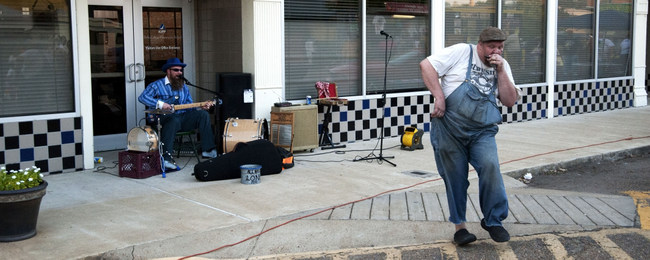 The vendors for the festival offer a range of festival and blues related merchandise, from CDs and blues-related t-shirts to purses, whistles, found objects and even jams and jellies.  Food vendors love to share the local fare, including barbecue and hot tamales alongside nachos, burgers, fries and hot roasted corn.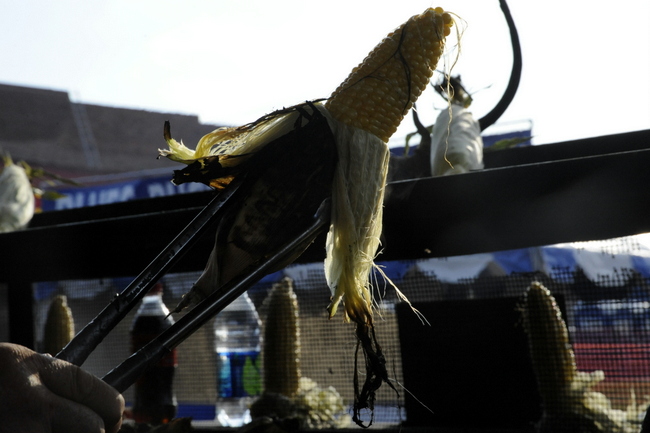 The event takes up several blocks of Cherry Street.  One place you have to visit while you're there is the Delta Cultural Center, which showcases the blues in a special exhibit hall centered around a working radio station, where the venerable DJ "Sunshine" Sonny Payne still broadcasts the famed King Biscuit Blues Hour during the week.  Local artists are also on display, and a recent addition to the facility showcases life in the 19th century in the Arkansas Delta.

If you're planning to go, get your tickets now and look through the schedule here (link: http://www.kingbiscuitfestival.com/).  And for an insider's view and tips on what to do while you're in the area, check out Kim William's insider's guide here.