When you travel Chicot County in very southeast Arkansas where highways 65 and 82 intersect, you catch a glimpse of a captivating and unique body of water, Lake Chicot.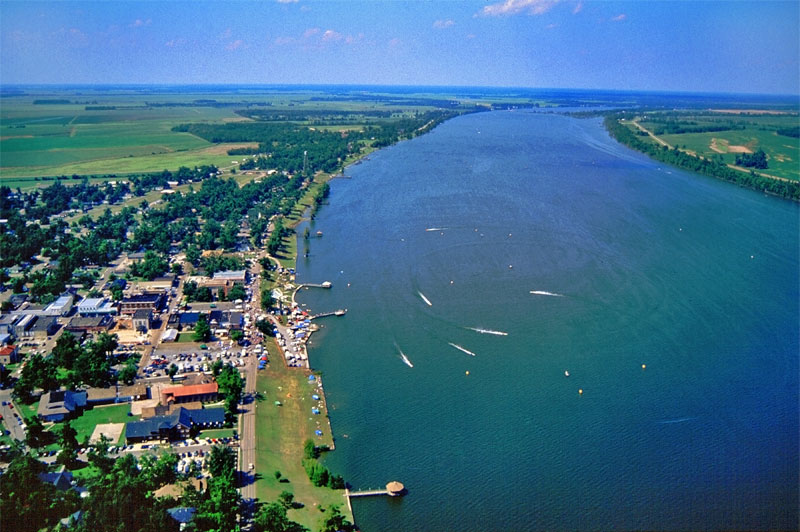 At 21 miles long and almost a mile wide, Lake Chicot stakes claim as the largest oxbow lake in the country, as well as the state's largest naturally formed lake.
The eastern side of Chicot County line borders the mighty Mississippi River. Around 600 years ago, Lake Chicot's life flourished as a channel of the Mississippi River. The river changed paths and left this lake that I am proud to say is a part of my backyard.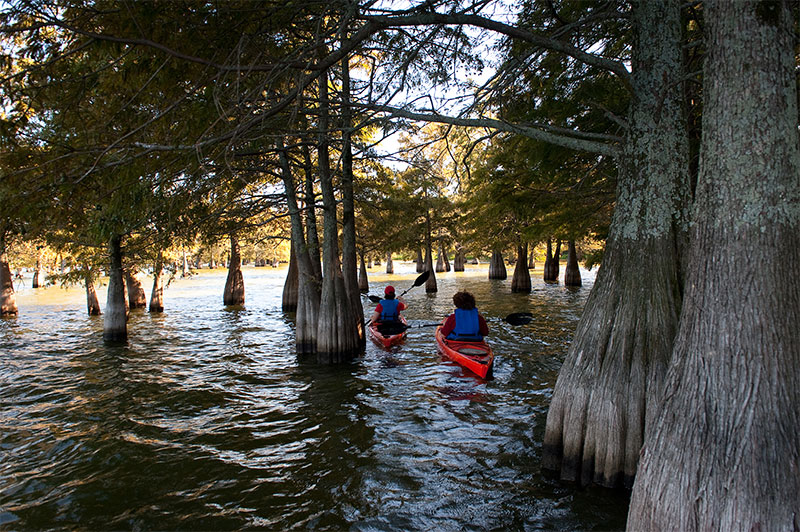 According to legend, the Spanish conquistador and explorer Hernando deSoto was buried in the Lake Chicot in 1542, (well, I'm under the impression Lake Chicot was still flowing part of the Mississippi River at his funeral) and the jury is still out on that one.
Our favorite days in Lake Village are spent on the lake either on our dock or on a boat. Lake Chicot is perfect for lazy days on a pontoon.
Everyone around here refers to pontoons as barges, however, the lyrics to Little Big Town's "Pontoon" come to life in this part of the state.
And probably one of the most popular activities would be the formation of a flotilla of boats and pontoons, mostly of the latter variety, but the former are certainly welcome. All you need are two or three vessels tied together side by side, but it's not at all unusual to see five or six. Then, you've got the perfect floating party, and people can share food, beverages, music, and fellowship, slipping from boat to boat over the course of several hours.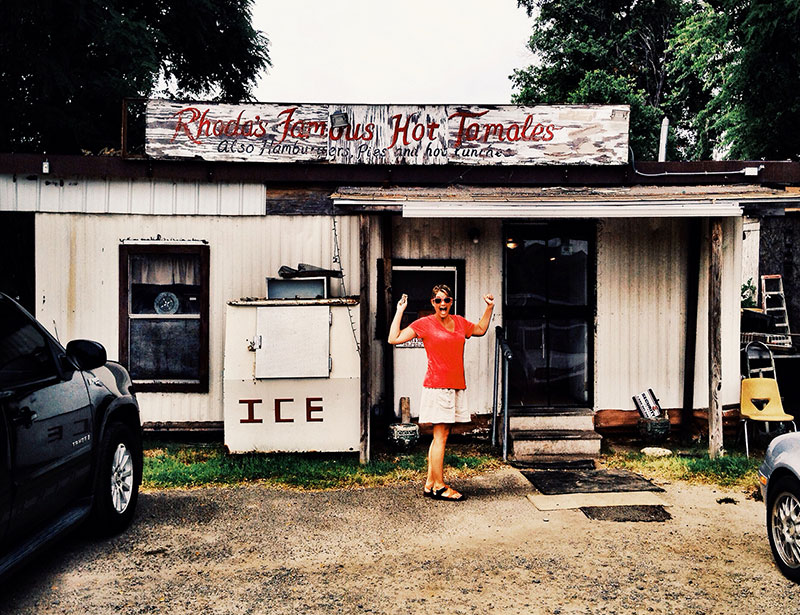 Some of the best food enjoyed out on the water is prepared at home, of course, but there are other options if one feels culinary challenged. We stop by Rhoda's Famous Hot Tamales to share a can of her famous tamales while we are on the boat. If we need any last minute gear, South Shore Market and Cottages stocks many items to suit our needs. South Shore Cottages rents boats, sells fuel, and offers food and beverage options as well.
Our other option is Lake Chicot State Park. Make sure and grab a  fishing license when you stop by. LJ's Café located along the upper Lakeshore Drive area, and its adjacent bait shop is ready for the anglers out there.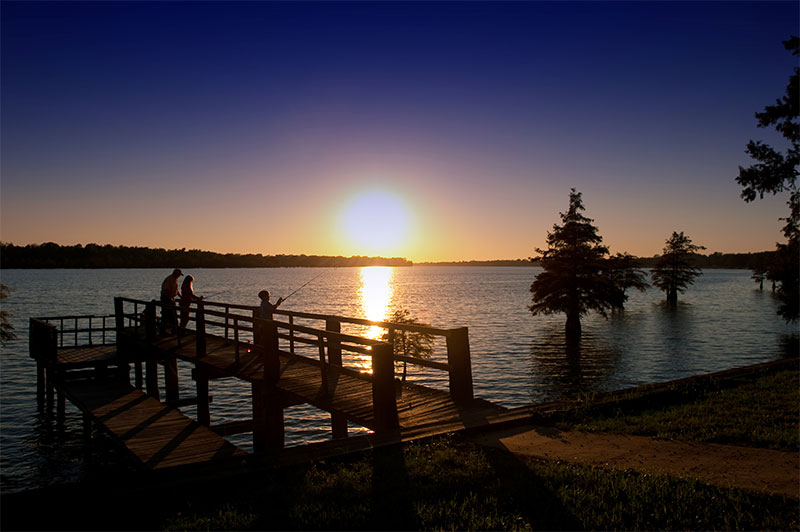 "Who said anything about skiing…?" the Little Big Town lyrics ask.  If you don't have a pontoon, Lake Chicot provides excellent conditions for all water sports. Among the pontoons you will see some high performance watersport boats to satisfy wake borders, wake surfers and skiers. And tubing is always popular, with a wide variety of towables seen pulling kids (of all ages), and personal watercraft like Jet Skis or Sea Doos and other small crafts are always seen hopping the wakes.
If you prefer to catch your dinner in between socializing on the barge, Lake Chicot is also famous among anglers for its crappie, bass, bream and catfish. Lake Chicot is the site for several fishing tournaments every year.
So if Hernando deSoto does someday rise up from the bottom of Lake Chicot, he might notice a few changes. For the better, that is.  And it's only in Arkansas.
(Lake Chicot photos courtesy of The Arkansas Department of Parks and Tourism.)