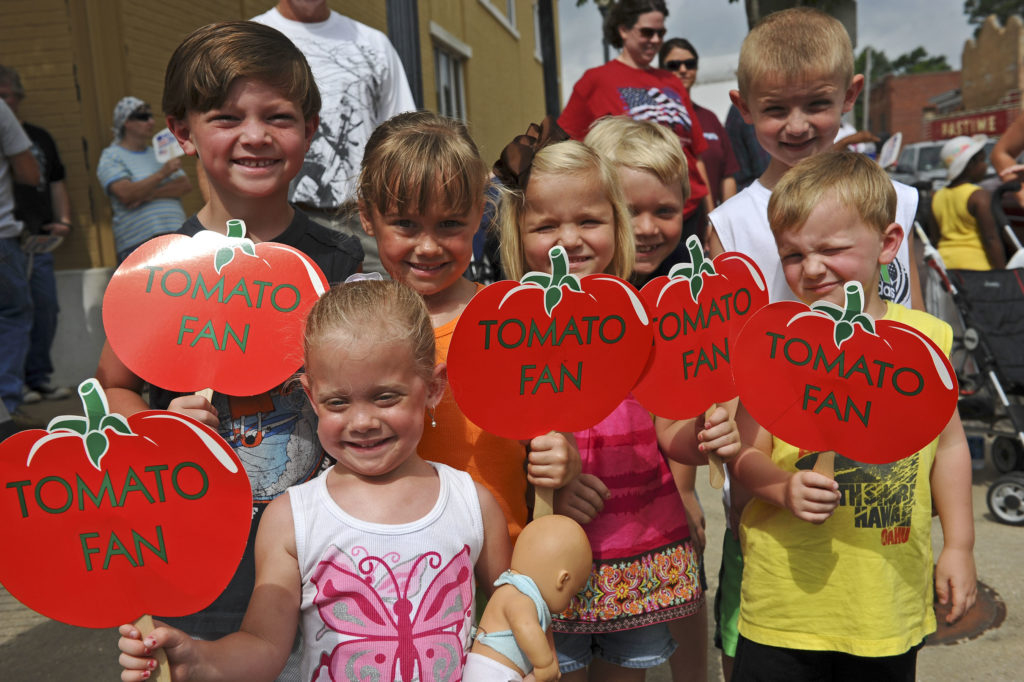 Like tomatoes? Get down to Warren for the Bradley County Pink Tomato Festival this weekend, where the state's fruit and vegetable, the Bradley County Pink Tomato, is celebrated. The first festival was held in 1956, making this one of the longest running festivals in Arkansas. Each year, nearly 30,000 people come to Warren for the party.
The tomato is one of several varieties that have been produced in the county for generations. Back in the 1960s, some 900 farms grew the fruit there. Today, nine farms remain, but they're still putting out the light red, flavorful fruit.
The festival's main events take place this Friday and Saturday in downtown Warren. There are all sorts of activities, including a soccer tournament, cutest dog contest, turtle races, pageants and baby contests as well as a tomato packing contest, tomato eating contest and the Great Bowls of Fire salsa competition. There's also a quilt show, car show, swim meet and golf tournament and a steak cook-off, and there are a lot of folks who come to town just to spend time with friends and family from the area.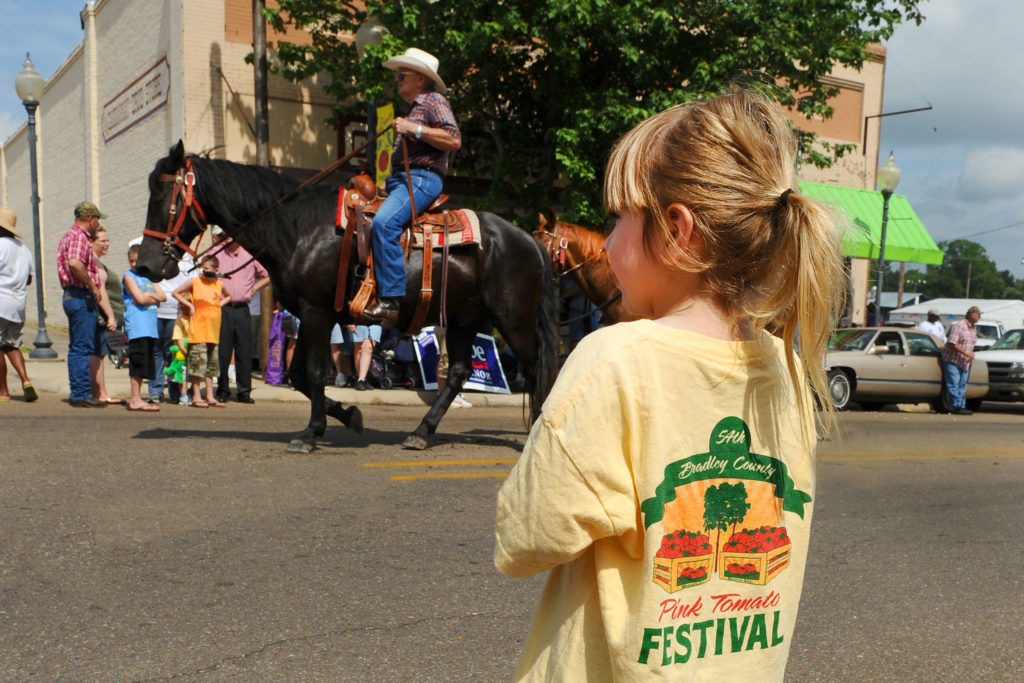 For true tomato lovers, you need to check out the heirloom tomato taste test at 11 a.m. on Saturday.  Deepwoods Farms will share several varietals they grow south of Warren.
The must-attend event is the All-Tomato Luncheon.  This is the chance to enjoy lots of great tomatoes grown right in Bradley County.  Run by the Bradley County Homemakers Extension Clubs, every item includes tomatoes in some form or fashion.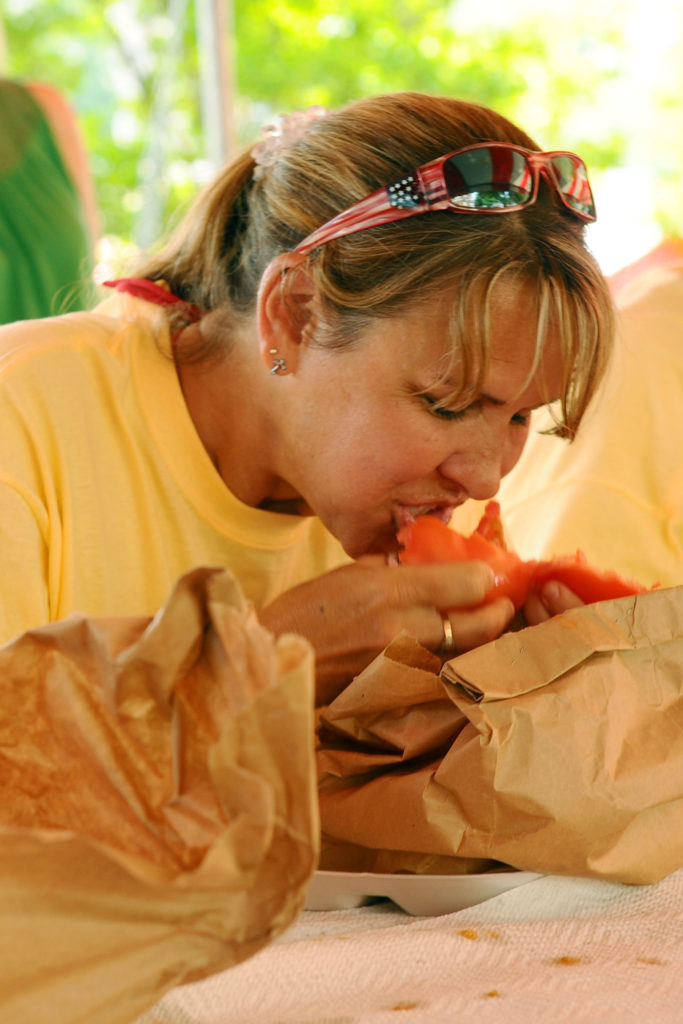 Country music will resonate through downtown Warren on Friday and Saturday nights, with Craig Wayne Boyd, the Stone Aces and David Adam Byrnes on Friday night and Lonestar on Saturday.
For more information, check out the Bradley County Pink Tomato Festival website or call (870) 226-5225.
Photos courtesy Chuck Haralson/Arkansas Department of Parks and Tourism