Several years ago, my husband and I discovered the swans at Magness Lake just outside of Heber Springs, Arkansas and it has become a wintertime tradition to take a day (or two or three) to visit these majestic creatures.
Swans are beautiful and romantic. Spending a day visiting these beautiful creatures is a great way to get out and enjoy the Arkansas winter.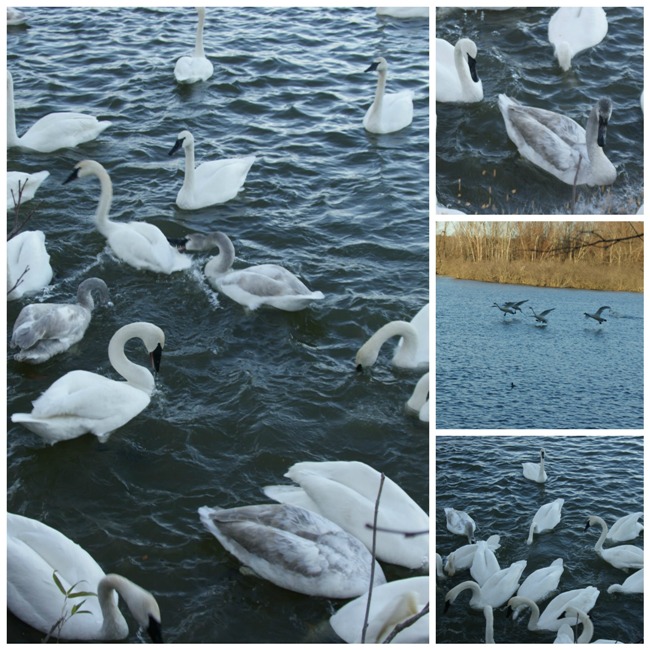 Trumpeter Swans are common in the mid and north-west portions of the U.S., but typically do not venture any further south than Colorado. Swans are a unique and unexpected site here in Arkansas and something that baffled a central Arkansas farmer when three swans first appeared on a 30 acre oxbow lake off the Little Red River back in 1991. Imagine how surprised you would be to find a small group of beautiful swans on your property!
After contacting Arkansas Game and Fish and doing a little research, it was discovered that a female Trumpeter Swan that had been banded in Minnesota arrived in Arkansas with her mate and one other swan. Scientists believed that the birds may have been blown off their regular migration course during an early winter storm. The birds stayed for the winter and no one really expected them to return, yet in early November 1992 the bird, her mate and three of their cygnets returned to the small lake.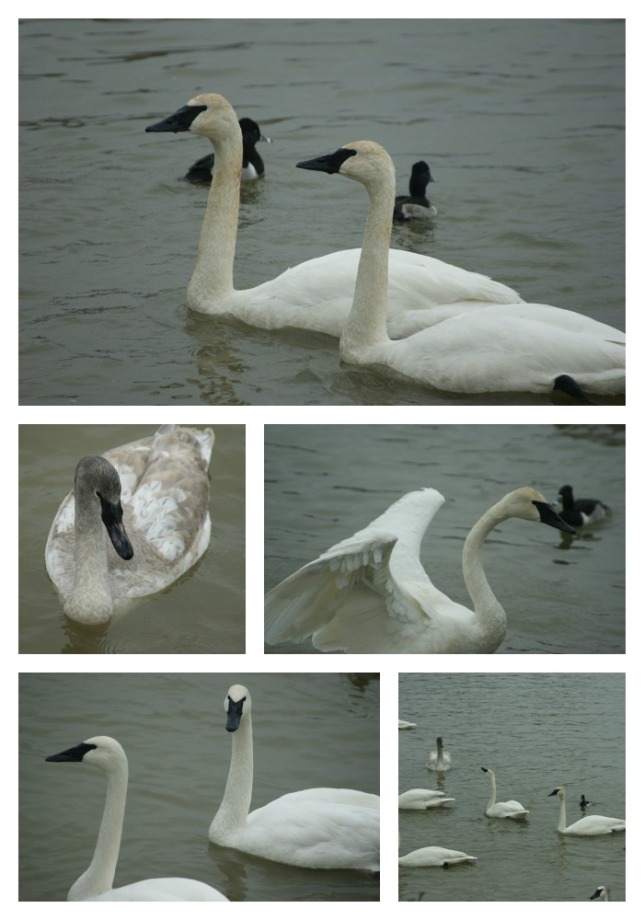 Since 1992, the group of swans has grown and continues to return every year. There are now approximately 200 swans that spend their winter on Magness Lake. The swans are also spreading out and small groups of swans have been spotted in lakes all over the state.
The swans come back in their little family groups each year. It is such a joy to watch the young ones playing (they are gray in color) and know that next year they will likely be back with a mate of their own.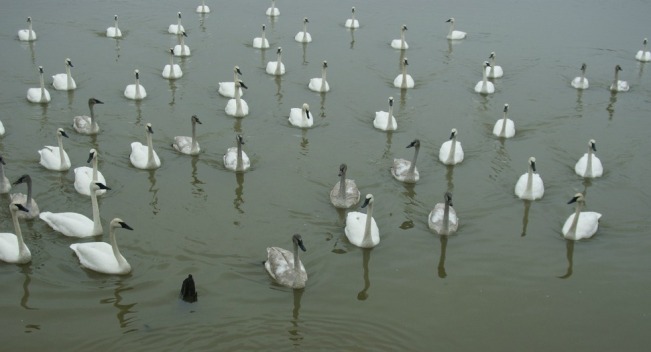 Visiting the swans will connect you with nature and help you forget about the cold of winter. You will get to experience a unique bit of nature and beauty right here in your own backyard. Here is my recipe for a great day of Romancing the Swans.
Ingredients:
Friends, Family/ Loved Ones
A Picnic Lunch
A Warm Blanket to Sit On
A Thermos of Hot Cocoa
A Bag of Deer Corn
A Camera
Directions:
Drive out to Magness Lake with your loved ones and a picnic in hand.
Spread a blanket and enjoy a picnic lunch and a mug of hot cocoa while the swans trumpet.
Toss some deer corn to the swans and take lots of pictures.
Laugh and smile a whole bunch.
Repeat once or twice a year from Thanksgiving to Valentine's Day.
Hints and Tips:
The swans tend to visit other lakes and ponds during the daytime. To see the most swans, visit at dusk when they are returning to the lake for the evening.
Don't forget to bring the deer corn. We love to throw the corn at the birds and watch them dive into the water. Heber Springs has a Walmart but they tend to sell out of corn faster than your local Walmart or feed store probably does!
Keep an eye on neighboring lakes and ponds as you drive in – you may spot a small group of swans. But beware that many of the neighboring properties are private and they may not appreciate you traipsing across their land.
Make a day of it and visit the shops in Downtown Heber Springs or enjoy a romantic dinner at the nearby Red Apple Inn.
The E & W Wildlife Refuge is located at 544 Hays Road, Heber Springs, Arkansas.