Pack a picnic and head out this weekend to one Arkansas's 52 state parks; our natural treasures set on gorgeous mountains, lakes, streams, and forests. This weekend is the annual celebration they call Legacy Week. Activities will be held throughout the weekend to commemorate the history of the parks and its mission.
You will still have time to enjoy a jazz music festival, Banjo Weekend, craft and junk fairs, dust off your boots for chuck wagon races and even a city celebration that might be right in your neck of the woods. We bet you will make some lifelong memories this weekend, get out and enjoy the Natural State!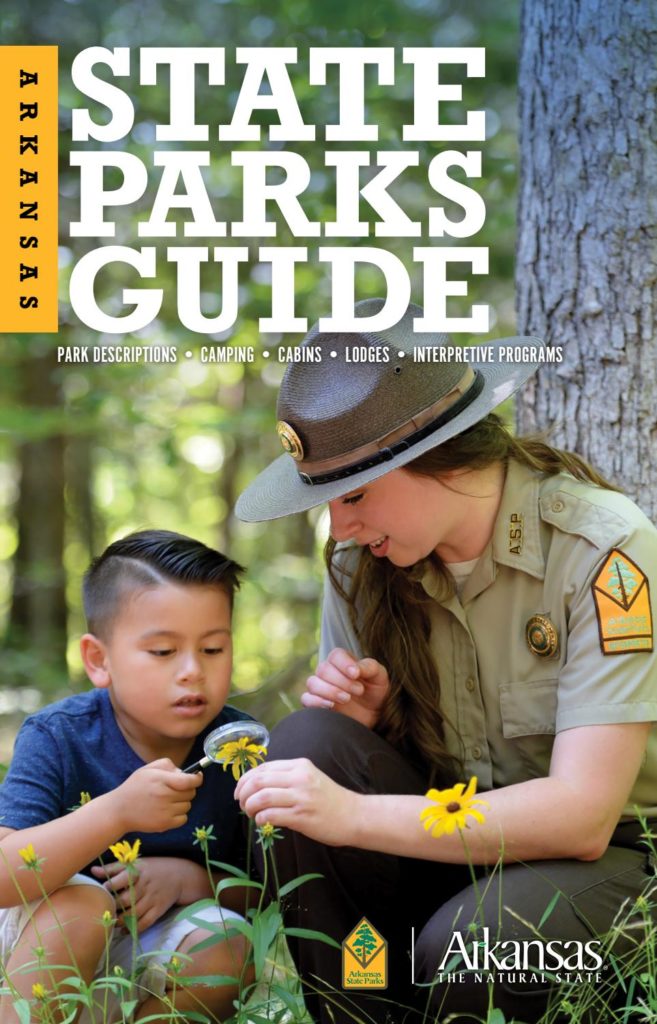 Arkansas State Parks Legacy Week
The Arkansas State Parks system finds its roots all the way back to 1923. Celebrate the lasting legacy as well as the rich history of each individual State Park. There will special events and programs all of the facilities around the state. Check out the Arkansas State Parks website for more details on events and times at each park.
August 30, 2017 – September 4, 2017
Various State Parks around the State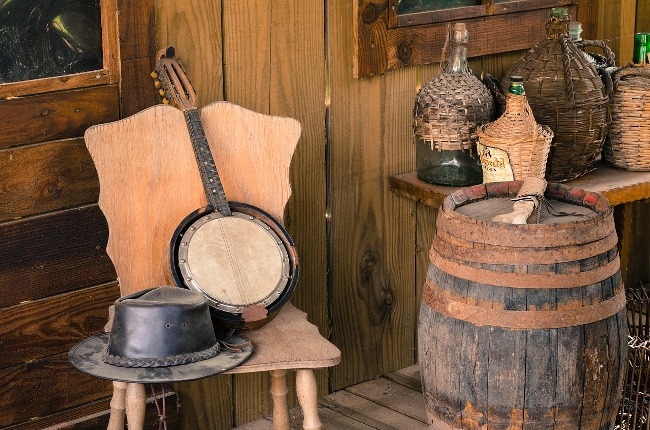 Grandpa and Ramona Jones Banjo Weekend & State Championship – Mountain View
Banjo Workshops start Thursday and culminate in a tribute to Arkansas folk music legend Grandpa Jones on Saturday. Grandpa Jones was a banjo-picking icon on the show Hee Haw for many years. His claw-hammer style of playing was reminiscent of mountain folk music. He was not only loved for his banjo playing and unique one foot stepping to keep the beat, but his humor and good nature endeared a generation of Hee Haw watchers and mountain music lovers.
Join the Ozark Folk Center as they honor Grandpa and Ramona Jones. Performances will be held at 7 p.m. nightly.
August 31, 2017 – September 2, 2017, 8:00 a.m. – 4:00 p.m.
Ozark Folk Center State Park
Administration Building
Mountain View, AR 72560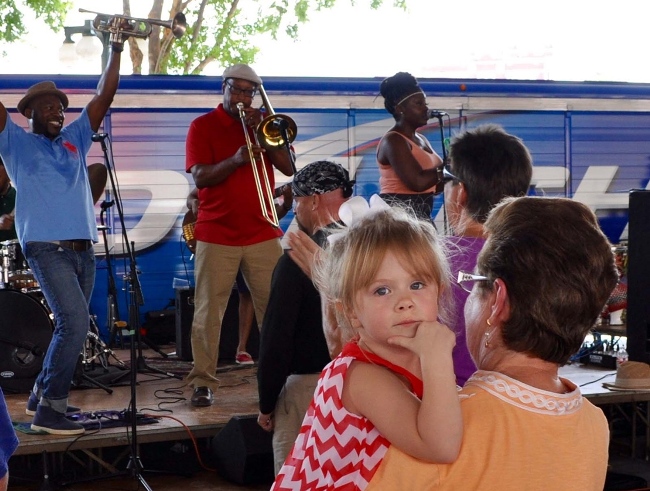 26th Hot Springs JazzFest
Hot Springs will be overflowing with great music on Labor Day Weekend as the 26th annual Hot Springs JazzFest.  JazzFest will run from August 31 through September 4.  Concerts range from the free "Jazz in the Streets" on Saturday to $35 for the Classical & Jazz Blow Out on Friday. JazzFest offers the experience of Hot Springs' most talented musicians while showcasing artists from the region and beyond.
Stroll through stores full of unique art and local crafts, experience the luxury of a hot spring thermal bath and relish dining in a selection of five-star restaurants while you enjoy music, sun and fun in the only city nestled in a national park.
August 31, 2017 – September 3, 2017
Hot Springs, AR 71901
Admission: Free – $35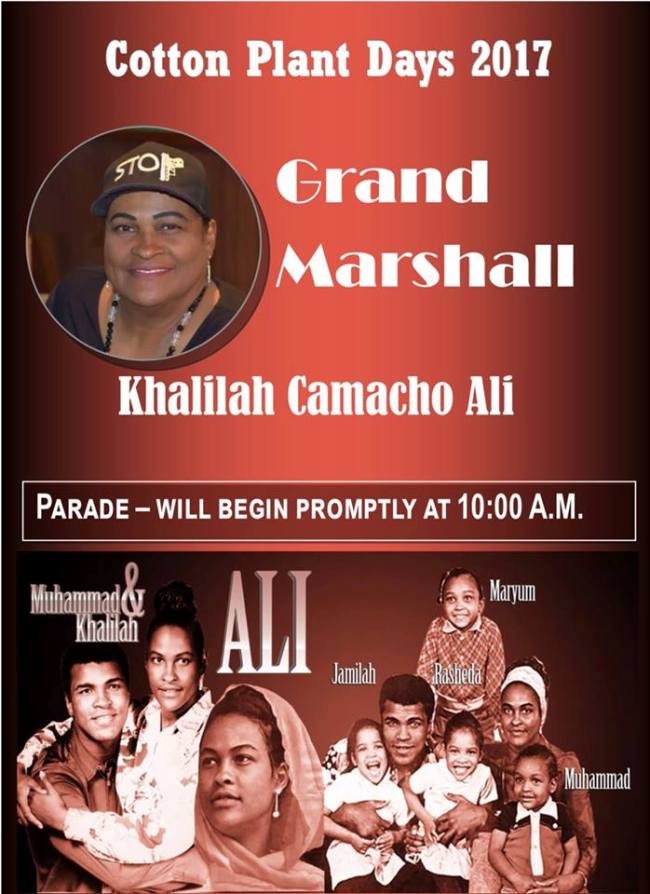 44th Annual Cotton Plant Days
Parade with Grand Marshall Khalilah Camacho Ali (second wife of Muhammid Ali), a run/walk 5k, 10k and 15k run; 1, 2 and 3-mile walks. Music, bounce houses for kids and a basketball tournament.
September 1, 2017 – September 3, 2017, 7:00 a.m.
124 East Main St.
Cotton Plant, AR 72036
Admission: Free
Phone: 870-459-2121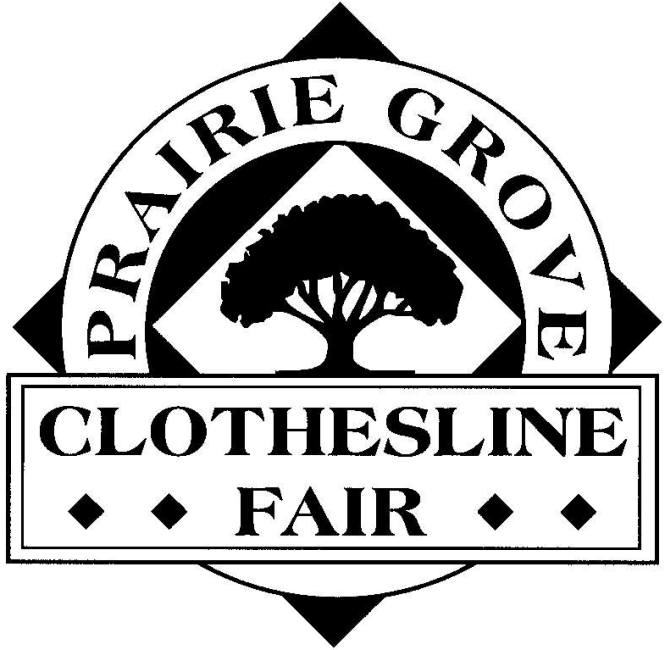 66th Annual Clothesline Fair – Prairie Grove
At this Ozark arts & crafts exhibition, which started in 1951, explore more than 100 craft booths with vendors demonstrating and selling their wares. Living history, musical entertainment, and square dancing are all important parts of this celebration. Refreshments are available through the Prairie Grove Lions Club and other local non-profit vendors.
September 2, 2017 – September 4, 2017, 12:00 a.m.
Prairie Grove Battlefield State Park
Park Grounds
Prairie Grove, AR 72753
Admission: Free, $5 parking
Phone: 479-846-2990

32nd National Championship Chuck Wagon Race – Clinton
The event includes five divisions of chuck wagon races, Snowy River Race, bronco fanning, mule race, equine clinics, camping, trail rides, concerts, nondenominational church services, western trade show, and food.  To find out more about the Clinton Chuck Wagon Races read our full article here.
August 26, 2017 – September 3, 2017, 1:00 p.m. – 11:00 p.m.
Bar of Ranch
2848 Shake Rag Rd.
Clinton, AR 72031
Admission: $30 adults, $15 children
www.chuckwagonraces.com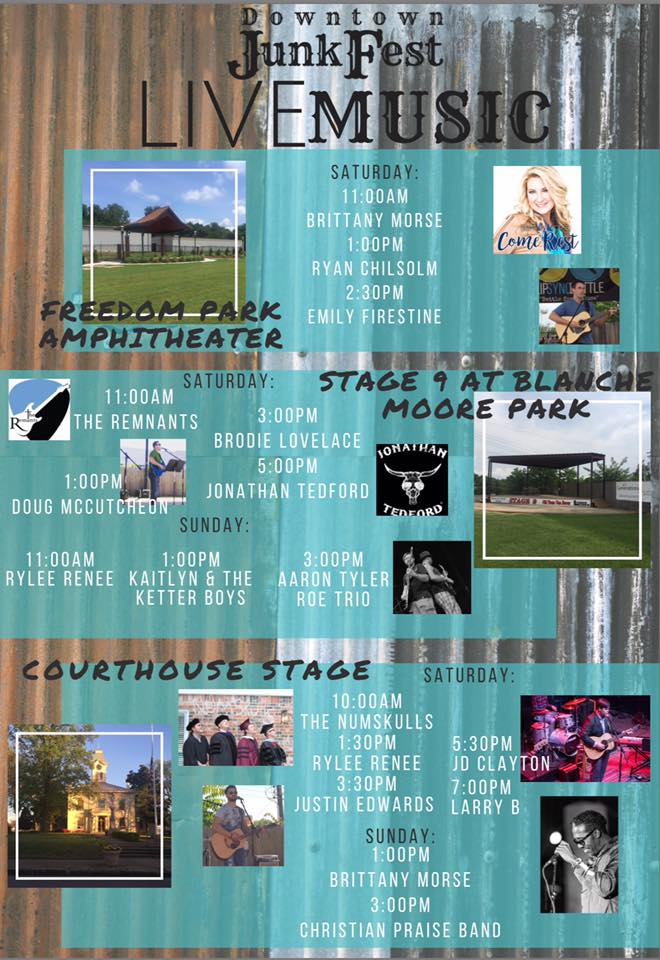 Downtown Junk Fest – Van Buren
The event features hundreds of vendors including those that sell vintage items. The festival will include multiple stages with live music, food trucks and more.
September 2, 2017 – September 3, 2017, 9:00 a.m. – 6:00 p.m.
Historic Main Street
400-800 Main Street
Van Buren, AR 72956
Admission: Free
Phone: 479-414-3320
** Header Image and State Park Guide Photo Courtesy of Arkansas Parks and Tourism