Most of us enter the New Year with a lot of hefty goals and aspirations, and many of those goals probably revolve around health and fitness. I know a few of my own goals do.
As I was talking to my husband the other night about our recent gym membership, I finally confessed that I just don't like to exercise; in fact, I find it boring.
Yes, we joined a gym. No, I don't like going to the gym because it's SO BORING! It's the same thing every time.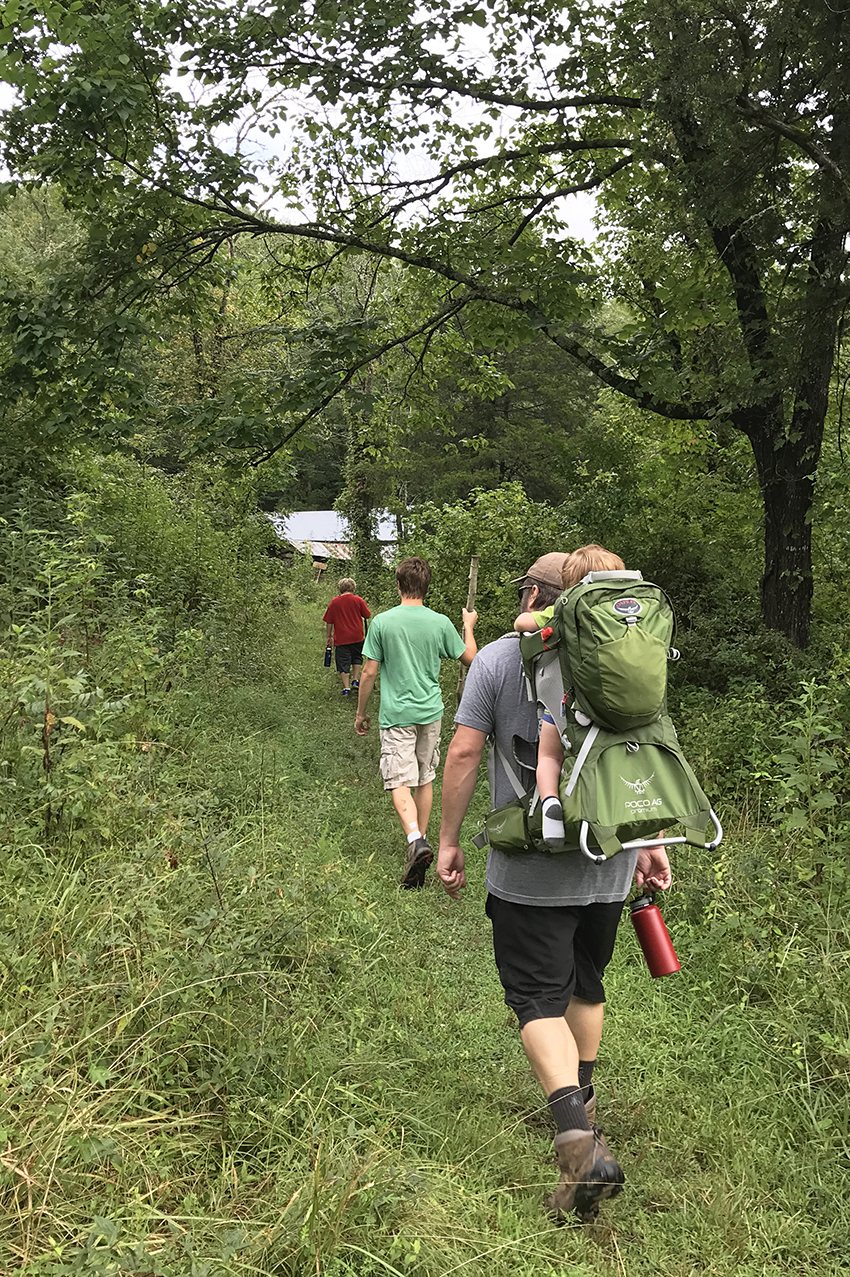 But I know that I need to exercise, so there's got to be a solution for people who thrive on variety, right? Of course, there is. And while I may still go to the gym a few times a week (because hello, 1-year contract), there are still plenty of options to switch things up now and then.
Thankfully, the area in which we live, Northwest Arkansas, is full of awesome places to "work out." It doesn't have to be boring either. In fact, there is so much variety, I might grow to enjoy "working out."
10 Ways (That Aren't a Gym) to Get Your Exercise in NWA
1. Take a hike (or walk).
NWA is filled to the gills with places to walk or hike. Whether you want a quick walk in the park or would rather hit the trails in a state park, there are many options.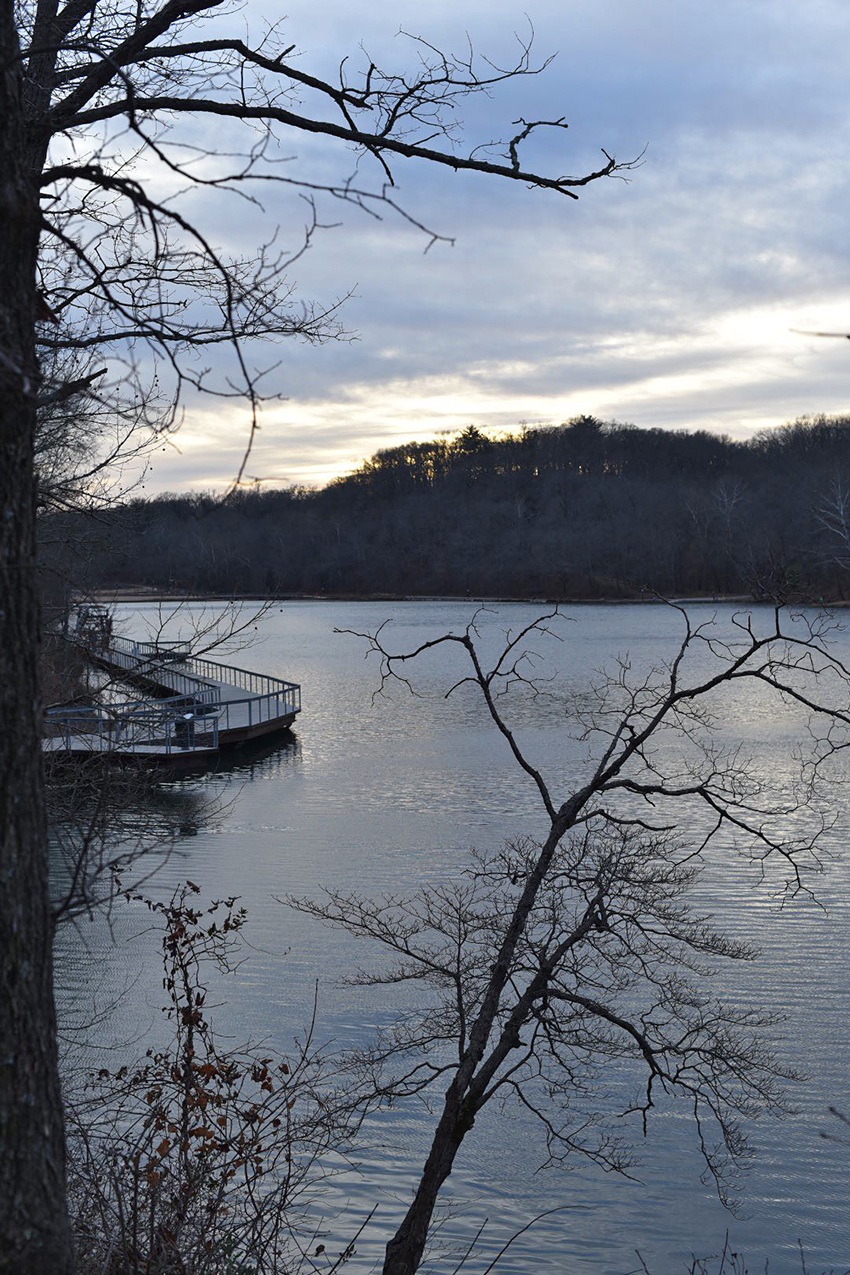 We love walking the trail around Lake Atalanta in Rogers because not only is it a great walk with gorgeous views, but our mountain biking loving boys can also hit the trails while we walk. Other great places include the Razorback Regional Greenway, Hobbs State Park (including the Historic Van Winkle Trail), the Buffalo National River area, Devil's Den State Park, and so much more. (Share your favorite places to hike or walk in the comments below.)
2. Take a dance class with a local group or dance school. Sign up as a couple or an individual, and learn how to ballroom dance (including Salsa, Swing, Waltz, and more) at The Jones Center in Springdale. 
3. Go ice skating or roller skating. You can ice skate at The Jones Center. You can get your 80's on (I say this because it brings back so many memories) and go roller skating at Great Day Skate Place in Bentonville, Roller City in Springdale, or Starlight Skatium in Fayetteville.
4. Go for a bike ride. There are numerous mountain biking trails in NWA, and there are also plenty of paved trails. You can ride in a local park or hit one of these trails.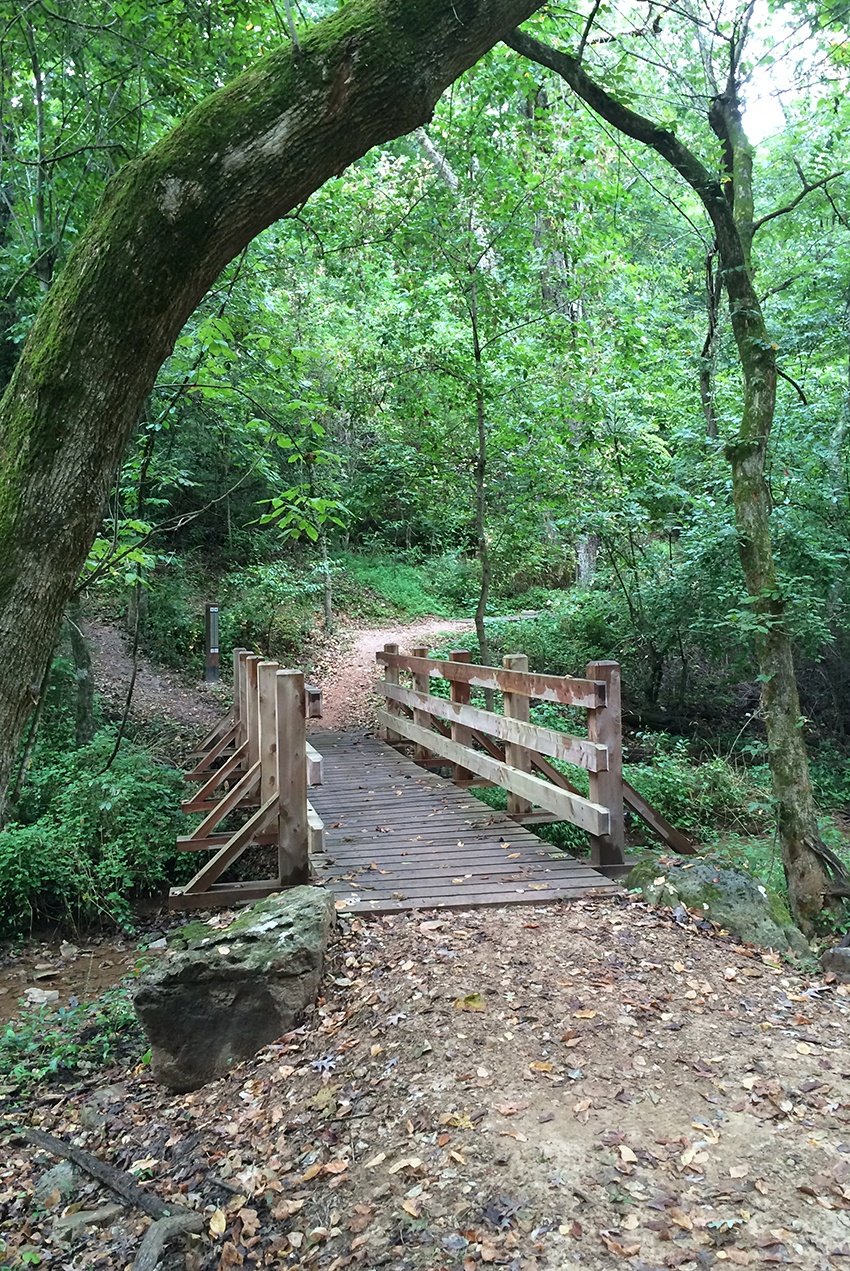 A few examples of trails you may want to explore are the Razorback Regional Greenway, Blowing Springs, Slaughter Pen, Lake Atalanta, Upper Buffalo, Mount Kessler, and so many more.
5. Play your favorite sport. Maybe it's a one-on-one game, or maybe you join an adult league. I've often thought about joining a local volleyball league because I love to play volleyball. My husband wants to find somewhere to play racquetball. Whatever it is you love to play or do (soccer, tennis, basketball, martial arts), find a way to do it and have some fun with it.
6. Find fun alternative workout spots. In Rogers, we have High Rise Extreme Airsports, an indoor trampoline park (our boys had a blast when we visited a while ago).
We also have a new place, Flip Side Ninja Park, where you (and/or your kids) can put your Ninja Warrior skills to the test and challenge yourself. I wouldn't mind checking out this new Ninja Park because it looks and sounds like a LOT of fun.
7. Check with your local school district. Some schools will allow the use of their outdoor track. And if there's a stadium around, there are lots of steps to climb, meaning an amazing physical workout.
8. Go bowling! You may not think so, but try going bowling and see if you're not a little sore the next day, especially if it's been awhile since your last workout. Bowling is physical exercise, and it's fun! There are plenty of places to bowl in Northwest Arkansas.
9. Go rock climbing, either indoors or outdoors. If you've never been, indoors would be the place to start. Places to do this include Ozark Climbing Gym in Springdale, La Casa Pollo Climbing Club in Fayetteville, The Wall in Russellville, and Lewis & Clark Outfitters Stores in Rogers and Springdale. There are a plethora of places to climb outdoors in Northwest Arkansas, as well, including Sam's Throne.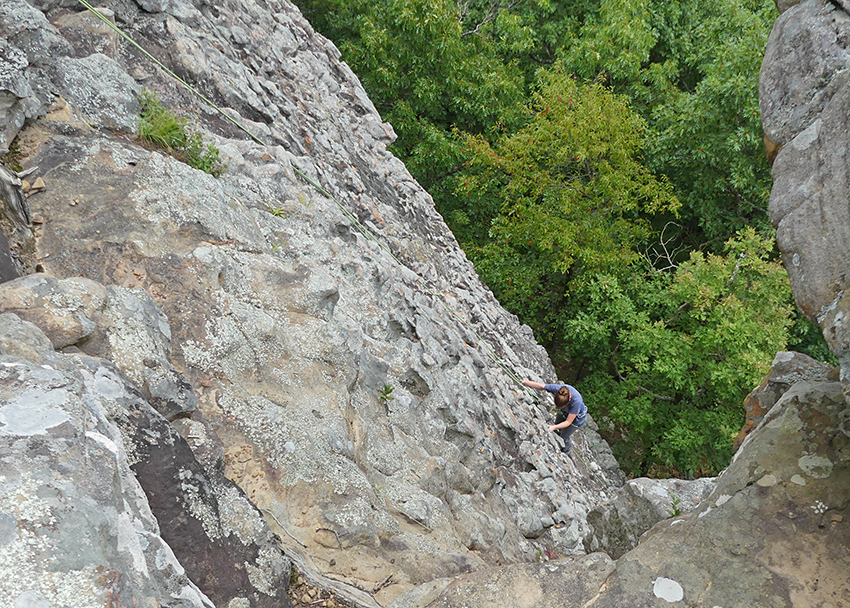 10. Float a river in a kayak or canoe OR try stand up paddleboarding. Kayaking is HUGE in Northwest Arkansas, and the Buffalo River is a great place to shove off and explore those hidden parts of Arkansas you can't see from the road or trail. Other rivers and creeks include the Big Piney, Kings River, Spring River, Mulberry River, and the White River.
Do you have more suggestions for ways to get physically fit in NWA without actually joining a gym? Share a comment with all of your ideas!