It's the most wonderful time of the year. And, this weekend in Arkansas there are so many things to see and do. Live Christmas performances, local shopping events, and crafts galore! Of course, Arkansas Razorback basketball is in full swing and high school football is wrapping up its season with a final matchup for 2A football competing for the state title. Cheers to the weekend!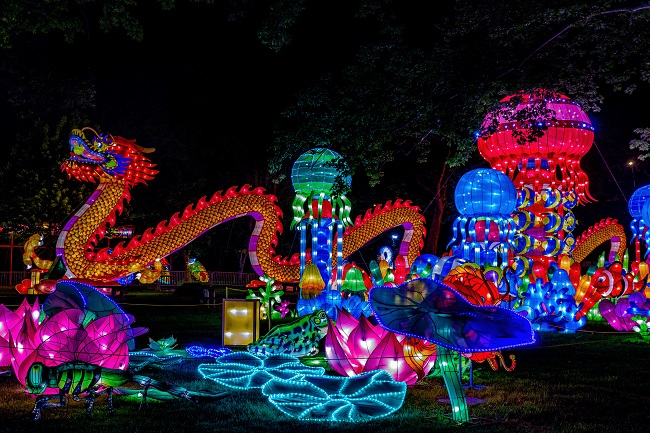 Arkansas Chinese  Lantern Festival
From December 8th 2017 to January 14th 2018, the Arkansas State Fairgrounds in Little Rock will be illuminated by more than 30 sets of larger-than-life light sculptures.
MORE INFORMATION: To read all about it CLICK HERE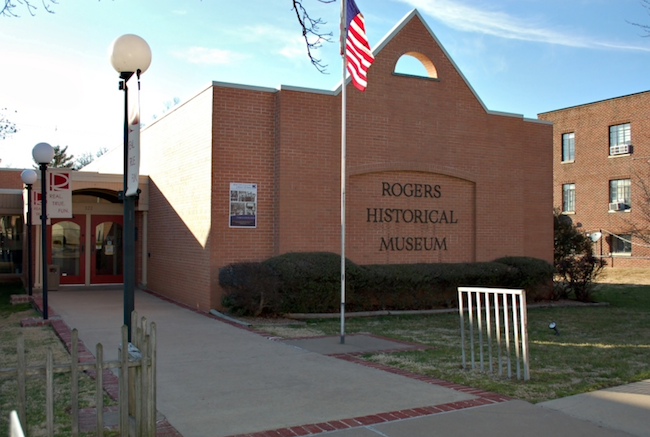 A Rogers Christmas
Come and learn about holiday traditions at the turn of the century by taking a guided tour of the 1895 Hawkins House.
Rogers Historical Museum
322 S. Second St., Rogers
Admission: Free
Contact: 479-621-1154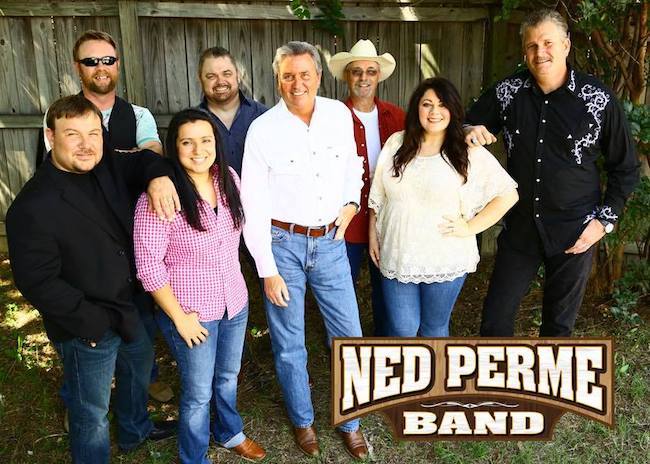 Christmastime in Arkansas – Hot Springs
A concert featuring Joe Diffie, The Ned Perme Band, Ryan Couron, and Bonnie Montgomery. This venue is all general admission. Proceeds benefit the Arkansas Food Bank.
Hot Springs Convention Center
Date: December 15th
Time: 7:00 pm
More Information:http://www.hotsprings.org/events/event/2901/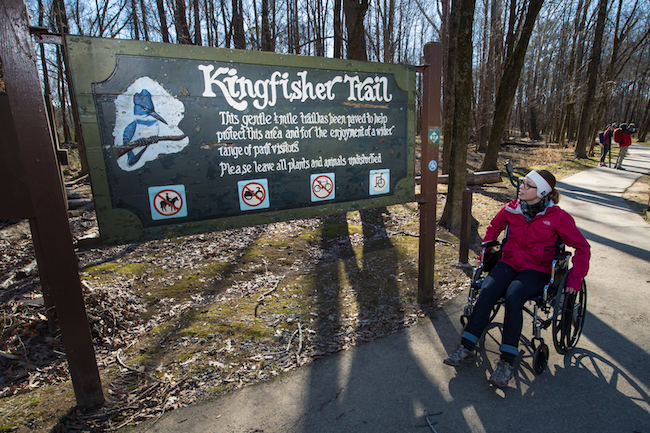 Caroling in the Forest  – Little Rock
 Meet at the Kingfisher Trail to stroll into the forest, and sing your favorite Christmas carols along a paved trail. Bring a flashlight and your best singing voice. Visit with everybody afterward as we serve hot chocolate around a campfire at the Pinnacle Pavilion. This fun family activity has quickly become a tradition!
Venue: Pinnacle Mountain State Park (Kingfisher Trailhead)
When: December 16th
Time: 7:00 pm- 9:00 pm
Admission: Free
Contact: 501-868-5806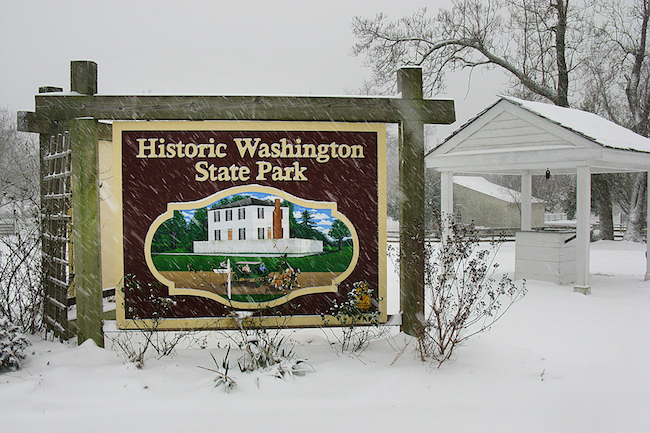 "Hands-On" Candle Making Workshop  – Washington
Head to Historic Washington State Park's Candle Shop and be part of a hands-on experience making candles and learning the history of candle making. Not only will you make your own creations, but you will take them home so everyone can enjoy the colors and fragrances of the candle that you create. The candle shop is one of the favorite tour sites within the park, for children and adults alike. Register in advance by calling the park.
Venue: Historic Washington State Park
Admission: $25
When: December 16th
More Information: http://www.historicwashingtonstatepark.com
Contact: 870-983-2684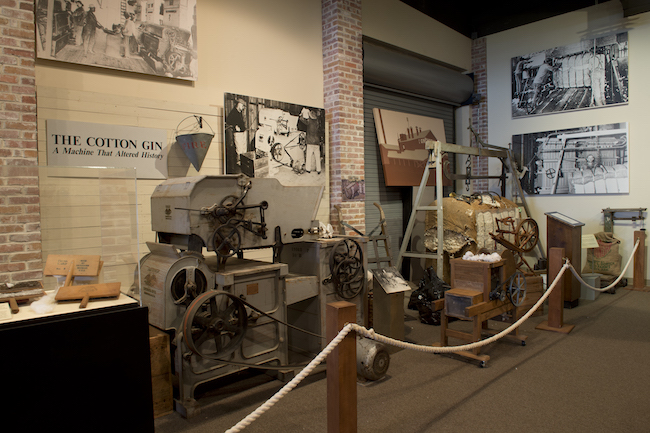 Holiday Crafts Open House  – Scott
Start some new holiday traditions to kick-off this Christmas season. Plantation Agriculture Museum will open the grounds and building to the public for our 7th annual open house. All items in the museum gift shop will be 20% off during this event. Bring the family and enjoy a relaxed atmosphere while shopping, making handmade crafts, sipping hot, mulled apple cider or coffee, and nibbling on homemade treats.
Venue: Plantation Agriculture Museum
When: December 16th
Contact: 501-961-1409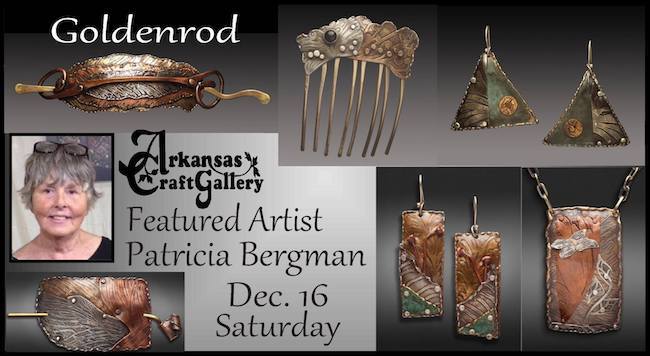 Arkansas Craft Gallery  – Mountain View
 The Arkansas Craft Gallery will features artist, Patricia Bergman, a jewelry maker who works in silver, copper and brass. Come and visit with Patricia, see her beautiful jewelry and discuss her creative process. This gallery is run by The Arkansas Craft Guild, and has been promoting handcrafted in Arkansas since 1962.
Venue: Arkansas Craft Gallery
When: December 16th
Admission: Free
Time: 10:00 am- 5:00 pm
More Information: http://www.arkansascraftguild.org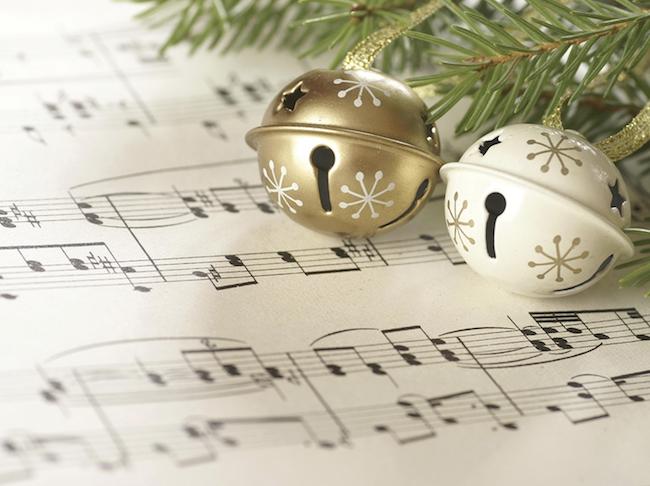 Christmas Holiday Pops – El Dorado
An annual favorite, the South Arkansas Symphony's Christmas Holiday Pops concert features soprano Haley Greer, baritone Greg Pearson and more than 120 singers from high school choirs across South Arkansas and Northwest Louisiana in an all-new program, mixing new seasonal traditions with familiar selections. This is the perfect concert for the entire family to get in the holiday spirit with a little Christmas cheer!
Venue: El Dorado Municipal Auditorium
When: December 16th
Time: 7:30 pm
Admission: Varies
More Information: http://www.southarkansassymphony.org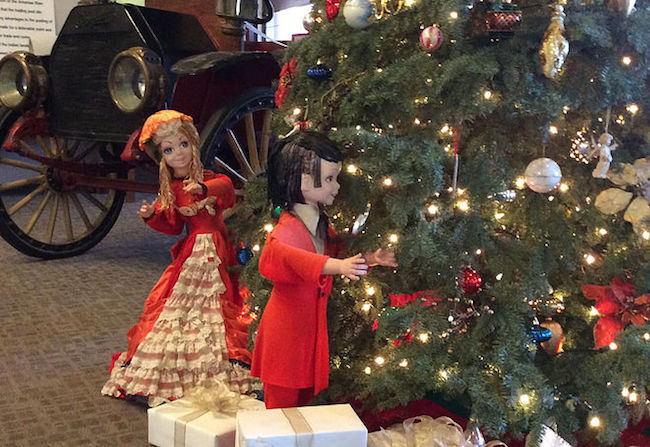 Fort Smith Museum Open House
Enjoy cookies, hot chocolate and free museum admission Saturday, December 16, 2:00-5:00 pm. Learn the history of the city as you enjoy the traditions of Open House. Shop the museum's gift shop for unique gifts, locally made wooden toys, handcrafted pottery by Peter Lippincott and Rod Hannaman, prints by Sonja Ayres, locally made Nantucket baskets by the Wright Weave, signed and numbered Bass Reeves prints by Harold T. Holden and an excellent selection of local and regional history books. Visit new and updated exhibitions! Enjoy the Fort Smith Christmas Parade at 3:00 pm. The parade passes directly in front of the museum.
Venue: Fort Smith Museum of History
When: December 16th
Time: 2:00 pm- 5:00 pm
More Information: http://www.fortsmithmuseum.org
Fort Smith Christmas Parade
Celebrate the holiday season with festive floats, marching bands, and the one and only Santa Claus.
When: December 16th
Time: 3:00 pm

St. Bernards Santa Shuffle  – Jonesboro
Join us for a fun holiday event for the entire family. Wear your best holiday costume. Glow lights will be distributed to be worn by all participants. The 1 mile is an in & out loop from St. Bernards Health & Wellness through Marshall Estates. The 2 mile will make 2 loops in Marshall Estates before returning to Health & Wellness. This is a timed event with awards, but the mileage will not be exact (the course is a little short). Santa Claus will be waiting on finishers at the finish line and will be available for photo ops inside Health & Wellness and for awards. Water and a hot chocolate bar with all the fixings await race participants inside Health & Wellness. All families are encouraged to bring a toy to be donated to the Salvation Army.
Contact: 870-207-7300
Sign Up: https://santashuffle.racesonline.com/register
A Disney Christmas Meet and Greet – Paragould
The American Cancer Society is hosting a Disney Christmas Meet and Greet. Enjoy taking pictures with characters from Mickey to Princesses and even Santa himself! Cookies and milk will be available while supplies last.
Venue: Paragould Community Center
When: December 16th
Tie: 10:00 am- 12:00 pm
Football High School State Finals
2A Football
Foreman vs. Mt. Ida
Time: 7:00 pm
Date: December 15th
Where: War Memorial Stadium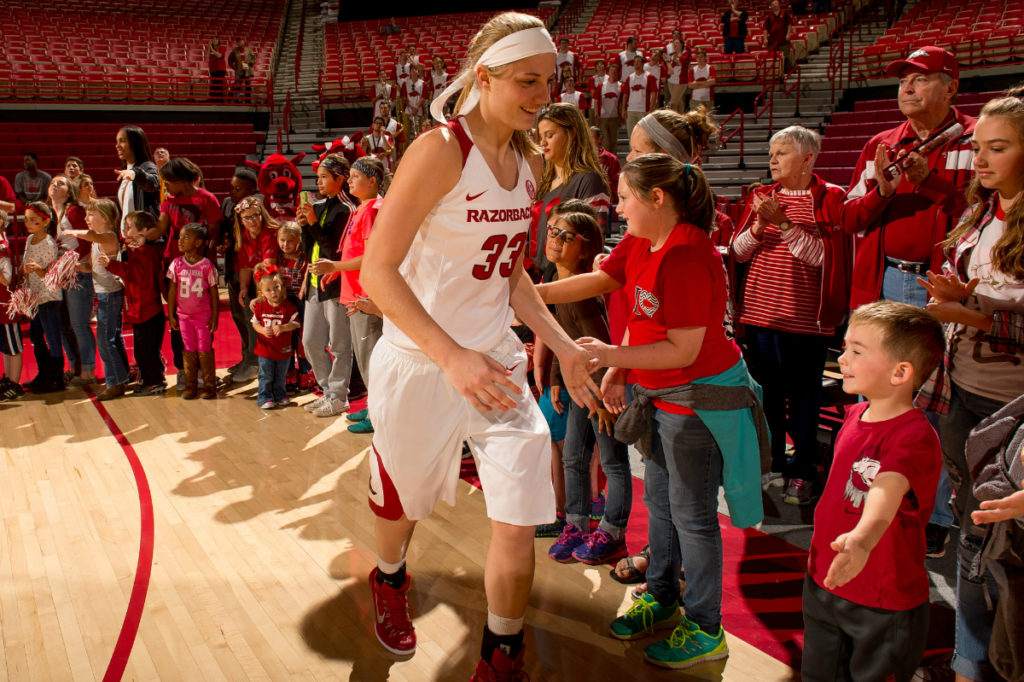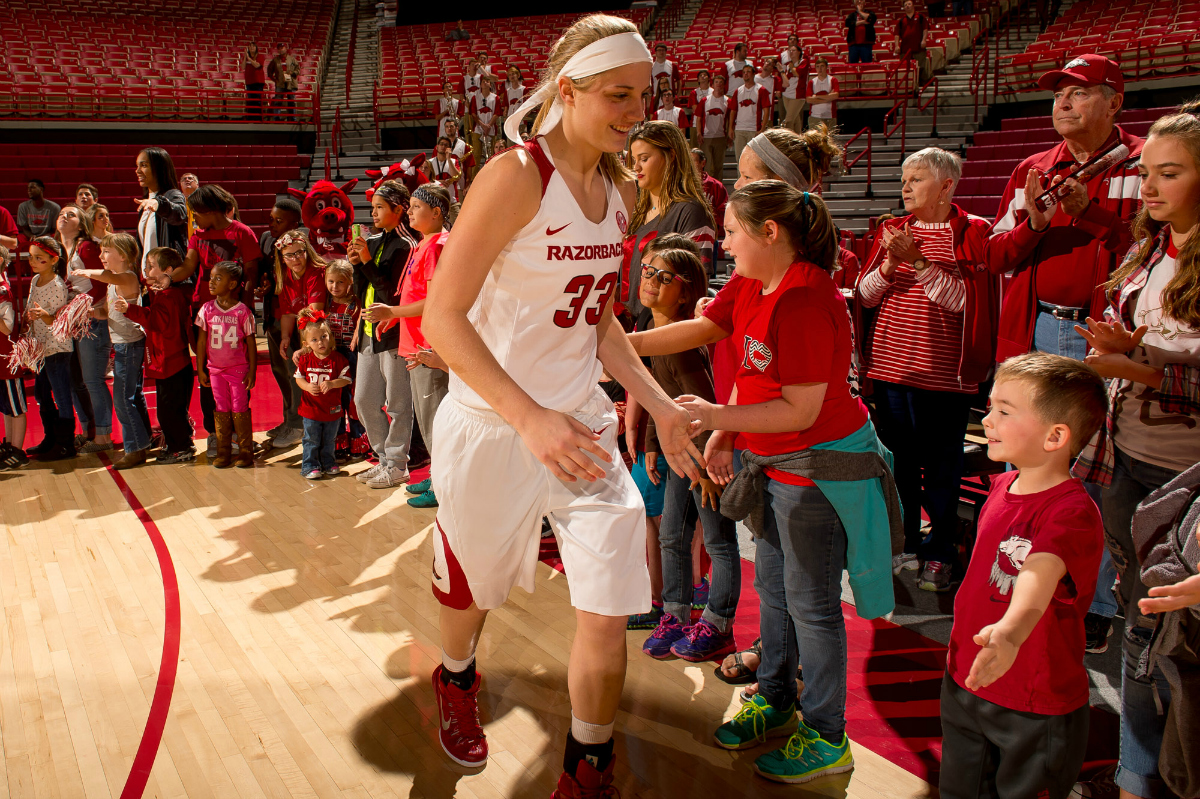 Arkansas Razorbacks Basketball
When:December 16th
Where: Verizon Arena – North Little Rock
Opponent: Troy
Time:  7:00 pm
Lady Razorbacks
When: December 17th
Where: Bud Walton Arena – Fayetteville
Opponent: UT-Arlington
Time: 2:00 pm 
Arkansas Road Races
Mt. Nebo Bench Trail 4 mile (Dardanelle)
The Dam Jingle Bell 5k (Arkadelphia)
Click here for more information.