It's Friday morning, the sun isn't up yet and the pre-dawn hours are unseasonably cool for August in Arkansas. The clock in my car reads 6:00 AM, and there are very few reasons to be on the road, let alone even awake this early. There are only two things which make me get up this early, especially on my day off – duck season and Bargains Galore on 64. Anything else, if it's before seven in the morning, don't look for me to show up.
I should tell you there is nothing I need to buy. My house is full of stuff which would be viewed by most people as junk. However, the thought of what unknown item that I didn't know I couldn't live without holds irresistible allure.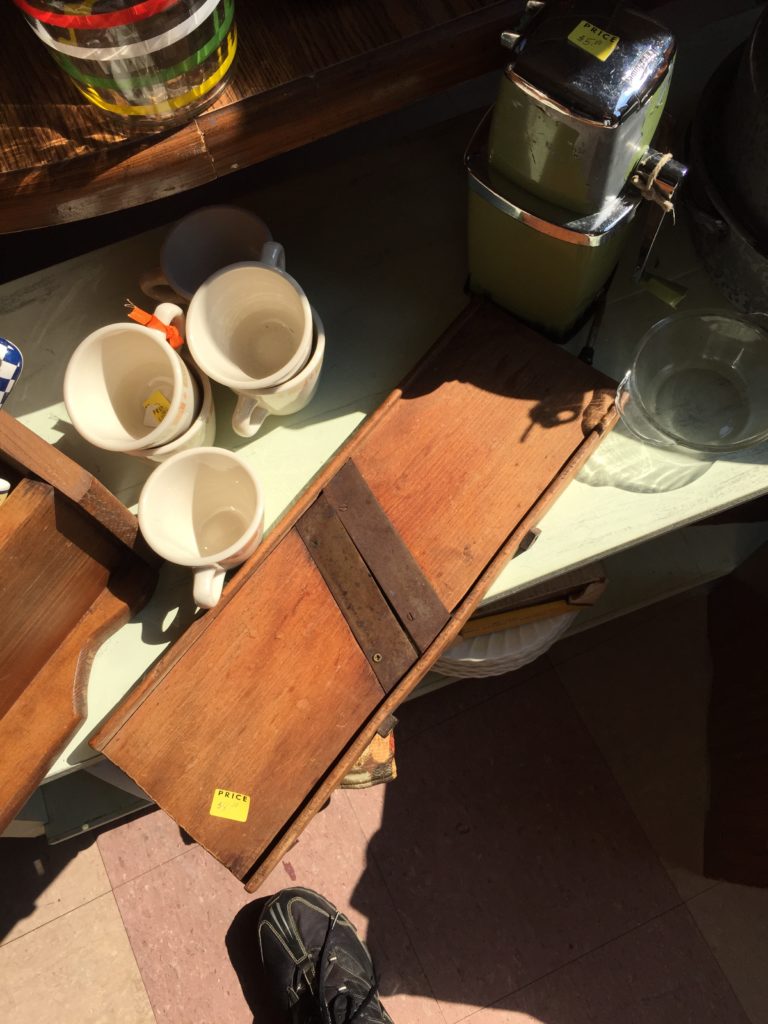 So on a bright August morning, two bargain hunters and I loaded up in the truck and embarked on our annual pilgrimage in search of those items. Our morning started in Conway around 6:45, after stopping at a few sales and swinging through Chick-fil-A for breakfast, we headed west toward Menifee.
With five years under our belts, we're probably still considered rookies by some of the Bargains Galore veterans, a few of which even have team t-shirts. But we already have our favorite stops. Don't ask and don't look for them in this article, though. After all, some things, like the location of your duck blind, are meant to be confidential.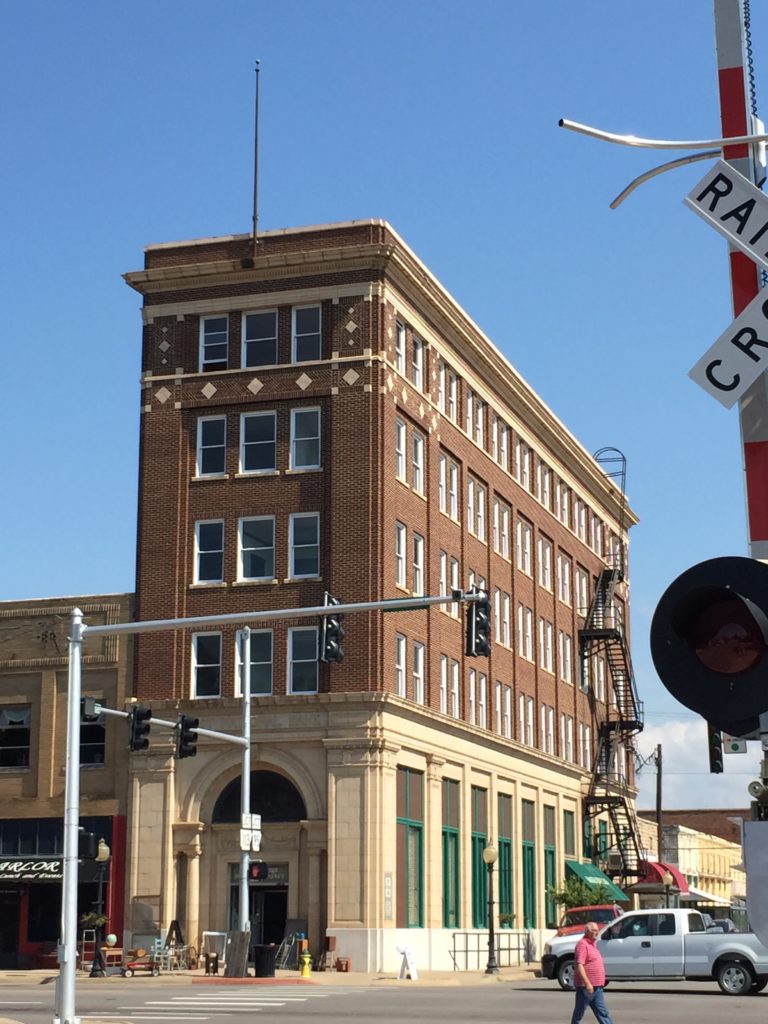 We are speed shoppers, so by nine o'clock we had covered around 25 miles and had made it to Morrilton. I will tell you; downtown Morrilton is not to be missed. Yard sales and food vendors line both sides of the railroad tracks surrounding the historic train depot. If you have an interest in architecture, downtown is home to some fantastic old buildings, like the old First National Bank building. Working in banking, I have an interest in old bank buildings. This year I was able to go inside what used to be the bank lobby.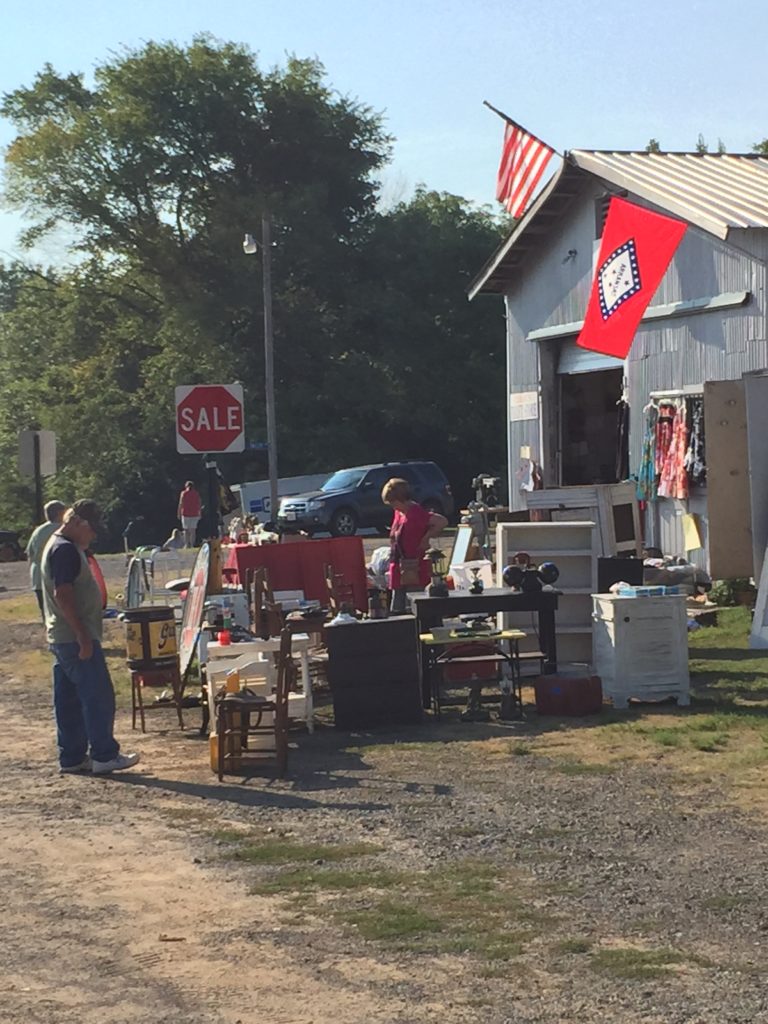 Tearing myself away from checking out old buildings, we moved on. Going through Atkins and Pottsville, we made it Russellville by 12:30. No self-respecting Arkansan passes through Russellville at lunch without stopping at Feltner's Whatta-Burger. Their milkshakes and onion rings are the stuff of dreams, at least mine anyway. This year, lunch marked our turnaround point, and we headed down I-40 towards home. We only made it to Plumerville when our more indecisive bargain hunters decided we needed to go back for a bench they saw at an earlier sale.
At 2:30 PM, after making it safely back to Rose Bud and sorting out our treasures, it's time for a nap. Speaking of treasures, I'm sure by now you all want to know what we found, right? Our new inventory list included books, sheets (they make great drop cloths), old bank safe deposit boxes (yep, those were mine), a bicycle, and, oh yes, the detour bench. It was still there and had been marked down $10. Some people have all the luck!
Sometimes another person's trash is another person's trash, but on certain occasions, you find a treasure you can call your own. Even if you don't, it's more the experiences, the stories, and the day spent in the company of friends that's where you find the real treasures. Years later that bargain you found may just bring those memories back to you. Plus, you got that treasure at half the price of a new one!
Bargains Galore on 64 is August 9-11, 2018. It now spans 160 miles, from Beebe to Fort Smith, Arkansas. Find out more on their website or Facebook page. And I can tell you from experience, whatever you're looking for, they've got at least one. If they don't, it doesn't exist. Hopefully, we will see you there!