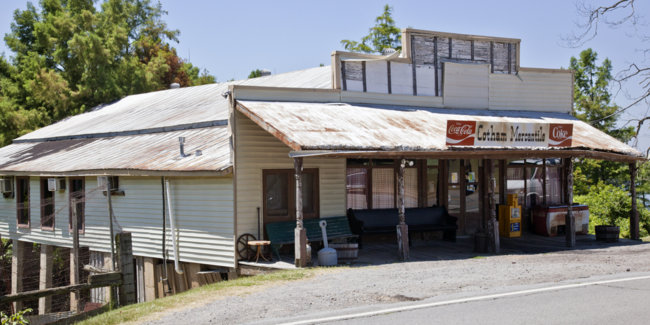 Cotham's Mercantile in Scott traces its history back to 1917.  Built over the bank of a bayou off the Arkansas River, it started life as a general mercantile store for the town of Scott.  And in 1984, its owners created an Arkansas icon.  The longtime general store, former military commissary and criminal lock-up is a must-stop for food travelers.
The creation of this icon began with the addition of a single table for area farmers who wanted to sit down and enjoy their lunch, rather than purchasing a wax paper wrapped bologna sandwich at the counter and eating it on the front porch.  Word got around, and it was soon discovered by that amazing eatery-seeking class of Arkansawyer that so often roots out the great restaurants like a pig hunting truffles.  Of course, I am speaking of politicians.  Not just any politicians, but a couple of Arkansas movers and shakers by the names of David Pryor and Bill Clinton.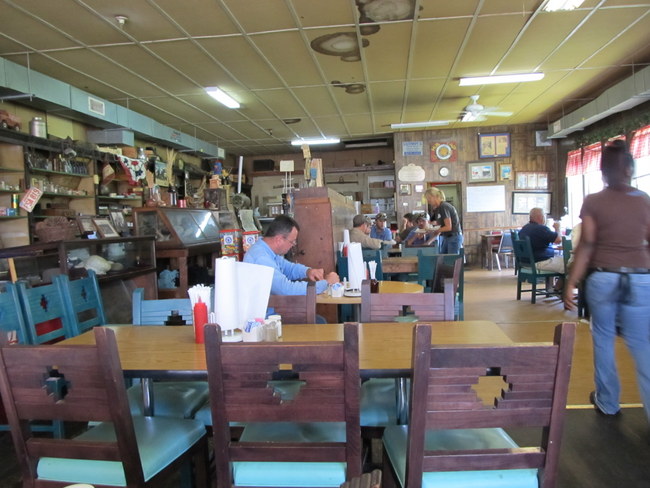 Back then, the place was Lee Cotham's, and once Arkansas Attorney General Pryor and Governor Bill Clinton started frequenting the place, it took on the moniker "where the elite come to eat."  Indeed, it wasn't long before the store was full of tables rather than merchandise, and those tables were full of folks rubbing elbows and placing those elbows on the table while two-handing the restaurant's famed 17 ounce Hub Cap Burger with a side of double dipped oversized onion rings.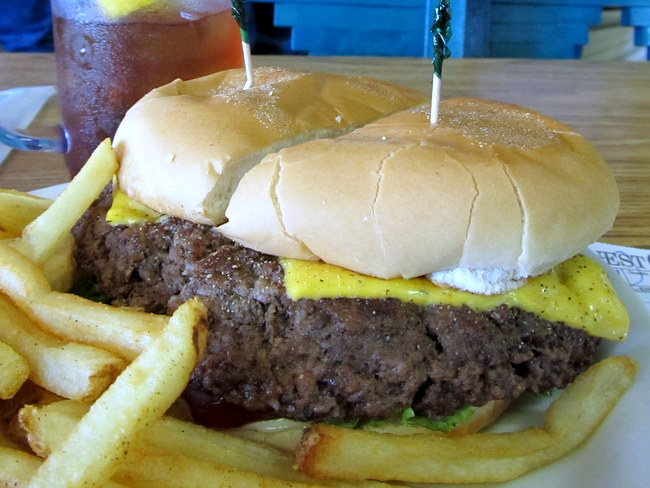 What's that big burger all about?  People like a big burger.  They like the chance to dig into their food, sure, but the burger is what has all the attention, and it's for good reason.  The patty for the Hub Cap burger is nice, seedless and fluffy. The patty is thick, deliciously seasoned with that Cotham's special spice heavy on onion powder and a snap of thyme, griddle-crusted and cooked to medium well. The tomatoes and lettuce and pickles and onions are plentiful.  The whole thing crushes the bottom bun from the weight, but that's all right – because, unless you are able to eat it very fast (and few are able), you'll need a fork by the time you are done.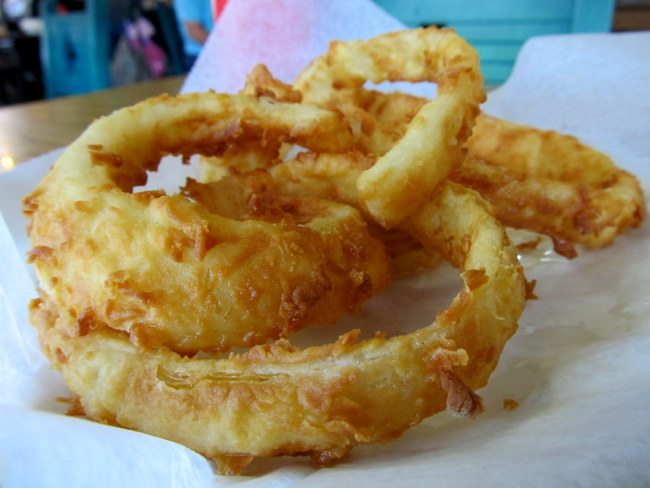 The onion rings are the best side you can choose – battered and thrown into the fryer when your order is made, they're crispy and sweet and they're delivered to the table in a tall pile.
Cotham's is a legendary stop these days. It's been visited by President George Bush, by Food Network's Rachel Ray and by The Travel Channel's Adam Richman, who (erroneously) attempted to eat the state's biggest burger by consuming a Quad Hub Cap on Man Vs. Food (the state's largest burger remains the five pound patty on the famed Giant Cheeseburger at Ed Walker's Drive In up in Fort Smith).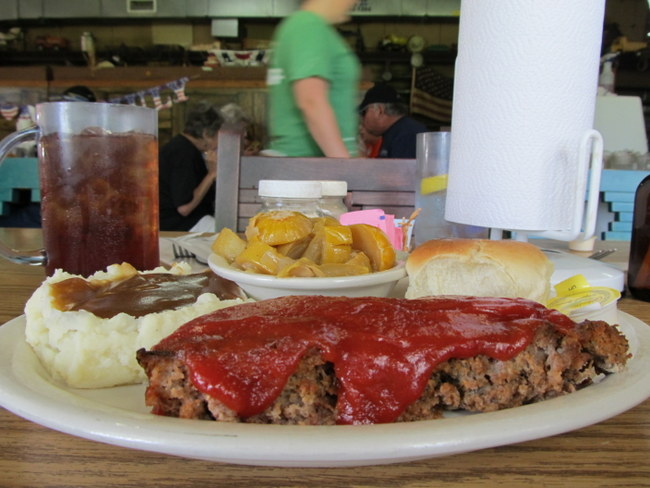 Still, if you want to do yourself a true favor, let your friend order the burger and rings and get yourself the daily special.  Cotham's still offers great home-cooking, including an out-of-this-world meatloaf.