Having a coffee shop in town where "locals" become "regulars" and "regulars" become friends is a treasure for any community. Savor+Sip in beautiful historic downtown Searcy is quickly making itself a household name. Their atmosphere is one that is perfect for college students, date nights, girlfriend lunches, business meetings and much more. If it involves getting together with people and having something savory or sweet, then Savor+Sip is the place to be.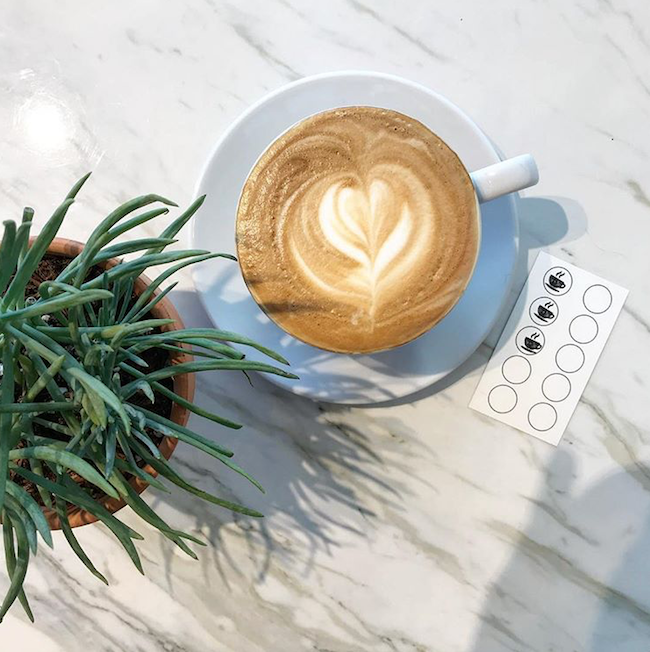 Recently, I was able to sit down with Savor+Sip owner Amelia Brackett and hear her vision of what she wanted Savor+Sip to look like when the idea first came about and what she hopes for it to be in the future.
Amelia started with a love of making beautiful and tasty crepes and serving them to her friends on weekends. As good friends do, they affirmed her gift and encouraged her to take her love of crepes and coffee to the next level and open her own business.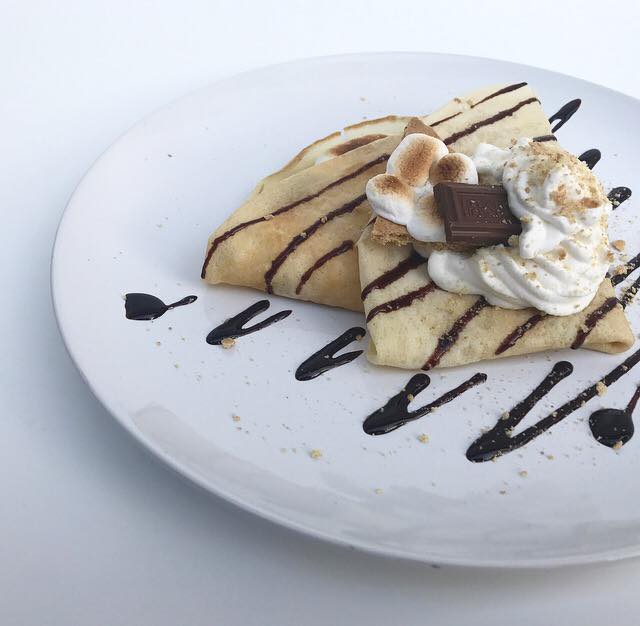 Amelia didn't have to think about this long. She opened the brick and mortar Savor+Sip restaurant one year after the candid conversation with friends in her living room. She spent that year picking colors, themes, furniture, silverware, serving ware and educating herself on being the best barista and all things coffee related.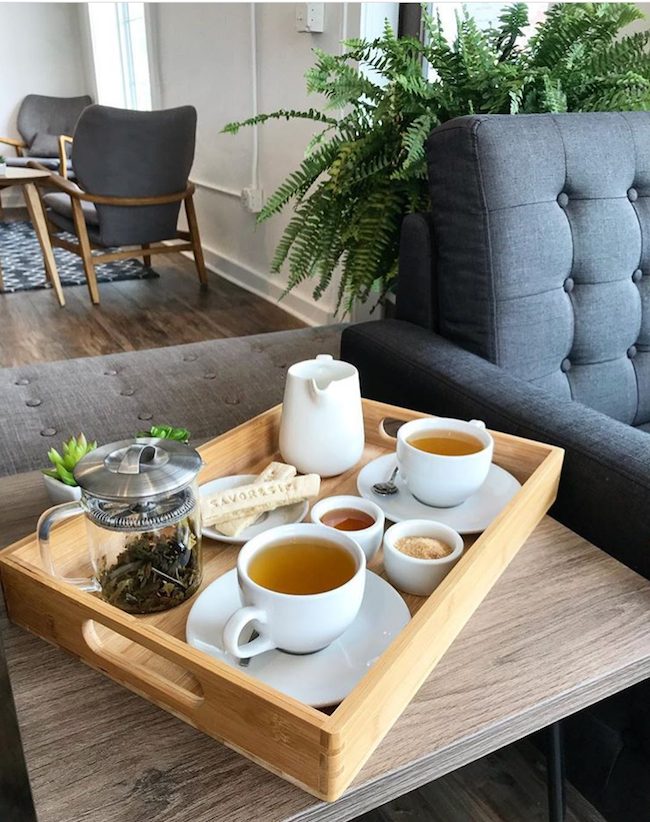 Amelia wanted her store to have an atmosphere for lingering and hanging out, so she carefully set up one end of her building with tables and chairs and the other half with a lounging area. And of course, there's FREE Wi-Fi, and they are open late into the night. A packed house is a common site to see at Savor+Sip.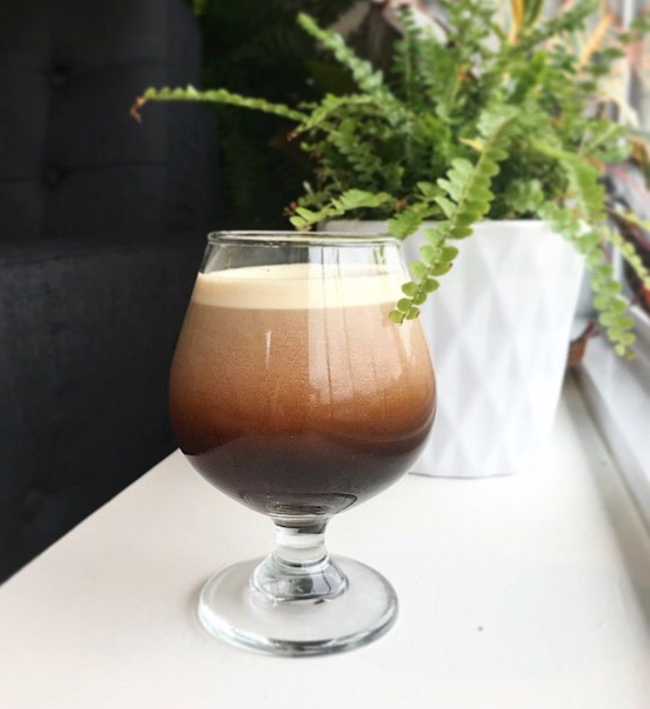 Grabbing a cup of coffee at Savor+Sip is a regular habit for many locals and a treat for the out-of-towner. When I sat down with Amelia to talk about her coffee shop, you could see the twinkle in her eye as she gave me a personal Coffee 101 class.  She told me all the ins and outs of making coffee for others and the different coffee options. She said there is a definite art in being a good barista. Not only must you get the coffee prepared correctly, but you also need to make it pretty. The current customer favorite is the Lavender Honey Latte. An interesting fact is that Savor+Sip is the only place in Searcy where you can get Nitro Cold Brew coffee.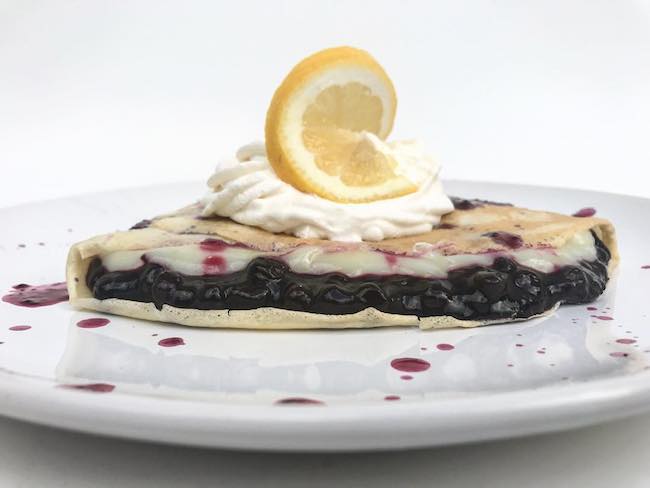 Savor + Sip is known not only by their atmosphere, but also by their ever-expanding menu with seasonal items, weekly house specials, and regular items that customers love. The coffee options are endless with trained baristas behind the counter, and the food is sure to please. The savory Turkey Chipotle crepe is sliced turkey and melted provolone cheese with a mild chipotle mayo sauce. The sweet Sunny Day crepe, which has blueberry sauce sweetened with maple syrup and wrapped up with tangy lemon curd and topped with whipped cream, fresh blueberries and a lemon twist. The crepes are made right in front of you, so you can watch your delicious creation being made behind the glass counter.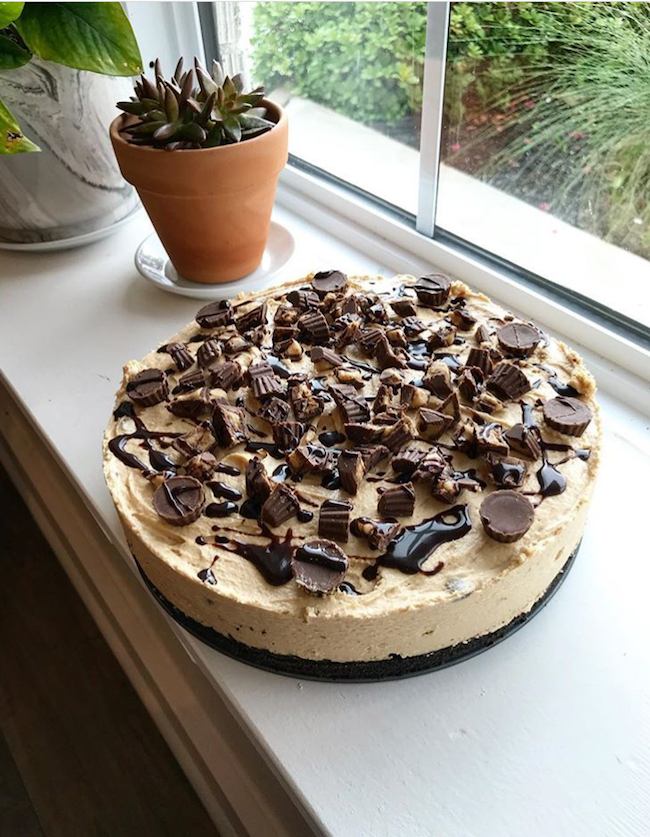 In addition to their crepes and coffee, I cannot forget to tell you about my favorite item, cheesecake. Savor+Sip has a case full of beautiful cheesecakes made from scratch each week by Amelia's Dad. Sharing a slice of cheesecake at Savor+Sip is the perfect way to end a date night or take a kid out for a treat. YUM!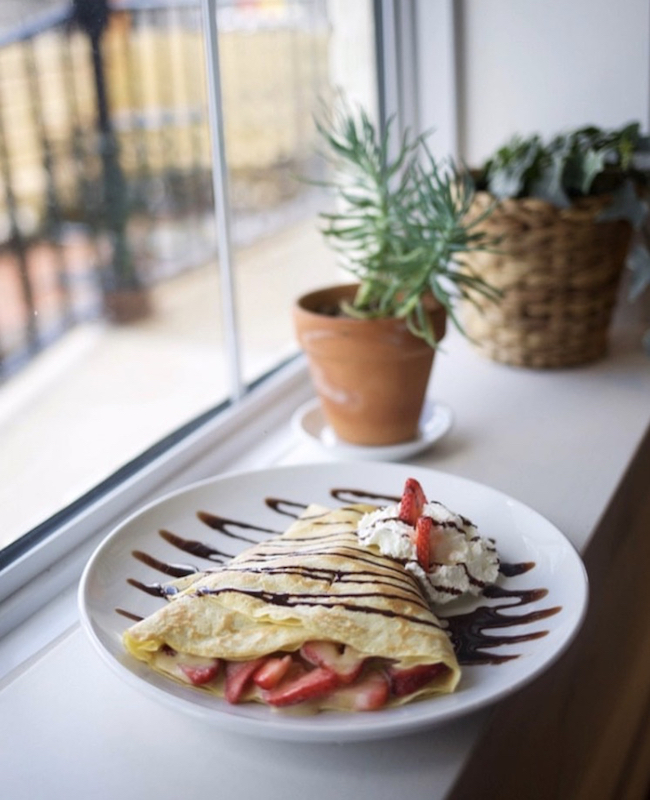 Not only has Amelia created a menu full of delicious food, an atmosphere of community, and fancy coffee that is sure to please, she is also creating a culture of generosity by her sip and share program.
The sip and share program allows customers to round up their change with every transaction to the nearest dollar. At the end of the month, they donate the extra change to a local charity. The charities selected are are typically something special to Amelia's heart or one that a customer has recommended. The Searcy Children's Home is a regular recipient of the customer's generosity. In one month alone, they collected $1,000 through the Savor+Sip program.
Amelia also gives back to her 20 employees. Over 300 people applied when she first opened her business. And every week someone comes in who wants to be a part of the Savor+Sip family. Amelia said she had a great boss she once had who always showed generosity to employees. Amelia plans to follow in that example. She plans to imitate some policies of her old boss and create new traditions that show appreciation to her employees.
Check out Savor+Sip on Instagram or Facebook and make plans to stop in grab a cup of coffee and crepe!
Photos used with Permission from Savor+Sip.