There's an old saying in football that says teams need two things to be successful: They need a quarterback, and they need someone to hit the other quarterback.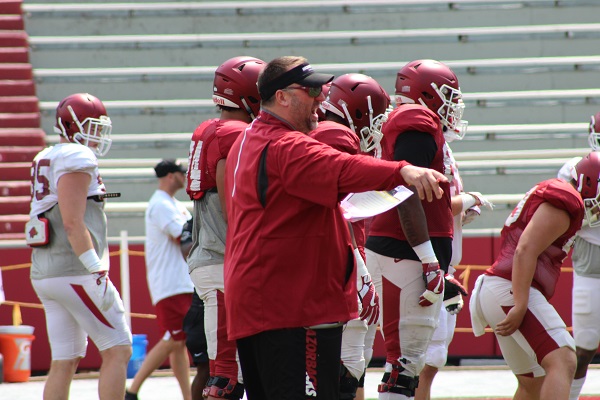 Photo courtesy of Bart Pohlman, Sport & Story
The Arkansas Razorbacks are lucky. They already have their quarterback.
Austin Allen, the senior gunslinger who led the SEC in passing yards last season with more than 3,400-yards and 25-touchdowns, is set to return for his final year at the helm of head coach Bret Bielema's offense. He was named to the Maxwell Award Watch List, the Manning Award Watch List, and will be key to whatever success the hogs have this season.
However, things are a bit more complicated on the other side of the football.
Last season, the Razorbacks' defense recorded just 25 sacks. This year, things weren't set to be much better. Jeremiah Ledbetter, their sack leader from last season, is now a Detroit Lion. They've turned to Paul Rhoads, a veteran coach with nearly three decades of experience–including six years as the head man at Iowa State, to help get their defense back on track.