The holiday season is a time filled with family, fun and food, but for many Americans who suffer from food insecurity, this is an especially difficult time of year. While turkeys are stuffed, dressing is made and Christmas cookies are decorated, 50 million Americans will wonder where their next meal is coming from.
That's where the Pack Shack steps in. The Rogers-based non-profit organization has made it their mission to fight food insecurity and hunger. An easy way to get involved this holiday season is through the Pack Shack's Be Neighborly App.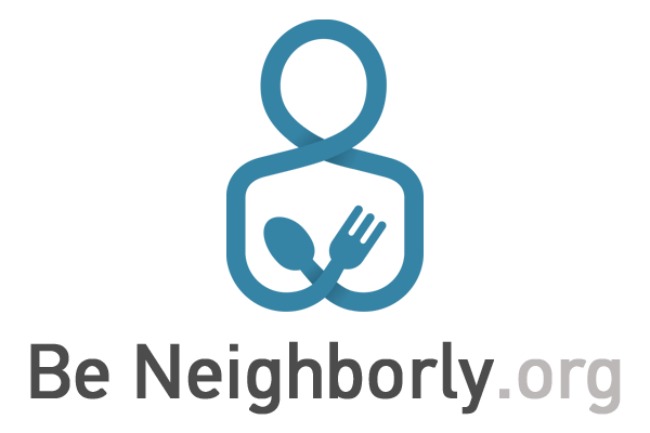 We're accustomed to food drives during the holiday season, but the Be Neighborly app makes it easy to donate a bag of groceries for a family suffering from food insecurity. You already have the tool you need to contribute. Simply download the Be Neighborly App to your phone from the Apple App store or from Google Play or go to www.beneighborly.org to grab the app.
Once you've got the app, you're ready to start alleviating hunger. Quickly create an account through the app to allow you to donate food. Then click on Donate to bring up the grocery bags. You're purchasing pre-filled bags to feed a food insecure family a holiday meal. The app offers different grocery bags for purchase to meet your budget, with some options containing anywhere from 10 to 25 items. For as little as $17, you can help a family enjoy a wonderful holiday meal.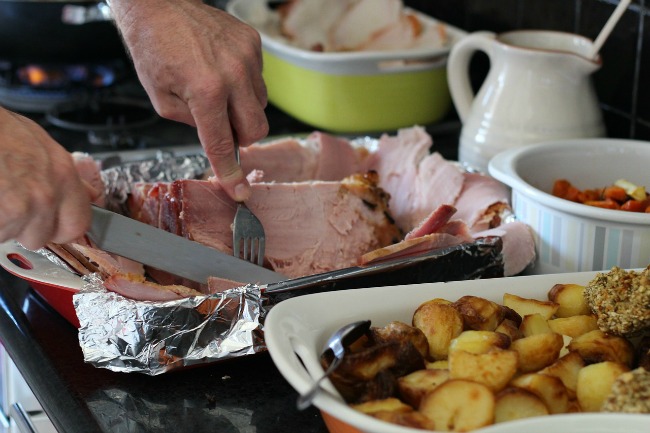 The Pack Shack began in 2013 out of a need to increase awareness about food insecurity in Arkansas and beyond and actively involve people in local communities to meet those needs. If you've attended one of the Pack Shack's packing parties, you'll know what a blast it is to create meals with others to thumping music and the bang of a gong each time you hit a certain number of meals.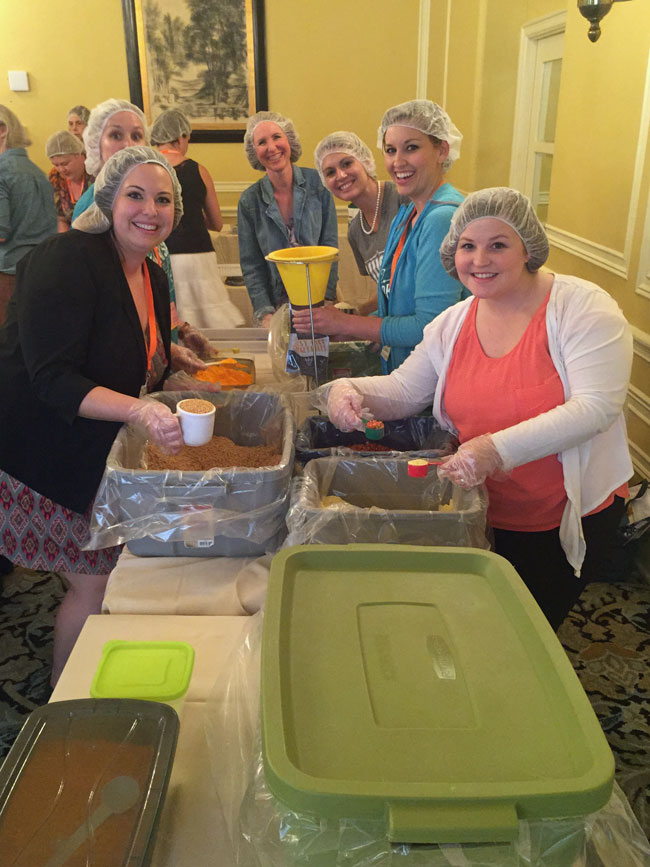 Our very own Arkansas Women Bloggers at their Fill the Funnel event!
The Pack Shack has also been involved in many traditional food drives and the Be Neighborly App was born out of those experiences. The team wanted to create a way to take the hassle out of a traditional food drive. According to Bret Raymond, Co-founder and CEO of The Pack Shack, the traditional food drive is actually an inefficient model for supplying food banks with the products they need to be able to meet the increasing demand from food insecure families.

Since the Be Neighborly app launched in September of this year, 1,400 food items have been donated. The Pack Shack is actively looking for companies, schools, sports teams and non-profits to host food drives through the Be Neighborly app with all donated items going to the food pantry the host chooses.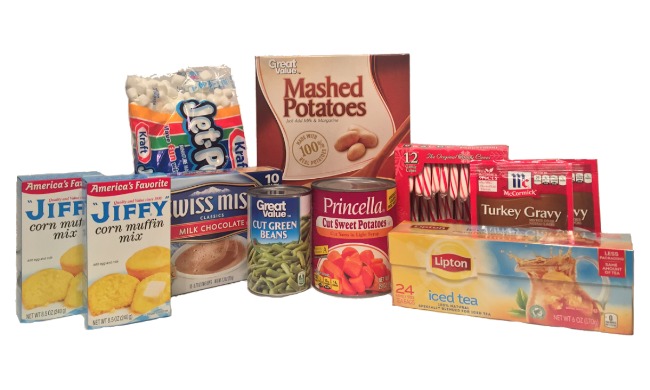 The app includes the possibility of forming and joining teams so groups can challenge each other to donate more food and enjoy some friendly competition at the same time. Once you've donated, you can share the experience on your social media networks. Competing in teams and donating food to local food pantries fosters a sense of fun and community within the groups and allows participants to impact food insecurity within their cities and states. The app keeps a real time scoreboard of each team competing in the food drive, increasing the fun and competition!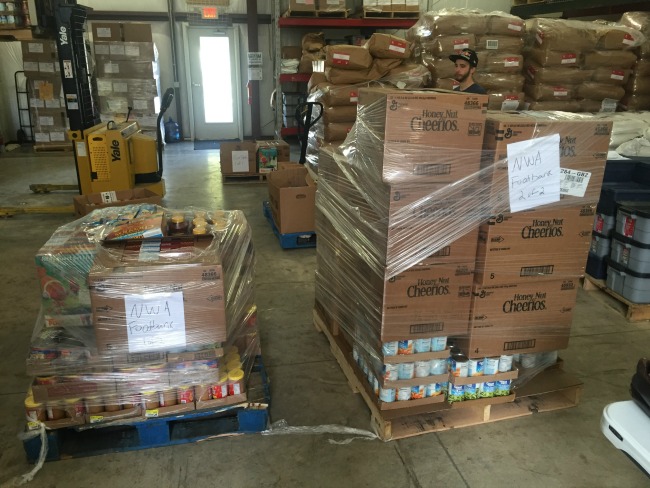 Bret also points out several great reasons to use the Be Neighborly app for holiday food donations and beyond. The food products included in each donated bag have been specifically requested by local food banks. The products are fresh, which saves volunteers and employees from sorting through the food for out-of-date items. You can also be certain the food will go right to families in need in your community.
This holiday season, download the Be Neighborly app to give families a holiday meal they'll remember. Check the app throughout the year for updates, stats and active food drives to assist in relieving food insecurity in Arkansas and the U.S. all year long.
Download the Be Neighborly App to your phone from the Apple App store or from Google Play or go to www.beneighborly.org to grab the app.
The Pack Shack and Be Neighborly photos and logos are used with permission.