Arkansas is fortunate to have a number of universities and colleges providing the opportunity for students to take their education to the next level. Arkansas is home to over 40 institutions for higher education, including public and private universities and two-year colleges. Read on for a small taste of the history and diversity of education across the state.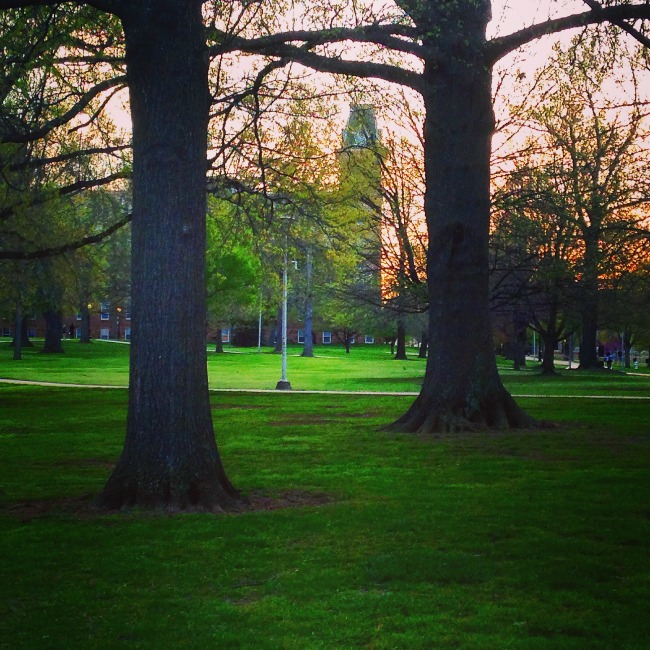 The Razorbacks, Woo Pig Sooie and Old Main all come to mind when you think of the University of Arkansas, the state's largest university. The University of Arkansas was founded in 1871 as Arkansas Industrial University. At the beginning of the school year, seven male students and one female attended. Enrollment increased all year and by the end of its first year, over 100 students had enrolled.
The campus originally centered around Old Main. Men and women were separated from each other with the men staying in Buchanan Hall and the women in Carnall Hall, now the lovely Inn at Carnall Hall. Silas Hunt enrolled in the University of Arkansas School of Law in 1948 as the first African American graduate student at any all white Southern university. Though Hunt died from tuberculosis the next year, his enrollment paved the way for integration at the University of Arkansas.
Choosing a degree at the University of Arkansas can be head-spinning. It offers 78 undergraduate majors, 86 Master's programs and 50 doctoral and specialist programs. Originally the Cardinals, the school adopted the Razorback as its mascot in 1909 and never looked back. With 19 NCAA Division I sports teams, there's always a game to catch and alumni and fans travel from all over the state and beyond for game day.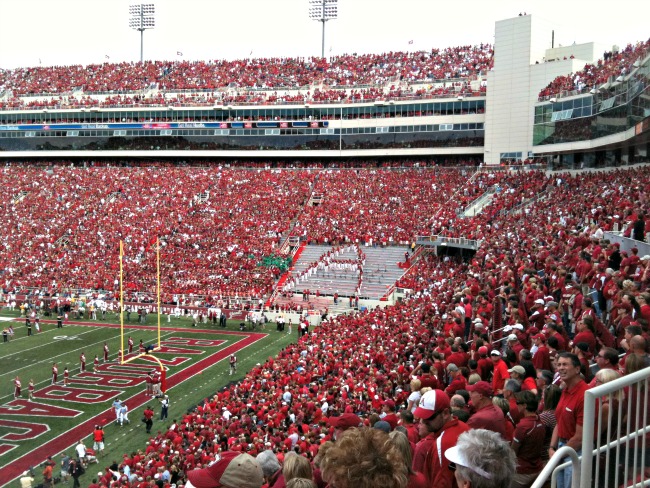 Enrollment has topped 26,000 students from across the state, country and world. Those that graduate have their names inscribed on Senior Walk, a tradition that dates back to that very first class at the Arkansas Industrial University. The University of Arkansas has campuses in Ft. Smith, Little Rock, Monticello and Pine Bluff.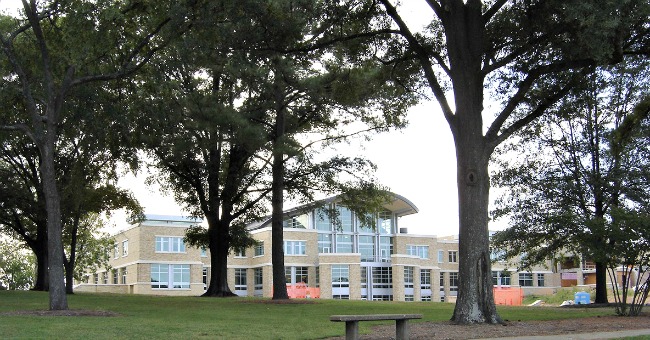 Photo Credit
While the Razorbacks were adopting their new name in 1909, a new school was founded to meet the educational needs of those in northeast Arkansas. Arkansas State University was originally one of four high schools in the state created to focus on agriculture. Its first class saw 189 students who lived on campus and attended for free, though they were expected to complete chores on campus. In the 1920s, ASU took on junior college status. Several ties to the military helped keep enrollment up during the next two decades, beginning with the Student Army Training Corps, the National Guard and ROTC.
After World War II, enrollment skyrocketed. Comparisons to the University of Arkansas prompted ASU to begin to seek true university status. In 1967, the school officially became Arkansas State University. Since then, it's grown to be the second largest university in Arkansas, with a student enrollment of over 14,000 and over 150 Bachelor's, Master's and Doctor's degrees offered. ASU has focused recently on creating Arkansas's first osteopathic medical school and establishing an American-style university in Queretaro, Mexico.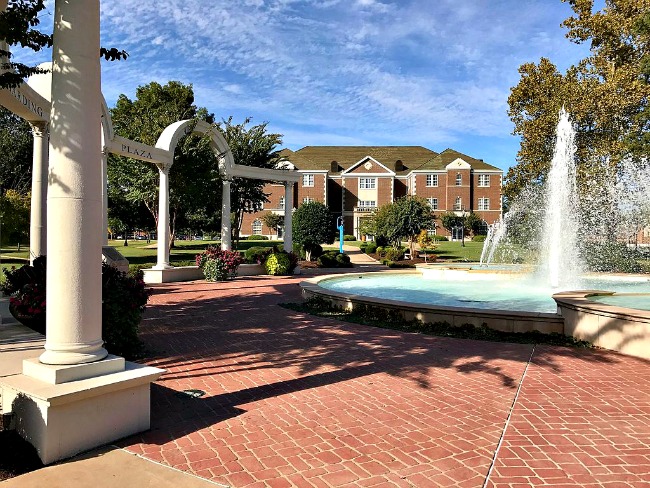 Photo Credit
Unlike the U of A and ASU with their early agricultural beginnings, the University of Central Arkansas formed in 1907 to train teachers in a uniform manner and root out poor teaching habits across the state. Originally the Arkansas State Normal School, the college began offering correspondence courses in 1918 in addition to the classes it held on campus. In 1928, the college had more students enrolled in these courses than in classes on campus.
Several more name changes were in store for the school as its educational role shifted. In 1925, the college became Arkansas State Teachers College and was recognized as the foremost teacher training school in the state. By 1967, the college began to offer broader opportunities in addition to teacher training and adopted the name State College of Arkansas. Just eight years later, State College officially became the University of Central Arkansas. UCA now offers over 150 different degrees and certificates and draws over 11,000 students from every county in Arkansas.
Some of Arkansas's other public universities are Arkansas Tech University in Russellville, Southern Arkansas University in Magnolia, and Henderson State University in Arkadelphia.
The state also has a number of private colleges, many of which grew out of religious groups, but who now offer a great education to all students in a more intimate setting.
This 680-student strong school has the distinction of being the oldest college in the state. It actually began in 1834before Arkansas became a state. A group of Cumberland Presbyterian settlers in Cane Hill wanted to provide educational opportunities for their children and formed the college in Northwest Arkansas. In 1891 the school was moved to its current location in Clarksville. The name was changed to Arkansas Cumberland College, then changed again in 1920 to College of the Ozarks before becoming University of the Ozarks in 1987. It was the first university to admit women and the first to design a program to assist students with learning disabilities.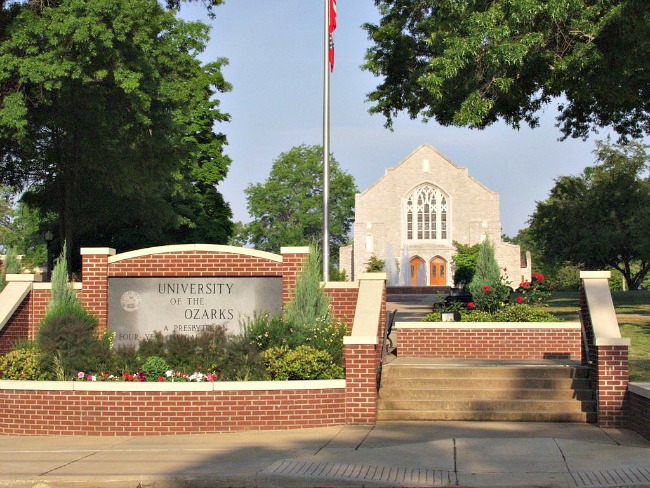 Photo Credit
Lyon was originally known as Arkansas College. Like the University of the Ozarks, it was founded by Presbyterians who wanted to focus on a classical education. Classes began in 1872 and welcomed men and women from the beginning. In 1994 the college adopted the family name Lyon to honor one of its most influential families. One of the intriguing things about Lyon College is its ties to Scottish heritage. The college maintains a Scottish Heritage Program which allows for an unusual minor focusing on Scotland's traditions, music and art. The college has a band of pipers, drummers and dancers and it holds a Scottish festival every spring.
Like many of Arkansas's private universities, Harding is a Christian college that focuses on an excellent education coupled with Christian ideals students can carry forward after graduation. The main campus is located in Searcy, Arkansas, with a student body nearly 6,000 strong. Harding places a strong emphasis on studying abroad, with nearly 48% of its student body participating in study abroad programs. Harding maintains campuses in Australasia, Chile, England, France, Greece, Italy and Zambia. They also have multiple campuses in Arkansas to help meet the needs of the state.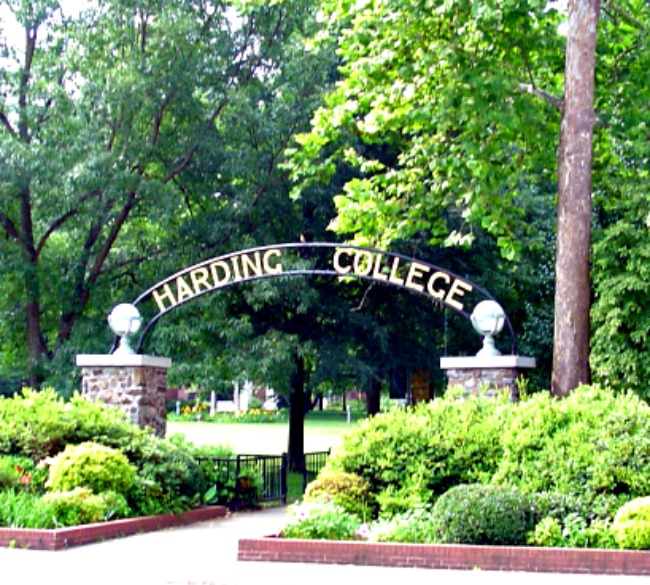 Other smaller, private colleges in Arkansas are Hendrix College, John Brown University, Ouachita Baptist University and Philander Smith College. For a full list of Arkansas's colleges and universities, visit the Arkansas Department of Higher Education website.
Though only individual students can decide which school is the right fit, with so many opportunities for higher education, students are sure to find a place to call home while pursuing that next level of education in Arkansas.