As I child, I wrote a letter to Santa every year asking him to bring me a horse. I included reasons why I deserved a horse and how I would take care of it. I still haven't gotten that horse, but I was able to volunteer with an amazing organization in Northwest Arkansas that brings kids and horses together, often for the first time.
Equestrian Bridges in a non-profit organization based at Parkerman Stables in Fayetteville, Arkansas. Their mission is to "empower children and youth considered to be at risk for social, behavioral or academic delays with the tools to develop emotional, mental and physical fitness using Natural Horsemanship doing Equine Assisted Activities and Therapies."
I volunteered with Equestrian Bridges' Dreamcatchers Program. These four to six-week sessions bring children struggling with communication or behavioral issues, and often identified as on the Autism spectrum, into a stable of miniature and full-size  horses.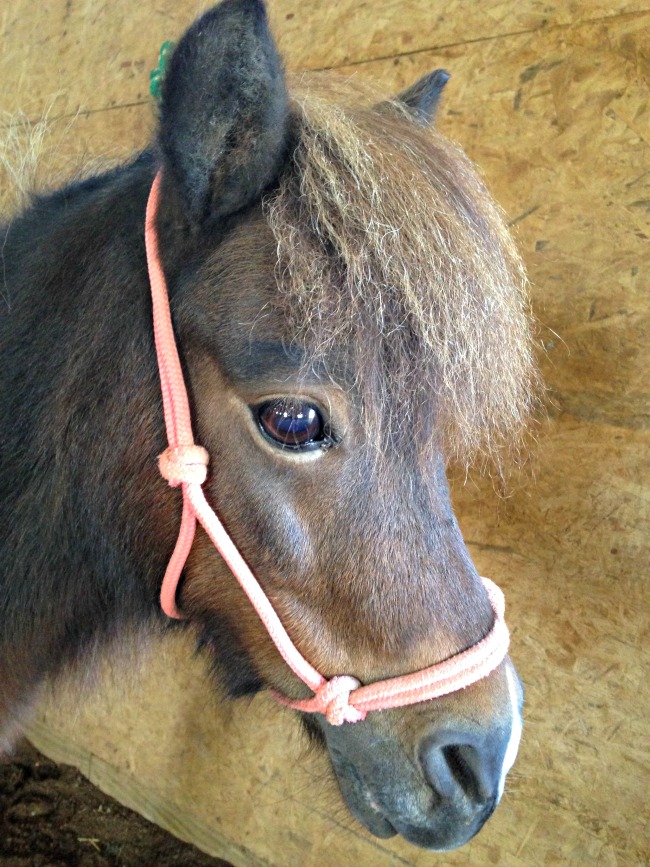 At the first session, the kids arrive and wait nervously to meet the horses. Each child is matched with two volunteer helpers who will work with the same child through all the sessions. Kids, volunteers and the equine therapist start with a quick lesson emphasizing a social skill – from sharing to communication to helping others. They also identify parts of a horse with a stuffed model and talk about how to treat the animals. Then it's time to meet the mini horses!
You can't help but smile when you're around miniature horses. These small but perfect replicas of full-size horses are less intimidating to the kids in the session. The first lesson involves choosing which horse children will work with. The horse they choose will be theirs each week, so it's the first important decision the kids will make, and it's taken very seriously. The children meet all the minis – Chloe, Clyde, Honey, BeBe, Blue and Fibber.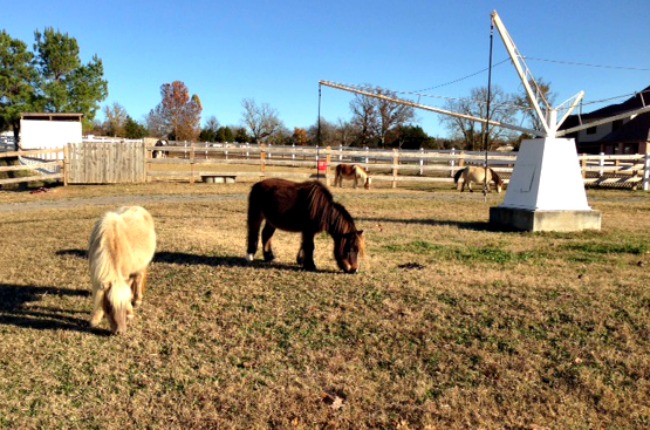 Once they've had a chance to get acquainted, the group meets in the middle of the stable and the kids have a chance to say which horse they'd like to work with. If more than one child wants the same horse, negotiations occur. The equine therapist helps the kids come to an agreement on who will work with each mini horse. It sounds like a small thing, but for kids who are working hard to communicate and work with others, negotiating their mini horses is an accomplishment.
The children then groom their horses. They learn to gently brush the horses' shiny coats and comb through their manes and tails. Once the horses are groomed, it's time for a game. The kids and volunteers lead the mini horses around the arena using commands like 'walk on' and 'whoa'. Obstacles are set up for an obstacle course and a game of follow the leader lets each child and their horse lead the others around barrels, cones and over rails. As they lead or follow, the kids learn how to communicate with their horses, chat with their helpers and interact with the other children in the group.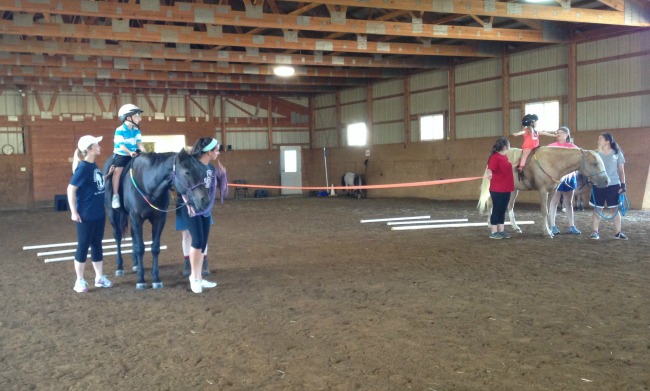 At the end of each session, the group meets to discuss what they did, how they used the word learned at the beginning of the session, and celebrate their successes. As the Dreamcatchers program progresses, the children get a chance to ride a full-sized horse. At the last session, the children put on a show for their parents and other friends and family members.
They carefully prepare their mini-horses for the show by adding ribbons to their manes and tails or painted symbols to their hides. Then the kids showcase their skills by leading the minis through obstacles, reciting the words and lessons they've learned, and riding the larger horses. The mood is celebratory and the parents are often in amazement at what their kids have accomplished in a few short weeks.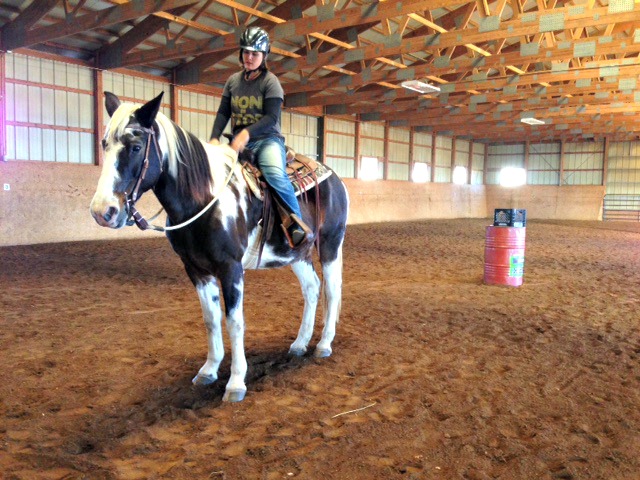 Equestrian Bridges is a volunteer-based program and there are plenty of opportunities to get involved, even if you've never worked with horses before. They offer training throughout the year for a variety of volunteer positions. You can work directly with children as a helper, or set-up and clean-up after classes. You can also volunteer to help maintain the horses, work in the office or help with an event and fundraising.
Right now, fees for sessions like the Dreamcatchers program are offered on a sliding scale, but Equestrian Bridges would love to make the sessions free for children. You can sponsor a child as they work through the program, donate supplies and give to the overall program. Equestrian Bridges is also hoping to start a veteran's program and an at-risk teen program.
Find out more on their Facebook page or at their website, www.equestrianbridges.org.
These mini horses and Equestrian Bridges work hard to bring a smile to every face and improve the life of each child lucky enough to take part in their equine program.