The change from summer to fall and fall to winter is exciting. I've always looked forward to a change of season, which seems to usher in all kinds of possibilities. It heralds the oncoming holidays when we decorate our homes, change our summer sandals for winter boots, and prepare meals around the family table. But for many, this time of year is not a harbinger of good things to come. For some, this change of season shines a magnifying glass on the loss of income (whether through life circumstances or layoffs) and lack of food. There are so many ways we can give back to our fellow man. We can be a friend, a listener, and an advice giver. We can open doors and let others in line in front of us. We can visit hospitals, give money, and sometimes just give a smile. And when we give food, we're giving life.
According to USDA statistics, Arkansas ranks second in food insecurity, and second again in child hunger according to Feeding America. Our state also ranks in the top five for senior hunger. Luckily, here in Arkansas, there is no lack of Food Banks. We have at our disposal many options for giving back to our fellow man in the most important way possible, food.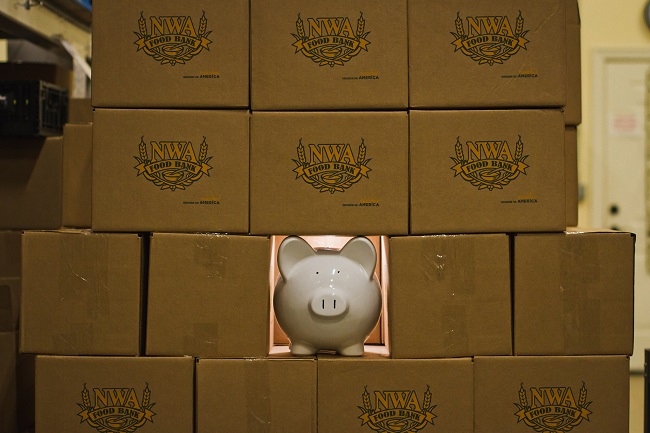 Food Bank of Northeast Arkansas
Located in Jonesboro, The Food Bank of Northeast Arkansas was founded in 1983. Since then it has distributed more than 30 million pounds of food. Thanks to their Core Food Distribution Program, they accept bulk food from manufacturers, retailers, and growers. Numerous surrounding charities rely on this food bank in order to distribute food in their communities. They promote hunger awareness, secure resources and work with many non-profits. Learn more about this food bank click here, or give them a call at (870) 932-3663
Arkansas Food Bank
Founded with the mission of providing dignity and hope to Arkansans, this Little Rock-based organization was founded in 1984 to provide food for the area. By 1986 it had distributed 1 million pounds of food. Since then, the agency has expanded and now includes 450 local partner agencies, distributing over 24 million pounds of food, serving 280,000 people. They are located at 4301 W 65th Street in Little Rock, where they also offer After School Programs, backpacks for children, food pick up, training and volunteer activities. To learn more about this food bank click here, or call them at (501) 565-8121.
Food Bank of Northcentral Arkansas
Located in Norfork, this organization provides five meals for every dollar donation. In addition to food supply and distribution, they have a Backpack Program that helps bridge the gap between school meals. They also have a Cooking Matters campaign, which helps empower families to stretch food budgets by shopping smarter, making healthy choices, and cooking at home. Learn more on their website here, visit their facility at 14215 Hwy 5 South, Norfork, or give them a call at (870) 499-7565.
Harvest Regional Food Bank
This Texarkana based organization assists over 60,000 individuals a year and serves 10 counties in Southwest Arkansas and Northeast Texas. Their mission is rooted in service to others. With dedicated shipping docks, frozen storage capacity, shelving areas, and a backpack packing area, their services are ample. They partner with over 100 agencies including food pantries, soup kitchens, and shelters. Harvest Regional is located at 3120 E. 19th Street, Texarkana and can be reached at (870) 774-1398. For more information visit their website here.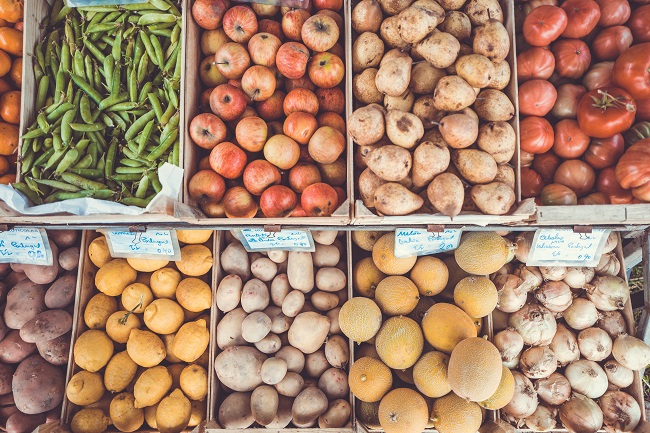 River Valley Regional Food Bank
Driven by their core beliefs that hunger is unacceptable, this Ft. Smith based food bank strives to serve its neighbors with compassion and without judgment. Founded in 1986, they serve 62,000 people in their area. With 196 member agencies, they have a far-reaching web of food provisions ranging from food pantries, senior centers, churches and non-profit groups. They have provided 7 million pounds of food, and are members of the national organization Feeding America. Contact them at (479) 785-0582, visit them at 1617 South Zero Street, Fort Smith, or peruse their website here.
Northwest Arkansas Food Bank
Located in Bethel Heights and founded in 1988, this organization serves four counties and seeks to provide credible food sources for the hungry. The NWA Foodbank has distributed 11.45 million pounds of food and 8.8 million meals in 2016. Their Board of Directors has included representatives from Tyson, Walmart, JB Hunt, P&G, along with other agencies and churches. Striving to respect the worth and dignity of every person, they focus on honoring the stories of the people they serve. Located at 1378 June Self Drive, Bethel Heights, they welcome donations and inquiries. Contact them at (479) 872-8774 or visit their website here.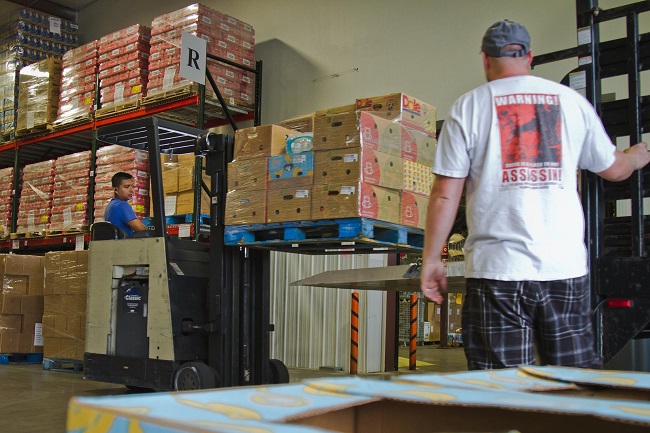 Loaves and Fishes Foodbank, Inc.
A faith-based non-profit located in Berryville, Loaves and Fishes is a completely volunteer based organization. Every dime donated pays for food, rent, utilities, gas, etc. They receive donated and salvaged food from individuals and agencies. Serving hundreds of households in Carroll County, they also provide "food backpacks" through Operation Food for Hungry Kids. Volunteers meet weekly to prepare these backpacks. For more information about donating or volunteering, contact them at (870) 423-4246, visit their website here, or check out their location at 301 Bunch Springs Road, Berryville.
This is a list of Arkansas Food Banks that not only help their communities, but also give hope to those who need it. It is not by any means a comprehensive list, so feel free to check your local listings or local churches for more options.
Frances Moore Lappe said, "Hunger is not caused by a scarcity of food, but by a scarcity of Democracy."
The Pack Shack
We would love it if you would also check out The Pack Shack, a nonprofit based out of Cave Springs, which focuses on providing nutritious, easy to prepare, and good tasting meals to families in need. They are not a food pantry, though. The meals packaged at their facility are sent to other food banks and food pantries all around the country. The Pack Shack works with companies, organizations, churches, or any kind of group that wants to get people together for fun Feed the Funnel parties.  Learn more by watching this video.
As a state and a nation, we're tremendously fortunate to live in a democracy where we have the ability to not only have a say in our government, but also in the well-being of the communities around us. As we head into this season of colder weather and holiday cheer, surrounded by our families and turkey dinners, let us remember those who are hungry. Let us remember the hard times in our own lives and how much it meant to us when someone extended a hand. Let's celebrate the oncoming change of season in a country founded on democracy by exercising our right and ability to give back and feed others through Arkansas food banks.