Arkansas State Parks will help you start the New Year off on the right foot – or the left foot, just make sure they are wearing sturdy shoes – on Jan. 1 during #FirstDayHikes. They will host 53 guided hikes across the state. First Day Hikes are an America's State Parks initiative to offer opportunities to begin the New Year connecting with the outdoors by taking a healthy hike at a state park close to home.
As @TheParkWife, I know and love our state parks. It's hard to narrow down my favorites to hike, but here are a few that make me happy and will be a great place to start your 2016 off right.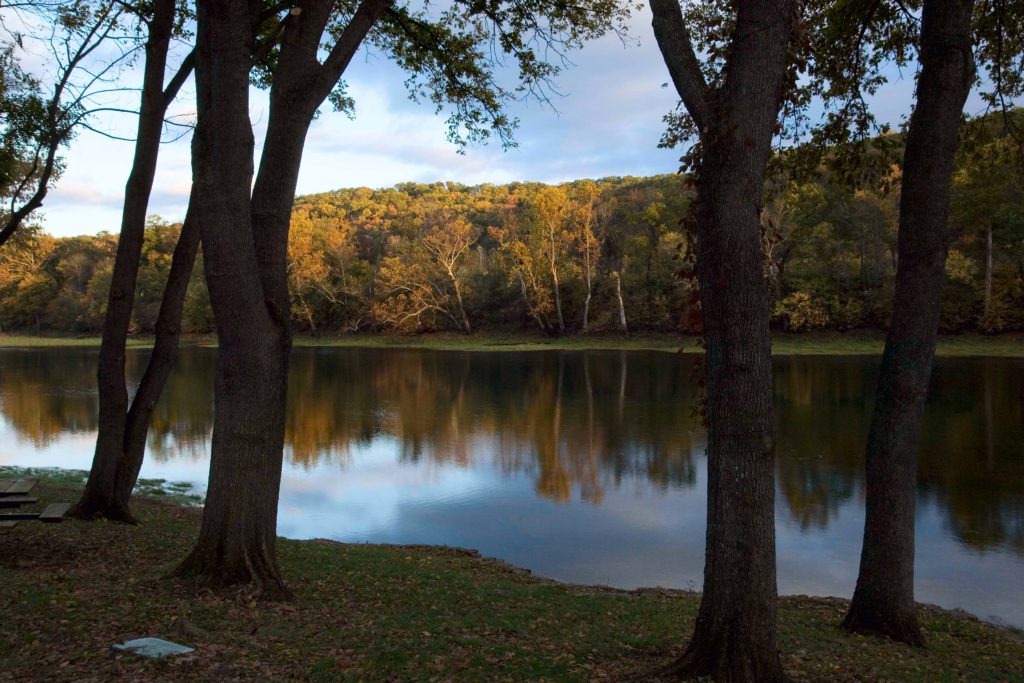 #6: Bull Shoals-White River State Park
Start your year right with a breath of fresh air! Mature deciduous forests to an area overlooking the White River, Bull Shoals Dam and the Ozark hill country. Expect to be surrounded by the quiet beauty of nature in winter, experience spectacular views and vistas, and benefit from a knowledgeable state park guide.  Meet at the Big Bluff trailhead on Powerhouse Road just beneath the Bull Shoals Dam. You will hike approximately 2 hours on the moderately strenuous Big Bluff Trail, and plan to complete the 1.75 mile loop.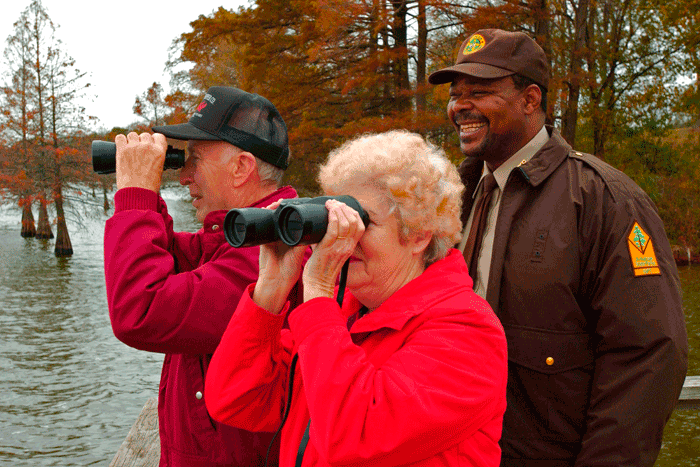 #5: Lake Chicot State Park
Take a hike or a relaxing stroll along Arkansas's largest natural lake, Lake Chicot. Join a park interpreter to search for local wildlife and learn about local history directly relating to Lake Chicot. Located in the Mississippi Flyway, this park offers some of the best year-round birding opportunities in Arkansas. This will be a good time for picture taking and wildlife viewing; field guides, binoculars, and cameras are encouraged.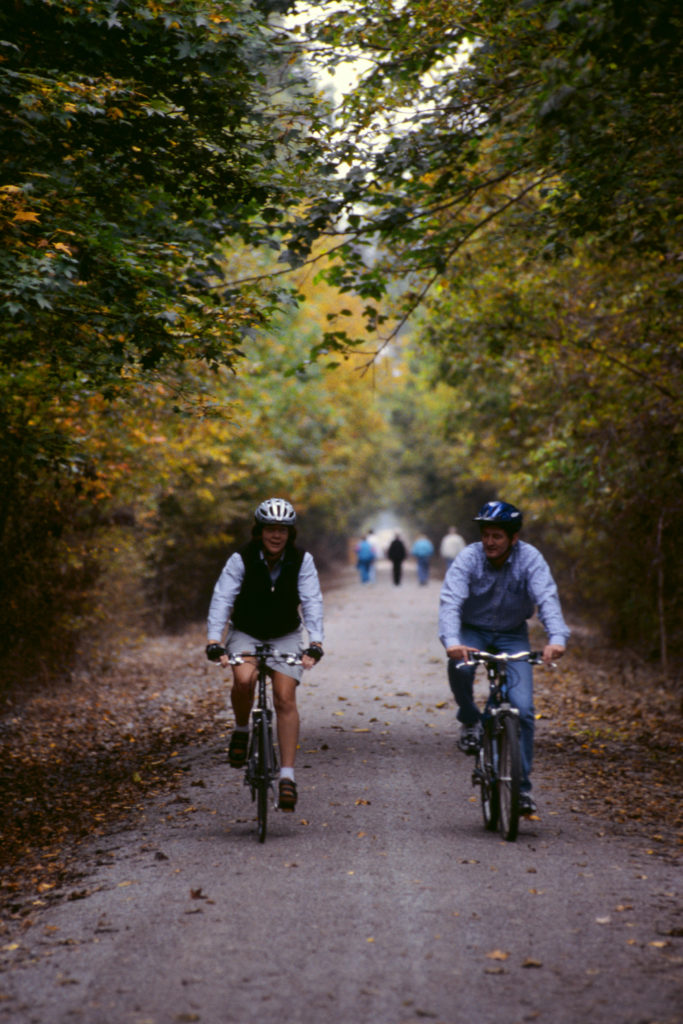 #4: Delta Heritage Trails State Park
Delta Heritage Trail has not always been a state park. It was once a very active railroad with a long unique history.  Part of the "rails to trails" initiative, where former railroad lines are converted to pedestrian and bicycle routes, this park has a unique story to tell.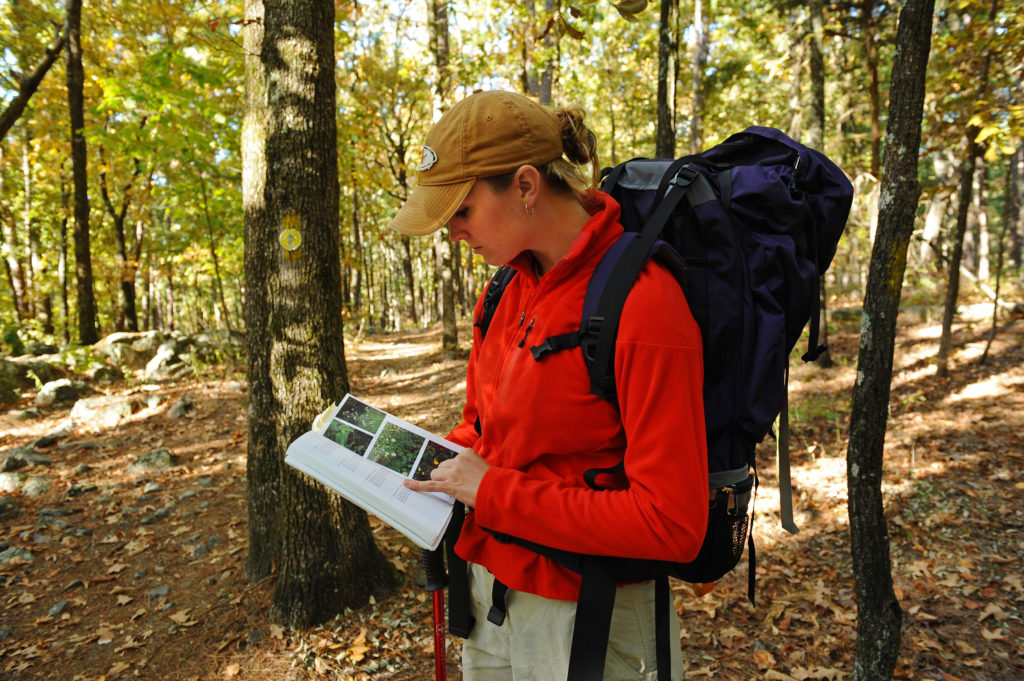 #3: Lake Ouachita State Park
Join park staff members for a trek in this beautiful park. Afterward, warm up at the campfire and share your new year's resolutions and ceremoniously burn your burdens away. There will be hot beverages and healthy treats available to fuel and recharge you. Meet and greet members from the Ouachita Mountain Hikers to discover other opportunities to explore nature while engaging in outdoor activities in 2016.
#2: Devil's Den State Park
Devil's Den has trails that include caves,  wet weather waterfalls, and unusual rock formations. Enjoy the beauty of the Ozark Mountains. Guided hikes will be conducted throughout the day!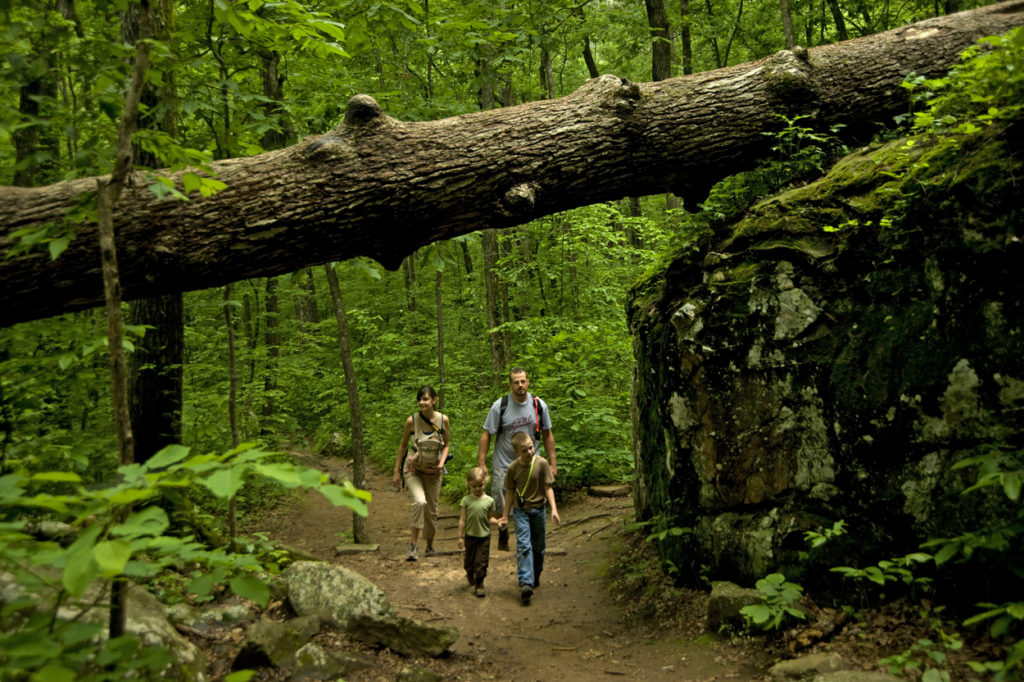 #1: Petit Jean State Park
I may be a bit partial to Arkansas's first state park. This Arkansas treasure has welcomed travelers with its natural beauty and ancient geology for years.  Hiking trails lead through forests, canyons, meadows, and along streams and mountainside. See where nature over time formed sheer bluffs, Cedar Falls, and the Seven Hollows, such distinctive features as Bear Cave, the Grotto, and the Natural Bridge, and other formations sculpted geometrically by nature called Turtle Rocks and Carpet Rocks.  Several guided hikes are scheduled throughout the day. I can't think of a better place to start your new year.
Make sure to check out ArkansasStateParks.com for a list of parks in your area and follow along on social media using the hashtag #arstateparks and #FirstDayHikes.  Bring water and a snack, dress in layers, and again, wear sturdy shoes. Get outside and enjoy the beauty all around us in Arkansas.
All photos courtesy of Arkansas Department of Parks and Tourism.  Special thanks to Chuck Haralson for 36 years of capturing and preserving Arkansas through the lens of his camera as chief photographer for Arkansas Parks and Tourism.  Thank you for sharing the beauty of Arkansas and its people, Chuck!